Zusammenfassung
Werner von Siemens hat in seiner Zeit wichtige Verbesserungen für magnetoelektrische Maschinen sowie für die Telegraphie und Telephonie erfunden und praktisch eingesetzt. In diesem Aufsatz werden seine Beiträge zur Induktionstelegraphie (1857), zur Schnelltelegraphie für das russische Telegraphennetz (1853) sowie zur polarisierten Telegraphie (1859) für Untersee-Kabellinien behandelt.
Abstract
Werner von Siemens invented several improvements for magneto-electrical generators, telegraphy and telephony, and he made use of it in practice. In this paper his contributions to induction telegraphy (1857) as well as to the fast system for telegraphy for the Russian telegraph network (1853) and to the polarized telegraphy on sea cables (1859) are discussed.
Access options
Buy single article
Instant access to the full article PDF.
US$ 39.95
Tax calculation will be finalised during checkout.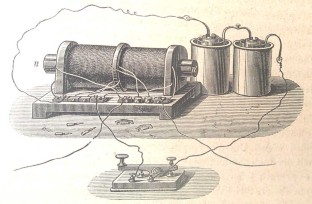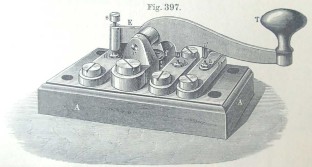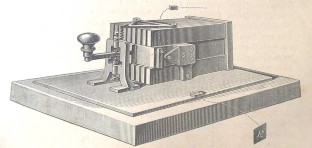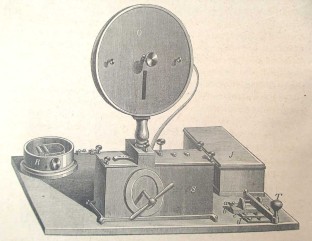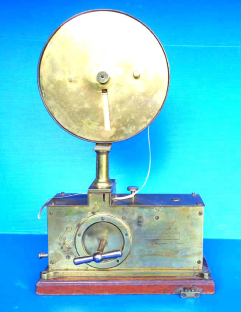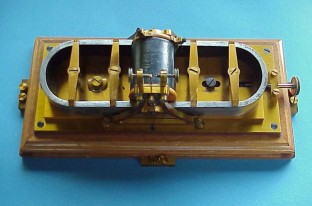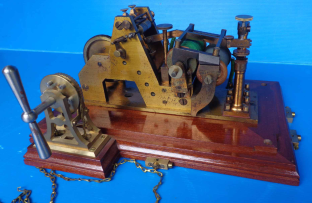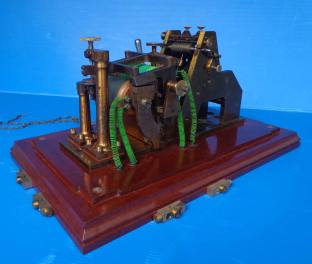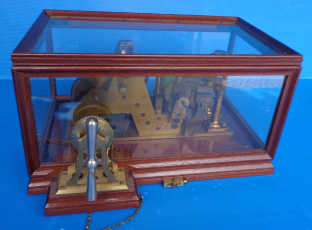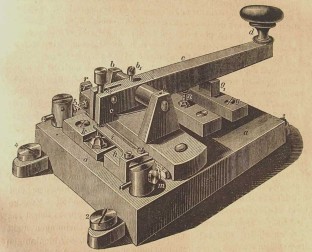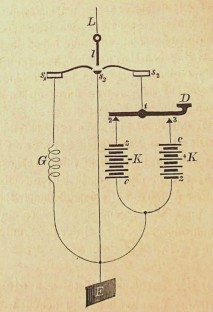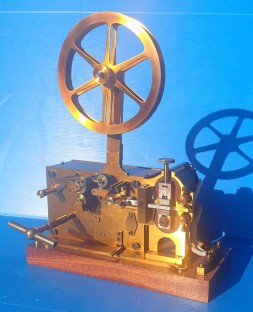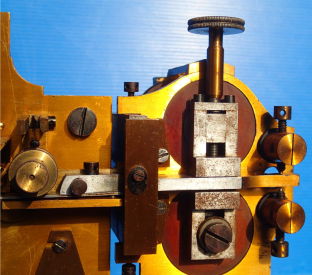 Literatur
1.

Siemens W., Halske J. G. (1857): Der Induktions-Schreibtelegraph Zeitschrift des deutsch-österreichischen Telegraphenvereins (Vol. IV S. 147–150).

2.

Siemens, W. (1891): Das automatische Telegraphensystem für die Russischen Staatstelegraphen. In Werner Siemens: Wissenschaftliche und Technische Arbeiten. 2. Bd., Berlin (S. 80–82).

3.

Siemens W., Halske J. G. (1859): Apparate für den Betrieb langer Unterseelinien. Z. deutsch-österreichischen Telegraphenvereins, (Vol. VI, S. 96–105, S. 160–174).

4.

von Siemens, W. (1969): Lebenserinnerungen. 17. veränderte Aufl. München: Prestel-Verlag.

5.

Siemens, W. Halske, J. G. (1906): Katalog der Erzeugnisse im deutschen Museum zu München, Nr. 3. Schreibapparat zum Roten Meer System 1859. Berlin.

6.

Dub, J. (1863): Die Anwendung des Elektromagnetismus mit besonderer Berücksichtigung der Telegraphie. Berlin.

7.

Karrass, Th. (1909): Geschichte der Telegraphie. Braunschweig.
Danksagung
Von Frau Dr. Claudia Salchow, Siemens AG, Communications, Berlin, erhielt ich wertvolle Auskunft zur Geschichte der russischen Telegraphenlinie und zu den dort eingesetzten Geräten. Meine Sammlerkollegen Andre Saupe, Potsdam, Heinz Weihbold, Linz-Haid und Franz Mock jun., Krems, haben mir bei der Restaurierung der Apparate wesentlich geholfen.
Additional information
Hinweis des Verlags
Der Verlag bleibt in Hinblick auf geografische Zuordnungen und Gebietsbezeichnungen in veröffentlichten Karten und Institutsadressen neutral.
About this article
Cite this article
Pichler, F. Zur Weiterentwicklung der Morse-Telegraphie durch Werner von Siemens' Induktionstelegraphie und verbesserte Magnetsysteme. Elektrotech. Inftech. 138, 300–306 (2021). https://doi.org/10.1007/s00502-021-00892-3
Received:

Accepted:

Published:

Issue Date:
Schlüsselwörter
Morse-Telegraphie

Induktionstelegraphie

Schnelltelegraph für Russland

polarisiertes Telegraphensystem für Unterwasserkabel
Keywords
Morse telegraphy

induction telegraphy

fast telegraph system for Russia

polarized telegraph system for submarine cables