Abstract
Rare Earth Elements (REE) are essential in the day to day life both in developed and developing countries worldwide. Due to their catalytic, magnetic, electrical, chemical, heat resistance, and optical properties, they are used in a wide range of high-tech, high value-added, and fast-growing sectors. The current state-of-the-art processes for REE extraction follows complicated, energy and resource intensive technologies, including a beneficiation stage for the production of a RE-rich concentrate, leaching/purification/separation into individual high purity RE solutions, precipitation as individual RE compounds, and finally production of RE metals or alloys through metallothermic reduction or fused-salt electrowinning. Currently, China is the main REE market player, dominating production, demand, and exports. Novel, cost-effective, and resource-efficient REE extraction processes are currently under development tailored specifically for European REE primary and secondary deposits and for European health, safety, and environmental standards, under the EURARE project. This paper analyses the currently used processing technologies for REE production, identifies problems and technical challenges associated with them, and examines the prospects of establishing novel technologies for an efficient and economically viable REE production from European REE deposits. The results are presented on a promising new technology for extracting REE from secondary resources using ionic liquids. REE extraction yield of 60–80% with respective Fe extraction less than 3% has been already achieved.
Zusammenfassung
Seltene Erden (SE) sind im täglichen Leben sowohl in den Industrieländern als auch in den Entwicklungsländern weltweit wichtig. Aufgrund ihrer katalytischen, magnetischen, elektrischen, chemischen, hitzebeständigen und optischen Eigenschaften werden sie in einer breiten Palette von Hightech‑, Hochwert- und schnell wachsenden Sektoren eingesetzt. Die neuesten Prozesse für die SE-Extraktion folgen komplizierten, energie- und ressourcenintensiven Technologien, einschließlich einer Veredelungssstufe für die Produktion eines SE-reichen Konzentrats, Auslaugung/Reinigung/Trennung in einzelne hochreine SE-Lösungen, Niederschlag als einzelne SE-Verbindungen und schließlich die Produktion von SE-Metallen oder Legierungen durch metallotherme Reduktion oder Salzschmelzflusselektrolyse. Derzeit ist China der wichtigste Akteur am SE-Markt, der die Produktion, die Nachfrage und den Export dominiert. Neue, kostengünstige und ressourceneffiziente SE-Extraktionsprozesse werden derzeit im Rahmen des EURARE-Projekts speziell für die europäischen SE-Primär- und Sekundärlagerstätten und für europäische Gesundheits‑, Sicherheits- und Umweltstandards entwickelt. Dieser Beitrag analysiert die aktuell eingesetzten Verarbeitungstechnologien für die SE-Produktion, identifiziert Probleme und technische Herausforderungen, die mit ihnen verbunden sind, und untersucht die Perspektiven, um neue Technologien für eine effiziente und wirtschaftlich lebensfähige SE-Produktion aus europäischen SE-Deponien zu etablieren. Die Ergebnisse einer vielversprechenden neuen Technologie zur Extraktion von SE aus sekundären Ressourcen mit ionischen Flüssigkeiten werden präsentiert. Eine REE-Extraktionsausbeute von 60–80 % bei einer entsprechenden Fe-Extraktion von weniger als 3 % wurde bereits erreicht.
This is a preview of subscription content, log in to check access.
Access options
Buy single article
Instant access to the full article PDF.
US$ 39.95
Price includes VAT for USA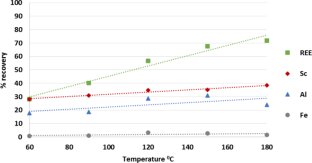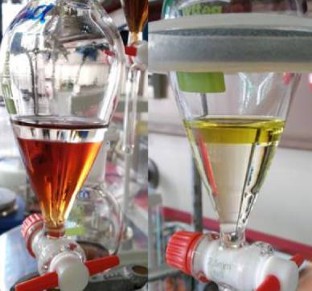 References
1.

ERECON: Strengthening the European rare earths supply chain: Challenges and policy Options, 2015

2.

EU: Report of the Ad hoc working group on defining Critical Raw materials, 2014

3.

UNCTAD: Commodities at a glance, No 5, Special issue on rare earths, 2014

4.

Gambogi, J.: U.S. Geological Survey, Mineral Commodity Summaries, 2015

5.

Lucas, J.; Lucas, P.; Le Mercier, T.; Rollat, A.; Davenport, W.: Rare Earth Science, Technology, Production and Use, Elsevier, ISBN 978-0-444-62735-3, 2015

6.

Industrial emissions directive (2010). Directive 2010/75/EU of the European Parliament and of the Council of 24 November 2010 on industrial emissions (integrated pollution prevention and control), Official Journal of the European Union L, 334/18 (2010)

7.

Goodenough, K.M. et al.: Europe's rare earth element resource potential: An overview of REE metallogenetic provinces and their geodynamic setting, Ore Geology Reviews, 72 (2016), Part 1, pp 838–856

8.

Habashi, F.: Extractive metallurgy of rare earths, Canadian Metallurgical Quarterly, 52 (2013), no 3, pp 224–233

9.

Rare Earth Elements BGS, 2011

10.

Moldoveanu, G.; Papangelakis, V.: Recovery of Rare Earth Elements Adsorbed on Clay Minerals: II. Leaching with Ammonium Sulphate, Hydrometallurgy, 131–132 (2013), pp 158–166

11.

Papangelakis V.; Moldoveanu, G.: Recovery of Rare Earth Elements from clay minerals, ERES2014: 1st European Rare Earth Resources Conference, Milos, 04–07 September 2014, 2014

12.

Chi, R.; Tian, J.: Weathered Crust Elution-deposited Rare Earth Ores, NY: Nova Science Publishers, 2008

13.

Klauber, C.; Gräfe, M.; Power, G: 2011. Bauxite residue issues: II. options for residue utilization, Hydrometallurgy, 108 (2011), no 1–2, pp 11–32

14.

Borra, C. R.; Pontikes, Y.; Binnemans, K.; Van Gerven, T.: Leaching of rare earths from bauxite residue (red mud), Minerals Engineering, 76 (2015), pp 20–27.

15.

Ochsenkühn-Petropoulou, M. T.; Hatzilyberis, K. S.; Mendrinos, L. N.; Salmas, C. E.: Pilot-Plant Investigation of the Leaching Process for the Recovery of Scandium from Red Mud, Industrial & Engineering Chemistry Research, 41 (2002), no 23, pp 5794–5801

16.

Wang, W.; Pranolo, Y.; Cheng, C. Y.: Recovery of scandium from synthetic red mud leach solutions by solvent extraction with D2EHPA, Separation and Purification Technology, 108 (2013), pp 96–102

17.

Tian, G.-c., Li, J.; Hua, Y.-x.: Application of ionic liquids in hydrometallurgy of nonferrous metals, Transactions of Nonferrous Metals Society of China, 20 (2010), no 3, pp 513–520

18.

Nockemann, P. et al.: Carboxyl-Functionalized Task-Specific Ionic Liquids for Solubilizing Metal Oxides, Inorganic Chemistry, 47 (2008), no 21, pp 9987–9999

19.

Nockemann, P. et al.: Task-Specific Ionic Liquid for Solubilizing Metal Oxides, The Journal of Physical Chemistry B, 110 (2006), no 42, pp 20978–20992

20.

Davris, P. et al.: Selective leaching of rare earth elements from Bauxite residue (Red Mud), using a functionalized hydrophobic ionic liquid, Hydrometallurgy, 164 (2016), pp 125–135
Acknowledgements
The research leading to these results has received funding from the European Community's Seventh Framework Programme (FP7/2007-2013) under grant agreement n°309373. This publication reflects only the author's view, exempting the Community from any liability. Project web site: www.eurare.eu
About this article
Cite this article
Davris, P., Balomenos, E., Taxiarchou, M. et al. Current and Alternative Routes in the Production of Rare Earth Elements. Berg Huettenmaenn Monatsh 162, 245–251 (2017). https://doi.org/10.1007/s00501-017-0610-y
Received:

Accepted:

Published:

Issue Date:
Keywords
Rare earth elements

Selective leaching

Bauxite residue

Ionic liquids
Schlüsselwörter
Seltene Erden

Selektive Auslaugung

Bauxitrest

Ionische Flüssigkeiten