Abstract
Presently, the vast digitalization in industries and the advancement of Cyber-Physical systems in manufacturing provide a wide scope for creating an industrial value. To provide an efficient engineering technique, several organizational and technological disputes are to be analyzed. In recent years, there occurs a gradual intervention in networks, and communication that leads to a rapid enhancement in economic potential. This paper aims to propose a vulnerability model that utilizes a dual-stage min–max game for the resource allocation process of CPS. Moreover, a novel Improved Chaotic Elephant Herding Optimization (ICEHO) Algorithm is employed in the allocation of resources, thereby minimizing the damaged cost value. In ICEHO, the random parameters are chaotically tuned to obtain the best optimal value, thereby reducing several computational and complexity issues. In addition to this, the ICEHO is implemented in solving the nonlinear problems that occur during resource allocation. Also, the simulation results describe that the performances of the ICEHO approach provide enhanced system efficiency by using various nine chaotic mapping functions and test functions.
Access options
Buy single article
Instant access to the full article PDF.
USD 39.95
Price excludes VAT (USA)
Tax calculation will be finalised during checkout.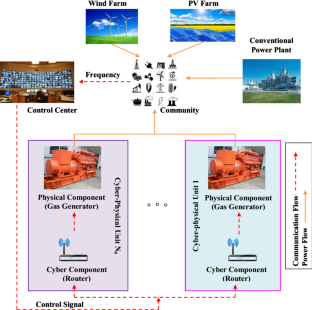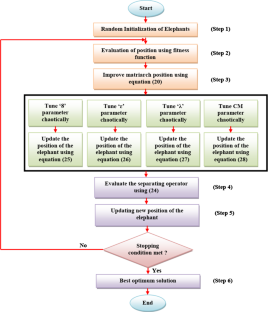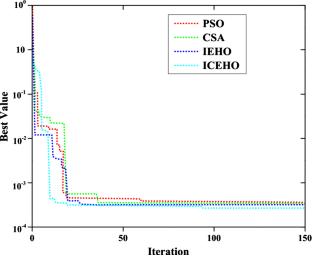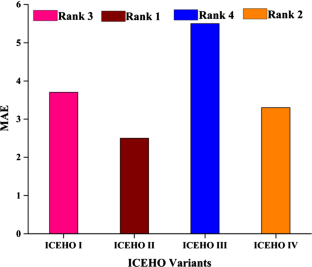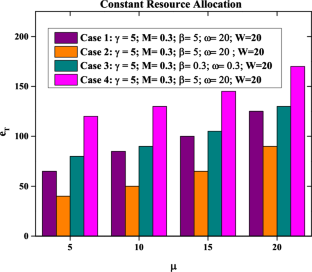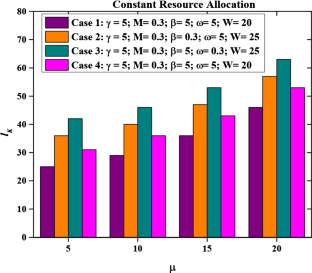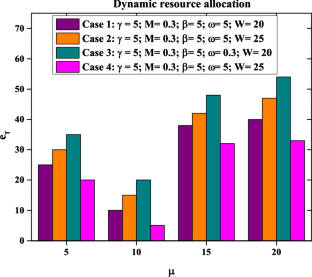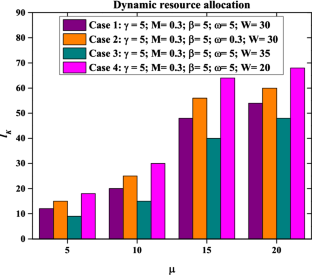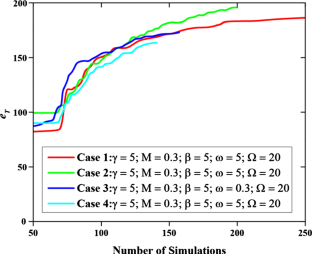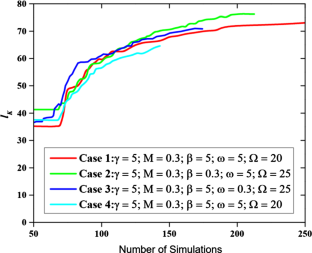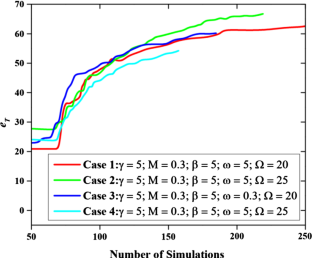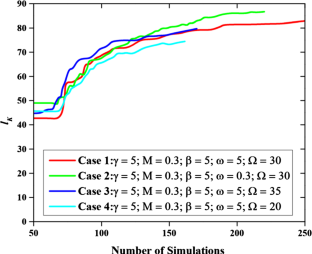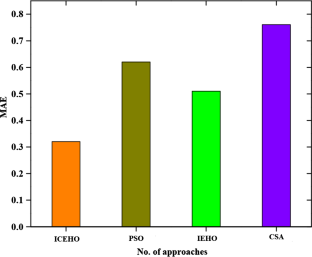 Data availability
Data sharing not applicable to this article as no datasets were generated or analyzed during the current study.
References
Ahmed F, Jannat NE, Gavidel SZ, Rickli J, Kim KY (2019) A Conceptual framework for cyber-physical system in connected RSW weldability certification. Proc Manuf 38:431–438

Alatas B, Akin E, Ozer AB (2009) Chaos embedded particle swarm optimization algorithms. Chaos Solitons Fractals 40(4):1715–1734

Allgoewer F, de Sousa JB, Kapinski J, Mosterman P, Oehlerking J, Panciatici P, Prandini M, Rajhans A, Tabuada P, Wenzelburger P (2019) Position paper on the challenges posed by modern applications to cyber-physical systems theory. Nonlinear Anal Hybrid Syst 34:147–165

Askarzadeh A (2016) A novel metaheuristic method for solving constrained engineering optimization problems: crow search algorithm. Comput Struct 169:1–2

Berry C, Barari A (2019) Cyber-physical system utilizing work-piece memory in digital manufacturing. IFAC-Papers OnLine 52(10):201–206

Chang KC, Chu KC, Wang HC, Lin YC, Pan JS (2020) Agent-based middleware framework using distributed CPS for improving resource utilization in smart city. Futur Gener Comput Syst 108:445–453

Chekole EG, Chattopadhyay S, Ochoa M, Guo H, Cheramangalath U (2020) CIMA: compiler-enforced resilience against memory safety attacks in cyber-physical systems. Comput Secur 94:101832

Czosseck C, Podins K (2012) A vulnerability-based model of cyber weapons and its implications for cyber conflict. Int J Cyber Warf Terror (IJCWT) 2(1):14–26

Graessler I, Poehler A (2019) Human-centric design of cyber-physical production systems. Procedia CIRP 84:251–256

Ismaeel AA, Elshaarawy IA, Houssein EH, Ismail FH, Hassanien AE (2019) Enhanced elephant herding optimization for global optimization. IEEE Access 7:34738–34752

Khalid A, Kirisci P, Khan ZH, Ghrairi Z, Thoben KD, Pannek J (2018) Security framework for industrial collaborative robotic cyber-physical systems. Comput Ind 97:132–145

Kim KD, Kumar PR (2013) An overview and some challenges in cyber-physical systems. J Indian Inst Sci 93(3):341–352

Lee J, Bagheri B, Kao HA (2015) A cyber-physical systems architecture for industry 4.0-based manufacturing systems. Manuf Lett 3:18–23

Lee J, Azamfar M, Singh J (2019) A blockchain enabled cyber-physical system architecture for Industry 4.0 manufacturing systems. Manuf Lett 20:34–39

Levitin G, Hausken K (2011) Defense resource distribution between protection and redundancy for constant resource stockpiling pace. Risk Anal Int J 31(10):1632–1645

Lins RG, de Araujo PR, Corazzim M (2020) In-process machine vision monitoring of tool wear for cyber-physical production systems. Robotics Comput Integr Manuf 61:101859

Liu H, Wang L (2020) Remote human–robot collaboration: a cyber–physical system application for hazard manufacturing environment. J Manuf Syst 54:24–34

Liu W, Gong Q, Han H, Wang Z, Wang L (2018) Reliability modeling and evaluation of active cyber physical distribution system. IEEE Trans Power Syst 33(6):7096–7108

Mo H, Sansavini G (2017) Dynamic defense resource allocation for minimizing unsupplied demand in cyber-physical systems against uncertain attacks. IEEE Trans Reliab 66(4):1253–1265

Noor A, Mitra K, Solaiman E, Souza A, Jha DN, Demirbaga U, Jayaraman PP, Cacho N, Ranjan R (2019) Cyber-physical application monitoring across multiple clouds. Comput Electr Eng 77:314–324

Oks SJ, Fritzsche A, Möslein KM (2018) Engineering industrial cyber-physical systems: an application map based method. Procedia CIRP 72:456–461

Peng R, Levitin G, Xie M, Ng SH (2010) Defending simple series and parallel systems with imperfect false targets. Reliab Eng Syst Saf 95(6):679–688

Rasti M (2020) Joint sampling time and resource allocation for power-efficiency in industrial cyber physical systems. IEEE Trans Ind Inform

Rejeesh MR (2019) Interest point based face recognition using adaptive neuro fuzzy inference system. Multimed Tools Appl 78(16):22691–22710

Schneider M, Lucke D, Adolf T (2019) A cyber-physical failure management system for smart factories

Shan XG, Zhuang J (2020) A game-theoretic approach to modeling attacks and defenses of smart grids at three levels. Reliab Eng Syst Saf 195:106683

Srikantha P, Kundur D (2015) A DER attack-mitigation differential game for smart grid security analysis. IEEE Trans Smart Grid 7(3):1476–1485

Sundararaj V (2016) An efficient threshold prediction scheme for wavelet based ECG signal noise reduction using variable step size firefly algorithm. Int J Intell Eng Syst 9(3):117–126

Sundararaj V (2019) Optimised denoising scheme via opposition-based self-adaptive learning PSO algorithm for wavelet-based ECG signal noise reduction. Int J Biomed Eng Technol 31(4):325

Sundararaj V, Muthukumar S, Kumar RS (2018) An optimal cluster formation based energy efficient dynamic scheduling hybrid MAC protocol for heavy traffic load in wireless sensor networks. Comput Secur 77:277–288

Tao F, Qi Q, Wang L, Nee AY (2019) Digital twins and cyber–physical systems toward smart manufacturing and industry 4.0: correlation and comparison. Engineering 5(4):653–661

Vinu S (2019) Optimal task assignment in mobile cloud computing by queue based ant-bee algorithm. Wirel Pers Commun 104(1):173–197

Wang L, Ren S, Korel B, Kwiat KA, Salerno E (2013) Improving system reliability against rational attacks under given resources. IEEE Trans Syst Man Cybern Syst 44(4):446–456

Wang GG, Deb S, Gao XZ, Coelho LD (2016) A new metaheuristic optimisation algorithm motivated by elephant herding behaviour. Int J Bio-Inspired Comput 8(6):394–409

Ye D, Luo S (2019) A co-design methodology for cyber-physical systems under actuator fault and cyber attack. J Franklin Inst 356(4):1856–1879
Acknowledgements
The authors are grateful to Raytheon Chair for Systems Engineering for funding.
Funding
The authors extend their appreciation to the Raytheon Chair for Systems Engineering for funding.
Ethics declarations
Conflict of interest
The authors declare that they have no conflict of interest.
Human and animal rights
This article does not contain any studies with human or animal subjects performed by any of the authors.
Informed consent
Informed consent was obtained from all individual participants included in the study.
Additional information
Publisher's Note
Springer Nature remains neutral with regard to jurisdictional claims in published maps and institutional affiliations.
Rights and permissions
Springer Nature or its licensor holds exclusive rights to this article under a publishing agreement with the author(s) or other rightsholder(s); author self-archiving of the accepted manuscript version of this article is solely governed by the terms of such publishing agreement and applicable law.
About this article
Cite this article
Abidi, M.H., Alkhalefah, H., Moiduddin, K. et al. Novel improved chaotic elephant herding optimization algorithm-based optimal defense resource allocation in cyber-physical systems. Soft Comput 27, 2965–2980 (2023). https://doi.org/10.1007/s00500-022-07455-4
Accepted:

Published:

Issue Date:

DOI: https://doi.org/10.1007/s00500-022-07455-4
Keywords
Cyber-physical system

Cyberattack

Dual-stage min–max game

Attacker

Defender

Resource allocation

ICEHO