Abstract
Association analysis and intelligent extraction of urban big data are the key to the construction of smart cities. By constructing an immersive interactive analysis environment for real cities, the complex urban big data and data mining results are presented to users in a visual and intuitive way, allowing users to visually understand. Obtaining the information contained in the data and interacting with each other in a way to achieve the organic integration of human intelligence and machine intelligence are an effective way to solve complex urban problems. With the development of big data and cloud-driven technology, marketing methods have undergone tremendous changes, and automated marketing has become the future trend. In order to understand the influencing factors and effects of marketing automation in a healthy and smart city, this paper designs a comparative experiment, takes the online retail industry as an example, takes big data as the basis and procedural purchase technology as the guarantee, realizes the purpose of real-time optimization of advertising information content, and finally realizes the automatic marketing process, and comparing big data and cloud-driven learning technology with other algorithms highlights the necessity of this paper. The results of the study found that under the big data and cloud-driven technology, the customer retention rate is around 23%, which is much higher than that of other algorithms, and the sales are also much higher than other algorithms. This shows that big data and cloud drives have an important impact on marketing automation.
Access options
Buy single article
Instant access to the full article PDF.
USD 39.95
Price excludes VAT (USA)
Tax calculation will be finalised during checkout.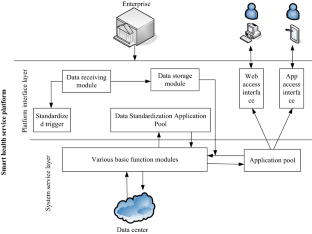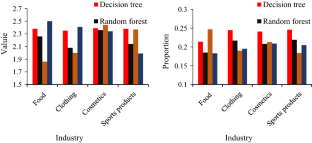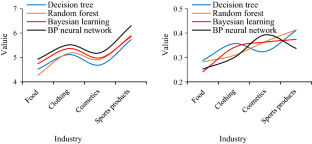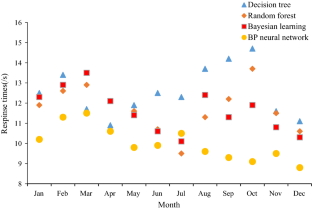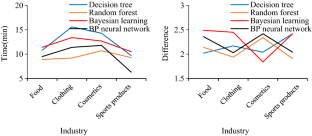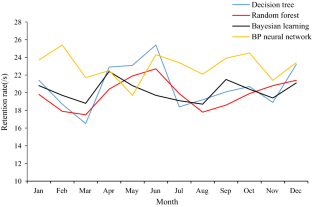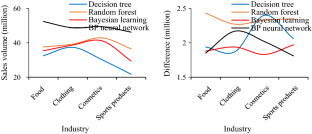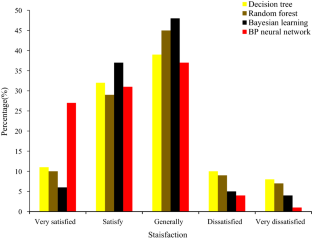 Data availability
Enquiries about data availability should be directed to the authors.
References
Anthopoulos L (2017) Smart utopia VS smart reality: learning by experience from 10 smart city cases. Cities 63:128–148

Coelho VN, Coelho IM, Coelho BN et al (2016) A communitarian microgrid storage planning system inside the scope of a smart city. Appl Energy 201:371–381

Fernandez-Ares A, Mora AM, Arenas MG et al (2016) Studying real traffic and mobility scenarios for a Smart City using a new monitoring and tracking system. Futur Gener Comput Syst 76:163–179

Giatsoglou M, Chatzakou D, Gkatziaki V et al (2016) CityPulse: a platform prototype for smart city social data mining. J Knowl Econ 7(2):344–372

Grimaldi D (2016) Fernandez V (2016) The alignment of university curricula with the building of a smart city: a case study from Barcelona. Technol Forecast Soc Chang 123:298–306

Hajduk S (2016) The concept of a smart city in urban management. Bus, Manag & Edu/verslas, Vadyba Stud 14(1):34–49

Hashem IAT, Chang V, Anuar NB et al (2016) The role of big data in smart city. Int J Inf Manage 36(5):748–758

Huovila A, Airaksinen M, Pinto-Sepp I et al (2017) CITYkeys smart city performance measurement system. Int J Hous Sci Appl 41(2):113–125

Jain DK, Jain R, Lan X, Upadhyay Y, Thareja A (2021) Driver distraction detection using capsule network. Neural Comput Appl 33(11):6183–6196

Jain DK, Boyapati P, Venkatesh J, Prakash M (2022) An intelligent cognitive-inspired computing with big data analytics framework for sentiment analysis and classification. Inf Process Manag 59(1):102758

Jin D, Hannon C, Li Z et al (2016) Smart street lighting system: a platform for innovative smart city applications and a new frontier for cyber-security. Electr J 29(10):28–35

Li Y, Dai W, Ming Z et al (2016) Privacy protection for preventing data over-collection in smart city. IEEE Trans Comput 65(5):1339–1350

Li X, Liu H, Wang W, Zheng Y, Lv H, Lv Z (2021) Big data analysis of the internet of things in the digital twins of smart city based on deep learning. Futur Gener Comput Syst 128:167–177

Liu J, Yu X, Xu Z et al (2017) A cloud-based taxi trace mining framework for smart city. Softw Pract Exp 47(8):1081–1094

Ojasalo J, Tähtinen L (2016) Integrating open innovation platforms in public sector decision making: empirical results from smart city research. Technol Innov Manag Rev 6(12):38–48

Paganelli F, Turchi S, Giuli D (2017) A web of things framework for RESTful applications and its experimentation in a smart city. IEEE Syst J 10(4):1412–1423

Picon A (2018) Urban infrastructure, imagination and politics: from the networked metropolis to the smart city. Int J Urban Reg Res 42(2):263–275

Rathore MM, Paul A, Ahmad A, Jeon G (2017) IoT-based big data: from smart city towards next generation super city planning. Int J Semant Web Inf Syst 13(1):28–47

Saračević M, Adamović S, Maček N, Elhoseny M, Sarhan S (2020) Cryptographic keys exchange model for smart city applications. IET Intell Transp Sys (in Press). https://doi.org/10.1049/iet-its.2019.0855

Schleicher JM, Vogler M, Dustdar S et al (2016) Application architecture for the internet of cities: blueprints for future smart city applications. IEEE Internet Comput 20(6):68–75

Scholl HJ, Alawadhi S (2016) Smart governance as key to multi-jurisdictional smart city initiatives: The case of the eCityGov Alliance. Soc Sci Inf 55(2):255–277

Shuai W, Maillé P, Pelov A (2016) Charging electric vehicles in the smart city: a survey of economy-driven approaches. IEEE Trans Intell Transp Syst 17(8):2089–2106

Sinhal R, Jain DK, Ansari IA (2021) Machine learning based blind color image watermarking scheme for copyright protection. Pattern Recogn Lett 145:171–177

Tascikaraoglu A (2018) Evaluation of spatio-temporal forecasting methods in various smart city applications. Renew Sustain Energy Rev 82(pt.1):424–435

Travis C (2016) GeoHumanities, GIScience and Smart City Lifeworld approaches to geography and the new human condition. Global Planet Change 156:147–154

Wang T, Bhuiyan M, Wang G et al (2018a) Big data reduction for a smart city's critical infrastructural health monitoring. IEEE Commun Mag 56(3):128–133

Wang J, Jiang C, Kai Z et al (2018b) vehicular sensing networks in a smart city: principles, technologies and applications. IEEE Wirel Commun 25(1):122–132

Xiong L, Niu J, Kumari S et al (2017) A robust biometrics based three-factor authentication scheme for Global Mobility Networks in smart city. Futur Gener Comput Syst 83:607–618

Yeh H (2017) The effects of successful ICT-based smart city services: from citizens' perspectives. Gov Inf Q 34(3):556–565
Funding
This work was supported by Doctoral Innovation Fund of North China University of Water Resources and Electric Power No. B2017120114 (Faxian Jia).
Ethics declarations
Conflict of interest
The author(s) declared no potential conflicts of interest with respect to the research, authorship, and/or publication of this article.
Ethical approval
This article does not contain any studies with animals performed by any of the authors. This article does not contain any studies with human participants or animals performed by any of the authors.
Additional information
Communicated by Deepak kumar Jain.
Publisher's Note
Springer Nature remains neutral with regard to jurisdictional claims in published maps and institutional affiliations.
About this article
Cite this article
Lyu, X., Jia, F. & Zhao, B. Impact of big data and cloud-driven learning technologies in healthy and smart cities on marketing automation. Soft Comput 27, 4209–4222 (2023). https://doi.org/10.1007/s00500-022-07031-w
Accepted:

Published:

Issue Date:

DOI: https://doi.org/10.1007/s00500-022-07031-w
Keywords
Smart city

Big data and cloud drive

BP neural network

Marketing automation