Abstract
The effect of the organization and selection of visual design elements in digital visualization design will directly affect the efficient transmission of data information. The key points of visual design elements in data visualization which are embodied in three aspects: element, style and order were analyzed, and the design elements included in each aspect were refined and classified, how these elements convey information in data visualization was described, then the application principles and methods of these morphological elements were analyzed one by one. The results of experimental part of this paper from the overall analysis of the previous data to the final presentation in data visualization design are based on the theoretical research of the morphological design. In the visual design of data, the effective grasp of the visualization design elements can strengthen the communication of information and the understanding of the audience.
Access options
Buy single article
Instant access to the full article PDF.
USD 39.95
Price excludes VAT (USA)
Tax calculation will be finalised during checkout.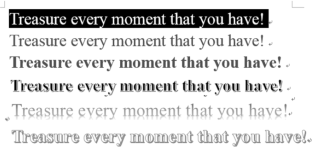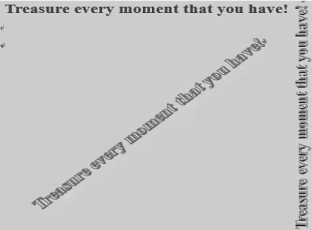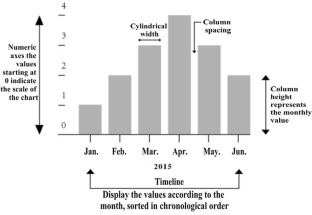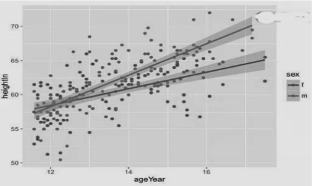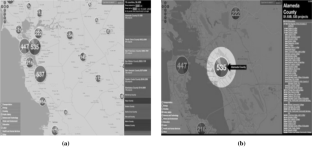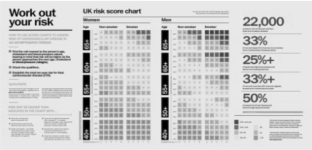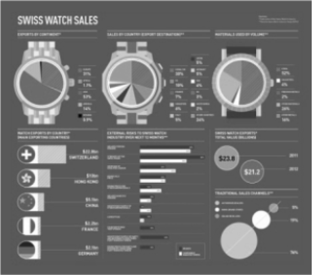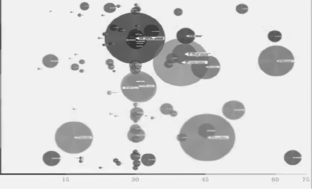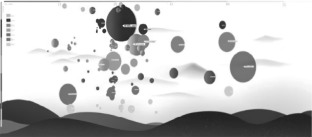 Data Availability
Enquiries about data availability should be directed to the authors.
References
Assayag G, Rueda C, Laurson M, et al (2006) Computer-assisted composition at IRCAM: from patchwork to OpenMusic[J]. Computer

Bederson BB, Grosjean J, Meyer J (2004) Toolkit design for interactive structured graphics[J]. IEEE Trans Software Eng 30(8):535–546

Burkhard R (2005) Towards a framework and a model for knowledge visualization: Synergies between information and knowledge visualization[J]. Knowl Inf Visual 2005:29–42

Burkhard RA, Meier M (2005) Tube map visualization: evaluation of a novel knowledge visualization application for the transfer of knowledge in long-term projects[J]. J UCS 11(4):473–494

Donath J (2002) A semantic approach to visualizing online conversations[J]. Commun ACM 45(4):45–49

Elmqvist N, Dragicevic P, Fekete JD (2008) Rolling the dice: Multidimensional visual exploration using scatterplot matrix navigation[J]. IEEE Trans Visual Comput Graph 14(6):1539–1148

Girgensohn A, Boreczky J, Wilcox L (2001) Keyframe-based user interfaces for digital video[J]. Computer 34(9):61–67

Herwig A, Paar P (2002) Game engines: tools for landscape visualization and planning[J]. Trends GIS and Virtual Environ Plan Des 161:172

Hutchison A, Beschorner B, Schmidt-Crawford D (2012) Exploring the use of the iPad for literacy learning[J]. Read Teach 66(1):15–23

Koutamanis A (2000) Digital architectural visualization[J]. Autom Constr 9(4):347–360

Saraiya P, North C, Duca K (2005) An insight-based methodology for evaluating bioinformatics visualizations[J]. IEEE Trans Visual Comput Graph 11(4):443–456

Sedlmair M, Meyer M, Munzner T (2012) Design study methodology: reflections from the trenches and the stacks[J]. IEEE Trans Visual Comput Graph 18(12):2431–2440

Shen C, Lesh N, Vernier F (2003) Personal digital historian: story sharing around the table [J]. Interactions 10(2):15–22

Wang L, Giesen J, McDonnell KT et al (2008) Color design for illustrative visualization[J]. IEEE Trans Visual Comput Graphics 14(6):1739–1754

Zhang X, Pazner M (2004) The icon imagemap technique for multivariate geospatial data visualization: approach and software system[J]. Cartogr Geogr Inf Sci 31(1):29–41
Funding
The authors have not disclosed any funding.
Ethics declarations
Competing interests
The authors have not disclosed any competing interests.
Additional information
Communicated by Irfan Uddin.
Publisher's Note
Springer Nature remains neutral with regard to jurisdictional claims in published maps and institutional affiliations.
About this article
Cite this article
Jiang, L. Visual design elements based on digital visualization. Soft Comput 26, 7855–7863 (2022). https://doi.org/10.1007/s00500-022-06811-8
Accepted:

Published:

Issue Date:

DOI: https://doi.org/10.1007/s00500-022-06811-8
Keywords