Abstract
The energy and resources saving has become a major task of petrochemical enterprises, it is necessary to construct the energy saving diagnostic system for understanding the real-time operation information of petrochemical plant and provide theoretical basis for taking energy saving measures. The energy saving diagnosis process of petrochemical plant based on twin Curvelet support vector machine optimized by hybrid glowworm swarm algorithm is designed. The Curvelet kernel function is constructed based on Curvelet transform to establish theory model of twin Curvelet support vector machine. In order to improve the prediction precision of the twin Curvelet support vector machine, the hybrid glowworm swarm optimization algorithm is constructed based on simulated annealing simulation to optimize the parameters of the twin Curvelet support vector machine. Finally, a petrochemical plant is used as research object to carry out diagnosis simulation analysis, and results showed that the proposed prediction model can effectively improve diagnostic effectiveness of the energy saving effect of petrochemical plant.
Access options
Buy single article
Instant access to the full article PDF.
USD 39.95
Price includes VAT (USA)
Tax calculation will be finalised during checkout.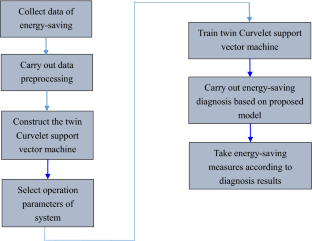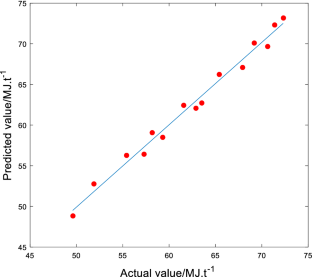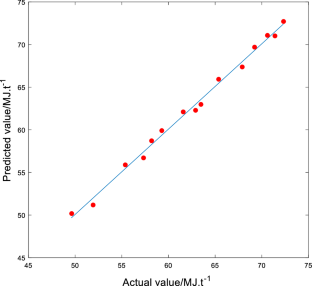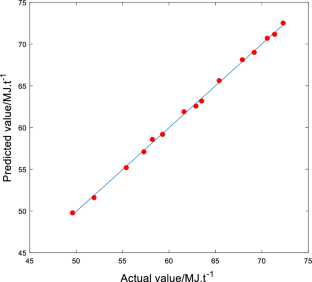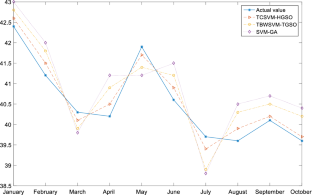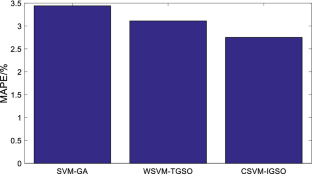 References
Aider MA, Hammouche K, Gaceb D (2018) Recognition of handwritten characters based on wavelet transform and SVM classifier. Int Arab J Inf Technol 15(6):1082–1087

Aljabery AAM, Mehrjerdi H, Mahdavi S, Hemmati R (2021) Multi carrier energy systems and energy hubs: Comprehensive review, survey and recommendations. Int J Hydrogen Energy 46(6):23795–23814

Al-Marzouqi H, Hu Y, AlRegib G (2019) Texture retrieval using periodically extended and adaptive curvelets. Signal Process Image Commun 76:252–260

Balochian S, Baloochian H (2019) Social mimic optimization algorithm and engineering applications. Expert Syst Appl 134:178–191

Choudhary RB (2021) An advanced genetic algorithm with improved support vector machine for multi-class classification of real power quality events. Elect Power Syst Res 191:106879

Chowdhury A, De D (2020) MSLG-RGSO: movement score based limited grid-mobility approach using reverse Glowworm Swarm optimization algorithm for mobile wireless sensor networks. Ad Hoc Netw 106:102191

D'Amico A, Ciulla G, Traverso M, Lo BV, Palumbo E (2019) Artificial Neural Networks to assess energy and environmental performance of buildings: an Italian case study. J Cleaner Prod 239:117993

Durrani MA, Ahmad I, Kano M, Hasebe S (2018) Artificial intelligence method for energy efficient operation of crude distillation units under uncertain feed composition. Energies 11(11):1–12

Eom YH, Yoo JW, Hong SB, Kim MS (2019) Refrigerant charge fault detection method of air source heat pump system using convolutional neural network for energy saving. Energy 187:115877

Eseye AT, Zhang J, Zheng D (2018) Short-term photovoltaic solar power forecasting using a hybrid Wavelet-PSO-SVM model based on SCADA and meteorological information. Renewable Energy 118:357–367

Eskandarpour R, Khodaei A (2019) Probabilistic load curtailment estimation using posterior probability model and twin support vector machine. J Modern Power Syst Clean Energy 7(4):665–675

Garcia Nieto PJ, Garcia-Gonzalo E, Alonso Fernandez JR, Diaz MC (2017) A hybrid wavelet kernel SVM-based method using artificial bee colony algorithm for predicting, the cyanotoxin content from experimental cyanobacteria concentrations in the Trasona reservoir (Northern Spain). J Comput Appl Math 309:587–602

Goel U, Varshney S, Jain A, Maheshwari S, Shukla A (2018) Three dimensional path planning for UAVs in dynamic environment using glow-worm swarm optimization. Proc Comput Sci 133:230–239

Himeur Y, Alsalemi A, Bensaali F, Amira A (2020a) Robust event-based non-intrusive appliance recognition using multi-scale wavelet packet tree and ensemble bagging tree. Appl Energy 267(6):114877

Himeur Y, Alsalemi A, Bensaali F, Amira A (2020b) A novel approach for detecting anomalous energy consumption based on micro-moments and deep neural networks. Cogn Comput 12:1381–1401

Himeur Y, Ghanem K, Alsalemi A, Bensaali F, Amira A (2021) Artificial intelligence based anomaly detection of energy consumption in buildings: a review, current trends and new perspectives. Appl Energy 287(4):116601

Hosseini FS, Choubin B, Mosavi A, Nabipour N, Shamshirband S, Darabi H, Haghighi AT (2020) Flash-flood hazard assessment using ensembles and Bayesian-based machine learning models: application of the simulated annealing feature selection method. Sci Total Environ 711:135161

Jimenez-Castaño C, Alvarez-Meza A, A, (2020) Orozco-Gutierrez: enhanced automatic twin support vector machine for imbalanced data classification. Pattern Recogn 107(11):107442

Juwon J, Seokhun P, Jongseok P, Hoseop K, Jaemoon K, Hosik L (2019) Energy assessment and savings for the sewage treatment plant using EUAT and Tool-kit in Korea. Desalin Water Treat 154:132–140

Kasturi S, Kannappan BA (2020) Energy diagnosis and savings potential in knitted fabric based wet processing units. Energy Sustain Dev 54:85–100

Kaur M, Singh D, Sun K, Rawat U (2020) Color image encryption using non-dominated sorting genetic algorithm with local chaotic search based 5D chaotic map. Futur Gener Comput Syst 107:333–350

Khan A, Aftab F, Zhang Z (2019) Self-organization based clustering scheme for FANETs using glowworm swarm optimization. Phys Commun 36:100769

Koyuncu H, Ceylan R (2019) A PSO based approach: scout particle swarm algorithm for continuous global optimization problems. J Comput Des Eng 6(2):129–142

Longo S, Mauricio-Iglesias M, Soares A, Campo P, Fatone F, Eusebi AL, Akkersdijk E, Stefani L, Hospido A (2019) ENERWATER - a standard method for assessing and improving the energy efficiency of wastewater treatment plants. Appl Energy 242:897–910

López J, Maldonado S, Carrasco M (2019) Robust nonparallel support vector machines via second-order cone programming. Neurocomputing 364:227–238

Narciso DAC, Martins FG (2020) Application of machine learning tools for energy efficiency in industry: A review. Energy Rep 6(11):1181–1199

Pruthi J, Khanna K, Arora S (2020) Optic Cup segmentation from retinal fundus images using glowworm swarm optimization for glaucoma detection. Biomed Signal Process Control 60:102004

Puttamadappa C, Parameshachari BD (2019) Demand side management of small scale loads in a smart grid using glow-worm swarm optimization technique. Microprocess Microsyst 71:102886

Rao CSK, Venkatramaphanikumar S, Kishore KVK (2019) SVM-PUK kernel based MRI-brain tumor identification using texture and gabor wavelets. Traite Du Signal 36(2):185–191

Sartakhti JS, Afrabandpey H, Ghadiri N (2019) Fuzzy least squares twin support vector machines. Eng Appl Artif Intell 85(10):402–409

Sharma D, Goyal K, Singla RK (2020) A curvelet method for numerical solution of partial differential equations. Appl Numer Math 148:28–44

Shi W, Jin X, Wang Y (2019) Evaluation of energy saving potential of HVAC system by operation data with uncertainties. Energy Build 204:109513

Shi L, Zhang J, Zhang D, Igbawua T, Liu Y (2020) Developing a dust storm detection method combining support vector machine and satellite data in typical dust regions of Asia. Adv Space Res 65(4):1263–1278

Sun Y, Ma R, Chen J, Xu T (2020) Heuristic optimization for grid-interactive net-zero energy building design through the glowworm swarm algorithm. Energy Build 208:109644

Talaei A, Ahiduzzaman Md, Kumar A (2018) Assessment of long-term energy efficiency improvement and greenhouse gas emissions mitigation potentials in the chemical sector. Energy 153:231–247

Thirumala K, Prasad MS, Jain T, Umarikar AC (2016) Tunable-Q wavelet transform and dual multiclass SVM for online automatic detection of power quality disturbances. IEEE Trans Smart Grid 9(4):3018–3028

Xu J, Tan W, Li T (2020) Predicting fan blade icing by using particle swarm optimization and support vector machine algorithm. Comput Elect Eng 87:106751

Zhou T, Wang F, Yang Z (2017) Comparative analysis of ANN and SVM models combined with wavelet preprocess for groundwater depth prediction. Water 9(10):781
Ethics declarations
Conflict of interest
The authors declare that they have no Conflict of interest.
Informed consent
All authors read and approve the final manuscript.
Additional information
Publisher's Note
Springer Nature remains neutral with regard to jurisdictional claims in published maps and institutional affiliations.
About this article
Cite this article
Zhao, B., Qin, D., Gao, D. et al. Energy saving diagnosis model of petrochemical plant based on intelligent curvelet support vector machine. Soft Comput 25, 15391–15401 (2021). https://doi.org/10.1007/s00500-021-06151-z
Accepted:

Published:

Issue Date:
Keywords
Energy saving diagnosis

Petrochemical plant

Twin Curvelet support vector machine