Abstract
Mining and analyzing the valuable knowledge hidden behind the amount of data available in social media is becoming a fundamental prerequisite for any effective and successful strategic marketing campaign. Anyway, to the best of our knowledge, a systematic analysis and review of the very recent literature according to a marketing framework is still missing. In this work, we intend to provide, first and foremost, a clear understanding of the main concepts and issues regarding social big data, as well as their features and technologies. Secondly, we focus on marketing, describing an operative methodology to get useful insights from social big data. Then, we carry out a brief but accurate classification of recent use cases from the literature, according to the decision support and the competitive advantages obtained by enterprises whenever they exploit the analytics available from social big data sources. Finally, we outline some open issues and suggestions in order to encourage further research in the field.
This is a preview of subscription content, log in to check access.
Access options
Buy single article
Instant access to the full article PDF.
US$ 39.95
Price includes VAT for USA
Subscribe to journal
Immediate online access to all issues from 2019. Subscription will auto renew annually.
US$ 99
This is the net price. Taxes to be calculated in checkout.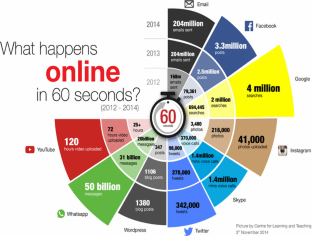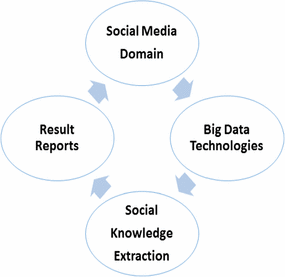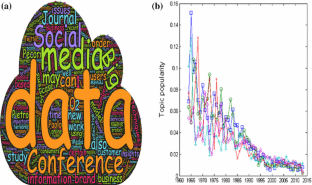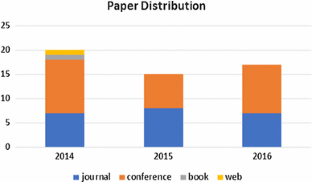 Notes
1.

2.

3.

4.

5.

6.

7.

8.

9.

10.

11.

12.

13.

14.

15.

16.

17.

18.

19.

20.
References
Agarwal D, Ghosh S, Wei K, You S (2014) Budget pacing for targeted online advertisements at linkedin. In: Proceedings of the 20th ACM SIGKDD international conference on Knowledge discovery and data mining, pp 1613–1619. ACM

Anastasi G, Antonelli M, Bechini A, Brienza S, D'Andrea E, De Guglielmo D, Ducange P, Lazzerini B, Marcelloni F, Segatori A (2013) Urban and social sensing for sustainable mobility in smart cities. In: Sustainable internet and ICT for sustainability (SustainIT), 2013, pp 1–4. IEEE

Anjaria M, Guddeti R (2014) Influence factor based opinion mining of twitter data using supervised learning. In: 2014 sixth international conference on communication systems and networks, pp 1–8

Arora D, Malik P (2015) Analytics: key to go from generating big data to deriving business value. In: 2015 IEEE first international conference on big data computing service and applications, pp 446–452

Banker S (2014) Amazon and anticipatory shipping: a dubious patent? http://www.forbes.com/sites/stevebanker/2014/01/24/amazon-and-anticipatory-shipping-a-dubious-patent

Bao J, Deshpande A, McFaddin S, Narayanaswami C (2014) Partner-marketing using geo-social media data for smarter commerce. IBM J Res Dev 58(5/6):6:1–6:12

Behrendt S, Richter A, Trier M (2014) Mixed methods analysis of enterprise social networks. Comput Netw 75(Part B):560–577 (special issue on online social networks the connectedness, pervasiveness and ubiquity of online social networks)

Bekmamedova N, Shanks G (2014) Social media analytics and business value: a theoretical framework and case study. In: 2014 47th Hawaii international conference on system sciences, pp 3728–3737. doi:10.1109/HICSS.2014.464

Bell D (2008) The coming of post-industrial society. Basic Books, London

Bello-Orgaz G, Jung JJ, Camacho D (2016) Social big data: recent achievements and new challenges. Inform Fusion 28:45–59

Berger K, Klier J, Klier M, Probst F (2014) A review of information systems research on online social networks. Commun Assoc Inf Syst 35(1):145–172

Berkhout AJ et al (2006) Innovating the innovation process. Int J Technol Manage 34:390–404

Berkhout G, Hartmann D, Trott P (2010) Connecting technological capabilities with market needs using a cyclic innovation model. R&D Manag 40(5):474–490

Bowen G, Bowen D (2016) Social media: strategic decision making tool. J Bus Econ 7:389–401. doi:10.4018/978-1-4666-9776-8.ch005

Brown R, Harmon R (2014) Viral geofencing: an exploration of emerging big-data driven direct digital marketing services. In: 2014 Portland international conference on management of engineering technology, pp 3300–3308

Bubanja I (2016) The social marketing as prerequisite for the competitiveness of south-east European companies. In: 2016 39th international convention on information and communication technology, electronics and microelectronics (MIPRO), pp 1552–1556

Calderon NA, Fisher B, Hemsley J, Ceskavich B, Jansen G, Marciano R, Lemieux VL (2015) Mixed-initiative social media analytics at the world bank: observations of citizen sentiment in Twitter data to explore "trust" of political actors and state institutions and its relationship to social protest. In: 2015 IEEE international conference on big data, pp 1678–1687

Cambria E, White B (2014) Jumping nlp curves: a review of natural language processing research. IEEE Comput Intell Mag 9(2):48–57 (review article)

Chen XW, Lin X (2014) Big data deep learning: challenges and perspectives. IEEE Access 2:514–525. doi:10.1109/ACCESS.2014.2325029

Chi MT, Lin SS, Chen SY, Lin CH, Lee TY (2015) Morphable word clouds for time-varying text data visualization. IEEE Trans Visual Comput Graphics 21(12):1415–1426. doi:10.1109/TVCG.2015.2440241

CLT (2014) What happens online in 60 seconds?. https://clt.vtc.edu.hk/what-happens-online-in-60-seconds/

Cobo M, Lopez-Herrera A, Herrera-Viedma E, Herrera F (2011) Science mapping software tools: review, analysis and cooperative study among tools. J Am Soc Inform Sci Technol 62(7):1382–1402. doi:10.1002/asi.2152

Coursaris CK, Osch WV, Balogh BA (2016) Do Facebook likes lead to shares or sales? exploring the empirical links between social media content, brand equity, purchase intention, and engagement. In: 2016 49th Hawaii international conference on system sciences (HICSS), pp 3546–3555

Coursaris CK, Osch WV (2016) Disentangling the drivers of brand benefits: evidence from social media marketing of two cosmetics companies. In: 2016 international conference on telecommunications and multimedia (TEMU), pp 1–6

D'Andrea E, Ducange P, Lazzerini B, Marcelloni F (2015) Real-time detection of traffic from Twitter stream analysis. IEEE Trans Intell Transp Syst 16(4):2269–2283

Davcheva P (2014) Identifying sports talents by social media mining as a marketing instrument. In: 2014 annual SRII global conference, pp 223–227

Dean J, Ghemawat S (2008) Mapreduce: simplified data processing on large clusters. Commun ACM 51(1):107–113

del Val E, Martínez C, Botti V (2016) Analyzing users' activity in online social networks over time through a multi-agent framework. Soft Comput 20:4331–4345

Ducange P, Pecori R, Sarti L, Vecchio M (2017) Educational big data mining: how to enhance virtual learning environments. Springer International Publishing, Cham, pp 681–690. doi:10.1007/978-3-319-47364-2_66

Dutta D, Bose I (2015) Managing a big data project: the case of Ramco Cements Limited. Int J Prod Econ 165:293–306

Erevelles S, Fukawa N, Swayne L (2016) Big data consumer analytics and the transformation of marketing. J Bus Res 69(2):897–904

Erl T, Khattak W, Buhler P (2016) Big data fundamentals: concepts, drivers and techniques. Prentice Hall Press, Upper Saddle River

Fiarni C, Maharani H, Pratama R (2016) Sentiment analysis system for indonesia online retail shop review using hierarchy naive Bayes technique. In: 2016 4th international conference on information and communication technology (ICoICT), pp 1–6

Fourati-Jamoussi F (2015) E-reputation: a case study of organic cosmetics in social media. In: 2015 6th international conference on information systems and economic intelligence, pp 125–132

Gastaldi M (2014) Integration of mobile, big data, sensors, and social media: impact on daily life and business. IST-Afr Conf Proc 2014:1–10

Geddes B (2014) Advanced Google AdWords. Wiley, Hoboken

Gilfoil DM, Aukers SM, Jobs CG (2014) Developing and implementing a social media program while optimizing return on investment: an MBA program case study. Am J Bus Educ 8(1):31–48

Gull KC, Angadi AB, Seema CG, Kanakaraddi SG (2014) A clustering technique to rise up the marketing tactics by looking out the key users taking Facebook as a case study. In: 2014 IEEE international advance computing conference (IACC), pp 579–585

Hamed A, Wu X (2014) Does social media big data make the world smaller? An exploratory analysis of keyword-hashtag networks. In: 2014 IEEE international congress on big data, pp 454–461

Hargittai E (2015) Is bigger always better? Potential biases of big data derived from social network sites. Ann Am Acad Polit Soc Sci 659(1):63–76

Hayes JL, King KW, Ramirez A (2016) Brands, friends, and viral advertising: a social exchange perspective on the ad referral processes. J Interact Mark 36:31–45

He W, Wang FK, Zha S (2014) Enhancing social media competitiveness of small businesses: insights from small pizzerias. New Rev Hypermedia Multimed 20(3):225–250

Heinrich B, Klier M, Zimmermann S (2015) Automated planning of process models: design of a novel approach to construct exclusive choices. Decis Support Syst 78:1–14

Hridoy S, Ekram M, Islam M, Ahmed F, Rahman R (2015) Investigation of localized sentiment for a given product by analyzing tweets. In: 2015 IEEE/ACIS 14th international conference on computer and information science, pp 265–270

Ibrahim OAS, Landa-Silva D (2016) Term frequency with average term occurrences for textual information retrieval. Soft Comput 20(8):3045–3061

Jamshidi M, Tannahill B, Yetis Y, Kaplan H (2015) Big data analytic via soft computing paradigms. In: Frontiers of higher order fuzzy sets, pp 229–258. Springer

Jha A, Dave M, Madan S (2016) A review on the study and analysis of big data using data mining techniques. Int J Latest Trends Eng Technol (IJLTET) 6(3):94–102

Jiang W, Chai H (2016) Research on big data in business model innovation based on GA–BP model. In: 2016 IEEE international conference on service operations and logistics, and informatics (SOLI), pp 174–177

Kafeza E, Makris C, Vikatos P (2016) Marketing campaigns in Twitter using a pattern based diffusion policy. In: 2016 IEEE international congress on big data (BigData Congress), pp 125–132

Ketelaar PE, Janssen L, Vergeer M, van Reijmersdal EA, Crutzen R, vant Riet J (2016) The success of viral ads: social and attitudinal predictors of consumer pass-on behavior on social network sites. J Bus Res 69(7):2603–2613

Kumar N, Maheshwari V, Kumar J (2016) A comparative study of user experience in online social media branding web pages using eye tracker. In: 2016 international conference on advances in human machine interaction (HMI), pp 1–8

Laney D (2001) 3D data management: controlling data volume, velocity, and variety. Technical reports, META Group

Lauherta-Otero E, Cordero-Gutierrez R (2016) How big data helps to find influencers on Twitter: an empirical study. In: AEMARK conference, pp 627–641

Lesk M (2013) Big data, big brother, big money. IEEE Secur Priv 11(4):85–89

Leung XY, Bai B, Stahura KA (2015) The marketing effectiveness of social media in the hotel industry: a comparison of Facebook and Twitter. J Hosp Tour Res 39(2):147–169

Li J, Fong S, Zhuang Y, Khoury R (2016) Hierarchical classification in text mining for sentiment analysis of online news. Soft Comput 20(9):3411–3420

Lin D, Li S, Cao D (2010) Making intelligent business decisions by mining the implicit relation from bloggers posts. Soft Comput 14(12):1317–1327

Liu B (2012) Sentiment analysis and opinion mining. Synthes Lect Hum Lang Technol 5(1):1–167

Liu G, Fu Y, Xu T, Xiong H, Chen G (2014) Discovering temporal retweeting patterns for social media marketing campaigns. In: 2014 IEEE international conference on data mining, pp 905–910

Lou P, Zhao G, Qian X, Wang H, Hou X (2016) Schedule a rich sentimental travel via sentimental poi mining and recommendation. In: 2016 IEEE second international conference on multimedia big data (BigMM), pp 33–40

Lu Q, Li Z, Zhang W, Yang LT (2015) Autonomic deployment decision making for big data analytics applications in the cloud. Soft Comput. doi:10.1007/s00500-015-1945-5

Mayer-Schönberger V, Cukier K (2013) Big data: a revolution that will transform how we live, work, and think. Houghton Mifflin Harcourt, Boston

McCafferty D (2014) Surprising statistics about big data. http://www.baselinemag.com/analytics-big-data/slideshows/surprising-statistics-about-big-data.html

Milgram S (1967) The small world problem. Psychol Today 2(1):60–67

Milolidakis G, Akoumianakis D, Kimble C (2014) Digital traces for business intelligence: a case study of mobile telecoms service brands in Greece. J Enterp Inf Manag 27(1):66–98

Moreno MV, Dufour L, Skarmeta AF, Jara AJ, Genoud D, Ladevie B, Bezian JJ (2016) Big data: the key to energy efficiency in smart buildings. Soft Comput 20(5):1749–1762

Oh C, Yergeau S, Woo Y, Wurtsmith B, Vaughn S (2015) Is Twitter psychic? Social media analytics and television ratings. In: Second international conference on computing technology and information management (ICCTIM 2015), pp 150–155

Owais SS, Hussein NS (2016) Extract five categories CPIVW from the 9Vs characteristics of the big data. Int J Adv Comput Sci Appl 7(3):254–258

Pecori R (2016) S-Kademlia: a trust and reputation method to mitigate a Sybil attack in Kademlia. Comput Netw 94 Part C:205–218. doi:10.1016/j.comnet.2015.11.010

Pensa RG, Sapino ML, Schifanella C, Vignaroli L (2016) Leveraging cross-domain social media analytics to understand TV topics popularity. IEEE Comput Intell Mag 11(3):10–21

Phan M, Park SY (2014) Introduction: social media marketing and luxury brands. J Global Fashion Market 5(3):195–196

Sand G, Tsitouras L, Dimitrakopoulos G, Chatzigiannakis V (2014) A big data aggregation, analysis and exploitation integrated platform for increasing social management intelligence. In: 2014 IEEE international conference on big data, pp 40–47

Sani L et al (2016) Efficient search of relevant structures in complex systems. Springer International Publishing, Cham, pp 35–48. doi:10.1007/978-3-319-49130-1_4

Sashittal HC, Hodis M, Sriramachandramurthy R (2015) Entifying your brand among Twitter—using millennials. Bus Horiz 58(3):325–333

Schwarz E, Krishnamurthy R, Parris C, Bradbury J, Nnebe I, Gschwind M (2015) The SIMD accelerator for business analytics on the IBM z13. IBM J Res Dev 59(4/5):2:1–2:16

Song M, Kim MC, Jeong YK (2014) Analyzing the political landscape of 2012 Korean presidential election in Twitter. IEEE Intell Syst 29(2):18–26

Song P, Phang CW (2016) Promoting continuance through shaping members' social identity in knowledge-based versus support/advocacy virtual communities. IEEE Trans Eng Manag 63(1):16–26

Su CJ, Chen YA (2016) Social media analytics based product improvement framework. In: 2016 international symposium on computer, consumer and control (IS3C), pp 393–396

Tanimoto S, Iwashita M, Seki Y, Sato H, Kanai A (2016) Risk assessment quantification of social-media utilization in enterprise. In: 2016 IEEE/ACIS 15th international conference on computer and information science (ICIS), pp 1–6

To WM, Lai L (2015) Data analytics in China: trends, issues, and challenges. IT Prof 17(4):49–55

Tucker CE (2014) Social networks, personalized advertising, and privacy controls. J Mark Res 51(5):546–562

Vadivu VM, Neelamalar M (2015) Digital brand management—a study on the factors affecting customers' engagement in Facebook pages. In: 2015 international conference on smart technologies and management for computing. communication, controls, energy and materials (ICSTM), pp 71–75

Varlamis I, Eirinaki M, Proios D (2015) Tipme: personalized advertising and aspect-based opinion mining for users and businesses. In: 2015 IEEE/ACM international conference on advances in social networks analysis and mining (ASONAM), pp 1489–1494

Wamba SF, Akter S, Edwards A, Chopin G, Gnanzou D (2015) How big data can make big impact: findings from a systematic review and a longitudinal case study. Int J Prod Econ 165:234–246

Wang D, Kaplan L, Abdelzaher T, Aggarwal C (2013) On credibility estimation tradeoffs in assured social sensing. IEEE J Sel Areas Commun 31(6):1026–1037

Wang X, Luo X (2013) Sentimental space based analysis of user personalized sentiments. In: 2013 ninth international conference on semantics, knowledge and grids, pp 151–156

Wang Y, Wiebe VJ (2014) Big data analyses for collective opinion elicitation in social networks. In: 2014 IEEE 13th international conference on trust, security and privacy in computing and communications, pp 630–637

Wang Z, Zhao H (2016) Empirical study of using big data for business process improvement at private manufacturing firm in cloud computing. In: 2016 IEEE 3rd international conference on cyber security and cloud computing (CSCloud), pp 129–135

White T (2015) Hadoop: the definitive guide, 4th edn. O'Reilly Media, Newton

Wong RK, Chi CH, Yu Z, Zhao Y (2014) A system of systems service design for social media analytics. In: 2014 IEEE international conference on services computing (SCC), pp 789–796

Wu X, Zhu X, Wu GQ, Ding W (2014) Data mining with big data. IEEE Trans Knowl Data Eng 26(1):97–107

Xiang Z, Schwartz Z, Gerdes JH, Uysal M (2015) What can big data and text analytics tell us about hotel guest experience and satisfaction? Int J Hosp Manag 44:120–130

Yan E (2015) Research dynamics, impact, and dissemination: a topic-level analysis. JASIST 66:2357–2372

Zeng D, Chen H, Lusch R, Li SH (2010) Social media analytics and intelligence. IEEE Intell Syst 25(6):13–16

Zhang Y (2016) Grorec: a group-centric intelligent recommender system integrating social, mobile and big data technologies. IEEE Trans Serv Comput 9:786–795

Zhang M, Guo L, Hu M, Liu W (2016) Influence of customer engagement with company social networks on stickiness: mediating effect of customer value creation. Int J Inf Manag. doi:10.1016/j.ijinfomgt.2016.04.010
Acknowledgements
The authors would like to thank Mr. Antonio Enrico Buonocore for the careful proofreading of this paper.
Ethics declarations
Conflict of interest
P. Ducange, R. Pecori, P. Mezzina declare that they have no conflict of interest.
Ethical approval
This article does not contain any studies with human participants or animals performed by any of the authors.
About this article
Cite this article
Ducange, P., Pecori, R. & Mezzina, P. A glimpse on big data analytics in the framework of marketing strategies. Soft Comput 22, 325–342 (2018). https://doi.org/10.1007/s00500-017-2536-4
Keywords
Social big data

Social media

Social networks

Strategic marketing