Abstract
This paper describes the processes in getting to know what cultural and creative products consumers intend to buy according to the concept of design from the culture museum's creative brands. Through a communication model, the cultural resources realize the design conceptualization related to the museum brands as a cultural originality. This innovative design approach attempts to better meet the customers' needs. More importantly, designing products for a target market in advance, with the guidance of prediction from preliminary research, certainly help generating a higher level of business profit. In this article, the theory of gene encoding is the central issue in order to obtain insights on the consumers' buying feeling, and furthermore, to probe into the meaningful and instructional brand gene encoding. Quantitative data analysis using SPSS and questionnaires are used to figure out consumers' purchase motivation. Finally, the business reports from Tamsui Museum shop will be analyzed to prove that building up a cultural and creative brand helps the customers to value the museum more and more. Within 3 years, business growth in the gift shop as well as cultural and creative products have been positively related through pioneering application of gene optimization to build a museum's cultural and creative brand. The results will offer innovative institutions or designers the insights that they have been longing for.
This is a preview of subscription content,
to check access.
Access this article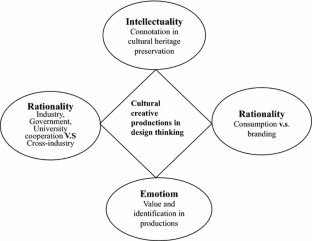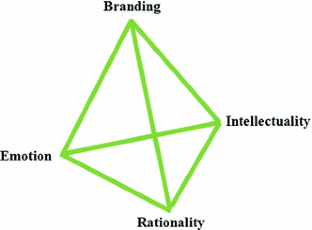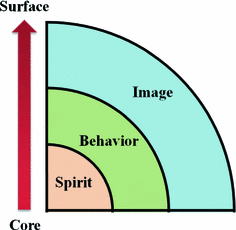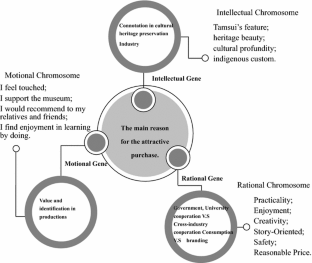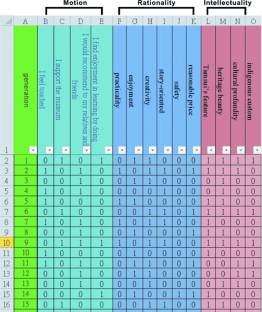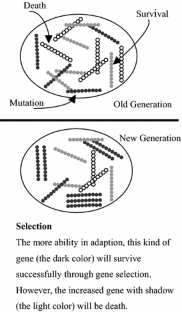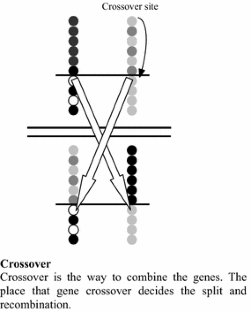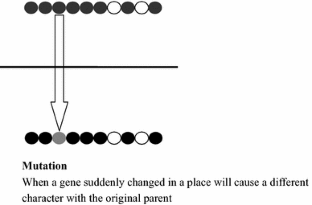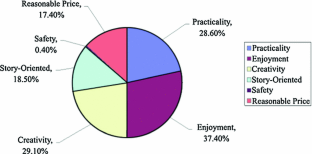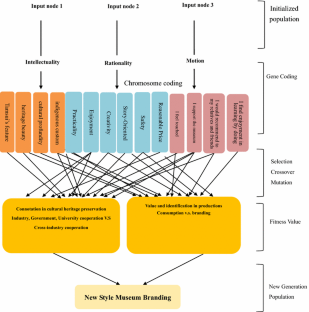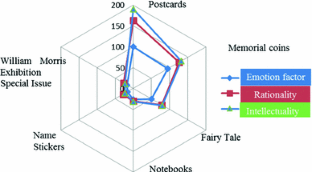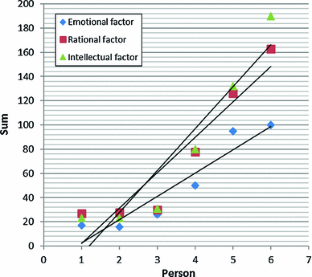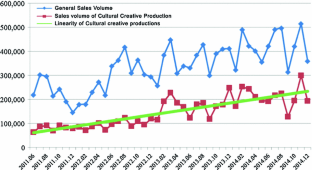 Similar content being viewed by others
References
Aaker DA (1996) Measuring brand equity across products and markets. Calif Manag Rev 38(3):102–120

Alexouda G (2004) An evolutionary algorithm approach to the share of choices problem in the product line design. Comput Oper Res 31(13):2215–2229

Babbie ER (2010) The practice of social research, 12th edn. Cengage, Belmont

Balakrishnan PS, Jacob VS (1995) Triangulation in decision support systems: algorithms for product design. Decis Support Syst 14(4):313–327

Braun T (2004) The philosophy of branding: great philosophers think brands. Kogan Page Publishers, London

Burton C, Scott C (2003) Museums: challenges for the 21st century. Int J Arts Manag 5(2):56–68

Chan CCH, Hwang YR, Wu HC (2016) Marketing segmentation using the particle swarm optimization algorithm: a case study. J Ambient Intell Human Comput. doi:10.1007/s12652-016-0389-9

Curedale R (2013) Design thinking: process and methods manual. Design Community College Incorporated, Po Box 1153, Topanga CA 90290 USA, ISBN-13:978-0-9882362-4-0

Dawkins R (1976) The selfish gene. Oxford University Press, Oxford

Dou R, Zong C, Nan G (2016) Multi-stage interactive genetic algorithm for collaborative product customization. Knowl Based Syst 92:43–54

Deutsch J, Real T (2002) Just who do your customers think you are? a guide to branding your organization. Michigan Museums Association, Cheboygan

Dobni D, Zinkhan GM (1990) In search of brand image: a foundation analysis. In: Goldberg ME, Gorn G, Pollay RW (eds) NA advances in consumer research, vol 17. Association for Consumer Research, Provo, pp 110–119

Holland JH (1975) Adaptation in natural and artificial systems: an introductory analysis with applications to biology, control, and artificial intelligence. University of Michigan Press

Kroeber AL, Kluckhohn C (1952) Culture: a critical review of concepts and definitions. Peabody museum of archaeology and ethnology. Harvard University, Cambridge

Kapferer JN (2012) The new strategic brand management: advanced insights and strategic thinking. Kogan page publishers, London

Kotler P, Pfoertsch W (2006) B2B brand management. Springer Science & Business Media, Berlin

Lo CH, Ko YC, Hsiao SW (2015) A study that applies aesthetic theory and genetic algorithms to product form optimization. Adv Eng Inform 29(3):662–679

Muijs D (2010) Doing quantitative research in education with SPSS. Sage, London

Paes FG, Pessoa AA, Vidal T (2017) A hybrid genetic algorithm with decomposition phases for the unequal area facility layout problem. Eur J Oper Res 256(3):742–756

Pareek NK, Patidar V (2016) Medical image protection using genetic algorithm operations. Soft Comput 20(2):763–772

Rowe PG (1991) Design thinking. MIT Press, Cambridge

Saeedeh MD, Jawed S, Yasaman SZ, Rahman F (2014) Adaptive information retrieval system via modeling user behavior. Ambient Intell Human Comput 5(1):105–110

Scott C (2007) Branding museums. In: Competing in the global marketplace. Elsevier Butterworth-Heinemann, Amsterdam, pp 169–185

Srivastava JR, Sudarshan TSB (2015) Energy-efficient cache node placement using genetic algorithm in wireless sensor networks. Soft Comput 19(11):3145–3158

Travis D (2000) Emotional branding: how successful brands gain the irrational edge. Prima Pub, Istanbul

Wallace M (2016) Museum branding: how to create and maintain image, loyalty, and support. Rowman and Littlefield, Lanham

Wang YC, Liu CL (2013) Melting pot of global cultures TAMSUI. In: ICOM general conference places for reflection: museums as connectors of cultures, times, people and social groups Rio de Janeiro Brazil, 12–16 Aug 2013

Wang YC, Chiou SC (2015) Research of museum products in design and value of brand. In: ICICE international conference on innovation, communication and engineering, P. R. China, Zhangjiajie, Hunan, 24–28 Oct 2015
Ethics declarations
Conflict of interest
The authors declare that they have no conflict of interest.
Ethical approval
All procedures performed were in accordance with the ethical standards of the institutional and/or national research committee and with the 1964 Declaration of Helsinki and its later amendments or comparable ethical standards.
Informed consent
Informed consent was obtained from all individual participants included in the study.
About this article
Cite this article
Chiou, SC., Wang, YC. The example application of genetic algorithm for the framework of cultural and creative brand design in Tamsui Historical Museum. Soft Comput 22, 2527–2545 (2018). https://doi.org/10.1007/s00500-017-2507-9
Published:

Issue Date:

DOI: https://doi.org/10.1007/s00500-017-2507-9
Keywords