Abstract
The Executive Board of the International Society of Biometeorology (ISB) founded the Commission on Climate, Tourism and Recreation (CCTR) at the 15th International Congress of Biometeorology in Sydney, Australia in 1999. The aims of the CCTR are to bring together researchers from around the world to critically review the current state of knowledge in tourism and recreation climatology and explore possibilities for future research. Almost two decades on, research in tourism climatology has developed and expanded due in large part to the initiatives and activities of the CCTR and several collaborative research projects run under the auspices of the CCTR. This work is reviewed here. Recent CCTR meeting highlighted the fact that, although climate is an essential part of the resource base for tourism, which is one of the world's biggest and fastest growing industries, relatively little is known about the effects of climate on tourist choices and broad demand patterns or the influence climate has on the commercial prospects and sustainability of tourism operators and destinations. The work here reviews what has been done, its conceptual underpinnings and current research frontiers.
Access options
Buy single article
Instant access to the full article PDF.
US$ 39.95
Tax calculation will be finalised during checkout.
Subscribe to journal
Immediate online access to all issues from 2019. Subscription will auto renew annually.
US$ 79
Tax calculation will be finalised during checkout.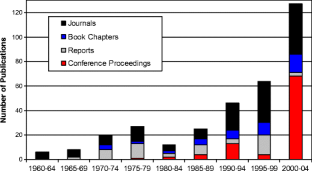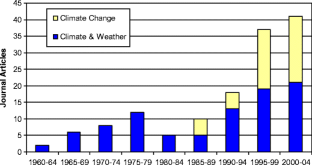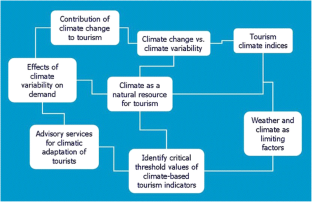 References
Besancenot JP (1985) Climat et turisme estival sur les côtes de la péninsule Ibérique. Rev Geogr Pyrenees Sud-Ouest 56(4):427–451

Besancenot JP (1989) Climat et Turisme. Masson, Paris

Brandenburg C, Ploner A (2002) Models to predict visitor attendance levels and the presence of specific user groups. In: Monitoring and Management of Visitor Flows in Recreational and Protected Areas - Conference Proceedings. Arnberger, A, Brandenburg, C, Muhar, A, (eds.) 166–172

de Freitas CR (1990) Recreation climate assessment. Int J Climatol 10:89–103

de Freitas CR (2003) Tourism climatology: evaluating environmental information for decision making and business planning in the recreation and tourism sector. Int J Biometeorol 48(1):45–54

de Freitas CR (2005) The climate-tourism relationship and its relevance to climate change impact assessment. Chapter 2. In: Hall CM, Higham J (eds) Tourism, recreation and climate change. Channel view publications, Toronto, pp 29–43

de Freitas CR (2015) Weather and place-based human behaviour. Int J Biometeorol 59(1):55–63

de Freitas CR, Scott D (2015) Forward. In: Demiroglu OC, de Freitas CR, Scott D, Kurnaz M, Unalan D (eds) Proceedings of the 4th International Conference on Climate, Tourism and Recreation—CCTR2015. Sabancı University and Boğaziçi University, Istanbul http://ipc.sabanciuniv.edu/en/wp-content/uploads/2015/03/151109-ProceedingsRaporENG.05.11.15.web_.pdf

de Freitas CR, Scott D, McBoyle G (2008) A second generation climate index for tourism (CIT): specification and verification. Int J Biometeorol 52(5):399–407

Demiroglu OC, de Freitas CR, Scott D, Kurnaz ML, Unalan D (2015) Proceedings of the 4th International Conference on Climate, Tourism and Recreation—CCTR2015. Sabancı University and Boğaziçi University, Istanbul 132 pp. http://ipc.sabanciuniv.edu/en/wp-content/uploads/2015/03/151109-ProceedingsRaporENG.05.11.15.web_.pdf

Gómez-Martín MB, Martínez-Ibarra E (2012) Tourism demand and atmospheric parameters: non-intrusive observation techniques. Clim Res 51:135–145

Hamilton J, Lau M (2005) The role of climate information in tourist destination choice decision-making. Proceedings of the 17th International Congress of Biometeorology Garmisch-Partenkirchen, Germany, 608–611

Lamb, P. (2002) The climate revolution: A perspective. Climate Change. 54:1–9.

Lin T-P, Matzarakis A (2011) Tourism climate information based on human thermal perception in Taiwan and Eastern China. Tour Manag 32:492–500

Martínez-Ibarra E, Gómez-Martín MB (2013) Progress in tourism climatology. Chapter 5. In: Mihalič T, Gartner WC (eds) Tourism and developments—issues and challenges. Nova Science Publ, New York, pp 121–138

Matzarakis A (2012) Transferring climate information for application and planning: the climate-tourism/transfer-information-scheme. In: Helmis CG, Nastos PT (eds) Advances in meteorology, climatology and atmospheric physics. Springer-Verlag, Berlin

Matzarakis A, de Freitas CR (2001) Proceedings of the first international workshop on climate, tourism and recreation. International Society of Biometeorology, Commission on Climate Tourism and Recreation, Porto Carras 18 WP, 150 pp. http://www.mif.uni-freiburg.de/isb. Accessed 25 Mar Dec 2017

Matzarakis A, de Freitas CR (eds) (2002) Proceedings of the first international conference on climate, tourism and recreation. Porto Carras, Halkidiki, Greece, October 2001. International Society of Biometeorology, Commission on Climate Tourism and Recreation, Porto Carras 18 WP, 150 pp. <http://www.mif.uni-freiburg.de/isb/>

Matzarakis A, de Freitas CR, Scott D (eds) (2004) Advances in tourism climatology. Berichte des Meteorologischen Institutes der Universität Freiburg, Nr ISBN 0-1435-618-X. 12, 260 pp. http://www.mif.uni-freiburg.de/isb/ws2/report.htm

Matzarakis A, de Freitas CR, Scott D (eds) (2007) Developments in tourism climatology. Commission Climate, Tourism and Recreation. International Society of Biometeorology, Freiburg. isbn:978-3-00-024110-9 http://www.mif.uni-freiburg.de/isb/ws3/report.htm

Nicholls S, Holecek DF, Noh J (2008) Impact of weather variability on golfing activity and implications of climate change. Tour Anal 13:117–130

Parry ML et al (eds) (2007) Contribution of Working Group II to the Fourth Assessment Report of the Intergovernmental Panel on Climate Change, Cambridge University Press, Cambridge, United Kingdom and New York, NY, USA

Perkins D (2016) Using synoptic weather types to predict visitor attendance at Atlanta and Indianapolis zoological parks. Int J Biometeorol doi:10.1007/s00484-016-1142-y

Rutty M, Scott D (2015) Bioclimatic comfort and the thermal perceptions and preferences of beach tourists. Int J Biometeorol 59:37–45

Scott D, Matthews L (2011) Climate, tourism and recreation—a bibliography, 2010th edn. Department of Geography and Environmental Management, University of Waterloo, Waterloo 32 pp

Scott D, McBoyle G, Schwartzentruber M (2004) Climate change and the distribution of climatic resources for tourism in North America. Clim Res 27:105–117

Scott D, Jones B, McBoyle G (2006) Climate, tourism and recreation: a bibliography—1936 to 2006. University of Waterloo, Waterloo http://www.mif.uni-freiburg.de/isb/ws2/report/bibliography.pdf Accessed 25 Mar 2017

Scott D, de Freitas CR, Matzarakis A (2009) Adaptation in the tourism and recreation sector. In: McGregor GR, Burton I, Ebi K (eds) Biometeorology for adaptation to climate variability and change. Springer, Dordrecht, pp 171–194

Scott D, Hall CM, Gossling S (2012) Tourism and climate change: impacts, adaptation and mitigation. Routledge, London 464 pages

Scott D, Lemieux C (2010) Weather and Climate Information for Tourism. Procedia Environ Sci 1:146–183

Scott D, Rutty M, Amelung B, Tang M (2016) An inter-comparison of the holiday climate index (HCI) and the tourism climate index (TCI) in Europe. Atmosphere 7:80

World Travel and Tourism (2016) The economic impact of travel and tourism and tourism: 2016 annual update. World Travel and Tourism Council, London

Zaninovic K, Matzarakis A (2009) The biometeorological leaflet as a means conveying climatological information to tourists and the tourism industry. Int J Biometeorol 53:369–374
About this article
Cite this article
de Freitas, C.R. Tourism climatology past and present: A review of the role of the ISB Commission on Climate, Tourism and Recreation. Int J Biometeorol 61, 107–114 (2017). https://doi.org/10.1007/s00484-017-1389-y
Received:

Revised:

Accepted:

Published:

Issue Date:
Keywords
Tourism climatology

Commission on Climate, Tourism and Recreation

Tourism

Climate and tourism