Abstract
Over the period 1980–2009, there were 58 documented hyperthermia deaths of American-style football players in the United States. This study examines the geography, timing, and meteorological conditions present during the onset of hyperthermia, using the most complete dataset available. Deaths are concentrated in the eastern quadrant of the United States and are most common during August. Over half the deaths occurred during morning practices when high humidity levels were common. The athletes were typically large (79% with a body mass index >30) and mostly (86%) played linemen positions. Meteorological conditions were atypically hot and humid by local standards on most days with fatalities. Further, all deaths occurred under conditions defined as high or extreme by the American College of Sports Medicine using the wet bulb globe temperature (WBGT), but under lower threat levels using the heat index (HI). Football-specific thresholds based on clothing (full football uniform, practice uniform, or shorts) were also examined. The thresholds matched well with data from athletes wearing practice uniforms but poorly for those in shorts only. Too few cases of athletes in full pads were available to draw any broad conclusions. We recommend that coaches carefully monitor players, particularly large linemen, early in the pre-season on days with wet bulb globe temperatures that are categorized as high or extreme. Also, as most of the deaths were among young athletes, longer acclimatization periods may be needed.
This is a preview of subscription content, log in to check access.
Access options
Buy single article
Instant access to the full article PDF.
US$ 39.95
Price includes VAT for USA
Subscribe to journal
Immediate online access to all issues from 2019. Subscription will auto renew annually.
US$ 99
This is the net price. Taxes to be calculated in checkout.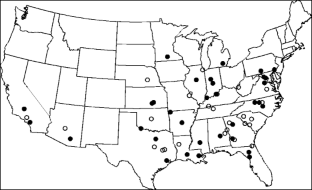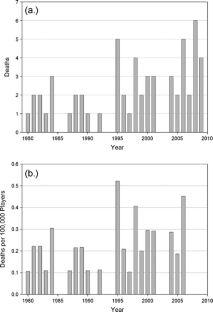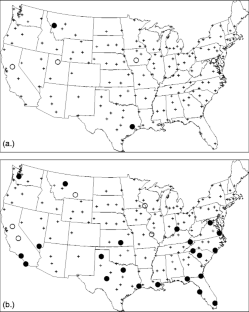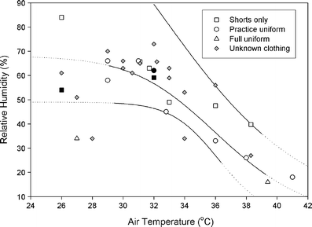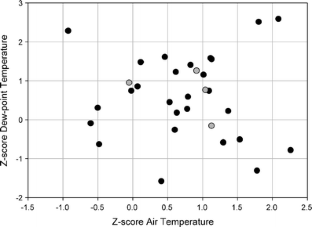 References
American Academy of Pediatrics, Committee on Sports Medicine and Fitness (1991) Sports medicine: health care for young athletes, 2nd edn. American Academy of Pedatrics, Elk Grove Village

American Academy of Pediatrics, Committee on Sports Medicine and Fitness (2000) Climatic heat stress exercising child adolescent. Pediatrics 106:158–159

Armstrong LE, Epstein Y, Greenleaf JE, Haymes EM, Hubbard RW, Roberts WO, Thompson PD (1996) American college of sports medicine position stand: heat and cold illnesses during distance running. Med Sci Sports Exerc 28:i–x

Armstrong LE, Johnson EC, Casa DJ, Ganio MS, McDermott BP, Yamamoto LM, Lopez RM, Emmanuel H (2010) The American football uniform: uncompensable heat stress and hyperthermic exhaustion. J Athl Train 45:117–127

Bergeron MF, McKeag DB, Casa DJ, Clarkson PM, Dick RW, Eichner ER, Horswill CA, Luke AC, Mueller F, Munce TA, Roberts WO, Rowland TW (2005) Youth football: heat stress and injury risk. Med Sci Sports Exerc 37:1421–1430

Binkley HM, Beckett J, Casa DJ, Kleiner DM, Plummer PE (2002) National Athletic Trainers' Association position statement: exertional heat illnesses. J Athl Train 37:329–343

Brothers RM, Mitchell JB, Smith ML (2004) Wearing a football helmet exacerbates thermal load during exercise in hyperthermic conditions. Med Sci Sports Exerc 36:S48

Cooper ER Jr, Ferrara MS, Broglio SP (2006) Exertional heat illness and environmental conditions during a single football season in the southeast. J Athl Train 41:332–336

Coyle JF (2000) Conversion of airport meteorological data to estimated playing field wet bulb globe temperature. Med Sci Sports Exerc 32:S196

Coyle JF (2003) Football uniforms and uncompensable heat stress, expressed as wet bulb globe temperature. Med Sci Sports Exerc 35:S47

Dai A (2006) Recent climatology, variability, and trends in global surface humidity. J Climate 19:3589–3606

Fox EL, Mathews DK, Kaufman WS, Bower RW (1966) Effects of football equipment on thermal balance and energy cost during exercise. Res Q 37:332–339

Francis K, Feinstein R, Brasher J (1991) Heat illness in football players in Alabama. Ala Med 60:10–14

Gaffen DJ, Ross RJ (1998) Increased summertime heat stress in the U.S. Nature 396:529–530

Gaffen DJ, Ross RJ (1999) Climatology and trends of U.S. surface humidity and temperature. J Climate 12:811–828

Godek SF, Godek JJ, Bartolozzi AR (2004) Thermal responses in football and cross-country athletes during their respective practices in a hot environment. J Athl Train 39:235–240

Kraemer WJ, Torine JC, Silvestre R, French DN, Ratamess NA, Spiering BA, Hatfield DL, Vingren JL, Volek JS (2005) Body size and composition of National Football League Players. J Strength Cond Res 19:485–489

Kulka TJ, Kenney WL (2002) Heat balance limits in football uniforms. Phys Sportsmed 30:29–39

Laurson KR, Eisenmann JC (2007) Prevalence of overweight among high school football linemen. J Am Med Assoc 297:363–364

Lott N, Baldwin R, Jone P (2001) The FCC integrated surface hourly database, a new resource of global climate data. National Climatic Data Center technical report 2001-01. National Climatic Data Center, Asheville

Mathews DK, Fox EL, Tanzi D (1969) Physiological responses during exercise and recovery in a football uniform. J Appl Physiol 26:611–615

McCullough EA, Kenney WL (2003) Thermal insulation and evaporative resistance of football uniforms. Med Sci Sports Exerc 35:832–837

Mueller FO, Colgate B (2010) Annual survey of football injury research 1931-2009. Prepared for: The American Football Coaches Association, The National Collegiate Athletic Association and the National Federation of State High School Associations

National Climatic Data Center (2010) U.S. heat stress index -- Monthly stations exceedence files. http://www.ncdc.noaa.gov/temp-and-precip/heat-stress.html#data Accessed 9 November 2010

National Federation of State High School Associations (NFHS) (2010) Historical Sport and Activity Statistics. http://www.nfhs.org/Participation/HistoricalSearch.aspx Accessed 3 November

National Renewable Energy Laboratory (2007). National Solar Radiation Database 1991–2005 Update: User's Manual. Technical Report NREL/TP-581-41364 April 2007

Noel MB, VanHeest JL, Zaneteas P, Rodgers CD (2003) Body composition in Division I football players. J Strength Cond Res 17:228–237

Pincivero DM, Bompa TO (1997) A physiological review of American football. Sports Med 23:247–260

Rothfusz LP (1990) The heat index "equation" (or more than you ever wanted to know about the heat index). NWS Technical Attachment SR 9023:2

Schoen C (2005) A new empirical model of the temperature-humidity index. J Appl Meteorol 44:1413–1420

Secora CA, Latin RW, Berg KE, Noble JM (2004) Comparison of physical and performance criteria of NCAA Division I football players: 1987 and 2000. J Strength Cond Res 18:286–291

Sports Medicine Australia (2010) Preventing heat illness in sport policy. http://www2.sma.org.au/information/preventing_heat_illness_in_sport_policy.asp Accessed 15 May 2010

Steadman RG (1979) The assessment of sultriness part I: a temperature humidity index based human physiology clothing science. J Appl Meteorol 18:874–885

Wang MQ, Downey GS, Perko MA, Yesalis CE (1993) Changes in body size of elite high school football players: 1963-1989. Percept Mot Skills 76:379–383

Yaglou CP, Minard D (1957) Control of heat casualities at military training centers. Arch Ind Health 16:302–316

Zunis Foundation (2010) Heat stress advisor. http://www.zunis.org/sports_p.htm. Accessed 14 April 2010
Acknowledgment
We would like to thank Dr. Fred Mueller of the National Center for Catastrophic Injury Research for kindly providing data on heat-related deaths of football players.
About this article
Cite this article
Grundstein, A.J., Ramseyer, C., Zhao, F. et al. A retrospective analysis of American football hyperthermia deaths in the United States. Int J Biometeorol 56, 11–20 (2012). https://doi.org/10.1007/s00484-010-0391-4
Received:

Revised:

Accepted:

Published:

Issue Date:
Keywords
American football

Hyperthermia

Climate

United States