Zusammenfassung
Hintergrund
Nationale und internationale Erhebungen zeigen, dass die Qualität der Schmerztherapie im Krankenhaus, insbesondere auch in den nichtoperativen Fachbereichen, Defizite aufweist.
Ziel der Arbeit
Ziel war es, analog zu dem auf die operative Schmerztherapie ausgerichteten Qualitätssicherungsinstrument QUIPS (Qualitätsverbesserung in der postoperativen Schmerztherapie) ein Modul für Ergebnis- und Prozessparameter für Patienten im Rahmen einer konservativen Krankenhausbehandlung zu entwickeln und klinisch zu validieren.
Material und Methoden
In einem 4‑stufigen Vorgehen erfolgte die Adaption des QUIPS-Ergebnis- und Prozessbogens des QUIPS-Moduls an Gegebenheiten der konservativen Medizin. Es erfolgten eine systematische Testung und klinische Validierung bei Patienten der inneren Medizin, Neurologie und Dermatologie.
Ergebnisse
973 Patienten wurden eingeschlossen (Einschlussquote 74 %; n = 403 innere Medizin, n = 401 Neurologie, n = 169 Dermatologie). Der Großteil füllte den Fragebogen eigenständig aus, 33 % der Patienten benötigten Unterstützung, meist in Form eines Interviews. Die meisten Fragen zur Schmerzintensität und Funktion wurden vollständig erfasst; wenige Fehlwerte lagen vor. Schwierig zeigte sich die Bewertung des Outcomes, da viele Patienten unabhängig von einer Schmerztherapie keine Schmerzen hatten. Da zum Befragungszeitpunkt oft keine abschließende Diagnose bestand, wurden im Vergleich zu der bei QUIPS verwendeten OPS-Codierung organbezogene Krankheitsgruppen mit Wortdiagnosen entwickelt.
Diskussion
In Ergänzung zu den operativen Modulen von QUIPS steht nun mit QUICKS (Qualitätsverbesserung im konservativen Schmerzmanagement) ein Instrument zur Qualitätssicherung der Schmerzbehandlung bei Patienten in konservativen Fachbereichen zur Verfügung.
Abstract
Background
National and international surveys have shown that the quality of pain therapy in hospitals shows deficits, especially in the nonoperative disciplines.
Objective
The objective was to develop and clinically validate a module for the outcome and process parameters for pain management in patients in the context of a conservative/nonoperative hospital treatment analogous to the QUIPS questionnaire (quality improvement in postoperative pain therapy), which focuses on postoperative pain management.
Material and methods
In a 4-step procedure the QUIPS outcome questionnaire and the process assessment sheet of the QUIPS module were adapted to the conditions of conservative/nonoperative treatment. Patients from internal medicine, neurology and dermatology took part in the systematic testing and the clinical validation.
Results
A total of 973 patients were enrolled (inclusion rate 74%, n = 403 internal medicine, n = 401 neurology, n = 169 dermatology). The majority completed the questionnaire independently while 33% of the patients needed support, which was given in the form of an interview. Apart from a few deficits, most questions about pain intensity and function were fully recorded. The evaluation of the outcome was difficult as regardless of the pain therapy, a relevant proportion of the patients reported no pain. Due to the lack of conclusive diagnoses at the time of the assessment, organ-related disease groups were developed using word diagnoses instead of the OPS coding used in QUIPS.
Conclusion
In addition to the perioperative modules of QUIPS, QUIKS (quality improvement in conservative pain management), an instrument for quality assurance of pain treatment in patients in nonoperative disciplines, is now available.
This is a preview of subscription content, log in to check access.
Access options
Buy single article
Instant access to the full article PDF.
US$ 39.95
Tax calculation will be finalised during checkout.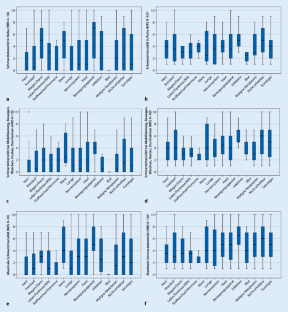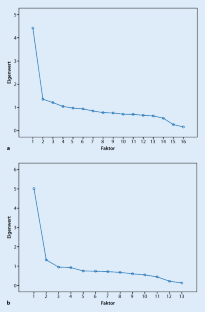 Literatur
1.

Apfelbaum JL, Chen C, Mehta SS et al (2003) Postoperative pain experience: results from a national survey suggest postoperative pain continues to be undermanaged. Anesth Analg 97:534–540 (table of contents)

2.

Erlenwein J, Moroder A, Biermann E et al (2018) Delegation ärztlicher Tätigkeiten in der Akutschmerztherapie. Anaesthesist 67:38–46

3.

Erlenwein J, Stamer U, Koschwitz R et al (2014) Akutschmerztherapie in der stationaren Versorgung an deutschen Krankenhäusern: Ergebnisse des Akutschmerzzensus 2012. Schmerz 28:147–156

4.

Gerbershagen HJ, Aduckathil S, van Wijck AJ et al (2013) Pain intensity on the first day after surgery: a prospective cohort study comparing 179 surgical procedures. Anesthesiology 118:934–944

5.

Isenberg T (2015) Gesundheitsministerkonferenz der Länder beschließt Schritte zu einer besseren Schmerzversorgung. Deutsche Schmerzgesellschaft e. V., Berlin

6.

Korczak D, Kuczera C, Rust M (2013) Akutschmerztherapie auf operativen und konservativen Stationen. Deutsches Institut für Medizinische Dokumentation und Information, Köln

7.

Laubenthal H (2007) Leitlinie "Behandlung akuter perioperativer und posttraumatischer Schmerzen". Arbeitsgemeinschaft der Wissenschaftlichen Medizinischen Fachgesellschaften, Berlin

8.

Lux EA, Zimmermann M, Meissner W et al (2015) QUIPSambulant. Ein Tool zur Qualitatssicherung in der Akutschmerztherapie nach ambulanten Operationen. Schmerz 29:293–299

9.

Maier C, Nestler N, Richter H et al (2010) Qualität der Schmerztherapie in deutschen Krankenhäusern. Dtsch Arztebl Int 107:607–614

10.

Meißner W (2009) Qualitätssicherung in der postoperativen Schmerztherapie – Benutzerhandbuch, Standard Operating Procedures (SOPs)

11.

Meißner W, Komann M, Erlenwein J et al (2017) The quality of postoperative pain therapy in German hospitals. Dtsch Arztebl Int 114:161–167

12.

Meißner W, Mescha S, Rothaug J et al (2008) Qualitätsverbesserung der postoperativen Schmerztherapie – Ergebnisse des QUIPS-Projekts. Dtsch Arztebl Int 105:865–870

13.

Messerer B, Weinberg AM, Sandner-Kiesling A et al (2010) QUIPSI – Qualitatsverbesserung der postoperativen Schmerztherapie bei Kindern. Anasthesiol Intensivmed Notfallmed Schmerzther 45:592–594

14.

Rothaug J (2013) Schmerzerfassung in der postoperativen Schmerztherapie: psychometrische Qualität von QUIPS und PAIN OUT

15.

Rothaug J, Zaslansky R, Schwenkglenks M et al (2013) Patients' perception of postoperative pain management: validation of the international pain outcomes (IPO) questionnaire. J Pain 14:1361–1370

16.

Schug SA, Palmer GM, Scott D et al (2015) Acute pain management: scientific evidence, 4. Aufl. Working Group of the Australian and New Zealand College of Anaesthetists and Faculty of Pain Medicine, Melbourne

17.

Strohbuecker B, Mayer H, Evers GC et al (2005) Pain prevalence in hospitalized patients in a German university teaching hospital. J Pain Symptom Manage 29:498–506
Danksagung
Wir danken den folgenden Kollegen für die fachspezifische Beratung: Prof. Dr. med. Martin Sommer, Klinik für Klinische Neurophysiologie, Dr. med. Kai-Martin Thoms, Klinik Dermatologie, Venerologie und Allergologie, jeweils Universitätsmedizin Göttingen. Außerdem bedanken wir uns bei allen Direktoren und Chefärzten der Universitätsklinik Jena, des Krankenhauses Martha-Maria Halle-Dölau und der Universitätsmedizin Göttingen, auf deren Stationen wir freundlicherweise Patienten einschließen durften und die damit das Projekt maßgeblich unterstützt haben.
Ethics declarations
Interessenkonflikt
J. Erlenwein: Vortragshonorar Firma Grünenthal. W. Meißner: Vortragshonorare der Firmen Bionorica, BioQ Pharma TAD, Mundipharma Int., Menarini, Grünenthal; Advisory Boards der Firmen Tilray, Grünenthal, Sanofi. C. Bertemes, S. Kunsch, A. Göttermann, M. Komann, L. Sturm und F. Petzke geben an, dass kein Interessenkonflikt besteht.
Alle beschriebenen Untersuchungen am Menschen oder an menschlichem Gewebe wurden mit Zustimmung der zuständigen Ethikkommission, im Einklang mit nationalem Recht sowie gemäß der Deklaration von Helsinki von 1975 (in der aktuellen, überarbeiteten Fassung) durchgeführt. Von allen an der Befragung Beteiligten liegt eine schriftliche Einverständniserklärung vor.
Additional information
Die Autoren F. Petzke und W. Meißner haben zu gleichen Teilen zum Manuskript beigetragen.
Caption Electronic Supplementary Material
About this article
Cite this article
Erlenwein, J., Bertemes, C., Kunsch, S. et al. Qualitätsverbesserung im konservativen Schmerzmanagement (QUIKS). Schmerz 34, 52–64 (2020). https://doi.org/10.1007/s00482-019-00429-w
Schlüsselwörter
Schmerzmanagement

Benchmarking

Qualitätssicherung

Akutschmerztherapie

Qualitätsindikator
Keywords
Pain management

Benchmarking

Quality assurance

Acute pain therapy

Quality indicator