Zusammenfassung
Topisches Capsaicin 8% ist zur Behandlung peripherer neuropathischer Schmerzen etabliert. Bei einem komplexen regionalen Schmerzsyndrom (CRPS) Typ II handelt es sich nach internationaler Definition um einen neuropathischen Schmerz, sodass das Capsaicinpflaster einerseits eine Therapieoption darstellt. Andererseits spricht jedoch das anerkannte Konzept, bei der Behandlung des CRPS Schmerzreize zu vermeiden, gegen den Einsatz von Capsaicin.
Wir berichten über den Verlauf einer solchen Anwendung bei einer Patientin, die nach einer Halluxoperation an einem CRPS Typ II mit therapieresistenten neuropathischen Schmerzen litt. In Folge einer einmaligen Behandlung mit Capsaicin entwickelte sich ein ausgeprägtes Rezidiv mit zentralnervösen Symptomen.
Abstract
Topical 8 % capsaicin is an established therapeutic option for the treatment of peripheral neuropathic pain. In accordance with the internationally accepted definition, complex regional pain syndrome (CRPS) type II is a form of neuropathic pain so that capsaicin plasters represent a treatment option. However, for the treatment of CRPS it is recommended that painful stimuli should be avoided but capsaicin induces a strong nociceptive stimulation and so its use is at present controversial.
We report on the course of such an application in a patient who developed CRPS type II with intractable neuropathic pain after hallux surgery. As a result of a single treatment with capsaicin a pronounced recurrence developed with central nervous symptoms.
Access options
Buy single article
Instant access to the full article PDF.
US$ 39.95
Tax calculation will be finalised during checkout.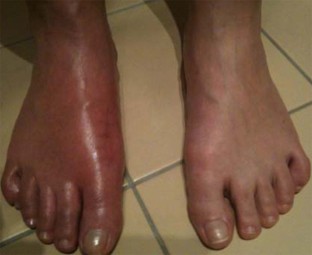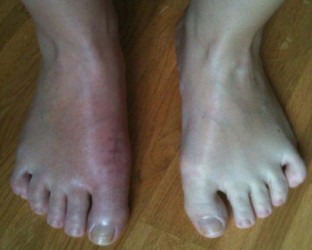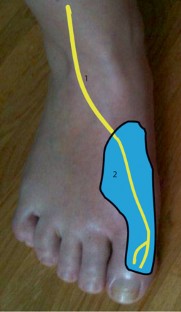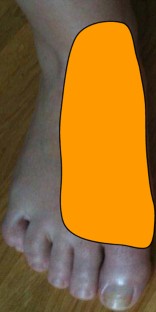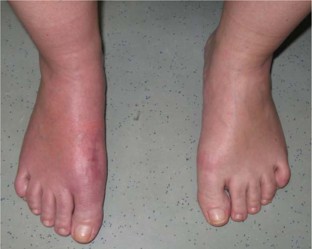 Literatur
1.

Anand P, Bley K (2011) Topical capsaicin for pain management: therapeutic potential and mechanisms of action of the new high-concentration capsaicin 8% patch. Br J Anaesth 107:490–502

2.

Cheshire WP, Snyder CR (1990) Treatment of reflex sympathetic dystrophy with topical capsaicin. Case report. Pain 42:307–311

3.

Harden RN (2005) Pharmacotherapy of complex regional pain syndrome. Am J Phys Med Rehabil 84:17–28

4.

Harden RN (2010) Validation of proposed diagnostic criteria (the "Budapest criteria") for complex regional pain syndrome. Pain 150:268–274

5.

Lanz S, Maihöfner C (2009) Symptome und pathophysiologische Mechanismen neuropathischer Schmerzsyndrome. Nervenarzt 80:430–444

6.

Mackey S, Feinberg S (2007) Pharmacologic therapies for complex regional pain syndrome. Curr Pain Headache Rep 11:38–43

7.

Perez RS, Zollinger PE, Dijkstra PU et al (2010) Evidence based guidelines for complex regional pain syndrome type 1. BMC Neurol 10:20

8.

Ribbers GM, Stam HJ (2001) Complex regional pain syndrome type I treated with topical capsaicin: a case report. Arch Phys Med Rehabil 82:851–852

9.

Ribbers GM, Geurts AC, Stam HJ et al (2003) Pharmacologic treatment of complex regional pain syndrome I: a conceptual framework. Arch Phys Med Rehabil 84:141–146

10.

Robbins WR, Staats PS, Levine J et al (1998) Treatment of intractable pain with topical large-dose capsaicin: preliminary report. Anesth Analg 86:597–583

11.

Eisenhart-Rothe R von, Rittmeister M (2004) Medikamentöse Therapie des komplexen regionalen Schmerzsyndroms Typ I. Orthopade 33:796–803

12.

AWMF-Leitlinien-Register Nr. 030/116 (2008) Diagnostik und Therapie komplexer regionaler Schmerzsyndrome (CRPS). Leitlinien für Diagnostik und Therapie in der Neurologie, 4. überarbeitete Aufl. Georg Thieme, Stuttgart
Danksagung
Unser spezieller Dank gilt allen an der Behandlung beteiligten Personen, insbesondere den Teilnehmern der interdisziplinären Schmerzkonferenz.
Interessenkonflikt
Der korrespondierende Autor gibt für sich und seine Koautoren an, dass kein Interessenkonflikt besteht.
About this article
Cite this article
Girtler, R., Kloimstein, H. & Gustorff, B. Ausgeprägte Symptomverschlechterung bei CRPS Typ II nach einmaliger Applikation eines hochprozentigen Capsaicinpflasters. Schmerz 27, 67–71 (2013). https://doi.org/10.1007/s00482-012-1268-8
Schlüsselwörter
Komplexes regionales Schmerzsyndrom

Neuropathischer Schmerz

Neglect

Capsaicin

Glukokortikoide
Keywords
Complex regional pain syndrome

Neuropathic pain

Neglect

Capsaicin

Glucocorticoids