Abstract
The working world is undergoing profound changes, and occupational accidents are always a global concern due to substantial impacts on productivity collapse and workers' safety. To address this problem, Failure Mode and Effects Analysis (FMEA) has been widely implemented to assess such risks. This, however, fails to provide reliable results because of some shortcomings of the risk priority number score of the FMEA including neglecting the weight of risk factors, having doubtful formulation, and performing poorly in distinguishing risks. This study presents a two-phase approach to identify and prioritize Health, Safety and Environment (HSE) risks to focus on critical risks instead of diverting organizational efforts to non-critical ones and overcoming the shortcomings of the traditional score. In the first phase, potential risks are identified, and after determining the value of risk factors using the FMEA technique, Fuzzy C-means (FCM) algorithm is applied to cluster these risks. Then, the weight of risk factors is calculated based on the Fuzzy Best–Worst Method (FBWM), and following this, clusters are labeled based on weighted Euclidean distance. In the second phase, a hybrid Multi-Criteria Decision-Making (MCDM) method is proposed based on the FBWM and combined compromise solution to prioritize risks belonging to the critical cluster. This is to create a distinct priority for risks and facilitate the implementation of corrective/preventive actions. This approach is applied in the automotive industry, and results are compared with other FMEA-based MCDM methods to validate findings. Eventually, a sensitivity analysis is designed to show the ability and applicability of the proposed approach.
Access options
Buy single article
Instant access to the full article PDF.
US$ 39.95
Tax calculation will be finalised during checkout.
Subscribe to journal
Immediate online access to all issues from 2019. Subscription will auto renew annually.
US$ 119
Tax calculation will be finalised during checkout.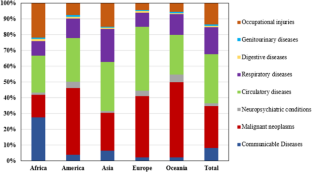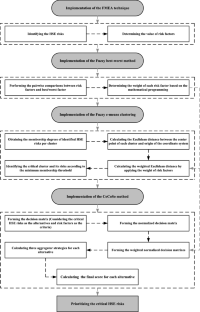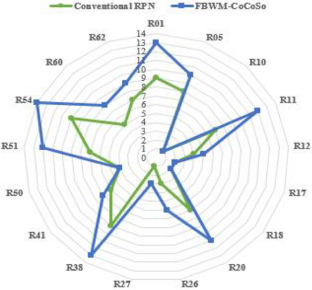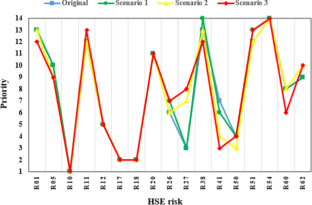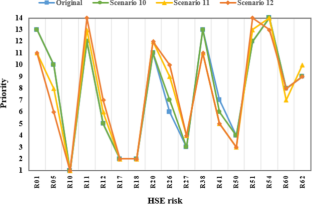 References
Adar E, İnce M, Karatop B, Bilgili MS (2017) The risk analysis by failure mode and effect analysis (FMEA) and fuzzy-FMEA of supercritical water gasification system used in the sewage sludge treatment. J Environ Chem Eng 5(1):1261–1268

Baghery M, Yousefi S, Rezaee MJ (2018) Risk measurement and prioritization of auto parts manufacturing processes based on process failure analysis, interval data envelopment analysis and grey relational analysis. J Intell Manuf 29(8):1803–1825

Bakhtavar E, Yousefi S (2019) Analysis of ground vibration risk on mine infrastructures: integrating fuzzy slack-based measure model and failure effects analysis. Int J Environ Sci Technol 16(10):6065–6076

Banan A, Nasiri A, Taheri-Garavand A (2020) Deep learning-based appearance features extraction for automated carp species identification. Aquac Eng 89:102053

Behraftar S, Hossaini SMF, Bakhtavar E (2017) MRPN technique for assessment of working risks in underground coal mines. J Geol Soc India 90(2):196–200

Bezdek JC (2013) Pattern recognition with fuzzy objective function algorithms. Springer Science & Business Media, Berlin

Bian T, Zheng H, Yin L, Deng Y (2018) Failure mode and effects analysis based on D numbers and TOPSIS. Qual Reliab Eng Int 34(4):501–515

Cardone B, Di Martino F (2020) A novel Fuzzy entropy-based method to improve the performance of the Fuzzy C-means algorithm. Electronics 9(4):554

Carpitella S, Certa A, Izquierdo J, La Fata CM (2018) A combined multi-criteria approach to support FMECA analyses: a real-world case. Reliab Eng Syst Saf 169:394–402

Celik E, Gul M (2021) Hazard identification, risk assessment and control for dam construction safety using an integrated BWM and MARCOS approach under interval type-2 fuzzy sets environment. Autom Constr 127:103699

Chanamool N, Naenna T (2016) Fuzzy FMEA application to improve decision-making process in an emergency department. Appl Soft Comput 43:441–453

Chang KH, Chang YC, Tsai IT (2013) Enhancing FMEA assessment by integrating grey relational analysis and the decision making trial and evaluation laboratory approach. Eng Fail Anal 31:211–224

Chang WL, Pang LM, Tay KM (2017) Application of self-organizing map to failure modes and effects analysis methodology. Neurocomputing 249:314–320

Dabbagh R, Yousefi S (2019) A hybrid decision-making approach based on FCM and MOORA for occupational health and safety risk analysis. J Safety Res 71:111–123

Dogan A, Birant D (2021) Machine learning and data mining in manufacturing. Exp Syst Appl 166:114060

Duan CY, Chen XQ, Shi H, Liu HC (2019) A new model for failure mode and effects analysis based on k-means clustering within hesitant linguistic environment. IEEE Trans Eng Manage. https://doi.org/10.1109/TEM.2019.2937579

Duda RO, Hart PE, Stork DG (1973) Pattern classification and scene analysis, vol 3. Wiley, New York

Faizollahzadeh Ardabili S, Najafi B, Shamshirband S, Minaei Bidgoli B, Deo RC, Chau KW (2018) Computational intelligence approach for modeling hydrogen production: a review. Eng Appl Comput Fluid Mech 12(1):438–458

Fan Y, Xu K, Wu H, Zheng Y, Tao B (2020) Spatiotemporal modeling for nonlinear distributed thermal processes based on KL decomposition, MLP and LSTM network. IEEE Access 8:25111–25121

Garcia PADA, Leal Junior IC, Oliveira MA (2013) A weight restricted DEA model for FMEA risk prioritization. Production 23(3):500–507

Ghoushchi SJ, Yousefi S, Khazaeili M (2019) An extended FMEA approach based on the Z-MOORA and fuzzy BWM for prioritization of failures. Appl Soft Comput 81:105505

Guo S, Zhao H (2017) Fuzzy best-worst multi-criteria decision-making method and its applications. Knowl-Based Syst 121:23–31

Hämäläinen P, Takala J, Kiat TB (2017) Global estimates of occupational accidents and work-related illnesses 2017. World, pp 3–4

Helvacioglu S, Ozen E (2014) Fuzzy based failure modes and effect analysis for yacht system design. Ocean Eng 79:131–141

Huang J, You JX, Liu HC, Song MS (2020) Failure mode and effect analysis improvement: a systematic literature review and future research agenda. Reliab Eng Sys.safety 199:106885

Ilangkumaran M, Shanmugam P, Sakthivel G, Visagavel K (2014) Failure mode and effect analysis using Fuzzy analytic hierarchy process. Int J Product Qual Manag 14(3):296–313

ILO (2019) Safety and health at the heart of the future of work, building on 100 years of experience. International Labor Organization

Jee TL, Tay KM, Lim CP (2015) A new two-stage fuzzy inference system-based approach to prioritize failures in failure mode and effect analysis. IEEE Trans Reliab 64(3):869–877

Karunathilake H, Bakhtavar E, Chhipi-Shrestha G, Mian HR, Hewage K, Sadiq R (2020) Decision making for risk management: a multi-criteria perspective. In: Methods in chemical process safety, Elsevier (Vol. 4, pp. 239–287)

Kutlu AC, Ekmekçioğlu M (2012) Fuzzy failure modes and effects analysis by using fuzzy TOPSIS-based fuzzy AHP. Expert Syst Appl 39(1):61–67

Liu HC (2016) FMEA using uncertainty theories and MCDM methods. In: FMEA using uncertainty theories and MCDM methods, Springer, Singapore, pp 13–27

Liu HC, You JX, You XY, Shan MM (2015) A novel approach for failure mode and effects analysis using combination weighting and fuzzy VIKOR method. Appl Soft Comput 28:579–588

Liu HC, You JX, Chen S, Chen YZ (2016) An integrated failure mode and effect analysis approach for accurate risk assessment under uncertainty. IIE Trans 48(11):1027–1042

Liu HC, Hu YP, Wang JJ, Sun M (2018) Failure mode and effects analysis using two-dimensional uncertain linguistic variables and alternative queuing method. IEEE Trans Reliab 68(2):554–565

Liu HC, Chen XQ, Duan CY, Wang YM (2019a) Failure mode and effect analysis using multi-criteria decision making methods: a systematic literature review. Comput Ind Eng 135:881–897

Liu HC, You JX, Shan MM, Su Q (2019b) Systematic failure mode and effect analysis using a hybrid multiple criteria decision-making approach. Total Qual Manag Bus Excell 30(5–6):537–564

Lo HW, Shiue W, Liou JJ, Tzeng GH (2020) A hybrid MCDM-based FMEA model for identification of critical failure modes in manufacturing. Soft Comput. https://doi.org/10.1007/s00500-020-04903-x

Moatari-Kazerouni A, Chinniah Y, Agard B (2015) A proposed occupational health and safety risk estimation tool for manufacturing systems. Int J Prod Res 53(15):4459–4475

Onari MA, Yousefi S, Rabieepour M, Alizadeh A, Rezaee MJ (2021) A medical decision support system for predicting the severity level of COVID-19. Complex Intell Syst. https://doi.org/10.1007/s40747-021-00312-1

Pourreza P, Saberi M, Azadeh A, Chang E, Hussain O (2018) Health, safety, environment and ergonomic improvement in energy sector using an integrated Fuzzy cognitive map–Bayesian network model. Int J Fuzzy Syst 20(4):1346–1356

Rastayesh S, Bahrebar S, Bahman AS, Sørensen JD, Blaabjerg F (2019) Lifetime estimation and failure risk analysis in a power stage used in wind-fuel cell hybrid energy systems. Electronics 8(12):1412

Renjith VR, Kumar PH, Madhavan D (2018) Fuzzy FMECA (failure mode effect and criticality analysis) of LNG storage facility. J Loss Prev Process Ind 56:537–547

Rezaee MJ, Salimi A, Yousefi S (2017a) Identifying and managing failures in stone processing industry using cost-based FMEA. Int J Adv Manuf Techno 88(9–12):3329–3342

Rezaee MJ, Yousefi S, Babaei M (2017b) Multi-stage cognitive map for failures assessment of production processes: An extension in structure and algorithm. Neurocomputing 232:69–82

Rezaee MJ, Jozmaleki M, Valipour M (2018a) Integrating dynamic fuzzy C-means, data envelopment analysis and artificial neural network to online prediction performance of companies in stock exchange. Physica A Stat Mech Appl 489:78–93

Rezaee MJ, Yousefi S, Valipour M, Dehdar MM (2018b) Risk analysis of sequential processes in food industry integrating multi-stage fuzzy cognitive map and process failure mode and effects analysis. Comput Ind Eng 123:325–337

Rezaee MJ, Yousefi S, Eshkevari M, Valipour M, Saberi M (2020) Risk analysis of health, safety and environment in chemical industry integrating linguistic FMEA, fuzzy inference system and fuzzy DEA. Stoch Env Res Risk Assess 34(1):201–218

Rezaee MJ, Eshkevari M, Saberi M, Hussain O (2021) GBK-means clustering algorithm: an improvement to the K-means algorithm based on the bargaining game. Knowl Based Syst 213:106672

Rezaei J (2015) Best-worst multi-criteria decision-making method. Omega 53:49–57

Safari H, Faraji Z, Majidian S (2016) Identifying and evaluating enterprise architecture risks using FMEA and fuzzy VIKOR. J Intell Manuf 27(2):475–486

Sakthivel G, Saravanakumar D, Muthuramalingam T (2018) Application of failure mode and effect analysis in manufacturing industry-an integrated approach with FAHP-fuzzy TOPSIS and FAHP-fuzzy VIKOR. Int J Product Qual Manag 24(3):398–423

Shamshirband S, Rabczuk T, Chau KW (2019) A survey of deep learning techniques: application in wind and solar energy resources. IEEE Access 7:164650–164666

Smith PM, Saunders R, Lifshen M, Black O, Lay M, Breslin FC, LaMontagne AD, Tompa E (2015) The development of a conceptual model and self-reported measure of occupational health and safety vulnerability. Accid Anal Prevent 82:234–243

Soleimani H, Fattahi Ferdos T (2017) Analyzing and prioritization of HSE performance evaluation measures utilizing Fuzzy ANP (Case studies: Iran Khodro and Tabriz Petrochemical). J Ind Eng Manag Stud 4(1):13–33

Taormina R, Chau KW (2015) ANN-based interval forecasting of streamflow discharges using the LUBE method and MOFIPS. Eng Appl Artif Intell 45:429–440

Tay KM, Jong CH, Lim CP (2015) A clustering-based failure mode and effect analysis model and its application to the edible bird nest industry. Neural Comput Appl 26(3):551–560

Tian ZP, Wang JQ, Zhang HY (2018) An integrated approach for failure mode and effects analysis based on fuzzy best-worst, relative entropy, and VIKOR methods. Appl Soft Comput 72:636–646

Tooranloo HS, sadat Ayatollah A (2016) A model for failure mode and effects analysis based on intuitionistic fuzzy approach. Appl Soft Comput 49:238–247

Ulutaş A, Karakuş CB, Topal A (2020) Location selection for logistics center with fuzzy SWARA and CoCoSo methods. J Intell Fuzzy Syst (preprint). https://doi.org/10.3233/JIFS-191400

Wang Z, Gao JM, Wang RX, Chen K, Gao ZY, Zheng W (2017) Failure mode and effects analysis by using the house of reliability-based rough VIKOR approach. IEEE Trans Reliab 67(1):230–248

Wang C, Tan XP, Tor SB, Lim CS (2020) Machine learning in additive manufacturing: state-of-the-art and perspectives. Addit Manuf 36:101538

Wu CL, Chau KW (2013) Prediction of rainfall time series using modular soft computingmethods. Eng Appl Artif Intell 26(3):997–1007

Yazdani M, Zarate P, Zavadskas EK, Turskis Z (2019) A Combined Compromise Solution (CoCoSo) method for multi-criteria decision-making problems. Manag Decis 57(9):2501–2519

Yazdi M (2019) Improving failure mode and effect analysis (FMEA) with consideration of uncertainty handling as an interactive approach. Int J Interact Des Manuf (IJIDeM) 13(2):441–458

Yousefi S, Alizadeh A, Hayati J, Baghery M (2018) HSE risk prioritization using robust DEA-FMEA approach with undesirable outputs: a study of automotive parts industry in Iran. Saf Sci 102:144–158

Yousefi S, Jahangoshai Rezaee M, Moradi A (2020) Causal effect analysis of logistics processes risks in manufacturing industries using sequential multi-stage fuzzy cognitive map: a case study. Int J Comput Integr Manuf 33(10–11):1055–1075

Yucesan M, Gul M (2021) Failure modes and effects analysis based on neutrosophic analytic hierarchy process: method and application. Soft Comput. https://doi.org/10.1007/s00500-021-05840-z

Yucesan M, Gul M, Celik E (2021) A holistic FMEA approach by fuzzy-based Bayesian network and best–worst method. Complex Intell Syst. https://doi.org/10.1007/s40747-021-00279-z

Zeraatpisheh M, Ayoubi S, Brungard CW, Finke P (2019) Disaggregating and updating a legacy soil map using DSMART, fuzzy c-means and k-means clustering algorithms in Central Iran. Geoderma 340:249–258

Zhang H, Dong Y, Palomares-Carrascosa I, Zhou H (2018) Failure mode and effect analysis in a linguistic context: a consensus-based multiattribute group decision-making approach. IEEE Trans Reliab 68(2):566–582
Ethics declarations
Conflict of interests
The authors declare that they have no known competing financial interests or personal relationships that could have appeared to influence the work reported in this paper.
Additional information
Publisher's Note
Springer Nature remains neutral with regard to jurisdictional claims in published maps and institutional affiliations.
About this article
Cite this article
Valipour, M., Yousefi, S., Jahangoshai Rezaee, M. et al. A clustering-based approach for prioritizing health, safety and environment risks integrating fuzzy C-means and hybrid decision-making methods. Stoch Environ Res Risk Assess (2021). https://doi.org/10.1007/s00477-021-02045-6
Keywords
HSE risk prioritization

Failure mode and effect analysis

Fuzzy C-means

Fuzzy best–worst method

Combined compromise solution

Automotive industry