Abstract
Horse chestnut (Aesculus hyppocastanum L., Hyppocastanacea) is a relict species with a slow and complex reproductive cycle considered to have horticultural and medical importance. The cycle maybe circumvented via in vitro androgenesis. Androgenesis of horse chestnut was induced in microspores and anther culture on MS media. Some of the horse chestnut androgenic embryos were albinos. Addition of abscisic acid in media (in concentrations of 0.01, 0.1, 0.5, 1, 2, 5, 10, and 20 mg l−1) with horse chestnut androgenic embryos has circumvented the reproduction cycle barriers. The best results were achieved on medium with the lowest abscisic acid concentration (0.01 mg l−1) in microspore culture. The microspore culture proved to be a better model system for embryo production and albino embryo reduction than anther culture. Flow cytometry analysis after maturation treatments induced by ABA showed that 88 % of green embryos originating from microspore culture were haploid. However, 50 % of green embryos from anther culture were haploid. The remaining analyzed androgenic embryos, from both types of cultures were diploid.
Access options
Buy single article
Instant access to the full article PDF.
US$ 39.95
Tax calculation will be finalised during checkout.
Subscribe to journal
Immediate online access to all issues from 2019. Subscription will auto renew annually.
US$ 119
Tax calculation will be finalised during checkout.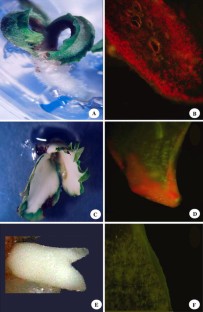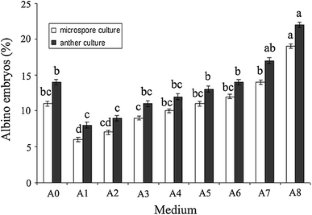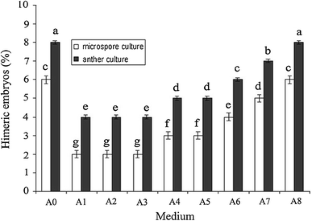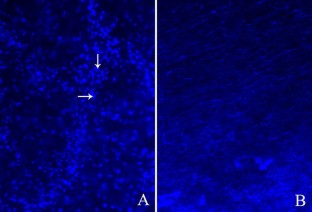 References
Assani A, Bakry F, Kerbellec F, Haicour R, Wenzel G, Foroughi-Wehr B (2003) Production of haploids from anther culture of banana [Musa balbisiana (BB)]. Plant Cell Rep 21:511–516

Bergmann L (1960) Growth and division of single cell of higher plants in vitro. J Genet Physiol 43:841–851

Bombardelli E, Morazzoni P, Griffini A (1996) Aesculus hippocastanum L. Fitoterapia 67:483–511

Caldas ED, Machado LL (2004) Cadmium, mercury and lead in medicinal herbs in Brazil. Food Chem Toxicol 42:599–603

Ćalić D, Zdravković-Korać S, Jevremović S, Guć-Šćekić M, Radojević LJ (2003) Efficient haploid induction in microspore suspension culture of Aesculus hippocastanum and karyotype analysis. Biol Plantarum 47:289–292

Ćalić D, Zdravković-Korać S, Radojević LJ (2005) Plant regeneration in anther culture of yellow buck (Aesculus flava Marshall.). In: Proc Final Conference COST 843 and COST 851 Joint Meeting. Stara Lesna, Slovakia, pp 183–185

Ćalić-Dragosavac D, Zdravković-Korać S, Bohanec B, Radojević LJ, Vinterhalter B, Stevović S, Cingel A, Savić J (2010a) Effect of activated charcoal, abscisic acid and polyethylene glycol on maturation, germination and conversion of Aesculus hippocastanum androgenic embryos. Afr J Biotechnol 9:3786–3793

Ćalić-Dragosavac D, Zdravković-Korać S, Šavikin-Fodulović K, Radojević Lj, Vinterhalter B (2010b) Determination of aescin content in androgenic embryos and hairy root culture of Aesculus hippocastanum (Hippocastanaceae). Pharm Biol 48:563–567

Ćalić-Dragosavac, Stevović S, Zdravković-Korać S (2010c) Impact of genotype, age of tree and environmental temperature on androgenesis induction of Aesculus hyppocastanum L. Afr J Biotechnol 9:4042–4049

Capuana M, Debergh PC (1997) Improvement of the maturation and germination of horse chestnut somatic embryos. Plant Cell Tiss Org Cult 48:23–29

Caredda S, Devaux P, Sangwan RS, Clement C (1999) Differential development of plastids during microspore embryogenesis in barley. Protoplasma 208:248–256

Chaney WR (1991) Horse chestnut: Aesculus hippocastanum. Arbor Age 15:31–32

Clément C, Sangwan RS, Sangwan BS (2005) Microspore embryo induction and development in higher plants: cytological and ultrastructural aspects. In: Nagata T, Lörz H, Idholm JMW (eds) Biotechnology in agriculture and forestry. Springer, Berlin, pp 53–72

de Laat AM, Blaas J (1984) Flow-cytometric characterization and sorting of plant chromosomes. Theor Appl Genet 67:463–467

Deschka G, Dimic N (1986) Cameraria ohridella sp. n. (Lep., Lithocolletidae) from Macedonia, Yugoslavia. Acta Entomol Jugoslavica 22:11–23

Ferrante A, Vernieri P, Serra G, Tognoni F (2004) Changes in abscisic acid during leaf yellowing of cut stock flowers. Plant Growth Regul 43:127–134

Gastaldo P, Caviglia AM, Profumo P (1994) Aesculus hippocastanum (horse chestnut): in vitro culture and production of aescin. In: Bajaj YPS (ed) Biotechnology of medicinal and aromatic plants. Springer, Berlin, pp 1–12

Gilbert M, Guichard S, Freise J, Grégorie JC, Heitland W, Straw NC, Tilbury C, Augustin S (2005) Forecasting Cameraria ohridella invasion dynamics in recently invaded countries: from validation to prediction. J Appl Ecol 42:805–813

Harada T, Sato T, Asaka D, Matsukawa I (1991) Large-scale deletions of rice plastid DNA in anther culture. Theor Appl Genet 81:157–161

Husain MK, Anis M, Shahyad A (2010) Somatic embryogenesis and plant regeneration in Pterocarpus marsupium Roxb. Trees 24:781–787

Jacquard C, Nolin F, Hécart C, Grauda D, Rashal I, Dhondt-Cordelier S, Sangwan RS, Devaux P, Mazeyrat-Gourbeyre F, Clément C (2009) Microspore embryogenesis and programmed cell death in barley: effects of copper on albinism in recalcitrant cultivars. Plant Cell Rep 28:1329–1339

Kravtsov A, Zubo YO, Yamburenko MV, Kulaeva ON, Kusnetsov VV (2011) Cytokinin and abscisic acid control plastid gene transcription during barley seedling de-etiolation. Plant Growth Regul 64:173–183

Liu W, Zheng MY, Konzak CF (2002) Improving green plant production via isolated microspore culture in bread wheat (Triticum aestivum L.). Plant Cell Rep 20:821–824

Marinković N, Radojević LJ (1992) The influence of bud length, age of the tree and culture media on androgenesis induction in Aesculus carnea Hayne anther culture. Plant Cell Tiss Org Cult 31:51–59

Masaki H, Sakaki S, Atsumi T, Sakurai H (1995) Active-oxygen scavenging activity of plant extracts. Biol Pharm Bull 18:162–166

Matsuda H, Li Y, Murakami T, Ninimiya K, Araki N, Yoshikawa M, Yamahara I (1997) Effects of aescins Ia, Ib, IIa, IIb from horse chestnut, the seeds of Aesculus hippocastanum on acute inflammation in animals. Biol Pharm Bull 20:1092–1095

Mumtaz S, Naqvi SSM, Shereen A, Khan MA (1997) Salinity stress and the senescence process wheat in (Triticum aestivum L.). Pakistan J Bot 29:299–303

Muňoz-Amatriaín M, Castillo AM, Chen XW, Cistué L, Vallés MP (2008) Identification and validation of QTLs for green plant percentage in barley (Hordeum vulgare L.) anther culture. Mol Breeding 22:119–129

Murashige T, Skoog F (1962) A revised medium for rapid growth and bioassays with tobacco tissue cultures. Physiol Plantarum 15:473–497

Oleszczuk S, Sowa S, Zimny J (2004) Direct embryogenesis and green plant regeneration from isolated microspores of hexaploid triticale (x Triticosecale Wittmack) cv. Bogo. Plant Cell Rep 22:885–893

Pedroso MC, Pais S (1993) Regeneration from anthers of adult Camellia japonica L. In Vitro Cell Dev Biol 29:155–159

Profumo P, Caviglia AM, Gastaldo P, Dameri RM (1991) Aescin content in embryogenic callus and in embryoids from leaf explants of Aesculus hippocastanum. Planta Med 57:50–52

Radojević LJ (1988) Plant regeneration of Aesculus hippocastanum L. (horse chestnut) through somatic embryogenesis. J Plant Physiol 132:322–326

Radojević LJ (1995) Somatic embryogenesis in horse chestnut (Aesculus hippocastanum L.). In: Jain S, Gupta P, Newton R (eds) Somatic embryogenesis in woody plants. Kluwer Publishers, The Netherlands, pp 409–444

Radojević LJ, Trajković D (1983) A study of albinism in the androgenic embryos of Aesculus hippocastanum L. Period Biologorum 85:172–174

Radojević LJ, Marinković N, Jevremović S, Ćalić D (1998) Plant regeneration from uninuclear microspore suspension cultures of Aesculus hippocastanum L. In: Altman A, Ziv M, Izhar S (eds) Plant biotechnology and in vitro biology in the 21st Century. Kluwer Publishers, The Netherlands, pp 201–204

Robichaud R, Lessard V, Merkle SA (2004) Treatments affecting maturation and germination of American chestnut somatic embryos. J Plant Physiol 161:957–969

Salajová T, Jásik J, Kormuták A, Salaj J, Hakman I (1996) Embryogenic culture initiation and somatic embryo development in hybrid firs (Abies alba × Abies cephalonica, and Abies alba × Abies numidica). Plant Cell Rep 15:527–530

Shi X, Dai X, Liu G, Bao M (2009) Enhancement of somatic embryogenesis in camphor tree (Cinnamomum camphora L.): osmotic stress and other factors affecting somatic embryo formation on hormone-free medium. Trees 23:1033–1042

Stasolla C, Yeung EC (2003) Recent advances in conifer somatic embryogenesis: improving somatic embryo quality. Plant Cell Tiss Org Cult 74:15–35

Tomiczek C, Krehan H (1998) The horse-chestnut leafmining moth (Cameraria ohridella): a new pest in Central Europe. J Arboric 24:144–148

Troch V, Werbrouck S, Geelen D, Van Labeke MC (2009) Optimization of horse chestnut (Aesculus hippocastanum L.) somatic embryo conversion. Plant Cell Tiss Org Cult 98:115–123

Velagić-Habul E, Lazarev V, Custović H (1991) Evaluation of emission of SO2 and occurrence of pathogenic fungi of forest tree species. Plant Prot 42:153–164

Wilkinson JA, Brown AMG (1999) Horse chestnut—Aesculus hippocastanum: potential applications in cosmetic skin-care products. Int J Cosmetic Sci 21:437–447

Yang X, Zhao J, Cui Y, Liu X, Ma C, Hattori M, Zhaung L (1999) Anti HIV-1 protease triterpenoid saponins from the seeds of Aesculus chinensis. J Nat Prod 62:1510–1513

Zhang X, Wu Q, Li X, Zheng S, Wang S, Guo L, Zhang L, Custers JBM (2011) Haploid plant production in Zantedeschia aethiopica 'Hong Gan' using anther culture. Sci Hort 129:335–342
Acknowledgments
This work was supported by the Ministry of Education and Science of Serbia, grant N0. 173015.
Additional information
Communicated by D. Treutter.
About this article
Cite this article
Ćalić, D., Bohanec, B., Devrnja, N. et al. Impact of abscisic acid in overcoming the problem of albinism in horse chestnut androgenic embryos. Trees 27, 755–762 (2013). https://doi.org/10.1007/s00468-012-0830-4
Received:

Revised:

Accepted:

Published:

Issue Date:
Keywords
ABA

Aesculus hyppocastanum

Albinism

Anther culture

Microspore culture