Abstract
The pediatric small vessel vasculitides reviewed in this article are Henoch–Schönlein purpura (HSP) and the anti-neutrophil cytoplasmic antibody-associated vasculitides (AAV). The new classification criteria for HSP and Wegener's granulomatosis are now validated and will facilitate the conduct of future epidemiological studies and clinical trials. The clinical manifestations of small vessel vasculitis in children are described, and current therapies discussed. There is a lack of good clinical trial data on which to base therapy for HSP. Similarly, data based on randomized controlled trials (RCTs) for pediatric AAV are lacking, although children with AAV are for the first time now included in a RCT of mycophenolate mofetil versus cyclophosphamide. Significant challenges remain in the field of pediatric small vessel vasculitis, including the development of validated disease outcome measures and biomarkers to be used in clinical trials. Lastly, long-term outcome data are lacking in survivors of pediatric small vessel vasculitis.
Access options
Buy single article
Instant access to the full article PDF.
USD 39.95
Price excludes VAT (USA)
Tax calculation will be finalised during checkout.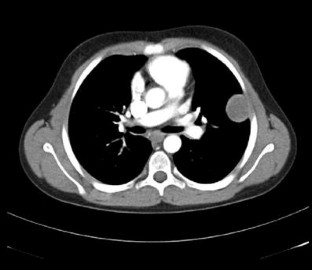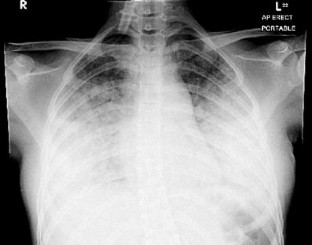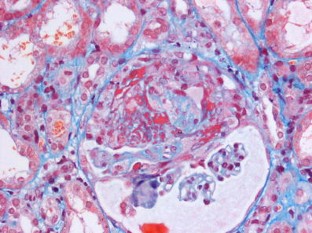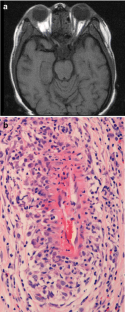 References
Jennette JC, Falk RJ, Andrassy K, Bacon PA, Churg J, Gross WL, Hagen EC, Hoffman GS, Hunder GG, Kallenberg CG (1994) Nomenclature of systemic vasculitides. Proposal of an international consensus conference. Arthritis Rheum 37:187–192

Gardner-Medwin JM, Dolezalova P, Cummins C, Southwood TR (2002) Incidence of Henoch-Schönlein purpura, Kawasaki disease, and rare vasculitides in children of different ethnic origins. Lancet 360:1197–1202

Ozen S, Ruperto N, Dillon MJ, Bagga A, Barron K, Davin JC, Kawasaki T, Lindsley C, Petty RE, Prieur AM, Ravelli A, Woo P (2006) EULAR/PReS endorsed consensus criteria for the classification of childhood vasculitides. Ann Rheum Dis 65:936–941

Ozen S, Pistorio A, Iusan M, Bakkaloglu A, Herlin T, Brik R, Uziel S, Stabile A, Cantarini L, Norambuena X, Berkun Y, Olivieri AN, Djeddi D, Nuno L, Chasnyk V, Pruunsild C, Pagava K, Pederzoli S, Martini A, Ruperto N, Paediatric Rheumatology International Trials Organisation (PRINTO) (2009) The EULAR/ PRINTO/PRES criteria for Henoch-Schönlein purpura. Ann Rheum Dis 68[Suppl 3]:712

Gedalia A (2004) Henoch-Schönlein purpura. Curr Rheumatol Rep 6:195–202

Dolezalova P, Telekesova P, Nemcova D, Hoza J (2004) Incidence of vasculitis in children in the Czech Republic: 2-year prospective epidemiology survey. J Rheumatol 31:2295–2299

Aalberse J, Dolman K, Ramnath G, Pereira RR, Davin JC (2007) Henoch Schönlein purpura in children: an epidemiological study among Dutch paediatricians on incidence and diagnostic criteria. Ann Rheum Dis 66:1648–1650

Yang YH, Hung CF, Hsu CR, Wang LC, Chuang YH, Lin YT, Chiang BL (2005) A nationwide survey on epidemiological characteristics of childhood Henoch-Schönlein purpura in Taiwan. Rheumatology (Oxford) 44:618–622

Brogan PA (2007) What's new in the aetiopathogenesis of vasculitis? Pediatr Nephrol 22:1083–1094

Amoli MM, Thomson W, Hajeer AH, Calvino MC, Garcia-Porrua C, Ollier WE, Gonzalez-Gay MA (2002) Interleukin 1 receptor antagonist gene polymorphism is associated with severe renal involvement and renal sequelae in Henoch-Schönlein purpura. J Rheumatol 29:1404–1407

Gershoni-Baruch R, Broza Y, Brik R (2003) Prevalence and significance of mutations in the familial Mediterranean fever gene in Henoch-Schönlein purpura. J Pediatr 143:658–661

Cheung KM, Mok F, Lam P, Chan KH (2001) Pancreatitis associated with Henoch-Schönlein purpura. J Paediatr Child Health 37:311–313

Siomou E, Serbis A, Salakos C, Papadopoulou F, Stefanidis CJ, Siamopoulou A (2008) Masked severe stenosing ureteritis: a rare complication of Henoch-Schönlein purpura. Pediatr Nephrol 23:821–825

Webb NJA, Brogan PA, Baildam EM (2003) Renal manifestations of systemic disorders. In: Webb N, Postlethwaite R (eds) Clinical paediatric nephrology. Oxford University Press, Oxford, pp 381–403

Koskimies O, Rapola J, Savilahti E, Vilska J (1974) Renal involvement in Henoch Schönlein purpura. Acta Pediatr Scand 63:357–363

Stewart M, Savage JM, Bell B, McCord B (1988) Long term renal prognosis of Henoch-Schönlein purpura in an unselected childhood population. Eur J Pediatr 147:113–115

Lin JJ, Stewart CL, Kaskel FJ, Fine RN (1993) IgG and IgA classes of anti-neutrophil cytoplasmic autoantibodies in a 13-year-old girl with recurrent Henoch-Schönlein purpura. Pediatr Nephrol 7:143–146

Lau KK, Wyatt RJ, Moldoveanu Z, Tomana M, Julian BA, Hogg RJ, Lee JY, Huang WQ, Mestecky J, Novak J (2007) Serum levels of galactose-deficient IgA in children with IgA nephropathy and Henoch-Schönlein purpura. Pediatr Nephrol 22:2067–2072

Shin JI, Kim JH, Lee JS (2008) The diagnostic value of IgA deposition in Henoch-Schönlein purpura. Pediatr Dermatol 25:140–141

Gunasekaran TS, Berman J, Gonzalez M (2000) Duodenojejunitis: is it idiopathic or is it Henoch-Schönlein purpura without the purpura? J Pediatr Gastroenterol Nutr 30:22–28

Kamitsuji H, Tani K, Yasui M, Taniguchi A, Taira K, Tsukada S, Iida Y, Kanki H, Fukui H (1987) Activity of blood coagulation factor XIII as a prognostic indicator in patients with Henoch-Schönlein purpura. Efficacy of factor XIII substitution. Eur J Pediatr 146:519–523

Kawasaki K, Komura H, Nakahara Y, Shiraishi M, Higashida M, Ouchi K (2006) Factor XIII in Henoch-Schönlein purpura with isolated gastrointestinal symptoms. Pediatr Int 48:413–415

Rees L, Webb NJA, Brogan PA (2007) Vasculitis. In: Rees L, Webb NJA, Brogan PA (eds) Paediatric nephrology (Oxford Handbook). Oxford University Press, Oxford, pp 310–313

Carlson JA, Chen KR (2006) Cutaneous vasculitis update: small vessel neutrophilic vasculitis syndromes. Am J Dermatopathol 28:486–506

Flatau E, Kohn D, Schiller D, Lurie M, Levy E (1982) Schönlein-Henoch syndrome in patients with familial Mediterranean fever. Arthritis Rheum 25:42–47

Ozdogan H, Arisoy N, Kasapcapur O, Sever L, Caliskan S, Tuzuner N, Mat C, Yazici H (1997) Vasculitis in familial Mediterranean fever. J Rheumatol 24:323–327

Zaffanello M, Fanos V (2009) Treatment-based literature of Henoch-Schönlein purpura nephritis in childhood. Pediatr Nephrol 24:1901–1911

Huber AM, King J, McLaine P, Klassen T, Pothos M (2004) A randomized, placebo-controlled trial of prednisone in early Henoch-Schönlein purpura [ISRCTN85109383]. BMC Med 2:7

Ronkainen J, Koskimies O, Ala-Houhala M, Antikainen M, Merenmies J, Rajantie J, Ormala T, Turtinen J, Nuutinen M (2006) Early prednisone therapy in Henoch-Schönlein purpura: a randomized, double-blind, placebo-controlled trial. J Pediatr 149:241–247

Chartapisak W, Opastiraku S, Willis NS, Craig JC, Hodson EM (2009) Prevention and treatment of renal disease in Henoch-Schönlein purpura: a systematic review. Arch Dis Child 94:132–137

Tarshish P, Bernstein J, Edelmann CM Jr (2004) Henoch-Schönlein purpura nephritis: course of disease and efficacy of cyclophosphamide. Pediatr Nephrol 19:51–56

Shenoy M, Ognjanovic MV, Coulthard MG (2007) Treating severe Henoch-Schönlein and IgA nephritis with plasmapheresis alone. Pediatr Nephrol 22:1167–1171

Niaudet P, Habib R (1998) Methylprednisolone pulse therapy in the treatment of severe forms of Schönlein-Henoch purpura nephritis. Pediatr Nephrol 12:238–243

Goldstein AR, White RH, Akuse R, Chantler C (1992) Long-term follow-up of childhood Henoch-Schönlein nephritis. Lancet 339:280–282

Narchi H (2005) Risk of long term renal impairment and duration of follow up recommended for Henoch-Schönlein purpura with normal or minimal urinary findings: a systematic review. Arch Dis Child 90:916–920

Ronkainen J, Nuutinen M, Koskimies O (2002) The adult kidney 24 years after childhood Henoch-Schönlein purpura: a retrospective cohort study. Lancet 360:666–670

Algoet C, Proesmans W (2003) Renal biopsy 2–9 years after Henoch Schönlein purpura. Pediat Nephrol 18:471–473

Meulders Q, Pirson Y, Cosyns JP, Squifflet JP, van Ypersele DS (1994) Course of Henoch-Schönlein nephritis after renal transplantation. Report on ten patients and review of the literature. Transplantation 58:1179–1186

Hasegawa A, Kawamura T, Ito H, Hasegawa O, Ogawa O, Honda M, Ohara T, Hajikano H (1989) Fate of renal grafts with recurrent Henoch-Schönlein purpura nephritis in children. Transplant Proc 21:2130–2133

Radice A, Sinico RA (2005) Antineutrophil cytoplasmic antibodies (ANCA). Autoimmunity 38:93–103

Zwerina J, Eger G, Englbrecht M, Manger B, Schett G (2008) Churg-Strauss syndrome in childhood: a systematic literature review and clinical comparison with adult patients. Semin Arthritis Rheum. doi:10.1016/j.semarthrit.2008.05.004

Harper L, Savage CO (2000) Pathogenesis of ANCA-associated systemic vasculitis. J Pathol 190:349–359

Dillon M, Eleftheriou D, Brogan P (2009) Medium-size vessel vasculitis. Pediatr Nephrol. doi:10.1007/s00467-009-1336-1

Jardim HM, Leake J, Risdon RA, Barratt TM, Dillon MJ (1992) Crescentic glomerulonephritis in children. Pediatr Nephrol 6:231–235

Lindsley CB (2001) Granulomatous vasculitis, giant cell arteritis, and sarcoidosis. In: Cassidy JT, Petty RE (eds) Textbook of pediatric rheumatology. WB Saunders, Philadelphia, pp 604–627

Belostotsky VM, Shah V, Dillon MJ (2002) Clinical features in 17 paediatric patients with Wegener granulomatosis. Pediatr Nephrol 17:754–761

Akikusa JD, Schneider R, Harvey EA, Hebert D, Thorner PS, Laxer RM, Silverman ED (2007) Clinical features and outcome of pediatric Wegener's granulomatosis. Arthritis Rheum 57:837–844

Xiao H, Heeringa P, Hu P, Liu Z, Zhao M, Aratani Y, Maeda N, Falk RJ, Jennette JC (2002) Antineutrophil cytoplasmic autoantibodies specific for myeloperoxidase cause glomerulonephritis and vasculitis in mice. J Clin Invest 10:955–963

Bansal PJ, Tobin MC (2004) Neonatal microscopic polyangiitis secondary to transfer of maternal myeloperoxidase-antineutrophil cytoplasmic antibody resulting in neonatal pulmonary hemorrhage and renal involvement. Ann Allergy Asthma Immunol 93:398–401

Schlieben DJ, Korbet SM, Kimura RE, Schwartz MM, Lewis EJ (2005) Pulmonary-renal syndrome in a newborn with placental transmission of ANCAs. Am J Kidney Dis 45:758–761

Finkielman JD, Merkel PA, Schroeder D, Hoffman GS, Spiera R, St Clair EW, Davis JC Jr, McCune WJ, Lears AK, Ytterberg SR, Hummel AM, Viss MA, Peikert T, Stone JH, Specks U, WGET Research Group (2007) Antiproteinase 3 antineutrophil cytoplasmic antibodies and disease activity in Wegener granulomatosis. Ann Intern Med 147:611–619

Jayne D (2009) Review article: Progress of treatment in ANCA-associated vasculitis. Nephrology 14:42–48

Brogan PA, Dillon MJ (2000) The use of immunosuppressive and cytotoxic drugs in non-malignant disease. Arch Dis Child 83:259–264

Wright E, Dillon MJ, Tullus K (2007) Childhood vasculitis and plasma exchange. Eur J Pediatr 166:145–151

de Groot K, Adu D, Savage CO (2001) The value of pulse cyclophosphamide in ANCA-associated vasculitis: meta-analysis and critical review. Nephrol Dial Transplant 16:2018–2027

Dillon MJ (2006) Vasculitis treatment-new therapeutic approaches. Eur J Pediatr 165:351–357

Jayne D, Rasmussen N, Andrassy K, Bacon P, Tervaert JW, Dadoniene J, Ekstrand A, Gaskin G, Gregorini G, de Groot K, Gross W, Hagen EC, Mirapeix E, Pettersson E, Siegert C, Sinico A, Tesar V, Westman K, Pusey C, European Vasculitis Study Group (2003) A randomized trial of maintenance therapy for vasculitis associated with antineutrophil cytoplasmic autoantibodies. N Engl J Med 349:36–44

Stassen PM, Derks RP, Kallenberg CG, Stegeman CA (2008) Venous thromboembolism in ANCA-associated vasculitis-incidence and risk factors. Rheumatology (Oxford) 47:530–534

de Groot K, Rasmussen N, Bacon PA, Tervaert JW, Feighery C, Gregorini G, Gross WL, Luqmani R, Jayne DR (2005) Randomized trial of cyclophosphamide versus methotrexate for induction of remission in early systemic antineutrophil cytoplasmic antibody-associated vasculitis. Arthritis Rheum 52:2461–2469

Stegeman CA, Tervaert JW, de Jong PE, Kallenberg CG (1996) Trimethoprim-sulfamethoxazole (co-trimoxazole) for the prevention of relapses of Wegener's granulomatosis. Dutch Co-Trimoxazole Wegener Study Group. N Engl J Med 335:16–20

Beimler JH, Andrassy K (2004) Cyclophosphamide treatment in systemic necrotizing vasculitis and lupus nephritis. How long? How much? Pediatr Nephrol 19:949–955

Joy MS, Hogan SL, Jennette JC, Falk RJ, Nachman PH (2005) A pilot study using mycophenolate mofetil in relapsing or resistant ANCA small vessel vasculitis. Nephrol Dial Transplant 20:2725–2732

Smith KG, Jones RB, Burns SM, Jayne DR (2006) Long-term comparison of rituximab treatment for refractory systemic lupus erythematosus and vasculitis: Remission, relapse, and re-treatment. Arthritis Rheum 54:2970–2982

Eleftheriou D, Melo M, Marks SD, Tullus K, Sills J, Cleary G, Dolezalova P, Ozen S, Pilkington C, Woo P, Klein N, Dillon MJ, Brogan PA (2009) Biologic therapy in primary systemic vasculitis of the young. Rheumatology (Oxford) 48:978–986

Hoffman GS, Thomas-Golbanov CK, Chan J, Akst LM, Eliachar I (2003) Treatment of subglottic stenosis, due to Wegener's granulomatosis, with intralesional corticosteroids and dilation. J Rheumatol 30:1017–1021

White JB, Shah RK (2009) Wegener's granulomatosis of the pediatric airway: a case demonstrating a conservative management approach. Am J Otolaryngol 30:212–215

Walton EW (1958) Giant-cell granuloma of the respiratory tract (Wegener's granulomatosis). Br Med J 2:265–270

Ozen S, Anton J, Arisoy N, Bakkaloglu A, Besbas N, Brogan P, Garcia-Consuegra J, Dolezalova P, Dressler F, Duzova A, Ferriani VP, Hilário MO, Ibáñez-Rubio M, Kasapcopur O, Kuis W, Lehman TJ, Nemcova D, Nielsen S, Oliveira SK, Schikler K, Sztajnbok F, Terreri MT, Zulian F, Woo P (2004) Juvenile polyarteritis: results of a multicenter survey of 110 children. J Pediatr 145:517–522

Hattori M, Kurayama H, Koitabashi Y (2001) Antineutrophil cytoplasmic autoantibody-associated glomerulonephritis in children. J Am Soc Nephrol 12:1493–1500

Peco-Antic A, Bonaci-Nikolic B, Basta-Jovanovic G, Kostic M, Markovic-Lipkovski J, Nikolic M, Spasojevic B (2006) Childhood microscopic polyangiitis associated with MPO-ANCA. Pediatr Nephrol 21:46–53
Questions:
Questions:
(answers appear at the end of the list of questions)
1.

Regarding HSP, which of the following statements is TRUE?
a.

HSP never recurs in renal allografts.

b.

IgA is always found on immunostaining of biopsies of lesional tissue.

c.

HSP rarely occurs after infections.

d.

IgA may be elevated in sera.
2.

Regarding Wegener's granulomatosis in children, which of the following is TRUE?
a.

The diagnosis can be excluded in children if ANCA are negative.

b.

Serum ANCA levels correlate well with disease activity.

c.

Despite lack of RCT evidence, there is still a role for plasma exchange in those with severe disease.

d.

New therapies such as rituximab have replaced standard toxic therapies such as cyclophosphamide.
3.

Regarding ANCA associated vasculitides, which of the following is TRUE?
a.

Plasma exchange has proven efficacy for the treatment of WG in adults.

b.

CSS in children only occurs as a result of therapy with leukotriene inhibitors.

c.

The majority of children with CSS are ANCA positive.

d.

Etanercept has proven efficacy for the treatment of WG in adults.
4.

Regarding ANCA associated vasculitides, which of the following statements is FALSE?
a.

Wegener's granulomatosis never affects the aorta.

b.

Intravenous cyclophosphamide is preferable to oral cyclophosphamide because it has a lower toxicity profile.

c.

Intravenous cyclophosphamide can be given to patients with MESNA hypersensitivity.

d.

Septrin (co-trimoxazole) may reduce relapses for patients with WG and respiratory tract involvement.
5.

Regarding the following clinical trials of small vessel vasculitis, which of the following statements is TRUE?
a.

Trials of novel therapies for small vessel vasculitis should always be conducted in adults before children.

b.

Lack of good RCT data precludes the use of rituximab in the treatment of pediatric AAV.

c.

RCT data suggest that early use of corticosteroids helps prevent the onset of HSP nephritis.

d.

The Birmingham vasculitis activity score can be helpfully used in RCTs of therapy for small vessel vasculitis.
Answers:
1.

d

2.

c

3.

a

4.

a

5.

d
About this article
Cite this article
Brogan, P., Eleftheriou, D. & Dillon, M. Small vessel vasculitis. Pediatr Nephrol 25, 1025–1035 (2010). https://doi.org/10.1007/s00467-009-1317-4
Received:

Revised:

Accepted:

Published:

Issue Date:

DOI: https://doi.org/10.1007/s00467-009-1317-4
Keywords