Abstract
Background
At present, the colonoscopy is the most common method of screening for colorectal cancer. However, endoscopists still encounter difficulties with intubation, primarily due to the structural diversity (e.g., path, shape, and size) and viscoelasticity of the colon. Therefore, well-trained, skillful operators are required to overcome these factors and operate colonoscopes without harming patients.
Objectives
In our previous work, we presented a reel mechanism-based robotic colonoscope designed to mitigate the difficulties of conventional colonoscopies. Although we reported excellent mobile performance with respect to the robot, we did not provide an in-depth discussion concerning patient safety. Therefore, in this article, we propose a method of improving robot safety, and this is verified by investigating the static and dynamic forces acting on the colon. In addition, the maneuverability and safety of the robot in the in vitro condition are evaluated.
Methods
The safety solution is provided by covering the robot's legs with silicone. To evaluate the results, the reaction force according to leg deformation is measured. Then, the force transmitted to the colon is also measured when the robot moves through various environments. Finally, a mobility test on an excised porcine colon is performed to simultaneously verify the robot's maneuverability and safety.
Results
We verify that the static and dynamic force acting on the colon is less than the burst force of a human colon. In addition, the maneuverability of the robotic colonoscope shows reliable locomotion performance even with the soft material covering the legs; it has forward velocities of 9.552 ± 1.940 mm/s on a flat path.
Conclusion
Owing to the reliable locomotion mechanism with the safety-securing silicone, the robot achieves high and reliable maneuverability without any scratches or perforations to the porcine colon.
This is a preview of subscription content, log in to check access.
Access options
Buy single article
Instant access to the full article PDF.
US$ 39.95
Price includes VAT for USA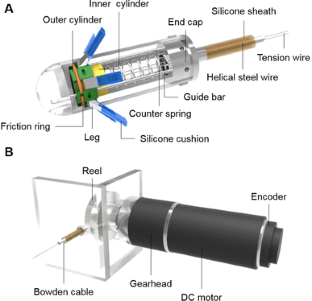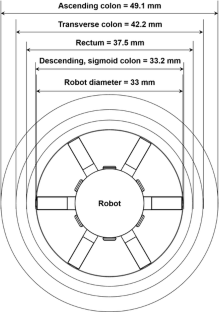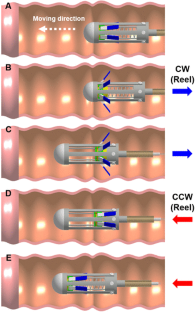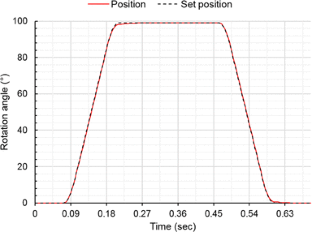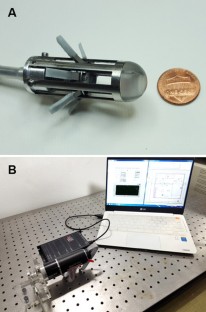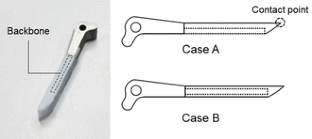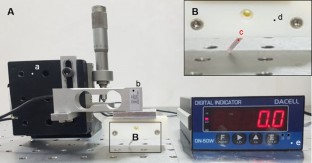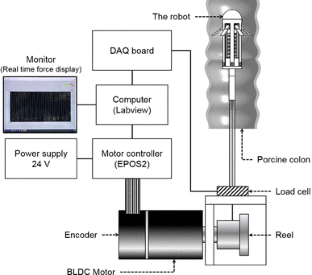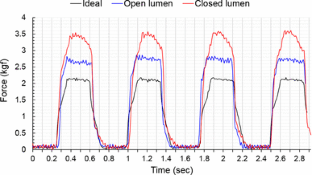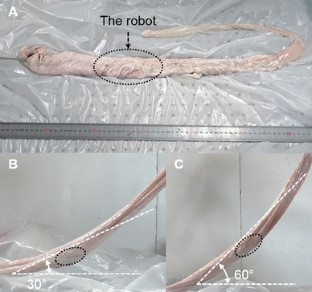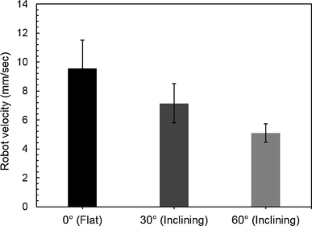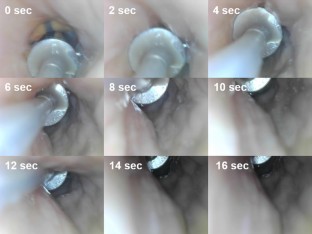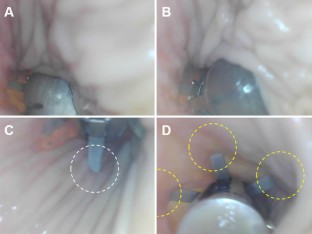 References
1.

U.S. Cancer Statistics Working Group (2010) United States Cancer Statistics: 1999–2007 incidence and mortality web-based report. Department of Health and Human Services, Centers for Disease Control and Prevention, and National Cancer Institute, Atlanta

2.

Nakao SK, Fassler S, Sucandy I, Kim S, Zebley DM (2013) Colorectal cancer following negative colonoscopy: is 5-year screening the correct interval to recommend? Surg Endosc 27(3):768–773

3.

Moore JS, Aulet TH (2017) Colorectal cancer screening. Surg Clin 97(3):487–502

4.

Dafnis G (2006) A novel technique for endoscopic snare polypectomy using a duodenoscope in combination with a colonoscope for the inaccessible colonic polyp. Endoscopy 38(03):279–281

5.

Witte TN, Enns R (2007) The difficult colonoscopy. Can J Gastroenterol 21(8):487–490

6.

Waye JD, Rex DK, Williams CB (eds) (2008) Colonoscopy: principles and practice. Wiley, Hoboken

7.

Yoshida N et al (2009) Endoscopic submucosal dissection for colorectal tumors: technical difficulties and rate of perforation. Endoscopy 41(09):758–761

8.

Bowles CJA, Leicester R, Romaya C, Swarbrick E, Williams CB, Epstein O (2004) A prospective study of colonoscopy practice in the UK today: are we adequately prepared for national colorectal cancer screening tomorrow? Gut 53(2):277–283

9.

Dario P, Mosse CA (2003) Review of locomotion techniques for robotic colonoscopy. In: Proceedings of the ICRA'03. IEEE International Conference on Robotics and Automation, 2003. 1:1086–1091

10.

Ciuti G et al (2016) Frontiers of robotic endoscopic capsules: a review. J Microbio Robot 11(1–4):1–18

11.

Bernth JE, Arezzo A, Liu H (2017) A novel robotic meshworm with segment-bending anchoring for colonoscopy. IEEE Robot Autom Lett 2(3):1718–1724

12.

Alcaide JO, Pearson L, Rentschler ME (2017) Design, modeling and control of a SMA-actuated biomimetic robot with novel functional skin. In: IEEE International Conference on Robotics and Automation (ICRA), 2017, pp 4338–4345

13.

Heung H, Chiu PW, Li Z (2016) Design and prototyping of a soft earthworm-like robot targeted for GI tract inspection. In: IEEE International Conference on Robotics and Biomimetics (ROBIO), 2016, pp 497–502

14.

Wang K, Ma J, Wang F, Wang Z, Yan G, Zhou Y (2017) Full-driving soft robotic colonoscope in compliant colon tissue. J Med Eng Technol 41(8):662–669

15.

Kim B, Lim HY, Park JH, Park JO (2006) Inchworm-like colonoscopic robot with hollow body and steering device. JSME Int J C-Mech Sy 49(1):205–212

16.

Poon CC, Leung B, Chan CK, Lau JY, Chiu PW (2016) Design of wormlike automated robotic endoscope: dynamic interaction between endoscopic balloon and surrounding tissues. Surg Endosc 30(2):772–778

17.

Wang K, Ge Y, Jin X (2013) A micro soft robot using inner air transferring for colonoscopy. In: IEEE International Conference on Robotics and Biomimetics (ROBIO), 2013, pp 1556–1561

18.

Lim J, Park H, An J, Hong YS, Kim B, Yi BJ (2008) One pneumatic line based inchworm-like micro robot for half-inch pipe inspection. Mechatronics 18(7):315–322

19.

Kim B et al (2003) Functional colonoscope robot system. In: Proceedings of the ICRA'03. IEEE International Conference on Robotics and Automation, 2003, pp 1092–1097

20.

Trovato G et al (2010) Development of a colon endoscope robot that adjusts its locomotion through the use of reinforcement learning. Int J Comput Assist Radiol Surg 5(4):317–325

21.

Dehghani H, Welch CR, Pourghodrat A, Nelson CA, Oleynikov D, Dasgupta P, Terry BS (2017) Design and preliminary evaluation of a self-steering, pneumatically driven colonoscopy robot. J Med Eng Technol 41(3):223–236

22.

Sliker LJ, Kern MD, Schoen JA, Rentschler ME (2012) Surgical evaluation of a novel tethered robotic capsule endoscope using micro-patterned treads. Surg Endosc 26(10):2862–2869

23.

Lee D, Joe S, Choi J, Lee BI, Kim B (2016) An elastic caterpillar-based self-propelled robotic colonoscope with high safety and mobility. Mechatronics 39:54–62

24.

Patel N, Darzi A, Teare J (2015) The endoscopy evolution: 'the superscope era'. Frontline Gastroenterol 6(2):101–107

25.

Shike M et al (2008) Sightline ColonoSight system for a disposable, power-assisted, non-fiber-optic colonoscopy (with video). Gastrointest Endosc 68(4):701–710

26.

Lee D, Joe S, Jung JH, Kim JU, Kim B (2017) A simple and reliable reel mechanism-based robotic colonoscope for high mobility. Proc Inst Mech Eng Part C. https://doi.org/10.1177/0954406217723941

27.

Jeong U, In H, Lee H, Kang BB, Cho KJ (2015) Investigation on the control strategy of soft wearable robotic hand with slack enabling tendon actuator. In: IEEE International Conference on Robotics and Automation (ICRA), 2015, pp 5004–5009

28.

Sadahiro S, Ohmura T, Yamada Y, Saito T, Taki Y (1992) Analysis of length and surface area of each segment of the large intestine according to age, sex and physique. Surg Radiol Anat 14(3):251–257

29.

Nisbett J, Budynas R (2008) Shingley's mechanical engineering design. Mc- Graw-Hill, New York

30.

Grijalba YL, Ramirez AJ (2015) Comparison of double torsion springs with anticorrosive coating obtained from manual production against those obtained from an automated forming prototype. In: 15th congreso nacional de ingenieria electromecanica y de sistemas (CNIES 2015) pp 19–23

31.

Meshram PM, Kanojiya RG (2012) Tuning of PID controller using Ziegler-Nichols method for speed control of DC motor. In: International Conference on Advances in Engineering, Science and Management (ICAESM), 2012, pp 117–122

32.

Watters DA, Smith AN, Eastwood MA, Anderson KC, Elton RA, Mugerwa JW (1985) Mechanical properties of the colon: comparison of the features of the African and European colon in vitro. Gut 26:384–392

33.

Amador GJ, Matherne M, Mathews M, Gorb SN, Hu DL (2017) Honey bee hairs and pollenkitt are essential for pollen capture and removal. Bioinspir Biomim 12(2):026015

34.

Egorov VI, Schastlivtsev IV, Prut EV, Baranov AO, Turusov RA (2002) Mechanical properties of the human gastrointestinal tract. J Biomech 35(10):1417–1425

35.

Accoto D et al (2001) Measurements of the frictional properties of the gastrointestinal tract. In: World Tribology Congress Vol 3, p 7
Ethics declarations
Disclosures
Dongkyu Lee, Seonggun Joe, Hyoeng-Seok Kang, Taeyoung An, and Byungkyu Kim declare no conflicts of interest.
Electronic supplementary material
Below is the link to the electronic supplementary material.
Supplementary material 1 (WMV 32841 KB)
About this article
Cite this article
Lee, D., Joe, S., Kang, H. et al. A reel mechanism-based robotic colonoscope with high safety and maneuverability. Surg Endosc 33, 322–332 (2019). https://doi.org/10.1007/s00464-018-6362-2
Received:

Accepted:

Published:

Issue Date:
Keywords
Microrobot

Robotic colonoscope

Reel mechanism

High maneuverability

High safety

Locomotion test