Abstract
Background
Endoscopic sleeve gastroplasty is a safe and feasible treatment for obesity. This study is focused on our technique modification which suggests a different suturing pattern in order to distribute suture tension more evenly.
Methods
A retrospective study of 148 patients (121 women) who underwent this procedure and were monitored for 12 months was conducted. The average age was 41.53 ± 10 years. The average BMI was 35.11 ± 5.5 kg/m2 with the average initial weight being 98.7 ± 17 kg. A subgroup of the first 72 patients (60 women) were monitored for 18 months. A new running "Z" stitch pattern was used to provide gastric cavity reduction by means of 4 parallel suture rows. The stitch pattern was intended to provide a homogenous distribution of the disruptive force on the suture among all stitch points.
Results
%TWL was 17.53 ± 7.57 in 12 months and 18.5 ± 9% in 18 months indicating durability of the procedure. Patients with a BMI < 35 benefited most from an endoscopic gastroplasty. Leptin did not predict a response to endoscopic gastroplasty and decreased in all patients. In just one case there was a mild bleeding (0.67%) at the insertion point of the helix, which was resolved by sclerotherapy.
Conclusions
Endoscopic gastroplasty offers a real choice for obese patients. This single-center experience with a modified suturing pattern provides a successful technique for weight loss.
This is a preview of subscription content, log in to check access.
Access options
Buy single article
Instant access to the full article PDF.
US$ 39.95
Price includes VAT for USA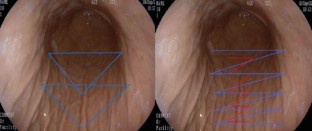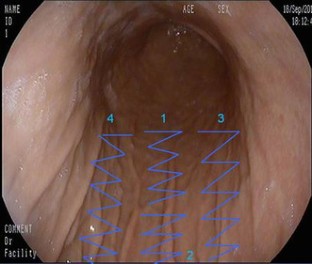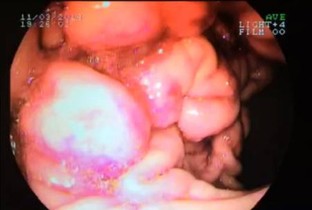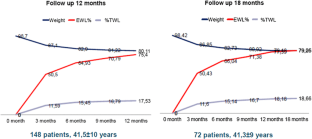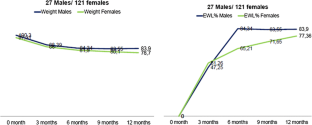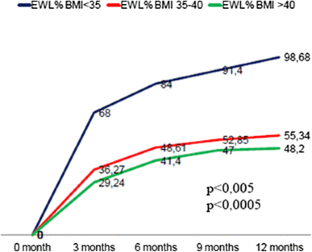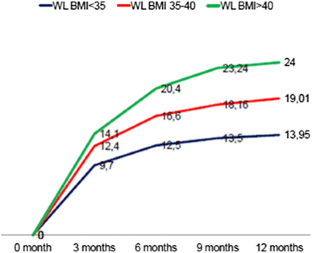 References
1.

World Health Organization (2000) Obesity: preventing and managing the global epidemic. Report of a WHO consultation (WHO Technical Report Series 894). http://www.who.int/nutrition/publications/obesity/WHO_TRS_894/en/

2.

Force ABET., Committee AT, Adu Dayyeh BK (2015) Endoscopic bariatric therapies. Gastrointest Endosc 81:1073–1076

3.

Colquitt JL, Pickett K, Loveman E, Frampton GK (2014) Surgery for weight loss in adults. Cochrane Database Syst Rev. https://doi.org/10.1002/14651858.CD003641.pub4

4.

Dayyeh BKA, Rajan E, Costout CJ (2013) Endoscopic sleeve gastroplasty: a potential endoscopic alternative to surgical sleeve gastrectomy for treatment of obesity. Gastrointest Endosc 78:530_535

5.

López Nava G, Galvao M, Bautista-Castaño I, Fernández-Corbelle JP, Trell M (2016) Endoscopic sleeve gastroplasty with 1 year follow-up: factors predictive of success. Endosc Int Open 4:222–227

6.

López Nava G, Galvao MP, Bautista-Castaño I, Jimenez-Baños A, Fernández-Corbelle JP (2015) Endoscopic sleeve gastroplasty: how I do it? Obes Surg 25:1534–1538

7.

Sharaiha RZ, Kumta NA, Saumoy M, Desai AP, Sarkisian AM et al (2017) Endoscopic sleeve gastroplasty significantly reduces body mass index and metabolic complications in obese patients. Clin Gastroenterol Hepatol 15:504–510

8.

American Society for Gastrointestinal Endoscopy and the American Society for Metabolic and Bariatric Surgery Task Force on Endoscopic Bariatric Therapy, Ginsberg GG (2011) A pathway to endoscopic bariatric therapies. Gastrointest Endosc 74:943–952

9.

Dayyeh BKA, Acosta A, Camilleri M et al (2017) Endoscopic sleeve gastroplasty alters gastric physiology and indices loss of body weight in obese individuals. Clin Gastroenterol Hepatol 15:37–43
Ethics declarations
Disclosures
Dr. Javier Graus has an equity interest as consultant of Apollo Endosurgery, Inc. Dr. Jacques Himpens has an equity interest as consultant of Ethicon US, LLC and Medtronic, PLC. Drs. Laura Crespo, Andrea Marques, Belén Marín, Rubén Bravo, Estefanía Ramo, Carmen Escalada, and Carmen Arribas have no conflicts of interest or financial ties to disclose.
About this article
Cite this article
Graus Morales, J., Crespo Pérez, L., Marques, A. et al. Modified endoscopic gastroplasty for the treatment of obesity. Surg Endosc 32, 3936–3942 (2018). https://doi.org/10.1007/s00464-018-6133-0
Received:

Accepted:

Published:

Issue Date:
Keywords
Gastroplasty

Z pattern

Overstitch

Sutures

Leptin