Abstract
Purpose
This study evaluated the feasibility, safety, effectiveness, and long-term results of pelvic organ prolapse surgery using the Da Vinci® robotic system.
Methods
During a 7-year period, 52 consecutive patients with pelvic organ prolapse underwent robotic-assisted abdominal sacrocolpopexy. Clinical data were retrospectively collected and analyzed.
Results
All but two of the procedures were successfully completed robotically (96 %). Median operative time was 190 (range, 75–340) mins. There was no mortality and no specific morbidity due to the robotic approach. Mean hospital stay was 5 days. The median follow-up was 42 months. Five recurrent prolapses (9.6 %) were diagnosed.
Conclusions
Our experience indicates that using the Da-Vinci® robotic system is feasible, safe, and effective for the treatment of pelvic organ prolapse with good long-term results.
Access options
Buy single article
Instant access to the full article PDF.
US$ 39.95
Tax calculation will be finalised during checkout.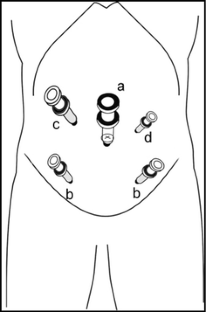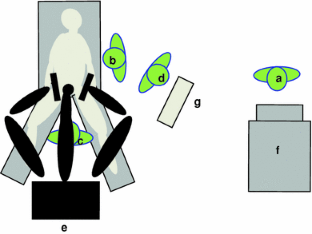 References
1.

Benson JT, Lucente V, McClellan E (1996) Vaginal versus abdominal reconstructive surgery for the treatment of pelvic support defects: a prospective randomized study with long-term outcome evaluation. Am J Obstet Gynecol 175(6):1418–1421 discussion 1421–1422

2.

Gadonneix P, Ercoli A, Salet-Lizee D, Cotelle O, Bolner B, Van Den Akker M et al (2004) Laparoscopic sacrocolpopexy with two separate meshes along the anterior and posterior vaginal walls for multicompartment pelvic organ prolapse. J Am Assoc Gynecol Laparosc 11(1):29–35

3.

Cosson M, Bogaert E, Narducci F, Querleu D, Crepin G (2000) Laparoscopic sacral colpopexy: short-term results and complications in 83 patients. J Gynecol Obstet Biol Reprod (Paris) 29(8):746–750

4.

Sarlos D, Brandner S, Kots L, Gygax N, Schaer G (2008) Laparoscopic sacrocolpopexy for uterine and post-hysterectomy prolapse: anatomical results, quality of life and perioperative outcome-a prospective study with 101 cases. Int Urogynecol J Pelvic Floor Dysfunct 19(10):1415–1422

5.

Rivoire C, Botchorishvili R, Canis M, Jardon K, Rabischong B, Wattiez A et al (2007) Complete laparoscopic treatment of genital prolapse with meshes including vaginal promontofixation and anterior repair: a series of 138 patients. J Minim Invasive Gynecol 14(6):712–718

6.

Antiphon P, Elard S, Benyoussef A, Fofana M, Yiou R, Gettman M et al (2004) Laparoscopic promontory sacral colpopexy: is the posterior, recto-vaginal, mesh mandatory? Eur Urol 45(5):655–661

7.

Ayav A, Bresler L, Brunaud L, Zarnegar R, Boissel P (2005) Surgical management of combined rectal and genital prolapse in young patients: transabdominal approach. Int J Colorectal Dis 20(2):173–179

8.

Ayav A, Bresler L, Hubert J, Brunaud L, Boissel P (2005) Robotic-assisted pelvic organ prolapse surgery. Surg Endosc 19(9):1200–1203

9.

Di Marco DS, Chow GK, Gettman MT, Elliott DS (2004) Robotic-assisted laparoscopic sacrocolpopexy for treatment of vaginal vault prolapse. Urology 63(2):373–376

10.

Daneshgari F, Kefer JC, Moore C, Kaouk J (2007) Robotic abdominal sacrocolpopexy/sacrouteropexy repair of advanced female pelvic organ prolaspe (POP): utilizing POP-quantification-based staging and outcomes. BJU Int 100(4):875–879

11.

Akl MN, Long JB, Giles DL, Cornella JL, Pettit PD, Chen AH et al (2009) Robotic-assisted sacrocolpopexy: technique and learning curve. Surg Endosc 23(10):2390–2394

12.

Geller EJ, Siddiqui NY, Wu JM, Visco AG (2008) Short-term outcomes of robotic sacrocolpopexy compared with abdominal sacrocolpopexy. Obstet Gynecol 112(6):1201–1206

13.

Dindo D, Demartines N, Clavien PA (2004) Classification of surgical complications: a new proposal with evaluation in a cohort of 6,336 patients and results of a survey. Ann Surg 240(2):205–213

14.

Wong MT, Meurette G, Rigaud J, Regenet N, Lehur PA (2011) Robotic versus laparoscopic rectopexy for complex rectocele: a prospective comparison of short-term outcomes. Dis Colon Rectum 54(3):342–346

15.

Brunaud L, Bresler L, Zarnegar R, Ayav A, Cormier L, Tretou S et al (2004) Does robotic adrenalectomy improve patient quality of life when compared to laparoscopic adrenalectomy? World J Surg 28(11):1180–1185

16.

Moreno Sierra J, Ortiz Oshiro E, Fernandez Perez C, Galante Romo I, Corral Rosillo J, Prieto Nogal S et al (2011) Long-term outcomes after robotic sacrocolpopexy in pelvic organ prolapse: prospective analysis. Urol Int 86(4):414–418

17.

Elliott DS, Krambeck AE, Chow GK (2006) Long-term results of robotic assisted laparoscopic sacrocolpopexy for the treatment of high grade vaginal vault prolapse. J Urol 176(2):655–659

18.

Bai SW, Kang SH, Kim SK, Kim JY, Park KH (2003) The effect of pelvic organ prolapse on lower urinary tract function. Yonsei Med J 44(1):94–98

19.

Kulseng-Hanssen S (2003) The development of a national database of the results of surgery for urinary incontinence in women. BJOG 110(11):975–982

20.

Borstad E, Abdelnoor M, Staff AC, Kulseng-Hanssen S (2010) Surgical strategies for women with pelvic organ prolapse and urinary stress incontinence. Int Urogynecol J 21(2):179–186

21.

Judd JP, Siddiqui NY, Barnett JC, Visco AG, Havrilesky LJ, Wu JM (2010) Cost-minimization analysis of robotic-assisted, laparoscopic, and abdominal sacrocolpopexy. J Minim Invasive Gynecol 17(4):493–499
Disclosure
A. Germain, F. Thibault, M. Galifet, M-L. Scherrer, A. Ayav, J. Hubert, L. Brunaud, and L. Bresler have no conflicts of interest or financial ties to disclose
About this article
Cite this article
Germain, A., Thibault, F., Galifet, M. et al. Long-term outcomes after totally robotic sacrocolpopexy for treatment of pelvic organ prolapse. Surg Endosc 27, 525–529 (2013). https://doi.org/10.1007/s00464-012-2472-4
Received:

Accepted:

Published:

Issue Date:
Keywords
Robotic surgery

Da Vinci

Pelvic organ prolapse

Sacrocolpopexy