Abstract
Background Laparoscopic adjustable gastric banding has the lowest morbidity and mortality rates among the common bariatric procedures. Troublesome complications associated with this procedure include band slippage and erosion, often requiring revisionary surgery. Rates of slippage have decreased, and this appears to be due to changes in surgical technique. In the authors' experience, units with a low slippage rate also have a low erosion rate and vice versa. Thus a systematic review was undertaken to investigate this relationship. Methods Electronic databases were searched up to 31 December 2008. Publications focusing solely on laparoscopic adjustable gastric banding with at least 500 patients and a minimum follow-up period of 2 years were included in the study. Publications in languages other than English and those that failed to mention erosion and slippage rates were excluded. Multivariate meta-analyses were conducted separately for the pars flaccida group, the perigastric group, and the combined overall group to pool the average rates of both erosion and slippage for each paper included. The correlation between the occurrence rates for both erosion and slippage then was examined. Results The inclusion criteria were met by 19 studies. The mean rates of erosion and slippage were 1.03 and 4.93, respectively. The results demonstrated a statistically significant overall correlation between erosion and slippage rates (r = 0.48, p = 0.032). A very strong correlation between erosion and slippage was found if the perigastric technique of insertion was used (r = 0.99, p < 0.001). However, this correlation was not statistically significant where the pars flaccida technique of insertion was used (r = 0.34, p = 0.38). Conclusions The high correlation rate between erosion and slippage for the perigastric group strongly suggests that these complications share a common pathophysiology. This correlation is reduced with the pars flaccida technique, suggesting that perhaps a different etiology is associated with erosion in these studies. Surgical techniques that help to eliminate lap band slippage should also reduce rates of erosion.
Access options
Buy single article
Instant access to the full article PDF.
USD 39.95
Price includes VAT (USA)
Tax calculation will be finalised during checkout.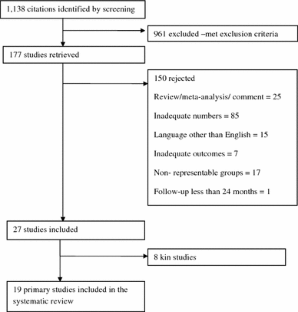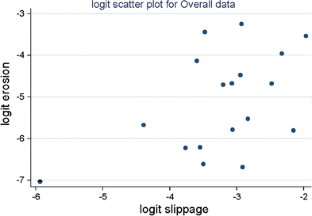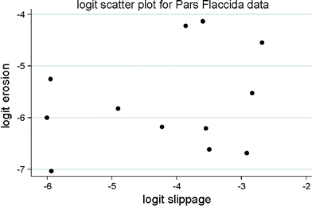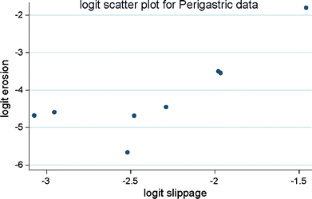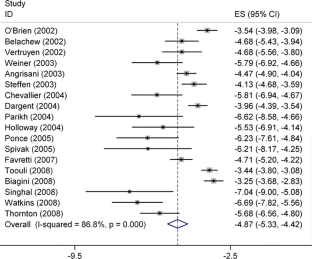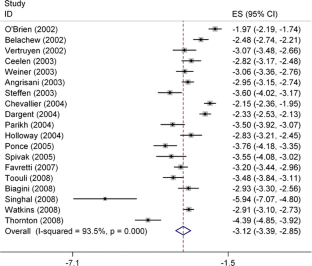 References
1.

Buchwald H, Oien DM (2009) Metabolic/Bariatric Surgery Worldwide 2008. Obes Surg 19:1605–1611

2.

Suter M, Calmes JM, Paroz A, Giusti V (2006) A 10-year experience with laparoscopic gastric banding for morbid obesity: high long-term complication and failure rates. Obes Surg 16:829–835

3.

Singhal R, Kitchen M, Ndirika S, Hunt K, Bridgwater S, Super P (2008) The "Birmingham stitch": avoiding slippage in laparoscopic gastric banding. Obes Surg 18:359–363

4.

Meir E, Van Baden M (1999) Adjustable silicone gastric banding and band erosion: personal experience and hypotheses. Obes Surg 9:191–193

5.

Deeks J, Altman D, Bradburn M (2001) Statistical methods for examining heterogeneity and combining results from several studies in meta-analysis, 2nd edn. BMJ Publishing Group, London

6.

White I (2009) Multivariate random-effects meta-analysis

7.

Angrisani L, Furbetta F, Doldi SB, Basso N, Lucchese M, Giacomelli F, Zappa M, Di Cosmo L, Veneziani A, Turicchia GU, Alkilani M, Forestieri P, Lesti G, Puglisi F, Toppino M, Campanile F, Capizzi FD, D'Atri C, Sciptoni L, Giardiello C, Di Lorenzo N, Lacitignola S, Belvederesi N, Marzano B, Bernate P, Iuppa A, Borrelli V, Lorenzo M (2003) Lap Band adjustable gastric banding system: the Italian experience with 1,863 patients operated on 6 years. Surg Endosc 17:409–412

8.

Belachew M, Belva PH, Desaive C (2002) Long-term results of laparoscopic adjustable gastric banding for the treatment of morbid obesity. Obes Surg 12:564–568

9.

Biagini J, Karam L (2008) Ten years experience with laparoscopic adjustable gastric banding. Obes Surg 18:573–577

10.

Ceelen W, Walder J, Cardon A, Van Renterghem K, Hesse U, El Malt M, Pattyn P (2003) Surgical treatment of severe obesity with a low-pressure adjustable gastric band: experimental data and clinical results in 625 patients. Ann Surg 237:10–16

11.

Chevallier JM, Zinzindohoué F, Douard R, Blanche JP, Berta JL, Altman JJ, Cugnenc PH (2004) Complications after laparoscopic adjustable gastric banding for morbid obesity: experience with 1,000 patients over 7 years. Obes Surg 14:407–414

12.

Dargent J (2004) Surgical treatment of morbid obesity by adjustable gastric band: the case for a conservative strategy in the case of failure: a 9-year series. Obes Surg 14:986–990

13.

Favretti F, Segato G, Ashton D, Busetto L, De Luca M, Mazza M, Ceoloni A, Banzato O, Calo E, Enzi G (2007) Laparoscopic adjustable gastric banding in 1,791 consecutive obese patients: 12-year results. Obes Surg 17:168–175

14.

Holloway JA, Forney GA, Gould DE (2004) The Lap-Band is an effective tool for weight loss even in the United States. Am J Surg 188:659–662

15.

O'Brien PE, Dixon JB, Brown W, Schachter LM, Chapman L, Burn AJ, Dixon ME, Scheinkestel C, Halket C, Sutherland LJ, Korin A, Baquie P (2002) The laparoscopic adjustable gastric band (Lap-Band): a prospective study of medium-term effects on weight, health and quality of life. Obes Surg 12:652–660

16.

Parikh MS, Fielding GA, Ren CJ (2005) U.S. experience with 749 laparoscopic adjustable gastric bands: intermediate outcomes. Surg Endosc 19:1631–1635

17.

Ponce J, Paynter S, Fromm R (2005) Laparoscopic adjustable gastric banding: 1,014 consecutive cases. J Am Coll Surg 201:529–535

18.

Spivak H, Hewitt MF, Onn A, Half EE (2005) Weight loss and improvement of obesity-related illness in 500 U.S. patients following laparoscopic adjustable gastric banding procedure. Am J Surg 189:27–32

19.

Steffen R, Biertho L, Ricklin T, Piec G, Horber FF (2003) Laparoscopic Swedish adjustable gastric banding: a five-year prospective study. Obes Surg 13:404–411

20.

Thornton CM, Rozen WM, So D, Kaplan ED, Wilkinson S (2009) Reducing band slippage in laparoscopic adjustable gastric banding: the mesh plication pars flaccida technique. Obes Surg 19:1702–1706

21.

Toouli J, Kow L, Collins J, Schloithe A, Oppermann C (2008) Efficacy of a low-pressure laparoscopic adjustable gastric band for morbid obesity: patients at long term in a multidisciplinary center. Surg Obes Relat Dis 4(3 Suppl):S31–S38

22.

Vertruyen M (2002) Experience with Lap-band system up to 7 years. Obes Surg 12:569–572

23.

Watkins BM, Ahroni JH, Michaelson R, Montgomery KF, Abrams RE, Erlitz MD, Scurlock JE (2008) Laparoscopic adjustable gastric banding in an ambulatory surgery center. Surg Obes Relat Dis 4(3 Suppl):S56–S62

24.

Weiner R, Blanco-Engert R, Weiner S, Matkowitz R, Schaefer L, Pomhoff I (2003) Outcome after laparoscopic adjustable gastric banding: 8 years experience. Obes Surg 13:427–434

25.

Bozbora A, Coskun H, Barbaros U, Sari S, Asoglu O (2004) The effects of gastric bands of different synthetic materials on the gastric and esophageal mucosa: an experimental study. Obes Surg 14:246–252

26.

Lattuada E, Zappa MA, Mozzi E, Gazzano G, Francese M, Antonini I, Radaelli S, Roviaro G (2006) Histologic study of tissue reaction to the gastric band: does it contribute to the problem of band erosion? Obes Surg 16:1155–1159

27.

Baldinger R, Mluench R, Steffen R, Ricklin TP, Riedtmann HJ, Horber FF (2001) Conservative management of intragastric migration of Swedish adjustable gastric band by endoscopic retrieval. Gastrointest Endosc 53:98–101

28.

Wolff S (2002) Intragastric penetration of a gastric band: a severe complication after gastric banding? Zentralbl Chir 127:1086–1089; discussion 90

29.

Niville E, Dams A, Vlasselaers J (2001) Lap-Band erosion: incidence and treatment. Obes Surg 11:744–747
Disclosures
Rishi Singhal, Catherine Bryant, Mark Kitchen, Khalid S. Khan, Jon Deeks, Boliang Guo, and Paul Super have no conflicts of interest or financial ties to disclose.
About this article
Cite this article
Singhal, R., Bryant, C., Kitchen, M. et al. Band slippage and erosion after laparoscopic gastric banding: a meta-analysis. Surg Endosc 24, 2980–2986 (2010). https://doi.org/10.1007/s00464-010-1250-4
Received:

Accepted:

Published:

Issue Date:
Keywords
Adjustable gastric banding

Complications

Erosion

Laparoscopic

Obesity

Metaanalysis

Slippage