Abstract
Oropharyngeal dysphagia is frequent in stroke patients and increases mortality, mainly because of pulmonary complications. We hypothesized that sensitive transcutaneous electrical stimulation applied submentally during swallowing could help rehabilitate post-stroke oropharyngeal dysphagia by improving cortical sensory motor circuits. Eleven patients were recruited for the study (5 females, 68 ± 11 years). They all suffered from recent oropharyngeal dysphagia (>eight weeks) induced by a hemispheric (n = 7) or brainstem (n = 4) stroke, with pharyngeal residue and/or laryngeal aspiration diagnosed by videofluoroscopy. Submental electrical stimulations were performed for 1 h every day for 5 days (electrical trains: 5 s every minute, 80 Hz, under motor threshold). During the electrical stimulations, the patients were asked to swallow one teaspoon of paste or liquid. Swallowing was evaluated before and after the week of stimulations using a dysphagia handicap index questionnaire, videofluoroscopy, and cortical mapping of pharyngeal muscles. The results of the questionnaire showed that oropharyngeal dysphagia symptoms had improved (p < 0.05), while the videofluoroscopy measurements showed that laryngeal aspiration (p < 0.05) and pharyngeal residue (p < 0.05) had decreased and that swallowing reaction time (p < 0.05) had improved. In addition, oropharyngeal transit time, pharyngeal transit time, laryngeal closure duration, and cortical pharyngeal muscle mapping after the task had not changed. These results indicated that sensitive submental electrical stimulations during swallowing tasks could help to rehabilitate post-stroke swallowing dysphagia by improving swallowing coordination. Plasticity of the sensory swallowing cortex is suspected.
Access options
Buy single article
Instant access to the full article PDF.
US$ 39.95
Tax calculation will be finalised during checkout.
Subscribe to journal
Immediate online access to all issues from 2019. Subscription will auto renew annually.
US$ 79
Tax calculation will be finalised during checkout.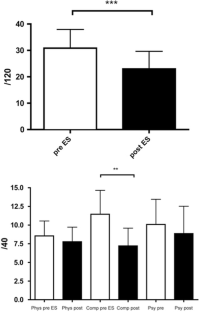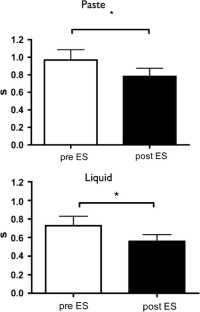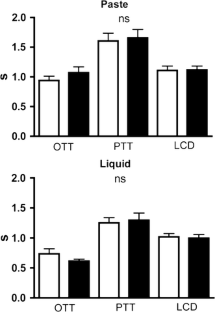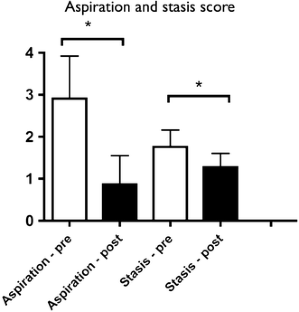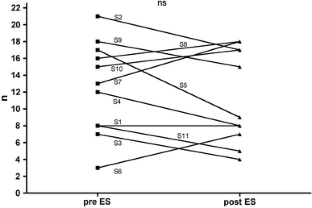 References
1.

Lindgren S, Janzon L. Prevalence of swallowing complaints and clinical findings among 50–79-year-old men and women in an urban population. Dysphagia. 1991;64:187–92.

2.

Siebens H, Trupe E, Siebens A, Cook F, Anshen S, Hanauer R, et al. Correlates and consequences of eating dependency in institutionalized elderly. J Am Geriatr Soc. 1986;343:192–8.

3.

Gordon C, Hewer RL, Wade DT. Dysphagia in acute stroke. Br Med J (Clin Res Ed). 1987;295(6595):411–4.

4.

Verin E, Leroi AM. Poststroke dysphagia rehabilitation by repetitive transcranial magnetic stimulation: a noncontrolled pilot study. Dysphagia. 2009;24(2):204–10.

5.

Machii K, Cohen D, Ramos-Estebanez C, Pascual-Leone A. Safety of rTMS to non-motor cortical areas in healthy participants and patients. Clin Neurophysiol. 2006;1172:455–71.

6.

Vanderhasselt MA, De Raedt R, Baeken C, Leyman L, D'haenen H. The influence of rTMS over the right dorsolateral prefrontal cortex on intentional set switching. Exp Brain Res. 2006;172(4):561–5.

7.

Ziemann U. Improving disability in stroke with RTMS. Lancet Neurol. 2005;48:454–5.

8.

Levin MF, Hui-Chan CW. Relief of hemiparetic spasticity by TENS is associated with improvement in reflex and voluntary motor functions. Electroencephalogr Clin Neurophysiol. 1992;852:131–42.

9.

Freed ML, Freed L, Chatburn RL, Christian M. Electrical stimulation for swallowing disorders caused by stroke. Respir Care. 2001;465:466–744.

10.

Bulow M, Speyer R, Baijens L, Woisard V, Ekberg O. Neuromuscular electrical stimulation (NMES) in stroke patients with oral and pharyngeal dysfunction. Dysphagia. 2008;233:302–9.

11.

Liepert J, Hamzei F, Weiller C. Motor cortex disinhibition of the unaffected hemisphere after acute stroke. Muscle Nerve. 2000;2311:1761–3.

12.

Jenkins WM, Merzenich MM, Ochs MT, Allard T, Guic-Robles E. Functional reorganization of primary somatosensory cortex in adult owl monkeys after behaviorally controlled tactile stimulation. J Neurophysiol. 1990;631:82–104.

13.

Chokroverty S, Hening W, Wright D, Walczak T, Goldberg J, Burger R, et al. Magnetic brain stimulation: safety studies. Electroencephalogr Clin Neurophysiol. 1995;971:36–42.

14.

Mahoney FI, Barthel DW. Functional Evaluation: The Barthel Index. Md State Med J. 1965;14:61–5.

15.

Woisard V, Andrieux MP, Puech M. Validation of a self-assessment questionnaire for swallowing disorders (Deglutition Handicap Index). Rev Laryngol Otol Rhinol (Bord). 2006;1275:315–25.

16.

Rosenbek JC, Robbins JA, Roecker EB, Coyle JL, Wood JL. A penetration-aspiration scale. Dysphagia. 1996;112:93–8.

17.

Hamdy S, Aziz Q, Rothwell JC, Singh KD, Barlow J, Hughes DG, et al. The cortical topography of human swallowing musculature in health and disease. Nat Med. 1996;211:1217–24.

18.

Hamdy S, Aziz Q, Rothwell JC, Crone R, Hughes D, Tallis RC, et al. Explaining oropharyngeal dysphagia after unilateral hemispheric stroke. Lancet. 1997;350(9079):686–92.

19.

Hamdy S, Aziz Q, Rothwell JC, Hobson A, Thompson DG. Sensorimotor modulation of human cortical swallowing pathways. J Physiol. 1998;506(Pt 3):857–66.

20.

Gallas S, Moirot P, Debono G, Navarre I, Denis P, Marie JP, et al. Mylohyoid motor-evoked potentials relate to swallowing function after chronic stroke dysphagia. Neurogastroenterol Motil. 2007;196:453–8.

21.

Jego A, Chassagne P, Landrin-Dutot I, Capet C, Havard C, Hellot MF, et al. Does age play a role in mylohyoideus muscle function? Neurogastroenterol Motil. 2001;131:81–7.

22.

Leelamanit V, Limsakul C, Geater A. Synchronized electrical stimulation in treating pharyngeal dysphagia. Laryngoscope. 2002;112(12):2204–10.

23.

Power ML, Hamdy S, Singh S, Tyrrell PJ, Turnbull I, Thompson DG. Deglutitive laryngeal closure in stroke patients. J Neurol Neurosurg Psychiatry. 2007;782:141–6.

24.

Bosma J. Deglutition: pharyngeal stage. Physiol Rev. 1957;37:275–300.

25.

Ludlow CL, Bielamowicz S, Daniels Rosenberg M, Ambalavanar R, Rossini K, Gillespie M, et al. Chronic intermittent stimulation of the thyroarytenoid muscle maintains dynamic control of glottal adduction. Muscle Nerve. 2000;231:44–57.

26.

Ng SS, Hui-Chan CW. Transcutaneous electrical nerve stimulation combined with task-related training improves lower limb functions in subjects with chronic stroke. Stroke. 2007;3811:2953–9.

27.

Park CL, O'Neill PA, Martin DF. A pilot exploratory study of oral electrical stimulation on swallow function following stroke: an innovative technique. Dysphagia. 1997;123:161–6.

28.

Fraser C, Rothwell J, Power M, Hobson A, Thompson D, Hamdy S. Differential changes in human pharyngoesophageal motor excitability induced by swallowing, pharyngeal stimulation, and anesthesia. Am J Physiol Gastrointest Liver Physiol. 2003;2851:G137–44.

29.

Jean A, Car A. Inputs to the swallowing medullary neurons from the peripheral afferent fibers and the swallowing cortical area. Brain Res. 1979;178(2–3):567–72.

30.

Martin RE, Sessle BJ. The role of the cerebral cortex in swallowing. Dysphagia. 1993;83:195–202.

31.

Hamdy S, Mikulis DJ, Crawley A, Xue S, Lau H, Henry S, Diamant NE, Cortical activation during human volitional swallowing: an event-related fMRI study. Am J Physiol 1999; 277(1 Pt 1):G219-G225.
About this article
Cite this article
Gallas, S., Marie, J.P., Leroi, A.M. et al. Sensory Transcutaneous Electrical Stimulation Improves Post-Stroke Dysphagic Patients. Dysphagia 25, 291–297 (2010). https://doi.org/10.1007/s00455-009-9259-3
Received:

Accepted:

Published:

Issue Date:
Keywords
Electrical stimulation

Swallowing

Stroke

Human

Deglutition

Deglutition disorders