Abstract
We present a new method to control an aggregated electric load profile by exploiting the flexibilities provided by residential homes. The method is based on a common energy price combined with inclining block rates, broadcasted to all households allowing them to minimize their energy provisioning cost. The distributed home energy management systems receive the price signal and use mixed integer linear programming for optimal scheduling of load, storage, and generation devices. The method provides excellent scalability as well as autonomy for home owners and avoids load synchronization effects. As proof of concept, an optimization algorithm for determining a day-ahead price is applied in two case studies. An excellent conformance between a given reference load profile and the resulting aggregated load profile of all households is demonstrated.
This is a preview of subscription content, log in to check access.
Access options
Buy single article
Instant access to the full article PDF.
US$ 39.95
Price includes VAT for USA
Subscribe to journal
Immediate online access to all issues from 2019. Subscription will auto renew annually.
US$ 99
This is the net price. Taxes to be calculated in checkout.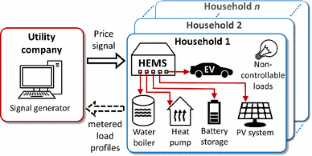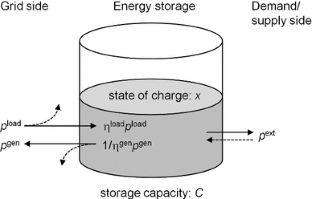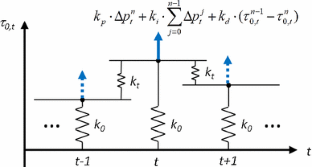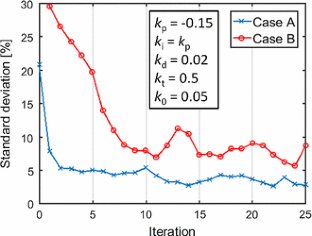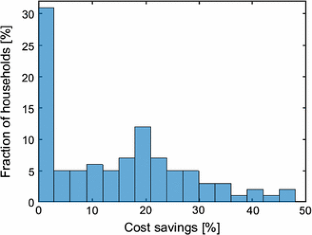 Notes
1.

rp is the subunit of the Swiss franc (100 rp \(=\) 1 CHF).
Acknowledgements
This work has been supported by the Strategic Initiative 'Energy Chance' funded by the University of Applied Sciences Northwestern Switzerland.
About this article
Cite this article
Hunziker, C., Schulz, N. & Wache, H. Shaping aggregated load profiles based on optimized local scheduling of home appliances. Comput Sci Res Dev 33, 61–70 (2018). https://doi.org/10.1007/s00450-017-0347-6
Keywords
HEMS

Real-time price

Inclining block rates

Demand response

Distributed load management

MILP