Abstract
Local energy management and demand response are established methods to raise energy efficiency, to lower the costs for energy supply, and even to help stabilizing the grid. With the emergence of E-Mobility in industrial enterprises the intelligent use of power demand draws significantly increased importance. Due to the time lag of actual energy usage by the vehicles and the energy demand from the grid for charging the batteries of these vehicles new possibilities for load shifting arise. These can be used to optimize the local energy demand curve, to react to RTP-pricing or to offer services to the grid like providing control reserve power. Support of information technology on consumer side is required to effectively make use of these possibilities. Based on a case study of the maritime container terminal altenwerder located in Hamburg and in reference to the electricity market reference architecture a software application is presented that extends the energy management of a flexible consumer with intelligent functions to control the energy demand.
Access options
Buy single article
Instant access to the full article PDF.
US$ 39.95
Tax calculation will be finalised during checkout.
Subscribe to journal
Immediate online access to all issues from 2019. Subscription will auto renew annually.
US$ 54.41
Tax calculation will be finalised during checkout.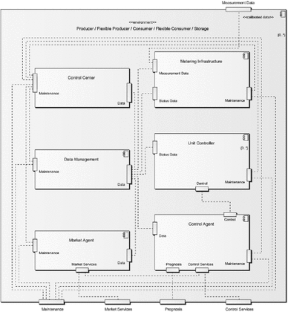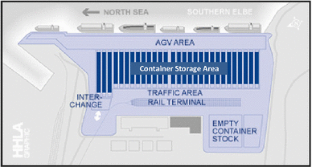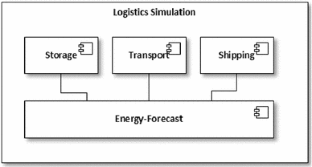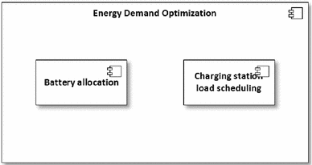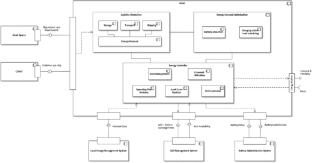 References
1.

Gellings CW, Chamberlin JH (1988) Demand-side management: concepts and methods. The Fairmont Press Inc, Lilburn

2.

International energy agency (2003) The power to choose: demand response in liberalised electricity markets. OECD Publishing, Paris

3.

VDE (2012) VDE-Studie - Demand Side Integration - Lastverschiebungspotenziale in Deutschland. Energietechnische gesellschaft im VDE

4.

BDEW (2013) BDEW-Roadmap realistische Schritte zur Umsetzung von Smart Grids in Deutschland

5.

Klobasa M (2007) Dynamische Simulation eines Lastmanagements und Integration von Windenergie in ein Elektrizitätsnetz auf Landesebene unter regelungstechnischen und Kostengesichtspunkten. ETH Zürich, Zürich

6.

Deutsche Energie Agentur GmbH (2010) (ed) Dena-Netzstudie II

7.

Gobmaier T, Bernhard D, von Roon S (2012) Märkte für demand side management. In: Presented at the 1st international European demand response center (EDRC) workshop, Graz

8.

von Roon S, Gobmaier T (2010) Demand Response in der Industrie-Status und Potenziale in Deutschland. Forschungsstelle für Energiewirtschaft e.V, München

9.

Kamper A (2009) Dezentrales Lastmanagement zum Ausgleich kurzfristiger Abweichungen im Stromnetz. Karlsruher Institut für Technologie, Karlsruhe

10.

Zeilinger FX, Einfalt A (2011) "Simulation der Auswirkung von Demand Side Management auf die Leistungsaufnahme von Haushalten", 7 Int. Energiewirtschaftstagung 2011

11.

Beer S (2012) Die Referenzarchitektur ERA. In: IT-Architekturentwicklung im Smart Grid. Springer, Berlin, pp 31–82

12.

Trefke J (2012) Grundlagen der Referenzarchitekturentwicklung. In: IT-Architekturentwicklung im Smart Grid. Springer, Berlin, pp 9–30

13.

Hughes J (2004) The integrated energy and communication systems architecture. Electric Power Research Institute (EPRI), Palo Alto

14.

HHLA Hamburger Hafen und Logistik AG (2014). http://hhla.de/de/container/altenwerder-cta/technische-daten.html. Accessed 20 Jan 2014
About this article
Cite this article
Ihle, N., Runge, S., Meyer-Barlag, C. et al. Software components for demand side integration at a container terminal. Comput Sci Res Dev 31, 25–31 (2016). https://doi.org/10.1007/s00450-014-0276-6
Keywords
Demand side integration

E-Mobility

IT-Architecture