Abstract
Cassava (Manihot esculenta Crantz) is a known source of linamarin, but difficulties associated with its isolation have prevented it from being exploited as a major source. A batch adsorption process using activated carbon proved successful in its isolation, with ultrafiltration playing a pivotal role in its purification. Thirty-two minutes of contact time was required for 60 g of extract, yielding 1.7 g of purified product. Picrate paper, infra-red and 1HNMR analysis confirmed the presence and structure of linamarin. Cytotoxic effects of linamarin on MCF-7, HT-29 and HL-60 cells were determined using the MTT assay. Cytotoxic effects were significantly increased in the presence of linamarase (β-glucosidase), with a 10–fold decrease in the IC50 values obtained for HL-60 cells. This study thus describes a method for the isolation and purification of linamarin from cassava, as well as its cytotoxicity potential.
Access options
Buy single article
Instant access to the full article PDF.
US$ 39.95
Tax calculation will be finalised during checkout.
Subscribe to journal
Immediate online access to all issues from 2019. Subscription will auto renew annually.
US$ 119
Tax calculation will be finalised during checkout.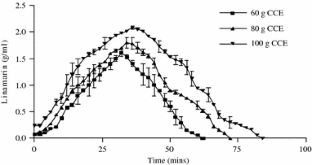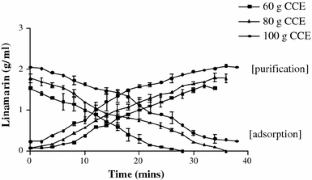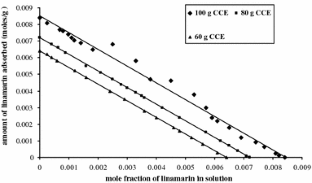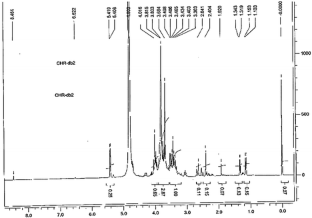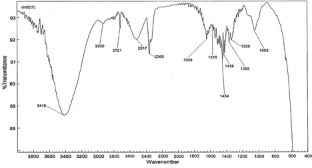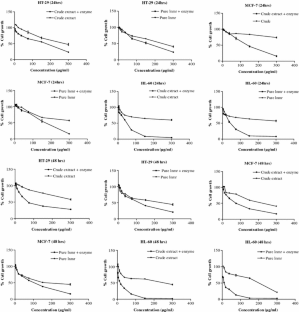 References
1.

Lancaster PA, Ingram JS, Lim MY, Coursey DG (1982) Traditional cassava-based foods. Survey of processing technique. Econ Bot 36:12–45

2.

Yeoh HH, Tetsu T, Noboru O (1998) Monitoring the cyanogenic potential of cassava: the trend towards biosensor development. Trends Anal Chem 17:234–240

3.

Hansen LP (1985) The potential of rice yeast in aiding hunger problems of young children. Cereal Food World 30:182–185

4.

Oke OL (1969) The role of hydrocyanic acid in nutrition. In Bourne GH, Karger S (eds) World review of nutrition and dietetics, vol 2, Basel, pp 170–198

5.

Pooman VP, Hahn SK (1984) An automated enzymatic assay for determining the cyanide content of cassava (Manihot esculenta Crantz) and cassava products. J Sci Food Agric 35:426–436

6.

Siritunga D, Sayre RT (2003) Generation of cyanogens-free transgenic cassava. Planta 217:367–373

7.

Nestel BL (1973) In chronic cassava toxicity. In: MacIntyre R (ed) Proceeding of an interdisciplinary workshop on chronic cassava toxicity, International Development Research center, IDRC-010e, Ottawa, pp 163

8.

Grindley BAP, Omoruyi IF, Asemota NH, Morrison YSE (2002) Carbohydrate digestion and interstinal ATPases in streptozotocin-induced diabetic rats fed extract of yam (Dioscorea cayenesis or dasheen Colocasia asculenta). Nutr Res 22:333–341

9.

Iyuke SE, Yusuf UF, Razil R, Fakhuru AI, Billa N, Achike FI (2004) Antitumoral action of linamarin and cassava tissue extracts. In: Proceedings of engineering for life. The 7th World Congress Chemical Engineering, vol 140, Scotland, pp 2–15

10.

Seigler DS (1975) Isolation and characterization of naturally occurring cyanogenic compounds. Phytochem 14:9–29

11.

Cooke RD (1978) An enzymatic assay for the total cyanide content of cassava (Manihot esculenta Crantz). J Sci Food Agric 29:345–352

12.

Jennifer MM, Wanda LBW, Richard TS (1995) Cyanogenesis in cassava (Manihot esculenta Crantz). J Exp Bot 46:731–741

13.

Huhges MA, Dunn MA (1982) Biochemical characterization of the Li Locus, which controls the activity of the cyanogenic β-glucosidase in Trifoliun, repens L. J Plant Mol Bio 1:169–181

14.

Egan SE, Yeoh H, Bradbury H (1998) Simple picrate paper kit for determination of the cyanogenic potential of cassava flour. J Sci Food Agric 76:39–48

15.

Bradbury JH, Egan SV, Lynch MJ (1991) Analysis of cyanide in cassava using acidhydrolysis of cyanogenic glucosides. J Sci Food Agric 55:277–290

16.

Mossman T (1983) Rapid colimetric assay for cellular growth and survival: application to proliferation and cytotoxicity assays. J Immunol Methods 65:55–63

17.

Igleeias C, Mayer J, Charez L, Calle F (1997) Genetic potential and stability of carotene content of cassava roots. Euphytica 94:367–373

18.

Srikanth G (1999) Membrane separation process-technology and business. Chem Eng World, XXXIV:55–66

19.

Mohr CM, Engelgan DE, Leeper SA, Charboneau BL (1989) Membrane technology review: membrane applications and research in food processing. Noyes Data Corporation, New Jersey

20.

Nakao S, Kimuras S (1981) Effect of gel layer rejection and fractionation of different molecular weight solutes by ultrafiltration, in synthetic membranes: hyperfiltration and ultrafiltration uses. Amemerica Chemical Society USA

21.

Haris JL (1986) Influence of gel layer rheology on Ultrafiltration flux of wheat starch effluent J. Mem Sci 29:97–109

22.

Haris JL, Dobos M (1989) Enhanced Ultrafiltration Flux rates by enzymatic hydrolysis in protein recovery from wheat starch effluent. J Mem Sci 41:87–102

23.

Kipling JJ (1965) Adsorption from solution of non-electrolytes. Academic, London

24.

Mantell CL (1951) Adsorption, 2nd edn. McGraw-Hill, USA

25.

Clapp RC, Bisset FH, Coburn RA, Long L Jr (1966) Cyanogenesis in manioc: linamarin and isolinamarin. Phyto 5:1323–1326

26.

Eberhard B (1993) Structural elucidation by NMR in organic chemistry. A practical guide. Wiley, England

27.

Hunsa P, Chulabhorn M, Somsak R, Uma P, Pittaya T, Unchare T, Waltor CT, Chaveng P, Brian WS, Allen W (1995) Cyanogenic and non-cyanogenic glucosides from Manihot esculenta. Phytochem 40:1167–1173

28.

Link N, Aubel C, Kelm JM, Marty RR, Greber D, Djovo V, Bourhis J, Weber W, Fussenegger M (2006) Therapeutic protein transduction of mammalian cells and mice by Nucleic acid-free lentiviral nanoparticles. Nucleic Acids Res 43:16
Acknowledgments
The authors wish to acknowledge the H.E. Griffin Cancer Trust Foundation for funding of this project.
About this article
Cite this article
Idibie, C.A., Davids, H. & Iyuke, S.E. Cytotoxicity of purified cassava linamarin to a selected cancer cell lines. Bioprocess Biosyst Eng 30, 261–269 (2007). https://doi.org/10.1007/s00449-007-0122-3
Received:

Accepted:

Published:

Issue Date:
Keywords
Linamarin

Linamarase

Cassava

Adsorption

Cytotoxicity