Abstract
The size of a volcanic eruption, and thus the associated potential hazards, depends partly on the depth, geometry, and size of the source magma chamber. To estimate magma chamber depths and sizes, we apply a newly developed analytical method, based on the aspect ratio (length/thickness) of dikes, to three volcanoes in the Karlıova region of Eastern Turkey, namely Turnadağ, Varto, and Özenç. The results indicate that the depths of the source chambers are between 2 and 4 km at Turnadağ, 2 to 5 km at Varto, both of which are located in transtensional tectonic regimes, but from 22 to 27 km at Özenç, which is located in a convergent tectonic regime. A similar reservoir depth at Özenç is indicated by seismic tomography, and this data also suggests that the reservoir is laterally continuous for more than 40 km. The large volume of ignimbrites (> 40 km3) associated with Varto, a collapse caldera, indicates that caldera subsidence may have maintained the excess magmatic pressure (through tectonic forcing) in the chamber over a longer time than during normal pyroclastic eruptions. The dike aspect ratios further indicate magmatic overpressures of 13–21 MPa for Varto, 13–17 MPa for Turnadağ, and 26–31 MPa for Özenç. The combined results from seismic tomography, analytical models and magma compositions indicate that both Turnadağ and Varto volcanoes, which are typical stratovolcanoes composed of mostly intermediate, and more rarely, acidic magmas, were fed by two very shallow and comparatively small magma chambers (2–5 km depth). Whereas less evolved magmas were erupted from Özenç, which hosts predominantly basaltic and intermediate lavas and dikes that were fed by a deep reservoir at 22–27 km depth. Our tomographic models show that none of the volcanoes are located directly over the center of a deep magma reservoir. Our data also indicates that the magma in the reservoir has migrated between 34 and 40 km in a right lateral motion (to the east) below Varto and Turnadağ, respectively, and 23 km in a left lateral motion (to the west) at Özenç over the past 3 Ma. This lateral propagation of magma can be explained by tectonic escape of the Anatolian block to the west through the Northern Anatolian Fault and the Varto Fault Zone over the last 6 Ma.
Access options
Buy single article
Instant access to the full article PDF.
US$ 39.95
Tax calculation will be finalised during checkout.
Subscribe to journal
Immediate online access to all issues from 2019. Subscription will auto renew annually.
US$ 119
Tax calculation will be finalised during checkout.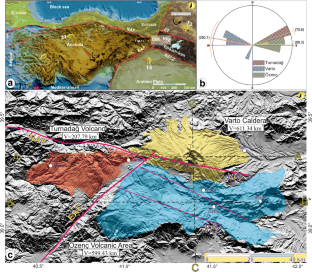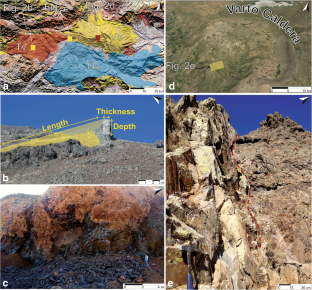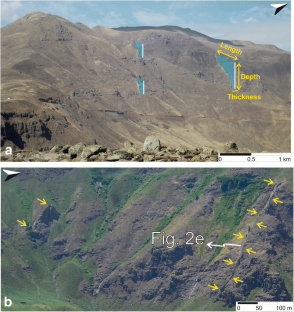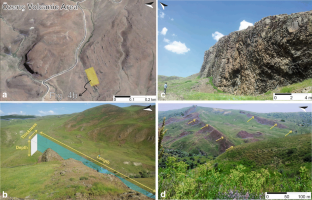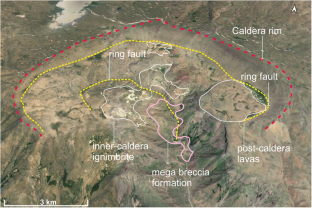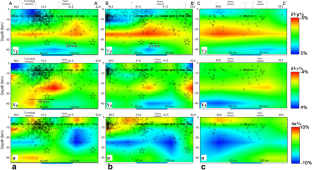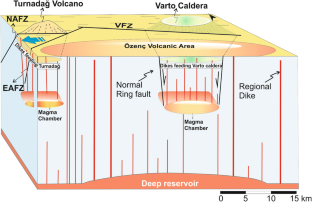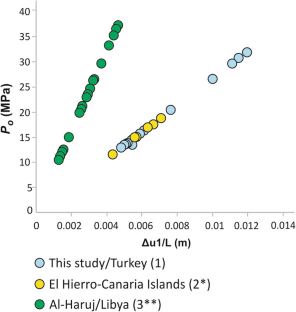 References
Acocella V (2007) Understanding caldera structure and development: and overview of analogue models compared to natural calderas. Earth-Sci Rev 85:125–160

Aldiss DT, Ghazali SA (1984) The regional geology and evolution of the Toba volcano-tectonic depression, Indonesia. J Geol Soc 141:487–500. https://doi.org/10.1144/gsjgs.141.3.0487

Alici P, Temel A, Gourgaud A, Vidal P, Gundogdu MN (2001) Quaternary tholeiitic to alkaline volcanism in the Karasu Valley, Dead Sea rift zone, Southeast Turkey: Sr-Nd-Pb-O isotopic and trace-element approaches to crust-mantle interaction. Int Geol Rev 43(2):120–138

Annen C, Pichavant M, Bachmann O, Burgisser A (2008) Conditions for the growth of a long-lived shallow crustal magma chamber below Mount Pelee volcano (Martinique, Lesser Antilles Arc). J Geophys Res 113(B07209). doi:https://doi.org/10.1029/2007JB005049

Bachmann O, Bergantz G (2008) The magma reservoirs that feed supereruptions. Elements 4(1):17–21

Barka AA (1992) The north Anatolian fault zone. Annales Tecton 6:164–195

Barnett Z, Gudmundsson A (2014) Numerical modelling of dykes deflected into sills to form a magma chamber. J Volcanol Geotherm Res 281:1–11

Becerril L, Galindo I, Gudmundsson A, Morales JM (2013) Depth of origin of magma in eruptions. Sci Rep 3:2762. https://doi.org/10.1038/srep02762

Bistacchi A, Tibaldi A, Pasquarè FA, Rust D (2012) The association of cone–sheets and radial dykes: data from the Isle of Skye (UK), numerical modelling, and implications for shallow magma chambers. Earth Planet Sci Lett 339–340:46–56

Bonatti E, Harrison CGA (1988) Eruption styles of basalt in oceanic spreading ridges and seamounts: effect of magma temperature and viscosity. J Geophys Res 93:2967–2980

Bower SM, Woods AW (1997) Control of magma volatile content and chamber depth on the mass erupted during explosive volcanic eruptions. J Geophys Res-Solid 102(B5):10273–10290. https://doi.org/10.1029/96JB03176

Bozkurt E (2001) Neotectonics of Turkey—a synthesis. Geodin Acta 14:3–30

Browning J, Gudmundsson A (2015) Caldera faults capture and deflect inclined sheets: an alternative mechanism of ring dike formation. B Volcanol 77(1):4

Browning J, Drymoni K, Gudmundsson A (2015) Forecasting magma-chamber rupture at Santorini volcano, Greece. Sci Rep 5:15785. https://doi.org/10.1038/srep15785

Buket E, Temel A (1998) Major-element, trace element, and Sr-Nd isotopic geochemistry and genesis of Varto (Muş) volcanic rocks, eastern Turkey. J Volcanol Geotherm Res 85:405–422

Caricchi L, Annen C, Blundy J, Simpson G, Pinel V (2014) Frequency and magnitude of volcanic eruptions controlled by magma injection and buoyancy. Nat Geosci 7(2):126–130

Carracedo JC, Day S, Guillou H, Rodríguez Badiola E, Canas JA, Pérez Torrado FJ (1998) Hotspot volcanism close to a passive continental margin: the Canary Islands. Geol Mag 135:591–604

Cayol V, Dieterich JH, Okamura AT, Miklius A (2000) High magma storage rates before the 1983 eruption of Kilauea, Hawaii. Science 288(5475):2343–2346

Chaussard E, Amelung F (2014) Regional controls on magma ascent and storage in volcanic arcs. Geochem Geophys Geosys 15:doi:https://doi.org/10.1002/2013GC005216

Chestler SR, Grosfils EB (2013) Using numerical modeling to explore the origin of intrusion patterns on Fernandina volcano, Galapagos Islands, Ecuador. Geophys Res Lett 40(17):4565–4569

Delaney P, Pollard D (1981) Deformation of host rocks and flow of magma during growth of minette dikes and breccia-bearing intrusions near Ship Rock, New Mexico, U.S. Geol. Surv. Prof. Pap. 1202

Dhont D, Chorowicz J (2006) Review of the neotectonics of the Eastern Turkish–Armenian Plateau by geomorphic analysis of digital elevation model imagery. Int J Earth Sci 95(1):34–49

Dvorak JJ, Dzurisin D (1997) Volcano geodesy: the search for magma reservoirs and the formation of eruptive vents. Rev Geophys 35(3):343–384. https://doi.org/10.1029/97RG00070

Elshaafi A, Gudmundsson A (2017a) Distribution and size of lava shields on the Al Haruj al Aswad and the Al Haruj al Abyad volcanic systems, Central Libya. J Volcanol Geoth Res 338:46–62

Elshaafi A, Gudmundsson A (2017b) Mechanical interaction between volcanic systems in Libya. Tectonophysics 722:549–565. https://doi.org/10.1016/j.tecto.2017.11.031

Elshaafi A, Gudmundsson A (2016) Volcano-tectonics of the Al Haruj Volcanic Province, Central Libya. J Volcanol Geotherm Res 325:189–202

Ernst RE, Grosfils EB, Mege D (2001) Giant dike swarms: earth, venus, and mars. Annu Rev Earth Pl Sc 29(1):489–534

Eychenne J, Houghton BF, Swanson DA, Carey RJ, Swavely L (2015) Dynamics of an open basaltic magma system: the 2008 activity of the Halema 'uma 'u overlook vent, Kīlauea caldera. Earth Planet Sci Lett 409:49–60

Ferguson DJ, Gonnermann HM, Ruprecht P, Plank T, Hauri EH, Houghton BF, Swanson DA (2016) Magma decompression rates during explosive eruptions of Kīlauea volcano, Hawaii, recorded by melt embayments. B Volcanol 78(10):71

Furlong KP, Schwartz SY (2004) Influence of the Mendocino triple junction on the tectonics of coastal California. Annu Rev Earth Pl Sc 32:403–433

Galindo I, Gudmundsson A (2012) Basaltic feeder-dykes in rift zones: geometry, emplacement, and effusion rates. Nat Hazard Earth Sys 12:3683–3700

Gerbault M (2012) Pressure conditions for shear and tensile failure around a cir-cular magma chamber, insight from elasto-plastic modelling. Geol Soc Lond Spec Publ 367(1):111–130

Geshi N, Kusumoto S, Gudmundsson A (2010) The geometric difference between non-feeder and feeder dikes. Geology 38:195–198

Gök R, Sandvol E, Türkelli N, Seber D, Barazangi M (2003) Sn attenuation in the Anatolian and Iranian plateau and surrounding regions. Geophys Res Lett 30(24):4

Gök R, Mellors RJ, Sandvol E, Pasyanos M, Hauk T, Takedatsu R, Yetirmishli G, Teoman U, Türkelli N, Godoladze T, Javakishvirli Z (2011) Lithospheric velocity structure of the Anatolian Plateau–Caucasus–Caspian region. J Geophys Res 116:B05303

Graeber F, Asch G (1999) Three-dimensional models of P wave velocity and P-to-S velocity ratio in the southern Central Andes by simultaneous inversion of local earthquake data. J Geophys Res 104(B9):20237–20256. https://doi.org/10.1029/1999JB900037

Gregg PM, De Silva SL, Grosfils EB (2013) Thermomechanics of shallow magma chamber pressurization: implications for the assessment of ground deformation data at active volcanoes. Earth Planet Sc Lett 384:100–108

Greenland LP, Okamura AT, Stokes JB (1988) Constraints on the mechanics of the eruption. In: Wolfe EW (Ed), the Puu Oo Eurption of Kilauea volcano, Hawaii: episodes 1 through 20, January 3, 1983 through June 8, 1984. US Geol Surv Prof Pap 1463:155–164

Grosfils EB (2007) Magma reservoir failure on the terrestrial planets: assessing the importance of gravitational loading in simple elastic models. J Volcanol Geotherm Res 166(2):47–75

Grosfils EB, McGovern PJ, Gregg PM, Galgana GA, Hurwitz DM, Long SM, Chestler SR (2015) Elastic models of magma reservoir mechanics: a key tool for investigating planetary volcanism. Geol Soc Lond Spec Publ 401(1):239–267

Gudmundsson A (1983) Form and dimensions of dykes in eastern Iceland. Tectonophysics 95(3–4):295–307

Gudmundsson A (1990) Emplacement of dikes, sills, and crustal magma chambers at divergent plate boundaries. Tectonophysics 176:257–275

Gudmundsson A (1995) Infrastructure and mechanics of volcanic systems in Iceland. J Volcanol Geotherm Res 64(1):1–22

Gudmundsson A (1999) Fluid overpressure and stress drop in fault zones. Geophys Res Lett 26:115–118

Gudmundsson A (2000) Dynamic of volcanic systems in Iceland: example of tectonism and volcanism at juxtaposed hot spot and Mid-Ocean ridge systems. Annu Rev Earth Pl Sc 28:107–140

Gudmundsson A (2006) How local stresses control magma-chamber ruptures, dyke injections, and eruptions in composite volcanoes. Earth-Sci Rev 79:1–31. https://doi.org/10.1016/j.earscirev2006.06.006

Gudmundsson A (2011) Rock fractures in geological processes. Cambridge University Press, Cambridge

Gudmundsson A (2012) Magma chambers: formation, local stresses, excess pressures, and compartments. J Volcanol Geotherm Res 237:19–41

Gudmundsson A (2015) Collapse-driven large eruptions. J Volcanol Geotherm Res 304:1–10

Gudmundsson A (2016) The mechanics of large volcanic eruptions. Earth-Sci Rev 163:72–93

Gudmundsson A (2018) Propagation paths of fluid-driven fractures. Geophys Res Abstr 20:EGU2018–EG15305

Gudmundsson A, Andrew REB (2007) Mechanical interaction between active volcanoes in Iceland. Geophys Res Lett 34:L10310

Gurocak Z, Solanki P, Alemdag S, Zaman MM (2012) New considerations for empirical estimation of tensile strength of rocks. Eng Geol 145:1–8

Italiano F, Sasmaz A, Yuce G, Okan OO (2013) Thermal fluids along the east Anatolian fault zone (EAFZ): geochemical features and relationships with the tectonic setting. Chem Geol 339:103–114

Jellinek AM, DePaolo DJ (2003) A model for the origin of large silicic magma chambers: precursors of caldera-forming eruptions. B Volcanol 65(5):363–381. https://doi.org/10.1007/s00445-003-0277-y

Haberland C, Rietbrock A (2001) Attenuation tomography in the western central Andes: A detailed insight into the structure of a magmatic arc. J Geophys Res 106(B6):11151–11167. https://doi.org/10.1029/2000JB900472

Hubert-Ferrari A, King G, Woerd J, Van der Villa I, Altunel E, Armijo R (2009) Long-term evolution of the north Anatolian fault: new constraints from its eastern termination. Geol Soc Lond Spec Publ 311(1):133–154. https://doi.org/10.1144/SP311.5

Innocenti F, Mazzuoli R, Pasquare G, Redicat di Brozolo F, Villari L (1976) Evolution of the volcanism in the area of interaction between the Arabian, Anatolian and Iranian plates (Lake Van, Eastern Turkey). J Volcanol Geoth Res 1:103–112

Karaoğlu Ö, Özdemir Y, Tolluoğlu AÜ, Karabıyıkoğlu M, Köse O, Froger JL (2005) Stratigraphy of the volcanic products around Nemrut caldera: implications for reconstruction of the caldera formation. Turk J Earth Sci 14:123–143

Karaoğlu Ö, Browning J, Bazargan M, Gudmundsson A (2016) Numerical modelling of triple-junction tectonics at Karlıova, eastern Turkey, with implications for regional transport. Earth Planet Sc Lett 452:157–170. https://doi.org/10.1016/j.epsl.2016.07.037

Karaoğlu O, Elshaafi A, Salah M, Browning J, Gudmundsson A (2017a) Large-volume lava flows fed by a deep magmatic reservoir at Ağrı Dağı (Ararat) volcano, eastern Turkey. Bull Volcanol 79:15. https://doi.org/10.1007/s00445-016-1098-0

Karaoğlu Ö, Sağlam-Selçuk A, Gudmundsson A (2017b) Tectonic controls on the Karlıova triple junction (Turkey): implications for tectonic inversion and the initiation of volcanism. Tectonophysics 694:368–384

Kavanagh JL, Boutelier D, Cruden AR (2015) The mechanics of sill inception, propagation and growth: experimental evidence for rapid reduction in magmatic overpressure. Earth Planet Sci Lett 421:117–128

Konstantinou KI, Lin CH, Liang WT (2007) Seismicity characteristics of a potentially active quaternary volcano: the Tatun volcano group, northern Taiwan. J Volcanol Geotherm Res 160:300–318

Kushiro I (1980) Viscosity, density, and structure of silicate melts at high pressures, and their petrological applications. In: Hargraves RB (ed) Physics of magmatic processes. Princeton University Press, Princeton, NJ, pp 93–120

Kusumoto S, Geshi N, Gudmundsson A (2013) Inverse modeling for estimating fluid-overpressure distributions and stress intensity factors from arbitrary open-fracture geometry. J Struct Geol 46:92–98

Kusumoto S, Gudmundsson A (2014) Displacement and stress fields around rock fractures opened by irregular overpressure variations Frontiers Earth Sci 2: doi:https://doi.org/10.3389/feart.2014.00007

Le Corvec N, Spörli KB, Rowland J, Lindsay J (2013) Spatial distribution and alignments of volcanic centers: clues to the formation of monogenetic volcanic fields. Earth Sci Rev 124:96–114

Lees J (2007) Seismic tomography of magmatic systems. J Volcanol Geotherm Res 167(1–4):37–56. doi:https://doi.org/10.1016/j.jvolgeores.2007.06. 008

Lemnifi A, Elshaafi A, Karaoğlu Ö, Salah M, Aouad N, Reed C, Yu Y (2017a) Complex seismic anisotropy and mantle dynamics beneath Turkey. J Geodyn 112:31–45

Lemnifi A, Elshaafi A, Browning J, El Ebadi S, Gudmundsson A (2017b) Crustal thickness beneath Libya and the origin of partial melt beneath AS Sawda Volcanic Province from receiver-function constraints. J Geophys Res 122. doi:https://doi.org/10.1002/2017JB014291

Lipman PW (1997) Subsidence of ash-flow calderas: relation to caldera size and magma chamber geometry. B Volcanol 59:198–218. https://doi.org/10.1007/s004450050186

Longpré MA, Troll VR, Hansteen TH (2008) Upper mantle magma storage and transport under a Canarian shield-volcano, Teno, Tenerife (Spain). J Geophys Res-Solid 113(B8)

Lustrino M, Keskin M, Mattioli M, Lebedev V, Chugaev A, Sharkov E, Kavak O (2010) Early activity of the largest Cenozoic shield volcano in the circum-Mediterranean area: Mt. Karacadag SE Turkey. Eur J Mineral 22:343–362

Macdonald K (1986) The crest of the Mid-Atlantic Ridge: Models for crustal generation processes and tectonics. In: Vogt PR, Tucholke BE (eds) The Geology of North America, Vol. M. The Western North Atlantic Region. Geol Soc Am, New York, NY, pp 51–68

MacLeod CJ, Yaouancq G (2000) A fossil melt lens in the Oman ophiolite: implications for magma chamber processes at fast spreading ridges. Earth Planet Sc Lett 176:357–373

Martel C, Pichavant M, Bourdier JL, Traineau H, Holtz F, Scaillet B (1998) Magma storage conditions and control of eruption regime in silicic volcanoes: experimental evidence from Mt. Pelée. Earth Planet Sci Lett 156:89–99. https://doi.org/10.1016/S0012821X(98)00003-X

Mogi K (1958) Relations between eruptions of various volcanoes and the deformations of the ground surfaces around them. B Earthq Res Inst 36:99–134

Moussallam Y, Edmonds M, Scaillet B, Peters N, Gennaro E, Sides I, Oppenheimer C (2016) The impact of degassing on the oxidation state of basaltic magmas: a case study of Kīlauea volcano. Earth Planet Sc Lett 450:317–325

Murase T, McBirney AR (1973) Properties of some common igneous rocks and their melts at high temperatures. Geol Soc Am Bull 84:3563–3592

Ofeigsson BG, Hooper A, Sigmundsson F, Sturkell E, Grapenthin R (2011) Deep magma storage at Hekla volcano, Iceland, revealed by InSAR time series analysis. J Geophys Res-Solid 116(B5)

Okay AI, Tüysüz O (1999) Tethyan sutures of northern Turkey. Geol Soc Lond Spec Publ 156(1):475–515

Orcutt J, McClain J, Burnett M (1984) Evolution of the ocean crust: results from recent seismic experiments. In: Gass LG, Lippard SJ, Shelton AW (eds) Ophiolites and oceanic lithosphere. Blackwell, Oxford, pp 7–16

Özdemir Y, Karaoğlu Ö, Tolluoğlu AÜ, Güleç N (2006) Volcanostratigraphy and petrogenesis of the Nemrut stratovolcano (East Anatolian High Plateau): the most recent post-collisional volcanism in Turkey. Chem Geol 226(3):189–211

Parsons T, Thompson GA (1991) The role of magma overpressure in suppressing earthquakes and tomography: worldwide examples. Science 253(5026):1399–1402

Pearce JA, Bender JF, de Long SE, Kidd WSF, Low PJ, Güner Y, Saroglu F, Yilmaz Y, Moorbath S, Mitchell JG (1990) Genesis of collision volcanism in eastern Anatolia, Turkey. J Volcanol Geotherm Res 44:189–229

Philipp SL (2012) Fluid overpressure estimates from the aspect ratios of mineral veins. Tectonophysics 581:35–47

Pinel V, Jaupart C (2004) Magma storage and horizontal dyke injection beneath a volcanic edifice. Earth Planet Sci Lett 221(1):245–262. https://doi.org/10.1016/S0012-821X(04)00076-7

Pistone M, Whittington AG, Andrews BJ, Cottrell E (2017) Crystal-rich lava dome extrusion during vesiculation: an experimental study. J Volcanol Geotherm Res 347:1–14

Poidevin JL (1998) Provenance studies of obsidian artefacts in Anatolia using the fission track dating method, an overview. In: Gourgaud a, Gratuze B, Poupeau G, Poidevin JL, Cauvin, MC (Eds.), L'Obsidienne au Proche et Moyen orient, du Volcan a` l'Outil. BAR International Series Hadrian Books, 738 pp. 105–156

Pollard D, Segall P (1987) Theoretical displacement and stresses near fractures in rocks: with application to faults, points, veins, dykes, and solution surfaces. In: Atkinson BK (ed) Fracture mechanics of rock. Academic Press, London, pp 277–349

Reed C, Almadani S, Gao S, Elsheikh A, Cherie S, Abdelsalam M, Liu K (2014) Receiver function constraints on crustal seismic velocities and partial melting beneath the Red Sea rift and adjacent regions, afar depression. J Geophys Res-Solid 119:2138–2152. https://doi.org/10.1002/2013JB010719

Reilinger R et al (2006) GPS constraints on continental deformation in the Africa–Arabia– Eurasia continental collision zone and implications for the dynamics of plate interactions. J Geophys Res 111:B05411

Salah MK, Şahin Ş, Aydin U (2011) Seismic velocity and Poisson's ratio tomography of the crust beneath East Anatolia. J Asian Earth Sci 40:746–761. https://doi.org/10.1016/j.jseaes.2010.10.021

Sançar C, Zabcı C, Akyüz HS, Sunal G, Villa IM (2015) Distributed transpressive continental deformation: the Varto fault zone, eastern Turkey. Tectonophysics 661:99–111

Sanford A, Einarsson P (1982). Magma chambers in rifts. In: G. Palmason (editor), continental and oceanic rifts. Am Geophys Union Geodyn Ser 8:147–168

Scandone R, Cashman KV, Malone SD (2007) Magma supply, magma ascent and style of volcanic eruptions. Earth Planet Sci Lett 253:513–529

Singh SC, Crawford WC, Carton H, Seher T, Combier V, Cannat M, Canales JP, Dusunur D, Escartin J, Miranda M (2006) Discovery of a magma chamber and faults beneath a mid-Atlantic ridge hydrothermal field. Nature 442:1029–1032

Sneddon IN, Lowengrub M (1969) Crack problems in the classical theory of elasticity. Wiley, New York

Stachnik JC, Dueker K, Schutt DL, Yuan H (2008) Imaging Yellowstone plume-lithosphere interactions from inversion of ballistic and diffusive Rayleigh wave dispersion and crustal thickness data. Geochem Geophy Geos 9:Q06004. https://doi.org/10.1029/2008GC001992

Stankiewicz J, Ryberg T, Haberland C, Natawidjaja D (2010) Lake Toba volcano magma chamber imaged by ambient seismic noise tomography. Geophys Res Lett 37(17)

Şengör AMC (2014) Triple junction. Encyclopedia of Marine Geosciences: pp 1–13. https://doi.org/10.1007/978-94-007-6644-0_122-1

Şengör AMC, Yılmaz Y (1981) Tethyan evolution of Turkey: a plate tectonic approach. Tectonophysics 75:181193203–190199241

Şengör AMC, Görür N, Şaroğlu F (1985) Strike-slip faulting and related basin formation in zones of tectonic escape: Turkey as a case study. In: Biddle, KT, Christie-Blick N (Eds.), Strike slip faulting and basin formation. Soc Econ Pa 37:227–267

Şengör AMC, Tüysüz O, Imren C, Sakınç M, Eyidogan H, Görür N, Le Pichon X, Rangin C (2004) The north Anatolian fault: a new look. Annu Rev Earth Planet Sci 33:37–112

Taisne B, Jaupart C (2011) Magma expansion and fragmentation in a propagating dyke. Earth Planet Sci Lett 301(1–2):146–152

Tibaldi A (2015) Structure of volcano plumbing systems: a review of multi-parametric effects. J Volcanol Geotherm Res 298:85–135

Tibaldi A, Pasquarè FA (2008) A new mode of inner volcano growth: the flower intrusive structure. Earth Planet Sci Lett 271(1–4):202–208

Türkünal S (1980) Doğu ve Güneydoğu Anadolu'nun jeolojisi. TMMOB Jeoloji Mühendisleri Odası

Troll V, Walter TR, Schmincke HU (2002) Cyclic caldera collapse: piston or piecemeal subsidence? Field and experimental evidence. Geology 30:135–138. https://doi.org/10.1130/0091-7613(2002)030<0135

Valko P, Economides MJ (1995) Hydraulic fracture mechanics. Wiley, New York

Walker GP (1986) Koolau dike complex, Oahu: intensity and origin of a sheeted-dike complex high in a Hawaiian volcanic edifice. Geology 14(4):310–313

West M, Menke W, Tolstoy M, Webb S, Sohn R (2001) Magma storage beneath axial volcano on the Juan de Fuca mid-ocean ridge. Nature 413:833–836

Yew CH (1997) Hydraulic fracture mechanics. Gulf Professional Publishing, Houston

Yılmaz Y, Güner Y, Şaroğlu F (1998) Geology of the Quaternary volcanic centres of the East Anatolia. J Volcanol Geotherm Res 85(1-4):173–210

Zhao D, Hasegawa A, Horiuchi S (1992) Tomographic imaging of P- and S-wave velocity structure beneath northeastern Japan. J Geophys Res 97:19909–19928

Zhao D, Hasegawa A, Kanamori H (1994) Deep structure of Japan subduction zone as derived from local, regional and teleseismic events. J Geophys Res 99:22313–22329

Zhao D, Yanada T, Hasegawa A, Umino N, Wei W (2012) Imaging the subducting slabs and mantle upwelling under the Japan Islands. Geophys J Int 190:816–828

Zor E, Sandvol E, Gürbüz C, Türkelli N, Seber D, Barazangi M (2003) The crustal structure of the east Anatolian plateau (Turkey) from receiver functions. Geophys Res Lett 30(24)
Acknowledgements
This study was supported by funds of the Yüzüncü Yıl Üniversitesi (Project Nu. 2014-MİM-B062). Özgür Karaoğlu is supported by The Scientific and Technological Research Council of Turkey (TUBITAK) International Postdoctoral Research Fellowship Programme. We are grateful to the Executive Editor Andrew Harris, Editor Valerio Acocella and the reviewers, Alessandro Tibaldi, Nobuo Geshi and an anonymous reviewer, for comments which greatly improved this work.
Additional information
Editorial responsibility: V. Acocella
About this article
Cite this article
Karaoğlu, Ö., Browning, J., Salah, M.K. et al. Depths of magma chambers at three volcanic provinces in the Karlıova region of Eastern Turkey. Bull Volcanol 80, 69 (2018). https://doi.org/10.1007/s00445-018-1245-x
Received:

Accepted:

Published:
Keywords
Magma

Reservoir

Dikes

Stress fields

Magma chamber depth

Seismic tomography