Abstract
Mesenchymal stem cell (MSC) therapy represents an alternative approach for tissue regeneration and inflammation control. In spite of a huge amount of preclinical data that has been accumulated on the therapeutic properties of MSCs, there are many conflicting results, possibly due to differences in the properties of MSCs obtained from different sources or underestimated mechanisms of MSC in vivo behavior. This review consolidates the in vivo effects of MSC therapy, discusses the fate of MSCs after intravascular and local delivery and proposes possible trends in MSC therapy.
This is a preview of subscription content, log in to check access.
Access options
Buy single article
Instant access to the full article PDF.
US$ 39.95
Price includes VAT for USA
Subscribe to journal
Immediate online access to all issues from 2019. Subscription will auto renew annually.
US$ 199
This is the net price. Taxes to be calculated in checkout.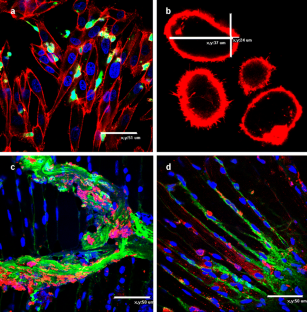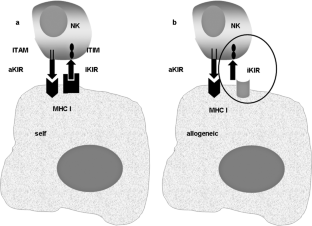 References
Aggarwal S, Pittenger MF (2005) Human mesenchymal stem cells modulate allogeneic immune cell responses. Blood 105:1815–1822

Akiyama K, Chen C, Wang D, Xu X, Qu C, Yamaza T, Cai T, Chen W, Sun L, Shi S (2012) Mesenchymal stem cell induced immunoregulation involves FAS-ligand-/FAS-mediated T cell apoptosis. Cell Stem Cell 10(5):544–555

Akyurekli C, Le Y, Richardson RB, Fergusson D, Tay J, Allan DS (2015) A systematic review of preclinical studies on the therapeutic potential of mesenchymal stromal cell-derived microvesicles. Stem Cell Rev 11(1):150–160. https://doi.org/10.1007/s12015-014-9545-9

Allen TA, Gracieux D, Talib M, Tokarz DA, Hensley MT, Cores J, Vandergriff A, Tang J, de Andrade JB, Dinh PU, Yoder JA, Cheng K (2017) Angiopellosis as an alternative mechanism of cell extravasation. Stem Cells 35(1):170–180. https://doi.org/10.1002/stem.2451

Barrow AD, Trowsdale J (2006) You say ITAM and I say ITIM, let's call the whole thing off: the ambiguity of immunoreceptor signalling. Eur J Immunol 36(7):1646–1653

Bartholomew A, Sturgeon C, Siatskas M, Ferrer K, McIntosh K, Patil S, Hardy W, Devine S, Ucker D, Deans R, Moseley A, Hoffman R (2002) Mesenchymal stem cells suppress lymphocyte proliferation in vitro and prolong skin graft survival in vivo. Exp Hematol 30(1):42–48

Bartolucci JG, Verdugo FJ, González PL, Larrea RE, Abarzua E, Goset C, Rojo PG, Palma I, Lamich R, Pedreros PA, Valdivia G, Lopez VM, Nazzal C, Alcayaga F, Cuenca J, Brobeck MJ, Patel AN, Figueroa FE, Khoury M (2017) Safety and efficacy of the intravenous infusion of umbilical cord mesenchymal stem cells in patients with heart failure: a phase 1/2 randomized controlled trial (RIMECARD trial). Circ Res. https://doi.org/10.1161/CIRCRESAHA.117.310712

Beyth S, Borovsky Z, Mevorach D, Liebergall M, Gazit Z, Aslan H, Galun E, Rachmilewitz J (2005) Human mesenchymal stem cells alter antigen-presenting cell maturation and induce T-cell unresponsiveness. Blood 105(5):2214–2219

Bhansali A, Asokumar P, Walia R, Bhansali S, Gupta V, Jain A, Sachdeva N, Sharma RR, Marwaha N, Khandelwal N (2014) Efficacy and safety of autologous bone marrow-derived stem cell transplantation in patients with type 2 diabetes mellitus: a randomized placebo-controlled study. Cell Transplant 23(9):1075–1085

Borregaard N (2010) Neutrophils, from marrow to microbes. Immunity 33:657–670

Brazil JC, Parkos CA (2016) Pathobiology of neutrophil-epithelial interactions. Immunol Rev 273(1):94–111. https://doi.org/10.1111/imr.12446

Burk J, Berner D, Brehm W, Hillmann A, Horstmeier C, Josten C, Paebst F, Rossi G, Schubert S, Ahrberg AB (2016) Long-term cell tracking following local injection of mesenchymal stromal cells in the equine model of induced tendon disease. Cell Transplant 25(12):2199–2211. https://doi.org/10.3727/096368916X692104

Butler J, Epstein SE, Greene SJ, Quyyumi AA, Sikora S, Kim RJ, Anderson AS, Wilcox JE, Tankovich NI, Lipinski MJ, Ko YA, Margulies KB, Cole RT, Skopicki HA, Gheorghiade M (2017) Intravenous allogeneic mesenchymal stem cells for nonischemic cardiomyopathy: safety and efficacy results of a phase II-A randomized trial. Circ Res 120(2):332–340. https://doi.org/10.1161/CIRCRESAHA.116.309717

Cai J, Wu Z, Xu X, Liao L, Chen J, Huang L, Wu W, Luo F, Wu C, Pugliese A, Pileggi A, Ricordi C, Tan J (2016) Umbilical cord mesenchymal stromal cell with autologous bone marrow cell transplantation in established type 1 diabetes: a pilot randomized controlled open-label clinical study to assess safety and impact on insulin secretion. Diabetes Care 39(1):149–157. https://doi.org/10.2337/dc15-0171

Cui R, Rekasi H, Hepner-Schefczyk M, Fessmann K, Petri RM, Bruderek K, Brandau S, Jäger M, Flohé SB (2016) Human mesenchymal stromal/stem cells acquire immunostimulatory capacity upon cross-talk with natural killer cells and might improve the NK cell function of immunocompromised patients. Stem Cell Res Ther 7(1):88. https://doi.org/10.1186/s13287-016-0353-9

Cui X, He Z, Liang Z, Chen Z, Wang H, Zhang J (2017a) Exosomes from adipose-derived mesenchymal stem cells protect the myocardium against ischemia/reperfusion injury through Wnt/β-catenin signaling pathway. J Cardiovasc Pharmacol 70(4):225–231. https://doi.org/10.1097/FJC.0000000000000507

Cui LL, Nitzsche F, Pryazhnikov E, Tibeykina M, Tolppanen L, Rytkönen J, Huhtala T, Mu JW, Khiroug L, Boltze J, Jolkkonen J (2017b) Integrin α4 overexpression on rat mesenchymal stem cells enhances transmigration and reduces cerebral embolism after intracarotid injection. Stroke. https://doi.org/10.1161/STROKEAHA.117.017809

Daëron M, Latour S, Malbec O, Espinosa E, Pina P, Pasmans S, Fridman WH (1995) The same tyrosine-based inhibition motif, in the intracytoplasmic domain of Fc gamma RIIB, regulates negatively BCR-, TCR-, and FcR-dependent cell activation. Immunity 3(5):635–646

De Becker A, Riet IV (2016) Homing and migration of mesenchymal stromal cells: how to improve the efficacy of cell therapy? World J Stem Cells 8(3):73–87. https://doi.org/10.4252/wjsc.v8.i3.73

Dollet PE, Ravau J, André F, Najimi M, Sokal E, Lombard C (2016) Comprehensive screening of cell surface markers expressed by adult-derived human liver stem/progenitor cells harvested at passage 5: potential implications for engraftment. Stem Cells Int 2016:9302537

Dominici M, Le Blanc K, Mueller I, Slaper-Cortenbach I, Marini F, Krause D, Deans R, Keating A, Prockop D, Horwitz E (2006) Minimal criteria for defining multipotent mesenchymal stromal cells. The International Society for Cellular Therapy position statement. Cytotherapy 8:315–317

Drommelschmidt K, Serdar M, Bendix I, Herz J, Bertling F, Prager S, Keller M, Ludwig AK, Duhan V, Radtke S, de Miroschedji K, Horn PA, van de Looij Y, Giebel B, Felderhoff-Müser U (2017) Mesenchymal stem cell-derived extracellular vesicles ameliorate inflammation-induced preterm brain injury. Brain Behav Immun 60:220–232. https://doi.org/10.1016/j.bbi.2016.11.011

Evans CE, Palazon A, Sim J, Tyrakis PA, Prodger A, Lu X, Chan S, Bendahl PO, Belting M, Von Euler L, Rundqvist H, Johnson RS, Branco C (2017) Modelling pulmonary microthrombosis coupled to metastasis: distinct effects of thrombogenesis on tumorigenesis. Biol Open 6(5):688–697. https://doi.org/10.1242/bio.024653

Fernández O, Izquierdo G, Fernández V, Leyva L, Reyes V, Guerrero M, León A, Arnaiz C, Navarro G, Páramo MD, Cuesta A, Soria B, Hmadcha A, Pozo D, Fernandez-Montesinos R, Leal M, Ochotorena I, Gálvez P, Geniz MA, Barón FJ, Mata R, Medina C, Caparrós-Escudero C, Cardesa A, Cuende N (2018) Adipose-derived mesenchymal stem cells (AdMSC) for the treatment of secondary-progressive multiple sclerosis: a triple blinded, placebo controlled, randomized phase I/II safety and feasibility study. Friede T, ed. PLoS One 13(5):e0195891. https://doi.org/10.1371/journal.pone.0195891

Florea V, Rieger AC, Difede DL, El-Khorazaty J, Natsumeda M, Banerjee MN, Tompkins BA, Khan A, Schulman IH, Landin AM, Mushtaq M, Lowery MH, Byrnes J, Hendel RC, Cohen MG, Valasaki K, Pujol MV, Ghersin E, Miki R, Delgado C, Abuzeid FA, Vidro-Casiano M, Saltzman R, DaFonseca D, Caceres LV, Ramdas KN, Mendizabal A, Heldman AW, Mitrani RD, Hare JM (2017) Dose comparison study of allogeneic mesenchymal stem cells in patients with ischemic cardiomyopathy (the TRIDENT study). Circ Res. https://doi.org/10.1161/CIRCRESAHA.117.311827

Furlani D, Ugurlucan M, Ong L, Bieback K, Pittermann E, Westien I, Wang W, Yerebakan C, Li W, Gaebel R, Li RK, Vollmar B, Steinhoff G, Ma N (2009) Is the intravascular administration of mesenchymal stem cells safe? Mesenchymal stem cells and intravital microscopy. Microvasc Res 77(3):370–376. https://doi.org/10.1016/j.mvr.2009.02.001

Galipeau J, Krampera M (2015) The challenge of defining mesenchymal stromal cell potency assays and their potential use as release criteria. Cytotherapy 17(2):125–127. https://doi.org/10.1016/j.jcyt.2014.12.008

Galipeau J, Krampera M, Barrett J, Dazzi F, Deans RJ, DeBruijn J, Dominici M, Fibbe WE, Gee AP, Gimble JM, Hematti P, Koh MB, LeBlanc K, Martin I, McNiece IK, Mendicino M, Oh S, Ortiz L, Phinney DG, Planat V, Shi Y, Stroncek DF, Viswanathan S, Weiss DJ, Sensebe L (2016) International Society for Cellular Therapy perspective on immune functional assays for mesenchymal stromal cells as potency release criterion for advanced phase clinical trials. Cytotherapy 18(2):151–159. https://doi.org/10.1016/j.jcyt.2015.11.008

Gallois A, Silva I, Osman I, Bhardwaj N (2015) Reversal of natural killer cell exhaustion by TIM-3 blockade. Oncoimmunology 3(12):e946365

Ge J, Guo L, Wang S, Zhang Y, Cai T, Zhao RC, Wu Y (2014) The size of mesenchymal stem cells is a significant cause of vascular obstructions and stroke. Stem Cell Rev 10(2):295–303. https://doi.org/10.1007/s12015-013-9492-x

Gimble JM, Katz AJ, Bunnell BA (2007) Adipose-derived stem cells for regenerative medicine. Circ Res 100:1249–1260

Glassberg MK, Minkiewicz J, Toonkel RL, Simonet ES, Rubio GA, DiFede D, Shafazand S, Khan A, Pujol MV, LaRussa VF, Lancaster LH, Rosen GD, Fishman J, Mageto YN, Mendizabal A, Hare JM (2017) Allogeneic human mesenchymal stem cells in patients with idiopathic pulmonary fibrosis via intravenous delivery (AETHER): a phase I safety clinical trial chest. 151(5):971–981. https://doi.org/10.1016/j.chest.2016.10.061

Gleeson BM, Martin K, Ali MT, Kumar AH, Pillai MG, Kumar SP, O'Sullivan JF, Whelan D, Stocca A, Khider W, Barry FP, O'Brien T, Caplice NM (2015) Bone marrow-derived mesenchymal stem cells have innate procoagulant activity and cause microvascular obstruction following intracoronary delivery: amelioration by antithrombin therapy. Stem Cells 33(9):2726–2737. https://doi.org/10.1002/stem.2050

Glennie S, Soeiro I, Dyson PJ, Lam EW, Dazzi F (2005) Bone marrow mesenchymal stem cells induce division arrest anergy of activated T cells. Blood 105(7):2821–2827

Gronthos S, Graves SE, Ohta S, Simmons PJ (1994) The STRO-1+ fraction of adult human bone marrow contains the osteogenic precursors. Blood 84:4164–4173

Gronthos S, Fitter S, Diamond P, Simmons PJ, Itescu S, Zannettino AC (2007) A novel monoclonal antibody (STRO-3) identifies an isoform of tissue nonspecific alkaline phosphatase expressed by multipotent bone marrow stromal stem cells. Stem Cells Dev 16(6):953–963

Hare JM, DiFede DL, Rieger AC, Florea V, Landin AM, El-Khorazaty J, Khan A, Mushtaq M, Lowery MH, Byrnes JJ, Hendel RC, Cohen MG, Alfonso CE, Valasaki K, Pujol MV, Golpanian S, Ghersin E, Fishman JE, Pattany P, Gomes SA, Delgado C, Miki R, Abuzeid F, Vidro-Casiano M, Premer C, Medina A, Porras V, Hatzistergos KE, Anderson E, Mendizabal A, Mitrani R, Heldman AW (2017) Randomized comparison of allogeneic versus autologous mesenchymal stem cells for nonischemic dilated cardiomyopathy: POSEIDON-DCM trial. J Am Coll Cardiol 69(5):526–537. https://doi.org/10.1016/j.jacc.2016.11.009

Henry TD, Schaer GL, DeMaria A, Recker D, Remmers AE, Goodrich J, Patel AN (2016a) The ixCELL-DCM trial: rationale and design. Cell Transplant 25(9):1689–1699

Henry TD, Traverse JH, Hammon BL, East CA, Bruckner B, Remmers AE, Recker D, Bull DA, Patel AN (2016b) Safety and efficacy of ixmyelocel-T: an expanded, autologous multi-cellular therapy, in dilated cardiomyopathy. Circ Res 115(8):730–737. https://doi.org/10.1161/CIRCRESAHA.115.304554

Hu GW, Li Q, Niu X, Hu B, Liu J, Zhou SM, Guo SC, Lang HL, Zhang CQ, Wang Y, Deng ZF (2015) Exosomes secreted by human-induced pluripotent stem cell-derived mesenchymal stem cells attenuate limb ischemia by promoting angiogenesis in mice. Stem Cell Res Ther 6:10. https://doi.org/10.1186/scrt546

Huang JH, Yin XM, Xu Y, Xu CC, Lin X, Ye FB, Cao Y, Lin FY (2017) Systemic administration of exosomes released from mesenchymal stromal cells attenuates apoptosis, inflammation, and promotes angiogenesis after spinal cord injury in rats. J Neurotrauma. https://doi.org/10.1089/neu.2017.5063

Humphrey JH (1986) Regulation of in vivo immune responses: few principles and much ignorance. CIBA Found Symp 119:6–24

Hunt JS, Fishback JL, Andrews GK, Wood GW (1988) Expression of class I HLA genes by trophoblast cells. Analysis by in situ hybridization. J Immunol 140(4):1293–1299

Jurisic G, Iolyeva M, Proulx ST, Halin C, Detmar M (2010) Thymus cell antigen 1 (Thy1, CD90) is expressed by lymphatic vessels and mediates cell adhesion to lymphatic endothelium. Exp Cell Res 316:2982–2992

Kalinina N, Kharlampieva D, Loguinova M, Butenko I, Pobeguts O, Efimenko A, Ageeva L, Sharonov G, Ischenko D, Alekseev D, Grigorieva O, Sysoeva V, Rubina K, Lazarev V, Govorun V (2015) Characterization of secretomes provides evidence for adipose-derived mesenchymal stromal cells subtypes. Stem Cell Res Ther 6:221. https://doi.org/10.1186/s13287-015-0209-8

Khabbal J, Kerkelä E, Mitkari B, Raki M, Nystedt J, Mikkonen V, Bergström K, Laitinen S, Korhonen M, Jolkkonen J (2015) Differential clearance of rat and human bone marrow-derived mesenchymal stem cells from the brain after intra-arterial infusion in rats. Cell Transplant 24(5):819–828. https://doi.org/10.3727/096368914X679336

Kim SM, Jeong CH, Woo JS, Ryu CH, Lee JH, Jeun SS (2015) In vivo near-infrared imaging for the tracking of systemically delivered mesenchymal stem cells: tropism for brain tumors and biodistribution. Int J Nanomedicine 11:13–23. https://doi.org/10.2147/IJN.S97073

Krueger TEG, Thorek DLJ, Denmeade SR, Isaacs JT, Brennen WN (2018) Concise review: mesenchymal stem cell-based drug delivery: the good, the bad, the ugly, and the promise. Stem Cells Transl Med. https://doi.org/10.1002/sctm.18-0024

Lebouvier A, Poignard A, Cavet M, Amiaud J, Leotot J, Hernigou P, Rahmouni A, Bierling P, Layrolle P, Rouard H, Chevallier N (2015) Development of a simple procedure for the treatment of femoral head osteonecrosis with intra-osseous injection of bone marrow mesenchymal stromal cells: study of their biodistribution in the early time points after injection. Stem Cell Res Ther 6:68. https://doi.org/10.1186/s13287-015-0036-y

Leibacher J, Dauber K, Ehser S, Brixner V, Kollar K, Vogel A, Spohn G, Schäfer R, Seifried E, Henschler R (2017) Human mesenchymal stromal cells undergo apoptosis and fragmentation after intravenous application in immune-competent mice. Cytotherapy 19(1):61–74

Lin CM, Gill RG (2016) Direct and indirect allograft recognition: pathways dictating graft rejection mechanisms. Curr Opin Organ Transplant 21(1):40–44

Lin G, Liu G, Banie L, Wang G, Ning H, Lue TF, Lin C-S (2011a) Tissue distribution of mesenchymal stem cell marker Stro-1. Stem Cells Dev 20(10):1747–1752. https://doi.org/10.1089/scd.2010.0564

Lin CS, Lue TF, Illouz YG, Sterodimas A (2011b) Adipose stem cells and regenerative medicine. In: Adipose-derived stem cells: characterization and application in urology. Springer, New York, pp 193–207

Lin CS, Ning H, Lin G, Lue TF (2012) Is CD34 truly a negative marker for mesenchymal stromal cells? Cytotherapy 14:1159–1163

Lin CS, Xin ZC, Dai J, Lue TF (2013) Commonly used mesenchymal stem cell markers and tracking labels: limitations and challenges. Histol Histopathol 28(9):1109–1116. https://doi.org/10.14670/HH-28.1109

Liu JJ, Hu XJ, Li ZR, Yan RH, Li D, Wang J, Shan H (2017a) In vivo bioluminescence imaging of transplanted mesenchymal stromal cells and their rejection mediated by intrahepatic NK cells. Mol Imaging Biol 19(1):31–40. https://doi.org/10.1007/s11307-016-0962-9

Liu Z, Yago T, Zhang N, Panicker SR, Wang Y, Yao L, Mehta-D'souza P, Xia L, Zhu C, McEver RP (2017b) L-selectin mechanochemistry restricts neutrophil priming in vivo. Nat Commun 8:15196. https://doi.org/10.1038/ncomms15196

Ljunggren HG, Karre K (1990) In search of the 'missing self': MHC molecules and NK cell recognition. Immunol Today 11:237–244

Lu D, Chen B, Liang Z, Deng W, Jiang Y, Li S, Xu J, Wu Q, Zhang Z, Xie B, Chen S (2011) Comparison of bone marrow mesenchymal stem cells with bone marrow-derived mononuclear cells for treatment of diabetic critical limb ischemia and foot ulcer: a double-blind, randomized, controlled trial. Diabetes Res Clin Pract 92(1):26–36. https://doi.org/10.1016/j.diabres.2010.12.010

Luk F, de Witte SF, Korevaar SS, Roemeling-van Rhijn M, Franquesa M, Strini T, van den Engel S, Gargesha M, Roy D, Dor FJ, Horwitz EM, de Bruin RW, Betjes MG, Baan CC, Hoogduijn MJ (2016) Inactivated mesenchymal stem cells maintain immunomodulatory capacity. Stem Cells Dev 25(18):1342–1354. https://doi.org/10.1089/scd.2016.0068

Mäkelä T, Takalo R, Arvola O, Haapanen H, Yannopoulos F, Blanco R, Ahvenjärvi L, Kiviluoma K, Kerkelä E, Nystedt J, Juvonen T, Lehenkari P (2015) Safety and biodistribution study of bone marrow-derived mesenchymal stromal cells and mononuclear cells and the impact of the administration route in an intact porcine model. Cytotherapy 17(4):392–402. https://doi.org/10.1016/j.jcyt.2014.12.004

Matsushita T, Kibayashi T, Katayama T, Yamashita Y, Suzuki S, Kawamata J, Honmou O, Minami M, Shimohama S (2011) Mesenchymal stem cells transmigrate across brain microvascular endothelial cell monolayers through transiently formed inter-endothelial gaps. Neurosci Lett 502(1):41–45. https://doi.org/10.1016/j.neulet.2011.07.021

Meseguer-Olmo L, Montellano AJ, Martínez T, Martínez CM, Revilla-Nuin B, Roldán M, Mora CF, López-Lucas MD, Fuente T (2017) Intraarticular and intravenous administration of (99M)Tc-HMPAO-labeled human mesenchymal stem cells ((99M)TC-AH-MSC(S)): in vivo imaging and biodistribution. Nucl Med Biol 46:36–42. https://doi.org/10.1016/j.nucmedbio.2016.12.003

Mildmay-White A, Khan W (2017) Cell surface markers on adipose-derived stem cells: a systematic review. Curr Stem Cell Res Ther 12(6):484–492. https://doi.org/10.2174/1574888X11666160429122133

Moll G, Rasmusson-Duprez I, von Bahr L, Connolly-Andersen AM, Elgue G, Funke L, Hamad OA, Lönnies H, Magnusson PU, Sanchez J, Teramura Y, Nilsson-Ekdahl K, Ringdén O, Korsgren O, Nilsson B, Le Blanc K (2012) Are therapeutic human mesenchymal stromal cells compatible with human blood? Stem Cells 30(7):1565–1574. https://doi.org/10.1002/stem.1111

Monsel A, Zhu YG, Gudapati V, Lim H, Lee JW (2016) Mesenchymal stem cell derived secretome and extracellular vesicles for acute lung injury and other inflammatory lung diseases. Expert Opin Biol Ther 16(7):859–871. https://doi.org/10.1517/14712598.2016.1170804

Nassiri F, Cusimano MD, Scheithauer BW, Rotondo F, Fazio A, Yousef GM, Syro LV, Kovacs K, Lloyd RV (2011) Endoglin (CD105): a review of its role in angiogenesis and tumor diagnosis, progression and therapy. Anticancer Res 31:2283–2290

Nong K, Wang W, Niu X, Hu B, Ma C, Bai Y, Wu B, Wang Y, Ai K (2016) Hepatoprotective effect of exosomes from human-induced pluripotent stem cell-derived mesenchymal stromal cells against hepatic ischemia-reperfusion injury in rats. Cytotherapy 18(12):1548–1559. https://doi.org/10.1016/j.jcyt.2016.08.002

Nourshargh S, Alon R (2014) Leukocyte migration into inflamed tissues. Immunity 41(5):694–707. https://doi.org/10.1016/j.immuni.2014.10.008

Ophelders DR, Wolfs TG, Jellema RK, Zwanenburg A, Andriessen P, Delhaas T, Ludwig AK, Radtke S, Peters V, Janssen L, Giebel B, Kramer BW (2016) Mesenchymal stromal cell-derived extracellular vesicles protect the fetal brain after hypoxia-ischemia. Stem Cells Transl Med 5(6):754–763. https://doi.org/10.5966/sctm.2015-0197

Oshima K, Aoki N, Kato T, Kitajima K, Matsuda T (2002) Secretion of a peripheral membrane protein, MFG-E8, as a complex with membrane vesicles. Eur J Biochem 269(4):1209–1218

Pachler K, Lener T, Streif D, Dunai ZA, Desgeorges A, Feichtner M, Öller M, Schallmoser K, Rohde E, Gimona M (2017) A good manufacturing practice-grade standard protocol for exclusively human mesenchymal stromal cell-derived extracellular vesicles. Cytotherapy 19(4):458–472. https://doi.org/10.1016/j.jcyt.2017.01.001

Packham DK, Fraser IR, Kerr PG, Segal KR (2016) Allogeneic mesenchymal precursor cells (MPC) in diabetic nephropathy: a randomized, placebo-controlled, dose escalation study. EBioMedicine 12:263–269. https://doi.org/10.1016/j.ebiom.2016.09.011

Patel AN, Henry TD, Quyyumi AA, Schaer GL, Anderson RD, Toma C, East C, Remmers AE, Goodrich J, Desai AS, Recker D, DeMaria A, ixCELL-DCM Investigators (2016) Ixmyelocel-T for patients with ischaemic heart failure: a prospective randomised double-blind trial. Lancet 387(10036):2412–2421. https://doi.org/10.1016/S0140-6736(16)30137-4

Powell RJ, Marston WA, Berceli SA, Guzman R, Henry TD, Longcore AT, Stern TP, Watling S, Bartel RL (2012) Cellular therapy with Ixmyelocel-T to treat critical limb ischemia: the randomized, double-blind, placebo-controlled RESTORE-CLI trial. Mol Ther 20(6):1280–1286. https://doi.org/10.1038/mt.2012.52

Rajalingam R (2012) Overview of the killer cell immunoglobulin-like receptor system. Methods Mol Biol 882:391–414

Ramot Y, Steiner M, Morad V, Leibovitch S, Amouyal N, Cesta MF, Nyska A (2010) Pulmonary thrombosis in the mouse following intravenous administration of quantum dot-labeled mesenchymal cells. Nanotoxicology 4(1):98–105. https://doi.org/10.3109/17435390903470093

Ruster B, Gottig S, Ludwig RJ, Bistrian R, Muller S, Seifried E, Gille J, Henschler R (2006) Mesenchymal stem cells display coordinated rolling and adhesion behavior on endothelial cells. Blood 108:3938–3944

Sackstein R, Merzaban JS, Cain DW, Dagia NM, Spencer JA, Lin CP, Wohlgemuth R (2008) Ex vivo glycan engineering of CD44 programs human multipotent mesenchymal stromal cell trafficking to bone. Nat Med 14:181–187

Samsonraj RM, Raghunath M, Nurcombe V, Hui JH, van Wijnen AJ, Cool SM (2017) Concise review: multifaceted characterization of human mesenchymal stem cells for use in regenerative medicine. Stem Cells Transl Med 6(12):2173–2185. https://doi.org/10.1002/sctm.17-0129

Schafer JL, Müller-Trutwin MC, Reeves RK (2015) NK cell exhaustion: bad news for chronic disease? Oncotarget 6(26):21797–21798

See F, Seki T, Psaltis PJ, Sondermeijer HP, Gronthos S, Zannettino AC, Govaert KM, Schuster MD, Kurlansky PA, Kelly DJ, Krum H, Itescu S (2011) Therapeutic effects of human STRO-3-selected mesenchymal precursor cells and their soluble factors in experimental myocardial ischemia. J Cell Mol Med 15(10):2117–2129. https://doi.org/10.1111/j.1582-4934.2010.01241.x

Singh A, Singh A, Sen D (2016) Mesenchymal stem cells in cardiac regeneration: a detailed progress report of the last 6 years (2010–2015). Stem Cell Res Ther 7:82. https://doi.org/10.1186/s13287-016-0341-0

Skyler JS, Fonseca VA, Segal KR, Rosenstock J, MSB-DM003 Investigators (2015) Allogeneic mesenchymal precursor cells in type 2 diabetes: a randomized, placebo-controlled, dose-escalation safety and tolerability pilot study. Diabetes Care 38(9):1742–1749. https://doi.org/10.2337/dc14-2830 (ClinicalTrials.gov Identifier: NCT01843387)

Sood V, Mittal BR, Bhansali A, Singh B, Khandelwal N, Marwaha N, Jain A (2015) Biodistribution of 18F-FDG-labeled autologous bone marrow-derived stem cells in patients with type 2 diabetes mellitus: exploring targeted and intravenous routes of delivery. Clin Nucl Med 40(9):697–700. https://doi.org/10.1097/RLU.0000000000000850

Spriet M, Hunt GB, Walker NJ, Borjesson DL (2015) Scintigraphic tracking of mesenchymal stem cells after portal, systemic intravenous and splenic administration in healthy beagle dogs. Vet Radiol Ultrasound 56(3):327–334. https://doi.org/10.1111/vru.12243

Stolzing A, Bauer E, Scutt A (2012) Suspension cultures of bone-marrow-derived mesenchymal stem cells: effects of donor age and glucose level. Stem Cells Dev 21:2718–2723

Tamajusuku AS, Carrillo-Sepulveda MA, Braganhol E, Wink MR, Sarkis JJ, Barreto-Chaves ML, Battastini AM (2006) Activity and expression of ecto-5′-nucleotidase/CD73 are increased by thyroid hormones in vascular smooth muscle cells. Mol Cell Biochem 289:65–72

Taylor DA, Perin EC, Willerson JT, Zierold C, Resende M, Carlson M, Nestor B, Wise E, Orozco A, Pepine CJ, Henry TD, Ellis SG, Zhao DX, Traverse JH, Cooke JP, Schutt RC, Bhatnagar A, Grant MB, Lai D, Johnstone BH, Sayre SL, Moyé L, Ebert RF, Bolli R, Simari RD, Cogle CR, Cardiovascular Cell Therapy Research Network (CCTRN) (2016) Identification of bone marrow cell subpopulations associated with improved functional outcomes in patients with chronic left ventricular dysfunction: an embedded cohort evaluation of the FOCUS-CCTRN trial. Cell Transplant 25(9):1675–1687

Teo GS, Ankrum JA, Martinelli R, Boetto SE, Simms K, Sciuto TE, Dvorak AM, Karp JM, Carman CV (2012) Mesenchymal stem cells transmigrate between and directly through tumor necrosis factor-α-activated endothelial cells via both leukocyte-like and novel mechanisms. Stem Cells 30(11):2472–2486. https://doi.org/10.1002/stem.1198

Thomas H, Jäger M, Mauel K, Brandau S, Lask S, Flohé SB (2014) Interaction with mesenchymal stem cells provokes natural killer cells for enhanced IL-12/IL-18-induced interferon-gamma secretion. Mediat Inflamm 2014:143463. https://doi.org/10.1155/2014/143463

Timmers L, Lim SK, Arslan F, Armstrong JS, Hoefer IE, Doevendans PA, Piek JJ, El Oakley RM, Choo A, Lee CN, Pasterkamp G, de Kleijn DP (2007) Reduction of myocardial infarct size by human mesenchymal stem cell conditioned medium. Stem Cell Res 1(2):129–137. https://doi.org/10.1016/j.scr.2008.02.002

Turtzo LC, Budde MD, Dean DD, Gold EM, Lewis BK, Janes L, Lescher J, Coppola T, Yarnell A, Grunberg NE, Frank JA (2015) Failure of intravenous or intracardiac delivery of mesenchymal stromal cells to improve outcomes after focal traumatic brain injury in the female rat. PLoS One 10(5):e0126551. https://doi.org/10.1371/journal.pone.0126551

Valencia J, Blanco B, Yáñez R, Vázquez M, Herrero Sánchez C, Fernández-García M, Rodríguez Serrano C, Pescador D, Blanco JF, Hernando-Rodríguez M, Sánchez-Guijo F, Lamana ML, Segovia JC, Vicente Á, Del Cañizo C, Zapata AG (2016) Comparative analysis of the immunomodulatory capacities of human bone marrow- and adipose tissue-derived mesenchymal stromal cells from the same donor. Cytotherapy 18(10):1297–1311. https://doi.org/10.1016/j.jcyt.2016.07.006

Vizoso FJ, Eiro N, Cid S, Schneider J, Perez-Fernandez R (2017) Mesenchymal stem cell secretome: toward cell-free therapeutic strategies in regenerative medicine. Int J Mol Sci 18(9). https://doi.org/10.3390/ijms18091852

Wahid FSA, Ismail NA, Wan Jamaludin WF, Muhamad NA, Mohamad Idris MA, Lai NM (2018) Efficacy and safety of autologous cell-based therapy in patients with no-option critical limb ischaemia: a meta-analysis. Curr Stem Cell Res Ther 13(4):265–283. https://doi.org/10.2174/1574888X13666180313141416

Walcheck B, Moore KL, McEver RP, Kishimoto TK (1996) Neutrophil-neutrophil interactions under hydrodynamic shear stress involve L-selectin and PSGL-1. A mechanism that amplifies initial leukocyte accumulation of P-selectin in vitro. J Clin Invest 98:1081–1087

Wang F, Eid S, Dennis JE, Cooke KR, Auletta JJ, Lee Z (2015) Route of delivery influences biodistribution of human bone marrow-derived mesenchymal stromal cells following experimental bone marrow transplantation. J Stem Cells Regen Med 11(2):34–43 eCollection 2015

Wang Y, Yu D, Liu Z, Zhou F, Dai J, Wu B, Zhou J, Heng BC, Zou XH, Ouyang H, Liu H (2017) Exosomes from embryonic mesenchymal stem cells alleviate osteoarthritis through balancing synthesis and degradation of cartilage extracellular matrix. Stem Cell Res Ther 8(1):189. https://doi.org/10.1186/s13287-017-0632-0

Xiao W, Guo S, Gao C, Dai G, Gao Y, Li M, Wang X, Hu D (2017) A randomized comparative study on the efficacy of intracoronary infusion of autologous bone marrow mononuclear cells and mesenchymal stem cells in patients with dilated cardiomyopathy. Int Heart J 58(2):238–244. https://doi.org/10.1536/ihj.16-328

Zhu Y, Wang Y, Zhao B, Niu X, Hu B, Li Q, Zhang J, Ding J, Chen Y, Wang Y (2017) Comparison of exosomes secreted by induced pluripotent stem cell-derived mesenchymal stem cells and synovial membrane-derived mesenchymal stem cells for the treatment of osteoarthritis. Stem Cell Res Ther 8(1):64. https://doi.org/10.1186/s13287-017-0510-9
Funding
This work was supported by the Russian Science Foundation grant no. 14-25-00179.
Ethics declarations
Conflict of interest
The authors declare that they have no conflict of interest.
Statement on the welfare of animals
All procedures involving animals were in accordance with the ethical standards of the institution.
About this article
Cite this article
Poltavtseva, R.A., Poltavtsev, A.V., Lutsenko, G.V. et al. Myths, reality and future of mesenchymal stem cell therapy. Cell Tissue Res 375, 563–574 (2019). https://doi.org/10.1007/s00441-018-2961-4
Received:

Accepted:

Published:

Issue Date:
Keywords
Mesenchymal stem cells

Cell therapy

Exosomes

Liposomes

Diabetes mellitus