Abstract
Impaired oocyte quality and oxidative stress might be involved in the pathogenesis of endometriosis-related infertility. To improve our understanding of the role of oxidative stress in this condition, we compare eight oxidative stress markers from each stage, including the simultaneous analysis of lipids, proteins and DNA damage, in the serum and follicular fluid of infertile women with endometriosis and infertile controls undergoing controlled ovarian stimulation for intracytoplasmic sperm injection. In total, 87 serum samples (43 with endometriosis, 44 controls) and 61 follicular fluid samples (29 with endometriosis, 32 controls) free of blood contamination upon visual inspection and presenting granulosa cells alone or granulosa cells plus a retrieved mature oocyte were collected on the day of oocyte retrieval. Total hydroperoxides, malondialdehyde, advanced oxidation protein products, glutathione, superoxide dismutase (SOD) and total antioxidant capacity (TAC) were determined by spectrophotometry, vitamin E by high-performance liquid chromatography and 8-hydroxy-2′–deoxyguanosine (8OHdG) by enzyme-linked immunosorbent assay. The endometriosis group showed higher serum concentrations of glutathione and SOD, lower serum concentrations of TAC and higher follicular concentrations of 8OHdG and vitamin E compared with infertile controls. These data indicate both systemic and follicular oxidative stress in infertile patients with endometriosis. For the first time, we demonstrate the presence of oxidative DNA damage, represented by higher 8OHdG concentrations in the follicular microenvironment of these patients, possibly related to compromised oocyte quality and associated with the pathogenesis of endometriosis-related infertility.
Access options
Buy single article
Instant access to the full article PDF.
USD 39.95
Price excludes VAT (USA)
Tax calculation will be finalised during checkout.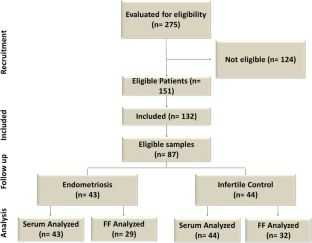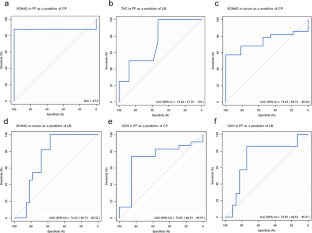 References
ASRM (1997) Revised American Society for Reproductive Medicine classification of endometriosis: 1996. Fertil Steril 67:817–821

Agarwal A, Saleh RA, Bedaiwy MA (2003) Role of reactive oxygen species in the pathophysiology of human reproduction. Fertil Steril 79:829–843

Agarwal A, Gupta S, Sharma RK (2005) Role of oxidative stress in female reproduction. Reprod Biol Endocrinol 3:28

Agarwal A, Said TM, Bedaiwy MA, Banerjee J, Alvarez JG (2006) Oxidative stress in an assisted reproductive techniques setting. Fertil Steril 86:503–512

Andrade AZ, Rodrigues JK, Dib LA, Romao GS, Ferriani RA, Jordao Junior AA, Navarro PA (2010) Serum markers of oxidative stress in infertile women with endometriosis. Rev Bras Ginecol Obstet 32:279–285

Arnaud J, Fortis I, Blachier S, Kia D, Favier A (1991) Simultaneous determination of retinol, alpha-tocopherol and beta-carotene in serum by isocratic high-performance liquid chromatography. J Chromatogr 572:103–116

Attaran M, Pasqualotto E, Falcone T, Goldberg JM, Miller KF, Agarwal A, Sharma RK (2000) The effect of follicular fluid reactive oxygen species on the outcome of in vitro fertilization. Int J Fertil Womens Med 45:314–320

Barcelos ID, Vieira RC, Ferreira EM, Martins WP, Ferriani RA, Navarro PA (2009) Comparative analysis of the spindle and chromosome configurations of in vitro-matured oocytes from patients with endometriosis and from control subjects: a pilot study. Fertil Steril 92:1749–1752

Bordin L, Fiore C, Dona G, Andrisani A, Ambrosini G, Faggian D, Plebani M, Clari G, Armanini D (2010) Evaluation of erythrocyte band 3 phosphotyrosine level, glutathione content, CA-125, and human epididymal secretory protein E4 as combined parameters in endometriosis. Fertil Steril 94:1616–1621

Burney RO, Giudice LC (2012) Pathogenesis and pathophysiology of endometriosis. Fertil Steril 98:511–519

Campos Petean C, Ferriani RA, dos Reis RM, de Moura MD, Jordao AA Jr, Navarro PA (2008) Lipid peroxidation and vitamin E in serum and follicular fluid of infertile women with peritoneal endometriosis submitted to controlled ovarian hyperstimulation: a pilot study. Fertil Steril 90:2080–2085

Choi YS, Cho S, Seo SK, Park JH, Kim SH, Lee BS (2015) Alteration in the intrafollicular thiol-redox system in infertile women with endometriosis. Reproduction 149:155–162

Cohen J (1988) Statistical power analysis for the behavioral sciences, 2nd edn. Lawrence Erlbaum, New York

Cooper TG, Noonan E, von Eckardstein S, Auger J, Baker HW, Behre HM, Haugen TB, Kruger T, Wang C, Mbizvo MT, Vogelsong KM (2010) World health organization reference values for human semen characteristics. Hum Reprod Update 16:231–245

Costa CM, Santos RCC, Lima ES (2006) A simple automated procedure for thiol measurement in human serum samples. J Bras Patol Med Lab 42:5

Da Broi MG, Navarro PA (2015) Oxidative stress and oocyte quality: ethiopathogenic mechanisms of minimal/mild endometriosis-related infertility. Cell Tissue Res 364:1-7

Da Broi MG, Malvezzi H, Paz CC, Ferriani RA, Navarro PA (2014) Follicular fluid from infertile women with mild endometriosis may compromise the meiotic spindles of bovine metaphase II oocytes. Hum Reprod 29:315–323

Donabela FC, Andrade AZ, Rodrigues JK, Dib LA, Jordão AA, Navarro PA (2010) Serum markers of oxidative stress in infertile women with endometriosis and controls. ASRM 66th Annual Meeting. Fertil Steril 94:S40

Ellman GL (1959) Tissue sulfhydryl groups. Arch Biochem Biophys 82:70–77

El-Shahat KH, Kandil M (2012) Antioxidant capacity of follicular fluid in relation to follicular size and stage of estrous cycle in buffaloes. Theriogenology 77:1513–1518

Erel O (2004) A novel automated direct measurement method for total antioxidant capacity using a new generation, more stable ABTS radical cation. Clin Biochem 37:277–285

Evans MD, Dizdaroglu M, Cooke MS (2004) Oxidative DNA damage and disease: induction, repair and significance. Mutat Res 567:1–61

Fujii J, Iuchi Y, Okada F (2005) Fundamental roles of reactive oxygen species and protective mechanisms in the female reproductive system. Reprod Biol Endocrinol 3:43

Galli F, Piroddi M, Annetti C, Aisa C, Floridi E, Floridi A (2005) Oxidative stress and reactive oxygen species. Contrib Nephrol 149:240–260

Giorgi VS, Da Broi MG, Paz CC, Ferriani RA, Navarro PA (2015) N-acetyl-cysteine and L-carnitine prevent meiotic oocyte damage induced by follicular fluid from infertile women with mild endometriosis. Reprod Sci 23:342–351

Gupta S, Agarwal A, Krajcir N, Alvarez JG (2006) Role of oxidative stress in endometriosis. Reprod Biomed Online 13:126–134

Gupta S, Goldberg JM, Aziz N, Goldberg E, Krajcir N, Agarwal A (2008) Pathogenic mechanisms in endometriosis-associated infertility. Fertil Steril 90:247–257

Holoch KJ, Lessey BA (2010) Endometriosis and infertility. Clin Obstet Gynecol 53:429–438

Hu ML (1994) Measurement of protein thiol groups and glutathione in plasma. Methods Enzymol 233:380–385

Jackson LW, Schisterman EF, Dey-Rao R, Browne R, Armstrong D (2005) Oxidative stress and endometriosis. Hum Reprod 20:2014–2020

Jana SK, Dutta M, Joshi M, Srivastava S, Chakravarty B, Chaudhury K (2013) 1H NMR based targeted metabolite profiling for understanding the complex relationship connecting oxidative stress with endometriosis. Biomed Res Int 2013:329058

Julious SA (2005) Sample size of 12 per group rule of thumb for a pilot study. Pharm Stat 4:287–291

Kennedy S, Bergqvist A, Chapron C, D'Hooghe T, Dunselman G, Greb R, Hummelshoj L, Prentice A, Saridogan E, ESHRE Special Interest Group for Endometriosis and Endometrium Guideline Development Group (2005) ESHRE guideline for the diagnosis and treatment of endometriosis. Hum Reprod 20:2698–2704

Lambrinoudaki IV, Augoulea A, Christodoulakos GE, Economou EV, Kaparos G, Kontoravdis A, Papadias C, Creatsas G (2009) Measurable serum markers of oxidative stress response in women with endometriosis. Fertil Steril 91:46–50

Lancaster GA, Dodd S, Williamson PR (2004) Design and analysis of pilot studies: recommendations for good practice. J Eval Clin Pract 10:307–312

Levay PF, Huyser C, Fourie FL, Rossouw DJ (1997) The detection of blood contamination in human follicular fluid. J Assist Reprod Genet 14:212–217

Liu L, Trimarchi JR, Navarro P, Blasco MA, Keefe DL (2003) Oxidative stress contributes to arsenic-induced telomere attrition, chromosome instability, and apoptosis. J Biol Chem 278:31998–32004

Liu F, He L, Liu Y, Shi Y, Du H (2013) The expression and role of oxidative stress markers in the serum and follicular fluid of patients with endometriosis. Clin Exp Obstet Gynecol 40:372–376

Meister A (1983) Transport and metabolism of glutathione and gamma-glutamyl amino acids. Biochem Soc Trans 11:793–794

Mier-Cabrera J, Genera-Garcia M, De la Jara-Diaz J, Perichart-Perera O, Vadillo-Ortega F, Hernandez-Guerrero C (2008) Effect of vitamins C and E supplementation on peripheral oxidative stress markers and pregnancy rate in women with endometriosis. Int J Gynaecol Obstet 100:252–256

Murphy AA, Santanam N, Parthasarathy S (1998) Endometriosis: a disease of oxidative stress? Semin Reprod Endocrinol 16:263–273

Navarro PA, Liu L, Keefe DL (2004) In vivo effects of arsenite on meiosis, preimplantation development, and apoptosis in the mouse. Biol Reprod 70:980–985

Navarro PA, Liu L, Ferriani RA, Keefe DL (2006) Arsenite induces aberrations in meiosis that can be prevented by coadministration of N-acetylcysteine in mice. Fertil Steril 85 (Suppl 1):1187–1194

Nwose EU, Jelinek HF, Richards RS, Kerr PG (2008) The "vitamin E regeneration system" (VERS) and an algorithm to justify antioxidant supplementation in diabetes—a hypothesis. Med Hypotheses 70:1002–1008

Prieto L, Quesada JF, Cambero O, Pacheco A, Pellicer A, Codoceo R, Garcia-Velasco JA (2012) Analysis of follicular fluid and serum markers of oxidative stress in women with infertility related to endometriosis. Fertil Steril 98:126–130

Ruder EH, Hartman TJ, Blumberg J, Goldman MB (2008) Oxidative stress and antioxidants: exposure and impact on female fertility. Hum Reprod Update 14:345–357

Seino T, Saito H, Kaneko T, Takahashi T, Kawachiya S, Kurachi H (2002) Eight-hydroxy-2′-deoxyguanosine in granulosa cells is correlated with the quality of oocytes and embryos in an in vitro fertilization-embryo transfer program. Fertil Steril 77:1184–1190

Sim J, Lewis M (2012) The size of a pilot study for a clinical trial should be calculated in relation to considerations of precision and efficiency. J Clin Epidemiol 65:301–308

Singh AK, Chattopadhyay R, Chakravarty B, Chaudhury K (2013) Markers of oxidative stress in follicular fluid of women with endometriosis and tubal infertility undergoing IVF. Reprod Toxicol 42:116–124

Szczepanska M, Kozlik J, Skrzypczak J, Mikolajczyk M (2003) Oxidative stress may be a piece in the endometriosis puzzle. Fertil Steril 79:1288–1293

Tamura H, Takasaki A, Miwa I, Taniguchi K, Maekawa R, Asada H, Taketani T, Matsuoka A, Yamagata Y, Shimamura K, Morioka H, Ishikawa H, Reiter RJ, Sugino N (2008) Oxidative stress impairs oocyte quality and melatonin protects oocytes from free radical damage and improves fertilization rate. J Pineal Res 44:280–287

Tatemoto H, Muto N, Sunagawa I, Shinjo A, Nakada T (2004) Protection of porcine oocytes against cell damage caused by oxidative stress during in vitro maturation: role of superoxide dismutase activity in porcine follicular fluid. Biol Reprod 71:1150–1157

Witko-Sarsat V, Friedlander M, Capeillere-Blandin C, Nguyen-Khoa T, Nguyen AT, Zingraff J, Jungers P, Descamps-Latscha B (1996) Advanced oxidation protein products as a novel marker of oxidative stress in uremia. Kidney Int 49:1304–1313
Acknowledgments
The authors are grateful to the staff of the Human Reproduction Division, Department of Obstetrics and Gynecology, Ribeirao Preto School of Medicine, University of Sao Paulo (FMRP-USP), especially Maria Cristina Picinato and Roberta Cristina Giorgenon for FF collection, to the Nutrition and Metabolism Laboratory, FMRP-USP, especially Paula Payão and Virginia Lipoli for technical support to Jhenifer Kliemchen Rodrigues for assisting with the quantification of OS markers and to Suleimy Cristina Mazin for the statistical advice.
Additional information
This study received financial support from the National Council for Scientific and Technological Development (CNPq - Conselho Nacional de Desenvolvimento Científico e Tecnológico; 474858/2009-0; 309056/2009-8; 503867/2010-1) and the Sao Paulo Research Foundation (FAPESP – Fundação de Amparo à Pesquisa do Estado de São Paulo; 2008/58197-6; 2008/56373-1; 2014/15866-6).
About this article
Cite this article
Da Broi, M.G., de Albuquerque, F.O., de Andrade, A.Z. et al. Increased concentration of 8-hydroxy-2′-deoxyguanosine in follicular fluid of infertile women with endometriosis. Cell Tissue Res 366, 231–242 (2016). https://doi.org/10.1007/s00441-016-2428-4
Received:

Accepted:

Published:

Issue Date:

DOI: https://doi.org/10.1007/s00441-016-2428-4
Keywords