Abstract
Migraine is a common and complex neurologic disorder that affects approximately 15–18% of the general population. Although the cause of migraine is unknown, some genetic studies have focused on unravelling rare and common variants underlying the pathophysiological mechanisms of this disorder. This review covers the advances in the last decade on migraine genetics, throughout the history of genetic methodologies used, including recent application of next-generation sequencing techniques. A thorough review of the literature interweaves the genomic and transcriptomic factors that will allow a better understanding of the mechanisms underlying migraine pathophysiology, concluding with the clinical utility landscape of genetic information and future consideration to creating a new frontier toward advancing the field of personalized medicine.
Access options
Buy single article
Instant access to the full article PDF.
USD 39.95
Price includes VAT (USA)
Tax calculation will be finalised during checkout.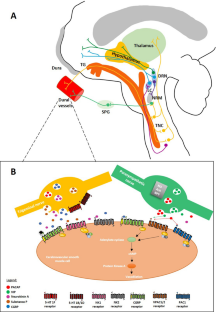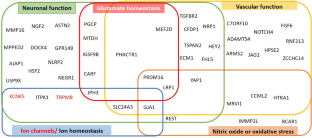 Acknowledgements
We would like to acknowledge Professor Pereira-Monteiro who passed away this year. He was a very well-known neurologist and one of the leading national headache specialists and his reputation in this area extends internationally. We worked with Professor Pereira-Monteiro within the last 20 years and his clinical contribution was fundamental.
Funding
FEDER—Fundo Europeu de Desenvolvimento Regional funds through the COMPETE 2020—Operational Programme for Competitiveness and Internationalisation (POCI), Portugal 2020, and by Cooperation Programme Interreg V-A Spain–Portugal under project 'Análisis y correlación entre la epigenética y la actividad cerebral para evaluar el riesgo de migraña crónica y episódica en mujeres' POCTEP 2014–2020, and by Portuguese funds through FCT—Fundação para a Ciência e a Tecnologia/Ministério da Ciência, Tecnologia e Ensino Superior in the framework of the project POCI-01-0145-FEDER- 029486 (PTDC/MEC-NEU/29486/2017). AD is recipient of an FCT fellowship [SFRH/BD/136954/2018]. This research was also funded by Sociedade Portuguesa de Cefaleias (SPC) and Novartis.
Ethics declarations
Conflict of interest
AD has received research support from an FCT fellowship (SFRH/BD/136954/2018). MAF is supported by a Junior Researcher contract of the project POCI-01-0145-FEDER- 029486 (PTDC/MEC-NEU/29486/2017). TM, AS and CL report no disclosures.
Ethical approval
Not applicable.
Data availability
Not applicable.
Code availability
Not applicable.
Consent to participate
Not applicable.
Consent for publication
Not applicable.
Additional information
Publisher's Note
Springer Nature remains neutral with regard to jurisdictional claims in published maps and institutional affiliations.
About this article
Cite this article
Dias, A., Mariz, T., Sousa, A. et al. A review of migraine genetics: gathering genomic and transcriptomic factors. Hum Genet (2021). https://doi.org/10.1007/s00439-021-02389-7
Received:

Accepted:

Published: