Abstract
Schistosomes induce severe hepatic disease, which is fatal in 2–10% of cases, mortality being higher in cases of co-infection with HBV or HCV. Hepatic disease occurs as a consequence of the chronic inflammation caused by schistosome eggs trapped in liver sinusoids. In certain individuals, the repair process leads to a massive accumulation of fibrosis in the periportal spaces. We and others have shown that genetic variants play a crucial role in disease progression from mild to severe fibrosis and explain why hepatic fibrosis progresses rapidly in certain subjects only. We will review here published findings concerning the strategies that have been used in the analysis of hepatic fibrosis in schistosome-infected individuals, the genetic variants that have associated with fibrosis, and variants in new pathways crucial for fibrosis progression. Together, these studies show that the development of fibrosis is under the tight genetic control of various common variants with moderate effects. This polygenic control has made it possible to develop models that identify schistosome-infected individual at risk of severe hepatic disease. We discuss the performances and limitations of these models.
This is a preview of subscription content, log in to check access.
Access options
Buy single article
Instant access to the full article PDF.
US$ 39.95
Price includes VAT for USA
Subscribe to journal
Immediate online access to all issues from 2019. Subscription will auto renew annually.
US$ 199
This is the net price. Taxes to be calculated in checkout.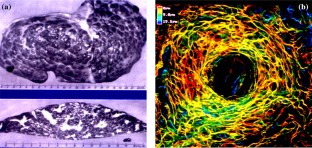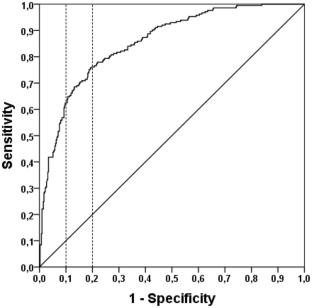 References
Abel L, Demenais F, Prata A, Souza AE, Dessein A (1991) Evidence for the segregation of a major gene in human susceptibility/resistance to infection by Schistosoma mansoni. Am J Hum Genet 48:959–970

Abou-Shady M, Friess H, Zimmermann A, di Mola FF, Guo XZ, Baer HU, Büchler MW (2000) Connective tissue growth factor in human liver cirrhosis. Liver 20:296–304. https://doi.org/10.1034/j.1600-0676.2000.020004296.x

Abreu JG, Ketpura NI, Reversade B, De Robertis EM (2002) Connective-tissue growth factor (CTGF) modulates cell signalling by BMP and TGF-beta. Nat Cell Biol 4:599–604. https://doi.org/10.1038/ncb826

Bina JC, Tavares-Neto J, Prata A, Azevêdo ES (1978) Greater resistance to development of severe schistosomiasis in Brazilian Negroes. Hum Biol 50:41–49

Blanton RE, Salam EA, Ehsan A, King CH, Goddard KA (2005) Schistosomal hepatic fibrosis and the interferon gamma receptor: a linkage analysis using single-nucleotide polymorphic markers. Eur J Hum Genet 13:660–668. https://doi.org/10.1038/sj.ejhg.5201388

Chen L, Charrier AL, Leask A, French SW, Brigstock DR (2011) Ethanol-stimulated differentiated functions of human or mouse hepatic stellate cells are mediated by connective tissue growth factor. J Hepatol 55:399–406. https://doi.org/10.1016/j.jhep.2010.11.025

Chevillard C, Moukoko CE, Elwali NE, Bream JH, Kouriba B, Argiro L, Rahoud S, Mergani A, Henri S, Gaudart J, Mohamed-Ali Q, Young HA, Dessein AJ (2003) IFN-gamma polymorphisms (IFN-gamma + 2109 and IFN-gamma + 3810) are associated with severe hepatic fibrosis in human hepatic schistosomiasis (Schistosoma mansoni). J Immunol 171:5596–5601

Dessein AJ, Hillaire D, Elwali NE, Marquet S, Mohamed-Ali Q, Mirghani A, Henri S, Abdelhameed AA, Saeed OK, Magzoub MM, Abel L (1999) Severe hepatic fibrosis in Schistosoma mansoni infection is controlled by a major locus that is closely linked to the interferon-gamma receptor gene. Am J Hum Genet 65:709–721. https://doi.org/10.1086/302526

Dessein A, Chevillard C, Arnaud V, Hou X, Hamdoun AA, Dessein H, He H, Abdelmaboud SA, Luo X, Li J, Varoquaux A, Mergani A, Abdelwahed M, Zhou J, Monis A, Pitta MG, Gasmelseed N, Cabantous S, Zhao Y, Prata A, Brandt C, Elwali NE, Argiro L, Li Y (2009) Variants of CTGF are associated with hepatic fibrosis in Chinese, Sudanese, and Brazilians infected with schistosomes. J Exp Med 206:2321–2328. https://doi.org/10.1084/jem.20090383

Dessein A, Arnaud V, He H, Li J, Dessein H, Hou X, Luo X, Li Y (2013) Genetic analysis of human predisposition to hepatosplenic disease caused by schistosomes reveals the crucial role of connective tissue growth factor in rapid progression to severe hepatic fibrosis. Pathol Biol (Paris) 61:3–10. https://doi.org/10.1016/j.patbio.2013.01.005

Dumoutier L, Lejeune D, Colau D, Renauld JC (2001) Cloning and characterization of IL-22 binding protein, a natural antagonist of IL-10-related T cell-derived inducible factor/IL-22. J Immunol 166:7090–7095. https://doi.org/10.4049/jimmunol.166.12.7090

Elpek G (2015) Angiogenesis and liver fibrosis. World J Hepatol 7:377–391. https://doi.org/10.4254/wjh.v7.i3.377

Eriksson J, Reimert CM, Kabatereine NB, Kazibwe F, Ireri E, Kadzo H, Eltahir HB, Mohamed AO, Vennervald BJ, Venge P (2007) The 434(G%3eC) polymorphism within the coding sequence of eosinophil cationic protein (ECP) correlates with the natural course of Schistosoma mansoni infection. Int J Parasitol 37:1359–1366. https://doi.org/10.1016/j.ijpara.2007.04.001

Finnson KW, Parker WL, ten Dijke P, Thorikay M, Philip A (2008) ALK1 opposes ALK5/Smad3 signaling and expression of extracellular matrix components in human chondrocytes. J Bone Miner Res 23:896–906. https://doi.org/10.1359/jbmr.080209

Gong Z, Luo QZ, Lin L, Su YP, Peng HB, Du K, Yu P, Wang SP (2012) Association of MICA gene polymorphisms with liver fibrosis in schistosomiasis patients in the Dongting Lake region. Braz J Med Biol Res 45:222–229. https://doi.org/10.1590/s0100-879x2012007500024

Goumans MJ, Valdimarsdottir G, Itoh S, Rosendahl A, Sideras P, ten Dijke P (2002) Balancing the activation state of the endothelium via two distinct TGF-beta type I receptors. EMBO J 21:1743–1753. https://doi.org/10.1093/emboj/21.7.1743

Gressner OA, Lahme B, Demirci I, Gressner AM, Weiskirchen R (2007) Differential effects of TGF-beta on connective tissue growth factor (CTGF/CCN2) expression in hepatic stellate cells and hepatocytes. J Hepatol 47:699–710. https://doi.org/10.1016/j.jhep.2007.05.015

Heldin CH, Moustakas A (2016) Signaling receptors for TGF-β family members. Cold Spring Harb Perspect Biol. https://doi.org/10.1101/cshperspect.a022053

Hirayama K, Chen H, Kikuchi M, Yin T, Itoh M, Gu X, Zhang S, Yuan H (1998) Glycine-valine dimorphism at the 86th amino acid of HLA-DRB1 influenced the prognosis of post-schistosomal hepatic fibrosis. J Infect Dis 177:1682–1686. https://doi.org/10.1086/515299

Huber S, Gagliani N, Zenewicz LA, Huber FJ, Bosurgi L, Hu B, Hedl M, Zhang W, O'Connor W, Murphy AJ, Valenzuela DM, Yancopoulos GD, Booth CJ, Cho JH, Ouyang W, Abraham C, Flavell RA (2012) IL-22BP is regulated by the inflammasome and modulates tumorigenesis in the intestine. Nature 491:259–263. https://doi.org/10.1038/nature11535

Kobayashi H, Hayashi N, Hayashi K, Yamataka A, Lane GJ, Miyano T (2005) Connective tissue growth factor and progressive fibrosis in biliary atresia. Pediatr Surg Int 21:12–16. https://doi.org/10.1007/s00383-004-1254-z

Kong X, Feng D, Wang H, Hong F, Bertola A, Wang FS, Gao B (2012) Interleukin-22 induces hepatic stellate cell senescence and restricts liver fibrosis in mice. Hepatology 56:1150–1159. https://doi.org/10.1002/hep.25744

Li G, Xie Q, Shi Y, Li D, Zhang M, Jiang S, Zhou H, Lu H, Jin Y (2006) Inhibition of connective tissue growth factor by siRNA prevents liver fibrosis in rats. J Gene Med 8:889–900. https://doi.org/10.1002/jgm.894

Liang SC, Tan XY, Luxenberg DP, Karim R, Dunussi-Joannopoulos K, Collins M, Fouser LA (2006) Interleukin (IL)-22 and IL-17 are coexpressed by Th17 cells and cooperatively enhance expression of antimicrobial peptides. J Exp Med 203:2271–2279. https://doi.org/10.1084/jem.20061308

Lipson KE, Wong C, Teng Y, Spong S (2012) CTGF is a central mediator of tissue remodeling and fibrosis and its inhibition can reverse the process of fibrosis. Fibrogenesis Tissue Repair 5:S24. https://doi.org/10.1186/1755-1536-5-S1-S24

Liu Y, Meyer C, Müller A, Herweck F, Li Q, Müllenbach R, Mertens PR, Dooley S, Weng HL (2011) IL-13 induces connective tissue growth factor in rat hepatic stellate cells via TGF-β-independent Smad signaling. J Immunol 187:2814–2823. https://doi.org/10.4049/jimmunol.1003260

Long X, Chen Q, Zhao J, Rafaels N, Mathias P, Liang H, Potee J, Campbell M, Zhang B, Gao L, Georas SN, Vercelli D, Beaty TH, Ruczinski I, Mathias R, Barnes KC, Chen X (2015) An IL-13 promoter polymorphism associated with liver fibrosis in patients with Schistosoma japonicum. PLoS ONE 10:e0135360. https://doi.org/10.1371/journal.pone.0135360

Long X, Daya M, Zhao J, Rafaels N, Liang H, Potee J, Campbell M, Zhang B, Araujo MI, Oliveira RR, Mathias RA, Gao L, Ruczinski I, Georas SN, Vercelli D, Beaty TH, Barnes KC, Chen X, Chen Q (2017) The role of ST2 and ST2 genetic variants in schistosomiasis. J Allergy Clin Immunol 140:1416–1422.e6. https://doi.org/10.1016/j.jaci.2016.12.969

Marquet S, Abel L, Hillaire D, Dessein H, Kalil J, Feingold J, Weissenbach J, Dessein AJ (1996) Genetic localization of a locus controlling the intensity of infection by Schistosoma mansoni on chromosome 5q31-q33. Nat Genet 14:181–184. https://doi.org/10.1038/ng1096-181

Meng XM, Nikolic-Paterson DJ, Lan HY (2016) TGF-β: the master regulator of fibrosis. Nat Rev Nephrol 12:325–338. https://doi.org/10.1038/nrneph.2016.48

Mohamed-Ali Q, Elwali NE, Abdelhameed AA, Mergani A, Rahoud S, Elagib KE, Saeed OK, Abel L, Magzoub MM, Dessein AJ (1999) Susceptibility to periportal (Symmers) fibrosis in human Schistosoma mansoni infections: evidence that intensity and duration of infection, gender, and inherited factors are critical in disease progression. J Infect Dis 180:1298–1306. https://doi.org/10.1086/314999

Mola PW, Farah IO, Kariuki TM, Nyindo M, Blanton RE, King CL (1999) Cytokine control of the granulomatous response in Schistosoma mansoni-infected baboons: role of exposure and treatment. Infect Immun 67:6565–6571

Moukoko CE, El Wali N, Saeed OK, Mohamed-Ali Q, Gaudart J, Dessein AJ, Chevillard C (2003) No evidence for a major effect of tumor necrosis factor alpha gene polymorphisms in periportal fibrosis caused by Schistosoma mansoni infection. Infect Immun 71:5456–5460. https://doi.org/10.1128/iai.71.10.5456-5460.2003

Mühl H, Bachmann M (2019) IL-18/IL-18BP and IL-22/IL-22BP: two interrelated couples with therapeutic potential. Cell Signal 63:109388. https://doi.org/10.1016/j.cellsig.2019.109388

Oh SP, Seki T, Goss KA, Imamura T, Yi Y, Donahoe PK, Li L, Miyazono K, ten Dijke P, Kim S, Li E (2000) Activin receptor-like kinase 1 modulates transforming growth factor-beta 1 signaling in the regulation of angiogenesis. Proc Natl Acad Sci USA 97:2626–2631. https://doi.org/10.1073/pnas.97.6.2626

Oliveira JB, Silva PC, Vasconcelos LM, Gomes AV, Coêlho MR, Cahu GG, Muniz MT, Domingues AL (2015) Influence of polymorphism (-G308A) TNF-α on the periportal fibrosis regression of schistosomiasis after specific treatment. Genet Test Mol Biomarkers 19:598–603. https://doi.org/10.1089/gtmb.2015.0091

Paik YH, Schwabe RF, Bataller R, Russo MP, Jobin C, Brenner DA (2003) Toll-like receptor 4 mediates inflammatory signaling by bacterial lipopolysaccharide in human hepatic stellate cells. Hepatology 37:1043–1055. https://doi.org/10.1053/jhep.2003.50182

Pan CX, Tang J, Wang XY, Wu FR, Ge JF, Chen FH (2014) Role of interleukin-22 in liver diseases. Inflamm Res 63:519–525. https://doi.org/10.1007/s00011-014-0727-3

Paradis V, Dargere D, Vidaud M, De Gouville AC, Huet S, Martinez V, Gauthier JM, Ba N, Sobesky R, Ratziu V, Bedossa P (1999) Expression of connective tissue growth factor in experimental rat and human liver fibrosis. Hepatology 30:968–976. https://doi.org/10.1002/hep.510300425

Paradis V, Dargere D, Bonvoust F, Vidaud M, Segarini P, Bedossa P (2002) Effects and regulation of connective tissue growth factor on hepatic stellate cells. Lab Invest 82:767–774. https://doi.org/10.1097/01.lab.0000017365.18894.d3

Ratsimandresy RA, Indramohan M, Dorfleutner A, Stehlik C (2017) The AIM2 inflammasome is a central regulator of intestinal homeostasis through the IL-18/IL-22/STAT3 pathway. Cell Mol Immunol 14:127–142. https://doi.org/10.1038/cmi.2016.35

Rutz S, Eidenschenk C, Ouyang W (2013) IL-22, not simply a Th17 cytokine. Immunol Rev 252:116–132. https://doi.org/10.1111/imr.12027

Sabbà C, Pasculli G, Lenato GM, Suppressa P, Lastella P, Memeo M, Dicuonzo F, Guant G (2007) Hereditary hemorrhagic telangiectasia: clinical features in ENG and ALK1 mutation carriers. J Thromb Haemost 5:1149–1157. https://doi.org/10.1111/j.1538-7836.2007.02531.x

Schnabl B, Brandl K, Fink M, Gross P, Taura K, Gäbele E, Hellerbrand C, Falk W (2008) A TLR4/MD2 fusion protein inhibits LPS-induced pro-inflammatory signaling in hepatic stellate cells. Biochem Biophys Res Commun 375:210–214. https://doi.org/10.1016/j.bbrc.2008.07.150

Seki T, Yun J, Oh SP (2003) Arterial endothelium-specific activin receptor-like kinase 1 expression suggests its role in arterialization and vascular remodeling. Circ Res 93:682–689. https://doi.org/10.1161/01.RES.0000095246.40391.3B

Sertorio M, Hou X, Carmo RF, Dessein H, Cabantous S, Abdelwahed M, Romano A, Albuquerque F, Vasconcelos L, Carmo T, Li J, Varoquaux A, Arnaud V, Oliveira P, Hamdoun A, He H, Adbelmaboud S, Mergani A, Zhou J, Monis A, Pereira LB, Halfon P, Bourlière M, Parana R, Dos Reis M, Gonnelli D, Moura P, Elwali NE, Argiro L, Li Y, Dessein A (2015) IL-22 and IL-22 binding protein (IL-22BP) regulate fibrosis and cirrhosis in hepatitis C virus and schistosome infections. Hepatology 61:1321–1331. https://doi.org/10.1002/hep.27629

Shin JY, Hur W, Wang JS, Jang JW, Kim CW, Bae SH, Jang SK, Yang SH, Sung YC, Kwon OJ, Yoon SK (2005) HCV core protein promotes liver fibrogenesis via up-regulation of CTGF with TGF-beta1. Exp Mol Med 37:138–145. https://doi.org/10.1038/emm.2005.19

Silva PC, Gomes AV, de Souza TK, Coêlho MR, Cahu GG, Muniz MT, Domingues AL (2014) Association of SNP (-G1082A) IL-10 with increase in severity of periportal fibrosis in schistosomiasis, in the northeast of Brazil. Genet Test Mol Biomarkers 18:646–652. https://doi.org/10.1089/gtmb.2014.0098

Silva PCV, Gomes AV, de Britto LRPB, de Lima ELS, da Silva JL, Montenegro SML, Muniz MTC, Domingues ALC (2017) Influence of a TNF-α polymorphism on the severity of schistosomiasis periportal fibrosis in the Northeast of Brazil. Genet Test Mol Biomarkers 21:658–662. https://doi.org/10.1089/gtmb.2017.0133

Song JJ, Aswad R, Kanaan RA, Rico MC, Owen TA, Barbe MF, Safadi FF, Popoff SN (2007) Connective tissue growth factor (CTGF) acts as a downstream mediator of TGF-beta1 to induce mesenchymal cell condensation. J Cell Physiol 210:398–410. https://doi.org/10.1002/jcp.20850

Sonnenberg GF, Fouser LA, Artis D (2011) Border patrol: regulation of immunity, inflammation and tissue homeostasis at barrier surfaces by IL-22. Nat Immunol 12:383–390. https://doi.org/10.1038/ni.2025

Stallhofer J, Friedrich M, Konrad-Zerna A, Wetzke M, Lohse P, Glas J, Tillack-Schreiber C, Schnitzler F, Beigel F, Brand S (2015) Lipocalin-2 Is a disease activity marker in inflammatory bowel disease regulated by IL-17A, IL-22, and TNF-α and modulated by IL23R genotype status. Inflamm Bowel Dis 21:2327–2340. https://doi.org/10.1097/MIB.0000000000000515

Stewart AG, Thomas B, Koff J (2018) TGF-β: master regulator of inflammation and fibrosis. Respirology 23:1096–1097. https://doi.org/10.1111/resp.13415

Tache D, Bogdan F, Pisoschi C, Baniţă M, Stănciulescu C, Fusaru AM, Comănescu V (2011) Evidence for the involvement of TGF-β1-CTGF axis in liver fibrogenesis secondary to hepatic viral infection. Rom J Morphol Embryol 52:409–412

Tavares-Neto J, Prata A, Paraná R, Valente VB, Vitvitski L, Figueiredo JF (2005) Very low prevalence of hepatitis C virus infection in rural communities of northeastern Brazil with a high prevalence of schistosomiasis mansoni. Rev Soc Bras Med Trop 38:290–293. https://doi.org/10.1590/s0037-86822005000400002

Tong Z, Chen R, Alt DS, Kemper S, Perbal B, Brigstock DR (2009) Susceptibility to liver fibrosis in mice expressing a connective tissue growth factor transgene in hepatocytes. Hepatology 50:939–947. https://doi.org/10.1002/hep.23102

Urness LD, Sorensen LK, Li DY (2000) Arteriovenous malformations in mice lacking activin receptor-like kinase-1. Nat Genet 26:328–331. https://doi.org/10.1038/81634

Victor AR, Nalin AP, Dong W, McClory S, Wei M, Mao C, Kladney RD, Youssef Y, Chan WK, Briercheck EL, Hughes T, Scoville SD, Pitarresi JR, Chen C, Manz S, Wu LC, Zhang J, Ostrowski MC, Freud AG, Leone GW, Caligiuri MA, Yu J (2017) IL-18 drives ILC3 proliferation and promotes IL-22 production via NF-κB. J Immunol 199:2333–2342. https://doi.org/10.4049/jimmunol.1601554

Vorstenbosch J, Nguyen CM, Zhou S, Seo YJ, Siblini A, Finnson KW, Bizet AA, Tran SD, Philip A (2017) Overexpression of CD109 in the epidermis differentially regulates ALK1 versus ALK5 signaling and modulates extracellular matrix synthesis in the skin. J Invest Dermatol 137:641–649. https://doi.org/10.1016/j.jid.2016.09.039

Walker JA, Barlow JL, McKenzie AN (2013) Innate lymphoid cells—how did we miss them? Nat Rev Immunol 13:75–87. https://doi.org/10.1038/nri3349

Weng HL, Liu Y, Chen JL, Huang T, Xu LJ, Godoy P, Hu JH, Zhou C, Stickel F, Marx A, Bohle RM, Zimmer V, Lammert F, Mueller S, Gigou M, Samuel D, Mertens PR, Singer MV, Seitz HK, Dooley S (2009) The etiology of liver damage imparts cytokines transforming growth factor beta1 or interleukin-13 as driving forces in fibrogenesis. Hepatology 50:230–243. https://doi.org/10.1002/hep.22934

Williams EJ, Gaça MD, Brigstock DR, Arthur MJ, Benyon RC (2000) Increased expression of connective tissue growth factor in fibrotic human liver and in activated hepatic stellate cells. J Hepatol 32:754–761. https://doi.org/10.1016/s0168-8278(00)80244-5

Wolk K, Witte E, Wallace E, Döcke WD, Kunz S, Asadullah K, Volk HD, Sterry W, Sabat R (2006) IL-22 regulates the expression of genes responsible for antimicrobial defense, cellular differentiation, and mobility in keratinocytes: a potential role in psoriasis. Eur J Immunol 36:1309–1323. https://doi.org/10.1002/eji.200535503

Wolk K, Witte E, Hoffmann U, Doecke WD, Endesfelder S, Asadullah K, Sterry W, Volk HD, Wittig BM, Sabat R (2007) IL-22 induces lipopolysaccharide-binding protein in hepatocytes: a potential systemic role of IL-22 in Crohn's disease. J Immunol 178:5973–5981. https://doi.org/10.4049/jimmunol.178.9.5973

Xu W, Presnell SR, Parrish-Novak J, Kindsvogel W, Jaspers S, Chen Z, Dillon SR, Gao Z, Gilbert T, Madden K, Schlutsmeyer S, Yao L, Whitmore TE, Chandrasekher Y, Grant FJ, Maurer M, Jelinek L, Storey H, Brender T, Hammond A, Topouzis S, Clegg CH, Foster DC (2001) A soluble class II cytokine receptor, IL-22RA2, is a naturally occurring IL-22 antagonist. Proc Natl Acad Sci USA 98:9511–9516. https://doi.org/10.1073/pnas.171303198

Xu F, Liu C, Zhou D, Zhang L (2016) TGF-β/SMAD pathway and its regulation in hepatic fibrosis. J Histochem Cytochem 64:157–167. https://doi.org/10.1369/0022155415627681

Zhang Z, Zhang F, Lu Y, Zheng S (2015) Update on implications and mechanisms of angiogenesis in liver fibrosis. Hepatol Res 45:162–178. https://doi.org/10.1111/hepr.12415

Zheng Y, Valdez PA, Danilenko DM, Hu Y, Sa SM, Gong Q, Abbas AR, Modrusan Z, Ghilardi N, de Sauvage FJ, Ouyang W (2008) Interleukin-22 mediates early host defense against attaching and effacing bacterial pathogens. Nat Med 14:282–289. https://doi.org/10.1038/nm1720

Zhu X, Zhang J, Fan W, Gong Y, Yan J, Yuan Z, Wu L, Cui H, Luo H, Kong Q, Tang L, Leng S, Liao Y, Fu W, Xiao Q, Li D (2014) MAPKAP1 rs10118570 polymorphism is associated with anti-infection and anti-hepatic fibrogenesis in schistosomiasis japonica. PLoS ONE 9:e105995. https://doi.org/10.1371/journal.pone.0105995
Funding
Funding was provided by INSERM (Grant no. U906).
Ethics declarations
Conflict of interest
A. Dessein, H. Dessein, N. Duflot, and A. Romano are employees of BILHI genetics A. Dessein owns stock in BILHI Genetics and is a member of BILHI Genetics Scientific committee.
Informed consent
This work has received the approval of French and Brazilian Ethics Committees. Study subjects have given informed consent for their participation in this work.
Additional information
Publisher's Note
Springer Nature remains neutral with regard to jurisdictional claims in published maps and institutional affiliations.
About this article
Cite this article
Dessein, H., Duflot, N., Romano, A. et al. Genetic algorithms identify individuals with high risk of severe liver disease caused by schistosomes. Hum Genet 139, 821–831 (2020). https://doi.org/10.1007/s00439-020-02160-4
Received:

Accepted:

Published:

Issue Date: