Abstract
Mutations in the SACS gene have been initially reported in a rare autosomal recessive cerebellar ataxia syndrome featuring prominent cerebellar atrophy, spasticity and peripheral neuropathy as well as retinal abnormalities in some cases (autosomal recessive spastic ataxia of Charlevoix–Saguenay, ARSACS). In the past few years, the phenotypic spectrum has broadened, mainly owing to the availability and application of high-throughput genetic testing methods. We identified nine patients (three sib pairs, three singleton cases) with isolated, non-syndromic hereditary motor and sensory neuropathy (HMSN) who carried pathogenic SACS mutations, either in the homozygous or compound heterozygous state. None of the patients displayed spasticity or pyramidal signs. Ataxia, which was noted in only three patients, was consistent with a sensory ataxia. Nerve conduction and nerve biopsy studies showed mixed demyelinating and axonal neuropathy. Brain MRI scans were either normal or revealed isolated upper vermis atrophy of the cerebellum. Our findings confirm the broad clinical spectrum associated with SACS mutations, including pure polyneuropathy without characteristic clinical and brain imaging manifestations of ARSACS.
This is a preview of subscription content, log in to check access.
Access options
Buy single article
Instant access to the full article PDF.
US$ 39.95
Price includes VAT for USA
Subscribe to journal
Immediate online access to all issues from 2019. Subscription will auto renew annually.
US$ 199
This is the net price. Taxes to be calculated in checkout.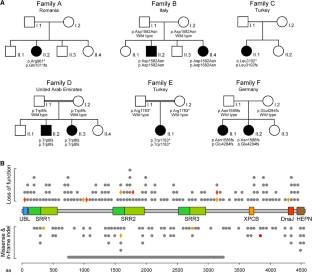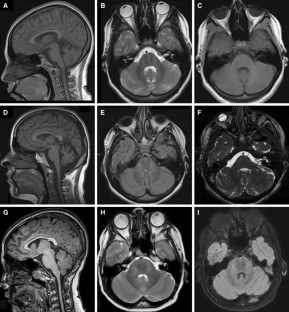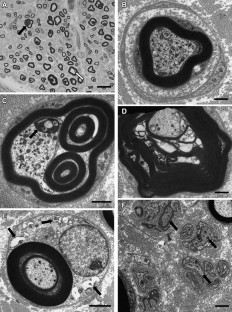 References
Baets J, Deconinck T, Smets K, Goossens D, Van den Bergh P, Dahan K et al (2010) Mutations in SACS cause atypical and late-onset forms of ARSACS. Neurology 75(13):1181–1188

Baumann M, Schreiber H, Schlotter-Weigel B, Loscher WN, Stucka R, Karall D et al (2018) MPV17 mutations in juvenile- and adult-onset axonal sensorimotor polyneuropathy. Clin Genet. https://doi.org/10.1111/cge.13462

Bergmann C, Zerres K, Senderek J, Rudnik-Schoneborn S, Eggermann T, Hausler M et al (2003) Oligophrenin 1 (OPHN1) gene mutation causes syndromic X-linked mental retardation with epilepsy, rostral ventricular enlargement and cerebellar hypoplasia. Brain: J Neurol 126(Pt 7):1537–1544

Bouchard JP, Richter A, Mathieu J, Brunet D, Hudson TJ, Morgan K et al (1998) Autosomal recessive spastic ataxia of Charlevoix-Saguenay. Neuromuscul Disord: NMD 8(7):474–479

Bradshaw TY, Romano LE, Duncan EJ, Nethisinghe S, Abeti R, Michael GJ et al (2016) A reduction in Drp1-mediated fission compromises mitochondrial health in autosomal recessive spastic ataxia of Charlevoix Saguenay. Hum Mol Genet 25(15):3232–3244

Chen YC, Auer-Grumbach M, Matsukawa S, Zitzelsberger M, Themistocleous AC, Strom TM et al (2015) Transcriptional regulator PRDM12 is essential for human pain perception. Nat Genet 47(7):803–808

Choi YR, Hong YB, Jung SC, Lee JH, Kim YJ, Park HJ et al (2015) A novel homozygous MPV17 mutation in two families with axonal sensorimotor polyneuropathy. BMC Neurol 15:179

Criscuolo C, Procaccini C, Meschini MC, Cianflone A, Carbone R, Doccini S et al (2015) Powerhouse failure and oxidative damage in autosomal recessive spastic ataxia of Charlevoix-Saguenay. J Neurol 262(12):2755–2763

De Braekeleer M, Giasson F, Mathieu J, Roy M, Bouchard JP, Morgan K (1993) Genetic epidemiology of autosomal recessive spastic ataxia of Charlevoix-Saguenay in northeastern Quebec. Genet Epidemiol 10(1):17–25

Duquette A, Brais B, Bouchard JP, Mathieu J (2013) Clinical presentation and early evolution of spastic ataxia of Charlevoix-Saguenay. Mov Disord 28(14):2011–2014

El Euch-Fayache G, Lalani I, Amouri R, Turki I, Ouahchi K, Hung WY et al (2003) Phenotypic features and genetic findings in sacsin-related autosomal recessive ataxia in Tunisia. Arch Neurol 60(7):982–988

Engert JC, Berube P, Mercier J, Dore C, Lepage P, Ge B et al (2000) ARSACS, a spastic ataxia common in northeastern Quebec, is caused by mutations in a new gene encoding an 11.5-kb ORF. Nat Genet 24(2):120–125

Fischer C, Trajanoski S, Papic L, Windpassinger C, Bernert G, Freilinger M et al (2012) SNP array-based whole genome homozygosity mapping as the first step to a molecular diagnosis in patients with Charcot-Marie-Tooth disease. J Neurol 259(3):515–523

Girard M, Lariviere R, Parfitt DA, Deane EC, Gaudet R, Nossova N et al (2012) Mitochondrial dysfunction and Purkinje cell loss in autosomal recessive spastic ataxia of Charlevoix-Saguenay (ARSACS). Proc Natl Acad Sci USA 109(5):1661–1666

Hong YB, Lee JH, Park JM, Choi YR, Hyun YS, Yoon BR et al (2013) A compound heterozygous mutation in HADHB gene causes an axonal Charcot-Marie-tooth disease. BMC Med Genet 14:125

Kamionka M, Feigon J (2004) Structure of the XPC binding domain of hHR23A reveals hydrophobic patches for protein interaction. Protein Sci 13(9):2370–2377

Lariviere R, Gaudet R, Gentil BJ, Girard M, Conte TC, Minotti S et al (2015) Sacs knockout mice present pathophysiological defects underlying autosomal recessive spastic ataxia of Charlevoix-Saguenay. Hum Mol Genet 24(3):727–739

Liu L, Li XB, Zi XH, Shen L, Hu Zh M, Huang Sh X et al (2016) A novel hemizygous SACS mutation identified by whole exome sequencing and SNP array analysis in a Chinese ARSACS patient. J Neurol Sci 362:111–114

Miyatake S, Miyake N, Doi H, Saitsu H, Ogata K, Kawai M et al. (2012) A novel SACS mutation in an atypical case with autosomal recessive spastic ataxia of Charlevoix-Saguenay (ARSACS). Intern Med (Tokyo, Japan) 51(16):2221–2226

Palmio J, Karppa M, Baumann P, Penttila S, Moilanen J, Udd B (2016) Novel compound heterozygous mutation in SACS gene leads to a milder autosomal recessive spastic ataxia of Charlevoix-Saguenay, ARSACS, in a Finnish family. Clin Case Rep 4(12):1151–1156

Parfitt DA, Michael GJ, Vermeulen EG, Prodromou NV, Webb TR, Gallo JM et al (2009) The ataxia protein sacsin is a functional co-chaperone that protects against polyglutamine-expanded ataxin-1. Hum Mol Genet 18(9):1556–1565

Peyronnard JM, Charron L, Barbeau A (1979) The neuropathy of Charlevoix-Saguenay ataxia: an electrophysiological and pathological study. Can J Neurol Sci 6(2):199–203

Pilliod J, Moutton S, Lavie J, Maurat E, Hubert C, Bellance N et al (2015) New practical definitions for the diagnosis of autosomal recessive spastic ataxia of Charlevoix-Saguenay. Ann Neurol 78(6):871–886

Prodi E, Grisoli M, Panzeri M, Minati L, Fattori F, Erbetta A et al (2013) Supratentorial and pontine MRI abnormalities characterize recessive spastic ataxia of Charlevoix-Saguenay. A comprehensive study of an Italian series. Eur J Neurol 20(1):138–146

Pyle A, Griffin H, Yu-Wai-Man P, Duff J, Eglon G, Pickering-Brown S et al (2012) Prominent sensorimotor neuropathy due to SACS mutations revealed by whole-exome sequencing. Arch Neurol 69(10):1351–1354

Rudnik-Schoneborn S, Tolle D, Senderek J, Eggermann K, Elbracht M, Kornak U et al (2016) Diagnostic algorithms in Charcot-Marie-Tooth neuropathies: experiences from a German genetic laboratory on the basis of 1206 index patients. Clin Genet 89(1):34–43

Rudnik-Schoneborn S, Auer-Grumbach M, Senderek J (2017) Hereditary Neuropathies update 2017. Neuropediatrics 48(4):282–293

Schroder JM, Mayer M, Weis J (1996) Mitochondrial abnormalities and intrafamilial variability of sural nerve biopsy findings in adrenomyeloneuropathy. Acta Neuropathol 92(1):64–69

Senderek J, Bergmann C, Weber S, Ketelsen UP, Schorle H, Rudnik-Schoneborn S et al (2003) Mutation of the SBF2 gene, encoding a novel member of the myotubularin family, in Charcot-Marie-Tooth neuropathy type 4B2/11p15. Hum Mol Genet 12(3):349–356

Shimazaki H, Takiyama Y, Honda J, Sakoe K, Namekawa M, Tsugawa J et al (2013) Middle cerebellar peduncles and Pontine T2 hypointensities in ARSACS. J Neuroimaging 23(1):82–85

Souza PVS, Bortholin T, Naylor FGM, Pinto W, Oliveira ASB (2018) Early-onset axonal Charcot-Marie-Tooth disease due to SACS mutation. Neuromuscul Disord: NMD 28(2):169–172

Spinazzola A, Viscomi C, Fernandez-Vizarra E, Carrara F, D'Adamo P, Calvo S et al (2006) MPV17 encodes an inner mitochondrial membrane protein and is mutated in infantile hepatic mitochondrial DNA depletion. Nat Genet 38(5):570–575

Synofzik M, Soehn AS, Gburek-Augustat J, Schicks J, Karle KN, Schule R et al (2013) Autosomal recessive spastic ataxia of Charlevoix Saguenay (ARSACS): expanding the genetic, clinical and imaging spectrum. Orphanet J Rare Dis 8:41

Tzoulis C, Johansson S, Haukanes BI, Boman H, Knappskog PM, Bindoff LA (2013) Novel SACS mutations identified by whole exome sequencing in a norwegian family with autosomal recessive spastic ataxia of Charlevoix-Saguenay. PLoS One 8(6):e66145

Van Damme P, Demaerel P, Spileers W, Robberecht W (2009) Autosomal recessive spastic ataxia of Charlevoix-Saguenay. Neurology 72(20):1790

Vermeer S, van de Warrenburg BP, Kamsteeg EJ (1993) ARSACS. In: Adam MP, Ardinger HH, Pagon RA, Wallace SE, Bean LJH, Stephens K, Amemiya A (eds) GeneReviews®. University of Washington, Seattle (WA)

Vermeer S, Meijer RP, Pijl BJ, Timmermans J, Cruysberg JR, Bos MM et al (2008) ARSACS in the Dutch population: a frequent cause of early-onset cerebellar ataxia. Neurogenetics 9(3):207–214

Wanders RJ, IJlst L, Poggi F, Bonnefont JP, Munnich A, Brivet M et al.(1992) Human trifunctional protein deficiency: a new disorder of mitochondrial fatty acid beta-oxidation. Biochem Biophys Res Commun 188(3):1139–1145

Weis J, Claeys KG, Roos A, Azzedine H, Katona I, Schroder JM et al (2017) Towards a functional pathology of hereditary neuropathies. Acta Neuropathol 133(4):493–515
Funding
This work was supported by the German Federal Ministry of Education and Research (BMBF) through the German Network for Charcot-Marie-Tooth Neuropathies (CMT-Net) (01GM1511B, 01GM1511D, 01GM1511E; to Katharina Vill, Joachim Weis, Peter Young, Wolfgang Müller-Felber and Jan Senderek) and the Fritz-Thyssen-Stiftung (Az10.15.1.021MN; to Jan Senderek).
Ethics declarations
Conflict of interest
The authors declare that they have no conflict of interest.
Electronic supplementary material
Below is the link to the electronic supplementary material.
Supplementary material 3: Supplemental Video File: Patient A-II:2, showing pes cavus (A), foot drop and impaired heel walking (B), difficulty walking on a line (C) and reduced ability to hop on one foot (D). (WMV 9038 KB)
About this article
Cite this article
Vill, K., Müller-Felber, W., Gläser, D. et al. SACS variants are a relevant cause of autosomal recessive hereditary motor and sensory neuropathy. Hum Genet 137, 911–919 (2018). https://doi.org/10.1007/s00439-018-1952-6
Received:

Accepted:

Published:

Issue Date: