Abstract
Individual differences in intelligence (cognitive abilities) are a prominent aspect of human psychology, and play a substantial role in influencing important life outcomes. Their phenotypic structure—as described by the science of psychometrics—is well understood and well replicated. Approximately half of the variance in a broad range of cognitive abilities is accounted by a general cognitive factor (g), small proportions of cognitive variance are caused by separable broad domains of mental function, and the substantial remainder is caused by variance that is unique to highly specific cognitive skills. The heritability of g is substantial. It increases from a low value in early childhood of about 30%, to well over 50% in adulthood, which continues into old age. Despite this, there is still almost no replicated evidence concerning the individual genes, which have variants that contribute to intelligence differences. Here, we describe the human intelligence phenotype, summarise the evidence for its heritability, provide an overview of and comment on molecular genetic studies, and comment on future progress in the field.
This is a preview of subscription content, log in to check access.
Access options
Buy single article
Instant access to the full article PDF.
US$ 39.95
Price includes VAT for USA
Subscribe to journal
Immediate online access to all issues from 2019. Subscription will auto renew annually.
US$ 199
This is the net price. Taxes to be calculated in checkout.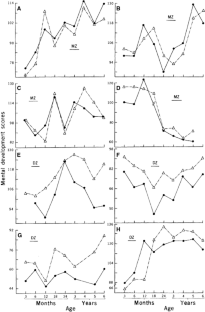 References
Anokhin AP, Muller V, Lindenberger U, Heath AC, Myers E (2006) Genetic influences on dynamic complexity of brain oscillations. Neurosci Lett 397:93–98

Barnett JH, Scoriels L, Munafo MR (2008) Meta-analysis of the cognitive effects of the catechol-O-methyltransferase gene Val158/108Met polymorphism. Biol Psychiatry 64:137–144

Batty GD, Deary IJ, Gottfredson LS (2007) Premorbid (early life) IQ and later mortality risk: systematic review. Ann Epidemiol 17:278–288

Becker KG, Barnes KC, Bright TJ, Wang SA (2004) The genetic association database. Nat Genet 36:431–432

Bell MA, Fox NA (1992) The relations between frontal brain electrical activity and cognitive development during infancy. Child Dev 63:1142–1163

Bendixen MH, Nexo BA, Bohr VA, Frederiksen H, McGue M, Kolvraa S, Christensen K (2004) A polymorphic marker in the first intron of the Werner gene associates with cognitive function in aged Danish twins. Exp Gerontol 39:1101–1107

Berr C, Richard F, Dufouil C, Amant C, Alperovitch A, Amouyel P (1998) Polymorphism of the prion protein is associated with cognitive impairment in the elderly: the EVA study. Neurology 51:734–737

Bochdanovits Z, Gosso FM, van den Berg L, Rizzu P, Polderman TJ, Pardo LM, Houlihan LM, Luciano M, Starr JM, Harris SE, Deary IJ, de Geus EJ, Boomsma DI, Heutink P, Posthuma D (2009) A functional polymorphism under positive evolutionary selection in ADRB2 is associated with human intelligence with opposite effects in the young and the elderly. Behav Genet 39:15–23

Bouchard TJ Jr (1997) Experience Producing Drive Theory: how genes drive experience and shape personality. Acta Paediatr Suppl 422:60–64

Bouchard TJ (2009 Genetic influence on human intelligence (Spearman's g): How much? Ann Hum Biol Psychol Sci (in press)

Bouchard TJ Jr, McGue M (1981) Familial studies of intelligence: a review. Science 212:1055–1059

Bouchard TJ Jr, Lykken DT, McGue M, Segal NL, Tellegen A (1990) Sources of human psychological differences: the Minnesota Study of Twins Reared Apart. Science 250:223–228

Burdick KE, Lencz T, Funke B, Finn CT, Szeszko PR, Kane JM, Kucherlapati R, Malhotra AK (2006) Genetic variation in DTNBP1 influences general cognitive ability. Hum Mol Genet 15:1563–1568

Butcher LM, Meaburn E, Dale PS, Sham P, Schalkwyk LC, Craig IW, Plomin R (2005) Association analysis of mild mental impairment using DNA pooling to screen 432 brain-expressed single-nucleotide polymorphisms. Mol Psychiatry 10:384–392

Butcher LM, Davis OS, Craig IW, Plomin R (2008) Genome-wide quantitative trait locus association scan of general cognitive ability using pooled DNA and 500 K single nucleotide polymorphism microarrays. Genes Brain Behav 7:435–446

Buyske S, Bates ME, Gharani N, Matise TC, Tischfield JA, Manowitz P (2006) Cognitive traits link to human chromosomal regions. Behav Genet 36:65–76

Carroll JB (1993) Human cognitive abilities: a survey of factor analytic studies. Cambridge University Press, Cambridge

Caspi A, Williams B, Kim-Cohen J, Craig IW, Milne BJ, Poulton R, Schalkwyk LC, Taylor A, Werts H, Moffitt TE (2007) Moderation of breastfeeding effects on the IQ by genetic variation in fatty acid metabolism. Proc Natl Acad Sci USA 104:18860–18865

Chelly J, Khelfaoui M, Francis F, Cherif B, Bienvenu T (2006) Genetics and pathophysiology of mental retardation. Eur J Hum Genet 14:701–713

Chiang M-C, Barysheva M, Shattuck DW, Lee AD, Madsen SK, Avedissian C, Klunder AD, Toga AW, McMahon KL, de Zubicaray GI, Wright MJ, Srivastava A, Balov N, Thomson PM (2009) Genetics of brain fiber architecture and intellectual performance. J Neurosci 29:2212–2224

Chorney MJ, Chorney K, Seese N, Owen MJ, Daniels J, McGuffin P, Thompson LA, Detterman DK, Benbow C, Lubinski D, Eley T, Plomin R (1998) A quantitative trait locus associated with cognitive ability in children. Psychol Sci 9:159–166

Comings DE, Wu S, Rostamkhani M, McGue M, Lacono WG, Cheng LS, MacMurray JP (2003) Role of the cholinergic muscarinic 2 receptor (CHRM2) gene in cognition. Mol Psychiatry 8:10–11

Croning MD, Marshall MC, McLaren P, Armstrong JD, Grant SG (2009) G2Cdb: the genes to cognition database. Nucleic Acids Res 37:D846–D851

Davis OS, Kovas Y, Harlaar N, Busfield P, McMillan A, Frances J, Petrill SA, Dale PS, Plomin R (2008) Generalist genes and the Internet generation: etiology of learning abilities by web testing at age 10. Genes Brain Behav 7:455–462

Deary IJ (2000) Looking down on human intelligence. Cambridge University Press, Cambridge

Deary IJ (2008) Why do intelligent people live longer? Nature 456:175–176

Deary IJ, Whalley LJ, Lemmon H, Crawford JR, Starr JM (2000) The stability of individual differences in mental ability from childhood to old age: follow-up of the 1932 Scottish Mental Survey. Intelligence 28:49–55

Deary IJ, Whiteman MC, Pattie A, Starr JM, Hayward C, Wright AF, Carothers A, Whalley LJ (2002) Cognitive change and the APOE epsilon 4 allele. Nature 418:932

Deary IJ, Wright AF, Harris SE, Whalley LJ, Starr JM (2004) Searching for genetic influences on normal cognitive ageing. Trends Cogn Sci 8:178–184

Deary IJ, Taylor MD, Hart CL, Wilson V, Davey Smith G, Blane D, Starr JM (2005a) Intergenerational social mobility and mid-life status attainment: influences of childhood intelligence, childhood social factors, and education. Intelligence 33:455–472

Deary IJ, Harris SE, Fox HC, Hayward C, Wright AF, Starr JM, Whalley LJ (2005b) KLOTHO genotype and cognitive ability in childhood and old age in the same individuals. Neurosci Lett 378:22–27

Deary IJ, Hamilton G, Hayward C, Whalley LJ, Powell J, Starr JM, Lovestone S (2005c) Nicastrin gene polymorphisms, cognitive ability level and cognitive ageing. Neurosci Lett 373:110–114

Deary IJ, Gow AJ, Taylor MD, Corley J, Brett C, Wilson V, Campbell H, Whalley LJ, Visscher PM, Porteous DJ, Starr JM (2007) The Lothian Birth Cohort 1936: a study to examine influences on cognitive ageing from age 11 to age 70 and beyond. BMC Geriatr 7:28

DeLisi LE, Maurizio AM, Svetina C, Ardekani B, Szulc K, Nierenberg J, Leonard J, Harvey PD (2005) Klinefelter's syndrome (XXY) as a genetic model for psychotic disorders. Am J Med Genet B Neuropsychiatr Genet 135B:15–23

Dempster EL, Toulopoulou T, McDonald C, Bramon E, Walshe M, Wickham H, Sham PC, Murray RM, Collier DA (2006) Episodic memory performance predicted by the 2 bp deletion in exon 6 of the "alpha 7-like" nicotinic receptor subunit gene. Am J Psychiatry 163:1832–1834

Dick DM, Aliev F, Bierut L, Goate A, Rice J, Hinrichs A, Bertelsen S, Wang JC, Dunn G, Kuperman S, Schuckit M, Nurnberger J Jr, Porjesz B, Beglieter H, Kramer J, Hesselbrock V (2006) Linkage analyses of IQ in the collaborative study on the genetics of alcoholism (COGA) sample. Behav Genet 36:77–86

Dick DM, Aliev F, Kramer J, Wang JC, Hinrichs A, Bertelsen S, Kuperman S, Schuckit M, Nurnberger J Jr, Edenberg HJ, Porjesz B, Begleiter H, Hesselbrock V, Goate A, Bierut L (2007) Association of CHRM2 with IQ: converging evidence for a gene influencing intelligence. Behav Genet 37:265–272

Dickens WT, Flynn JR (2001) Heritability estimates versus large environmental effects: the IQ paradox resolved. Psychol Rev 108:346–369

Doyle AE, Ferreira MA, Sklar PB, Lasky-Su J, Petty C, Fusillo SJ, Seidman LJ, Willcutt EG, Smoller JW, Purcell S, Biederman J, Faraone SV (2008) Multivariate genomewide linkage scan of neurocognitive traits and ADHD symptoms: suggestive linkage to 3q13. Am J Med Genet B Neuropsychiatr Genet 147B:1399–1411

Edmonds CJ, Isaacs EB, Visscher PM, Rogers M, Lanigan J, Singhal A et al (2008) Inspection time and cognitive abilities in twins aged 7 to 17 years: age-related changes, heritability, and genetic covariance. Intelligence 36:210–225

Egan MF, Goldberg TE, Kolachana BS, Callicott JH, Mazzanti CM, Straub RE, Goldman D, Weinberger DR (2001) Effect of COMT Val108/158 Met genotype on frontal lobe function and risk for schizophrenia. Proc Natl Acad Sci USA 98:6917–6922

Egan MF, Kojima M, Callicott JH, Goldberg TE, Kolachana BS, Bertolino A, Zaitsev E, Gold B, Goldman D, Dean M, Lu B, Weinberger DR (2003) The BDNF val66met polymorphism affects activity-dependent secretion of BDNF and human memory and hippocampal function. Cell 112:257–269

Eysenck HJ (1939) Primary mental abilities. Br J Educ Psychol 9:270–275

Finkel D, Pedersen NL, McGue M, McClearn GE (1995) Heritability of cognitive abilities in adult twins: comparison of Minnesota and Swedish data. Behav Genet 25:421–431

Fisher SE (2006) Tangled webs: tracing the connections between genes and cognition. Cognition 101:270–297

Flynn JR (1995) IQ gains over time. In: Sternberg RJ (ed) Encyclopedia of human intelligence. Simon and Schuster Macmillan, New York, London, pp 617–623

Flynn JR (2007) What is intelligence? Cambridge University Press, Cambridge

Friedman NP, Miyake A, Young SE, Defries JC, Corley RP, Hewitt JK (2008) Individual differences in executive functions are almost entirely genetic in origin. J Exp Psychol Gen 137:201–225

Froehlich TE, Lanphear BP, Dietrich KN, Cory-Slechta DA, Wang N, Kahn RS (2007) Interactive effects of a DRD4 polymorphism, lead, and sex on executive functions in children. Biol Psychiatry 62:243–249

Galton F (1865) Heredity, talent, and character. Macmillan's Mag 12:157–166, 318–327

Gardner H (1983) Frames of mind: the theory of multiple intelligences. Basic, New York

Genro JP, Roman T, Zeni CP, Grevet EH, Schmitz M, de Abreu PB, Bau CH, Rohde LA, Hutz MH (2006) No association between dopaminergic polymorphisms and intelligence variability in attention-deficit/hyperactivity disorder. Mol Psychiatry 11:1066–1067

Giedd JN, Schmitt JE, Neale MC (2007) Structural brain magnetic resonance imaging of pediatric twins. Hum Brain Mapp 28:474–481

Goldstein DB, Chikhi L (2002) Human migrations and population structure: what we know and why it matters. Annu Rev Genomics Hum Genet 3:129–152

Gosso MF, de Geus EJ, van Belzen MJ, Polderman TJ, Heutink P, Boomsma DI, Posthuma D (2006a) The SNAP-25 gene is associated with cognitive ability: evidence from a family-based study in two independent Dutch cohorts. Mol Psychiatry 11:878–886

Gosso MF, van Belzen M, de Geus EJ, Polderman JC, Heutink P, Boomsma DI, Posthuma D (2006b) Association between the CHRM2 gene and intelligence in a sample of 304 Dutch families. Genes Brain Behav 5:577–584

Gosso MF, de Geus EJ, Polderman TJ, Boomsma DI, Posthuma D, Heutink P (2007) Exploring the functional role of the CHRM2 gene in human cognition: results from a dense genotyping and brain expression study. BMC Med Genet 8:66

Gosso MF, de Geus EJ, Polderman TJ, Boomsma DI, Heutink P, Posthuma D (2008) Common variants underlying cognitive ability: further evidence for association between the SNAP-25 gene and cognition using a family-based study in two independent Dutch cohorts. Genes Brain Behav 7:355–364

Gottesman II, Gould TD (2003) The endophenotype concept in psychiatry: etymology and strategic intentions. Am J Psychiatry 160:636–645

Gottfredson LS (1997) Why g matters: the complexity of everyday life. Intelligence 24:79–132

Gould SJ (1981) The mismeasure of man, 2nd edn 1996. Norton, New York

Guo G, Stearns E (2002) The social influences on the realization of genetic potential for intellectual development. Soc Forces 80:881–910

Gustafsson JE (1984) A unifying model for the structure of intellectual abilities. Intelligence 8:179–203

Harden KP, Turkheimer E, Loehlin JC (2007) Genotype by environment interaction in adolescents' cognitive aptitude. Behav Genet 37:273–283

Harris SE, Wright AF, Hayward C, Starr JM, Whalley LJ, Deary IJ (2005) The functional COMT polymorphism, Val 158 Met, is associated with logical memory and the personality trait intellect/imagination in a cohort of healthy 79 year olds. Neurosci Lett 385:1–6

Harris SE, Fox H, Wright AF, Hayward C, Starr JM, Whalley LJ, Deary IJ (2006) The brain-derived neurotrophic factor Val66Met polymorphism is associated with age-related change in reasoning skills. Mol Psychiatry 11:505–513

Harris SE, Fox H, Wright AF, Hayward C, Starr JM, Whalley LJ, Deary IJ (2007) A genetic association analysis of cognitive ability and cognitive ageing using 325 markers for 109 genes associated with oxidative stress or cognition. BMC Genet 8:43–61

Hayes KJ (1962) Genes, drives, and intellect. Psychol Rep 10:299–342

Hegmann JP, Defries JC (1970) Are genetic correlations and environmental correlations correlated? Nature 226:284–286

Herrnstein RJ, Murray CA (1994) The bell curve: intelligence and class structure in American life. Free Press, New York

Higgins JV (1961) An analysis of intelligence of 1, 016 families. University of Minnesota, Minneapolis

Hill L, Chorney MJ, Lubinski D, Thompson LA, Plomin R (2002) A quantitative trait locus not associated with cognitive ability in children: a failure to replicate. Psychol Sci 13:561–562

Hoekstra RA, Bartels M, Boomsma DI (2007) Longitudinal genetic study of verbal and nonverbal IQ from early childhood to young adulthood. Learn Individ Differ 17:97–114

Houlihan LM, Harris SE, Luciano M, Gow AJ, Starr JM, Visscher PM, Deary IJ (2009) Replication study of candidate genes for cognitive abilities: the Lothian Birth Cohort 1936. Genes Brain Behav 8:238–247

Hulshoff Pol HE, Schnack HG, Posthuma D, Mandl RCW, Baare WF, van Oel C, van Haren NE, Collins DL, Evans AC, Amunts K, Buergel U, Zilles K, de Geus E, Boomsma DI, Kahn RS (2006) Genetic contributions to human brain morphology and intelligence. J Neurosci 26:10235–10242

Inlow JK, Restifo LL (2004) Molecular and comparative genetics of mental retardation. Genetics 166:835–881

International Schizophrenia consortium (2008) Rare chromosomal deletions and duplications increase risk of schizophrenia. Nature 455:237–241

Jacobs N, van Os J, Derom C, Thiery E (2007) Heritability of intelligence. Twin Res Hum Genet 10:11–14

Jencks C (1979) Who gets ahead? The determinants of economic success in America. Basic Books, New York

Jensen AR (1998) The g factor: the science of mental ability. Praeger, Westport

Johnson W (2007) Genetic and environmental influences on behavior: capturing all the interplay. Psychol Rev 114:423–440

Johnson W, Bouchard TJ (2005a) Constructive replication of the visual-perceptual-image rotation model in Thurstone's (1941) battery of 60 tests of mental ability. Intelligence 33:417–430

Johnson W, Bouchard TJ (2005b) The structure of human intelligence: It is verbal, perceptual, and image rotation (VPR), not fluid and crystallized. Intelligence 33:393–416

Johnson W, Bouchard TJ (2007a) Sex differences in mental abilities: g masks the dimensions on which they lie. Intelligence 35:23–39

Johnson W, Bouchard TJ (2007b) Sex differences in mental ability: a proposed means to link them to brain structure and function. Intelligence 35:197–209

Johnson W, Bouchard TJ, Krueger RF, McGue M, Gottesman II (2004) Just one g: consistent results from three test batteries. Intelligence 32:95–107

Johnson W, Bouchard TJ, Mcgue M, Segal NL, Tellegen A, Keyes M, Gottesman II (2007) Genetic and environmental influences on the verbal-perceptual-image rotation (VPR) model of the structure of mental abilities in the Minnesota study of twins reared apart. Intelligence 35:542–562

Johnson W, Jung RE, Colom R, Haier RJ (2008a) Cognitive abilities independent of IQ correlate with regional brain structure. Intelligence 36:18–28

Johnson W, te Nijenhuis J, Bouchard TJ (2008b) Still just 1 g: consistent results from five test batteries. Intelligence 36:81–95

Johnson W, Carothers A, Deary IJ (2009) A role for the X chromosome in sex differences in variability in general intelligence? Perspect Psychol Sci (in press)

Jung RE, Haier RJ (2007) The parieto-frontal integration theory (P-FIT) of intelligence: converging neuroimaging evidence. Behav Brain Sci 30:135–154

Kachiwala SJ, Harris SE, Wright AF, Hayward C, Starr JM, Whalley LJ, Deary IJ (2005) Genetic influences on oxidative stress and their association with normal cognitive ageing. Neurosci Lett 386:116–120

Korenman S, Winship C (2000) A re-analysis of the Bell curve: intelligence, family background, and schooling. In: Arrow K, Bowles S, Durlauf S (eds) Meritocracy and income inequality. Princeton University Press, Princeton, pp 137–178

Kovas Y, Plomin R (2006) Generalist genes: implications for the cognitive sciences. Trends Cogn Sci 10:198–203

Lambert JC, Ferreira S, Gussekloo J, Christiansen L, Brysbaert G, Slagboom E, Cottel D, Petit T, Hauw JJ, DeKosky ST, Richard F, Berr C, Lendon C, Kamboh MI, Mann D, Christensen K, Westendorp R, Amouyel P (2007) Evidence for the association of the S100beta gene with low cognitive performance and dementia in the elderly. Mol Psychiatry 12:870–880

Lander E, Kruglyak L (1995) Genetic dissection of complex traits: guidelines for interpreting and reporting linkage results. Nat Genet 11:241–247

Laumonnier F, Cuthbert PC, Grant SGN (2007) The role of neuronal complexes in human X-linked brain diseases. Am J Hum Genet 80:205–220

Lenroot RK, Schmitt JE, Ordaz SJ, Wallace GL, Neale MC, Lerch JP, Kendler KS, Evans AC, Giedd JN (2009) Differences in genetic and environmental influences on the human cerebral cortex associated with development during childhood and adolescence. Hum Brain Mapp 30:163–174

Lerer E, Levi S, Salomon S, Darvasi A, Yirmiya N, Ebstein RP (2008) Association between the oxytocin receptor (OXTR) gene and autism: relationship to Vineland Adaptive Behavior Scales and cognition. Mol Psychiatry 13:980–988

Luciano M, Wright MJ, Duffy DL, Wainwright MA, Zhu G, Evans DM, Geffen GM, Montgomery GW, Martin NG (2006) Genome-wide scan of IQ finds significant linkage to a quantitative trait locus on 2q. Behav Genet 36:45–55

Luciano M, Lind PA, Deary IJ, Payton A, Posthuma D, Butcher LM, Bochdanovits Z, Whalley LJ, Visscher PM, Harris SE, Polderman TJ, Davis OS, Wright MJ, Starr JM, de Geus EJ, Bates TC, Montgomery GW, Boomsma DI, Martin NG, Plomin R (2008) Testing replication of a 5-SNP set for general cognitive ability in six population samples. Eur J Hum Genet 16:1388–13895

Maher B (2008) Personal genomes: the case of the missing heritability. Nature 456:18–21

McCartney K, Harris MJ, Bernieri F (1990) Growing up and growing apart: a developmental meta-analysis of twin studies. Psychol Bull 107:226–237

McClellan JM, Susser E, King MC (2007) Schizophrenia: a common disease caused by multiple rare alleles. Br J Psychiatry 190:194–199

McDaniel MA (2005) Big-brained people are smarter: a meta-analysis of the relationship between in vivo brain volume and intelligence. Intelligence 33:337–346

McGue M, Bouchard TJ, Iacono WG, Lykken DT (1993) Behavioral genetics of cognitive ability: A life-span perspective. In: R. Plomin, McClearn GE (eds) Nature, Nurture, and Psychology American Psychological Association, Washington, DC, pp 59–76

McQuillan R, Leutenegger AL, Abdel-Rahman R, Franklin CS, Pericic M, Barac-Lauc L, Smolej-Narancic N, Janicijevic B, Polasek O, Tenesa A, Macleod AK, Farrington SM, Rudan P, Hayward C, Vitart V, Rudan I, Wild SH, Dunlop MG, Wright AF, Campbell H, Wilson JF (2008) Runs of homozygosity in European populations. Am J Hum Genet 83:359–372

Mekel-Bobrov N, Posthuma D, Gilbert SL, Lind P, Gosso MF, Luciano M, Harris SE, Bates TC, Polderman TJ, Whalley LJ, Fox H, Starr JM, Evans PD, Montgomery GW, Fernandes C, Heutink P, Martin NG, Boomsma DI, Deary IJ, Wright MJ, de Geus EJ, Lahn BT (2007) The ongoing adaptive evolution of ASPM and microcephalin is not explained by increased intelligence. Hum Mol Genet 16:600–608

Meyer-Lindenberg A, Straub RE, Lipska BK, Verchinski BA, Goldberg T, Callicott JH, Egan MF, Huffaker SS, Mattay VS, Kolachana B, Kleinman JE, Weinberger DR (2007) Genetic evidence implicating DARPP-32 in human frontostriatal structure, function, and cognition. J Clin Invest 117:672–682

Mill J, Caspi A, Williams BS, Craig I, Taylor A, Polo-Tomas M, Berridge CW, Poulton R, Moffitt TE (2006) Prediction of heterogeneity in intelligence and adult prognosis by genetic polymorphisms in the dopamine system among children with attention-deficit/hyperactivity disorder: evidence from 2 birth cohorts. Arch Gen Psychiatry 63:462–469

Mingroni MA (2007) Resolving the IQ paradox: heterosis as a cause of the Flynn effect and other trends. Psychol Rev 114:806–829

Moffitt TE, Caspi A, Rutter M (2006) Measured gene-environment interactions in psychopathology: concepts, research strategies, and implications for research, intervention, and public understanding of genetics. Perspect Psychol Sci 1:5–27

Moises HW, Frieboes RM, Spelzhaus P, Yang L, Kohnke M, Herden-Kirchhoff O, Vetter P, Neppert J, Gottesman II (2001) No association between dopamine D2 receptor gene (DRD2) and human intelligence. Perspect Psychol Sci 108:115–121

Nichols RC (1978) Twin studies of ability, personality and interests. Homo 29:158–173

Payton A (2006) Investigating cognitive genetics and its implications for the treatment of cognitive deficit. Genes Brain Behav 5:44–53

Payton A, Holland F, Diggle P, Rabbitt P, Horan M, Davidson Y, Gibbons L, Worthington J, Ollier WE, Pendleton N (2003) Cathepsin D exon 2 polymorphism associated with general intelligence in a healthy older population. Mol Psychiatry 8:14–18

Payton A, van den Boogerd E, Davidson Y, Gibbons L, Ollier W, Rabbitt P, Worthington J, Horan M, Pendleton N (2006) Influence and interactions of cathepsin D, HLA-DRB1 and APOE on cognitive abilities in an older non-demented population. Genes Brain Behav 5(Suppl 1):23–31

Pedersen NL, Plomin R, Nesselroade JR, Mcclearn GE (1992) A quantitative genetic analysis of cognitive abilities during the 2nd half of the life-span. Psychol Sci 3:346–353

Penke L, Denissen JJA, Miller GF (2007) The evolutionary genetics of personality. Eur J Pers 21:549–587

Pennington BF, Filipek PA, Lefly D, Chhabildas R, Kennedy DN, Simon JH, Filley CM, Galaburda A, DeFries JC (2000) A twin MRI study of size variations in the human brain. J Cogn Neurosci 12:223–232

Peper JS, Brouwer RM, Boomsma DI, Kahn RS, Poll HEH (2007) Genetic influences on human brain structure: a review of brain imaging studies in twins. Hum Brain Mapp 28:464–473

Plomin R (1986) Development, genes, and psychology. Erlbaum, Hillsdale

Plomin R, Fulker DW, Corley R, DeFries JC (1997) Nature, nurture, and cognitive development from 1 to 16 years: a parent-offspring adoption study. Psychol Sci 8:442–447

Plomin R, Turic DM, Hill L, Turic DE, Stephens M, Williams J, Owen MJ, O'Donovan MC (2004) A functional polymorphism in the succinate-semialdehyde dehydrogenase (aldehyde dehydrogenase 5 family, member A1) gene is associated with cognitive ability. Mol Psychiatry 9:582–586

Plomin R, Kennedy JKJ, Craig IW (2006) The quest for quantitative trait loci associated with intelligence. Intelligence 34:513–526

Plomin R, DeFries JC, McClearn GE, McGuffin P (2008) Behavioral genetics, 5th edn. W. H. Freeman, New York

Porteous DJ, Thomson P, Brandon NJ, Millar JK (2006) The genetics and biology of DISC1: an emerging role in psychosis and cognition. Biol Psychiatry 60:123–131

Posthuma D, de Geus EJC (2006) Progress in the molecular-genetic study of intelligence. Curr Dir Psychol Sci 15:151–155

Posthuma D, de Geus EJ, Boomsma DI (2001) Perceptual speed and IQ are associated through common genetic factors. Behav Genet 31:593–602

Posthuma D, De Geus EJC, Baare WFC, Pol HEH, Kahn RS, Boomsma DI (2002) The association between brain volume and intelligence is of genetic origin. Nat Neurosci 5:83–84

Posthuma D, Baare WFC, Pol HEH, Kahn RS, Boomsma DI, De Geus EJC (2003) Genetic correlations between brain volumes and the WAIS-III dimensions of verbal comprehension, working memory, perceptual organization, and processing speed. Twin Res 6:131–139

Posthuma D, Luciano M, Geus EJ, Wright MJ, Slagboom PE, Montgomery GW, Boomsma DI, Martin NG (2005) A genomewide scan for intelligence identifies quantitative trait loci on 2q and 6p. Am J Hum Genet 77:318–326

Reynolds CA, Gatz M, Berg S, Pedersen NL (2007) Genotype-environment interactions: cognitive aging and social factors. Twin Res Hum Genet 10:241–254

Rigbi A, Kanyas K, Yakir A, Greenbaum L, Pollak Y, Ben-Asher E, Lancet D, Kertzman S, Lerer B (2008) Why do young women smoke? V. Role of direct and interactive effects of nicotinic cholinergic receptor gene variation on neurocognitive function. Genes Brain Behav 7:164–172

Rijsdijk FV, Vernon PA, Boomsma DI (2002) Application of hierarchical genetic models to Raven and WAIS subtests: a Dutch twin study. Behav Genet 32:199–210

Roberts RD, Stankov L (1999) Individual differences in speed of mental processing and human cognitive abilities: Toward a taxonomic model. Learn Individ Differ 11:1–120

Ronnlund M, Nilsson LG (2008) The magnitude, generality, and determinants of Flynn effects on forms of declarative memory and visuospatial ability: Time-sequential analyses of data from a Swedish cohort study. Intelligence 36:192–209

Ropers HH, Hamel BC (2005) X-linked mental retardation. Nat Rev Genet 6:46–57

Ross MT, Grafham DV, Coffey AJ, Scherer S, McLay K et al (2005) The DNA sequence of the human X chromosome. Nature 434:325–337

Rujescu D, Meisenzahl EM, Krejcova S, Giegling I, Zetzsche T, Reiser M, Born CM, Moller HJ, Veske A, Gal A, Finckh U (2007) Plexin B3 is genetically associated with verbal performance and white matter volume in human brain. Mol Psychiatry 12:190–194, 115

Rushton JP, Vernon PA, Bons TA (2007) No evidence that polymorphisms of brain regulator genes Microcephalin and ASPM are associated with general mental ability, head circumference or altruism. Biol Lett 3:157–160

Scarr S, Weinberg RA (1977) Intellectual similarities within families of both adopted and biological children. Intelligence 1:170–191

Shaw P, Greenstein D, Lerch J, Clasen L, Lenroot R, Gogtay N, Evans A, Rapoport J, Giedd J (2006) Intellectual ability and cortical development in children and adolescents. Nature 440:676–679

Shimokata H, Ando F, Niino N, Miyasaka K, Funakoshi A (2005) Cholecystokinin A receptor gene promoter polymorphism and intelligence. Ann Epidemiol 15:196–201

Skodak M (1950) Mental growth of adopted children in the same family. J Genet Psychol 77:3–9

Skodak M, Skeels HM (1949) A final follow-up study of 100 adopted children. J Genet Psychol 75:85–125

Skuse DH (2005) X-linked genes and mental functioning. Hum Mol Genet 14 Spec No 1:R27–R32

Small BJ, Rosnick CB, Fratiglioni L, Backman L (2004) Apolipoprotein E and cognitive performance: a meta-analysis. Psychol Aging 19:592–600

Sowell ER, Thompson PM, Holmes CJ, Jernigan TL, Toga AW (1999) In vivo evidence for post-adolescent brain maturation in frontal and striatal regions. Nat Neurosci 2:859–861

Spearman C (1904) "General intelligence" objectively determined and measured. Am J Psychol 15:201–292

Spearman C (1927) The abilities of man. Macmillan, London

Spinath FM, Ronald A, Harlaar N, Price TS, Plomin R (2003) Phenotypic g early in life: on the etiology of general cognitive ability in a large population sample of twin children aged 2–4 years. Intelligence 31:195–210

Strenze T (2007) Intelligence and socioeconomic success: a meta-analytic review of longitudinal research. Intelligence 35:401–426

Teasdale TW, Owen DR (2008) Secular declines in cognitive test scores: a reversal of the Flynn effect. Intelligence 36:121–126

Thompson PM, Cannon TD, Narr KL, van Erp T, Poutanen VP, Huttunen M, Lonnqvist J, Standertskjold-Nordenstam CG, Kaprio J, Khaledy M, Dail R, Zoumalan CI, Toga AW (2001) Genetic influences on brain structure. Nat Neurosci 4:1253–1258

Thomson PA, Harris SE, Starr JM, Whalley LJ, Porteous DJ, Deary IJ (2005) Association between genotype at an exonic SNP in DISC1 and normal cognitive aging. Neurosci Lett 389:41–45

Thurstone LL (1938) Primary mental abilities. Psychometric Monographs, vol 1

Turkheimer E, Haley A, Waldron M, D'Onofrio B, Gottesman II (2003) Socioeconomic status modifies heritability of IQ in young children. Psychol Sci 14:623–628

Ucok A, Alpsan H, Cakir S, Saruhan-Direskeneli G (2007) Association of a serotonin receptor 2A gene polymorphism with cognitive functions in patients with schizophrenia. Am J Med Genet B Neuropsychiatr Genet 144B:704–707

van den Oord EJCG, Rowe DC (1997) An examination of genotype-environment interactions for academic achievement in an US national longitudinal survey. Intelligence 25:205–228

van der Maas HLJ, Dolan CV, Grasman RPPP, Wicherts JM, Huizenga HA, Raijmakers MEJ (2006) A dynamical model of general intelligence: the positive manifold of intelligence by mutualism. Psychol Rev 113:842–861

van der Sluis S, Willemsen G, de Geus EJ, Boomsma DI, Posthuma D (2008) Gene-environment interaction in adults' IQ scores: measures of past and present environment. Behav Genet 38:348–360

Visser BA, Ashton MC, Vernon PA (2006) Beyond g: putting multiple intelligences theory to the test. Intelligence 34:487–502

Waller JH (1971) Achievement and social mobility: relationships among IQ score, education, and occupation in two generations. Soc Biol 18:252–259

Watkins MW (2006) Orthogonal higher order structure of the Wechsler Intelligence Scale for Children: fourth edition. Psychol Assess 18:123–125

Wilson RS (1978) Synchronies in mental development: epigenetic perspective. Behav Genet 8:575–576

Wright MJ, Gillespie NA, Luciano M, Zhu G, Martin NG (2008) Genetics of personality and cognition in adolescents. In: Hudziak JJ (ed) Developmental psychopathology and wellness: genetic and environmental influences, 1st edn. American Psychiatric Publishing Inc, Washington, pp 85–108
Acknowledgments
The work was undertaken by The University of Edinburgh Centre for Cognitive Ageing and Cognitive Epidemiology, part of the cross council Lifelong Health and Wellbeing Initiative. Funding from the BBSRC, EPSRC, ESRC, and MRC is gratefully acknowledged. Wendy Johnson is supported by a Research Councils UK Fellowship. Lorna Houlihan is supported by a grant to Ian Deary from Help the Aged (The Disconnected Mind Project).
About this article
Cite this article
Deary, I.J., Johnson, W. & Houlihan, L.M. Genetic foundations of human intelligence. Hum Genet 126, 215–232 (2009). https://doi.org/10.1007/s00439-009-0655-4
Received:

Accepted:

Published:

Issue Date:
Keywords
Genetic Influence

General Cognitive Ability

Nonverbal Ability

Nonverbal Reasoning

Intelligence Difference