Abstract
Genetic variability of the compound interrupted microsatellite DXS1238, in intron 44 of the dystrophin gene, provides evidence for a complex structure of the ancestral population that led to the emergence of modern humans. We sequenced DXS1238 in 600 X-chromosomes from all over the world. Forty four percent of African-specific chromosomes belong to the ancestral lineage that did not participate in the out-of-Africa expansion and subsequent colonization of other continents. Based on the coalescence analysis these lineages separated from those that contributed to the out-of-Africa expansion 366 ± 136 thousands years ago (Kya). Independently, the analysis of the variance in the repeat length and of the decay of the ancestral alleles of the two DXS1238 repeats, GT and GA, dates this separation at more than 200 Kya. This suggests a complex demographic history and genetic structure of the African melting pot that led to the emergence of modern humans and their out-of-Africa migration. The subsequent subdivisions of human populations among different continents appear to be preceded by even more structured population history within Africa itself, which resulted from a restricted gene flow between lineages allowing for genetic differences to accumulate. If the transition to modern humans occurred during that time, it necessarily follows that genes associated with this transformation spread between subpopulations via gene flow. Otherwise, in spite of subsequent anatomical variation, Homo sapiens as a species could have emerged in Africa already between 300 and 200 Kya, i.e. before the mitochondrial DNA and well before the Y-chromosome most recent common ancestors.
This is a preview of subscription content, log in to check access.
Access options
Buy single article
Instant access to the full article PDF.
US$ 39.95
Price includes VAT for USA
Subscribe to journal
Immediate online access to all issues from 2019. Subscription will auto renew annually.
US$ 199
This is the net price. Taxes to be calculated in checkout.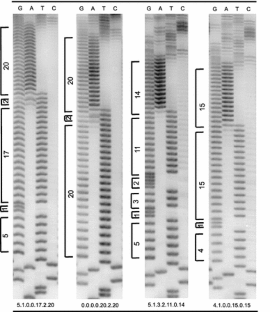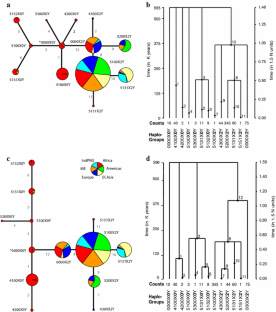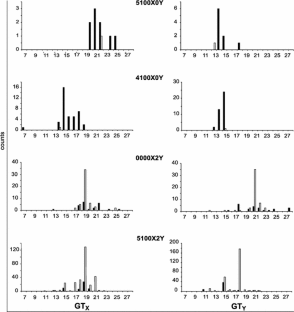 References
Barreiro LB, Patin E, Neyrolles O, Cann HM, Gicquel B, Quintana-Murci L (2005) The heritage of pathogen pressures and ancient demography in the human innate-immunity CD209/CD209L region. Am J Hum Genet 77:869–886

Bauer G, Collard M, Stringer C (2004) On the reliability of recent tests of the Out of Africa hypothesis for modern human origins. Anat Rec A Discov Mol Cell Evol Biol 279:701–707

Cavalli-Sforza LL, Feldman MW (2003) The application of molecular genetic approaches to the study of human evolution. Nat Genet 33(suppl):266–275

Chakraborty R (1990) Mitochondrial DNA polymorphism reveals hidden heterogeneity within some Asian populations. Am J Hum Genet 47:87–94

Chen YS, Torroni A, Excoffier L, Santachiara-Benerecetti AS, Wallace DC (1995) Analysis of mtDNA variation in African populations reveals the most ancient of all human continent-specific haplogroups. Am J Hum Genet 57:133–149

Clemens PR, Fenwick RG, Chamberlain JS, Gibbs RA, de Andrade M, Chakraborty R, Caskey CT (1991) Carrier detection and prenatal diagnosis in Duchenne and Becker muscular dystrophy families, using dinucleotide repeat polymorphisms. Am J Hum Genet 49:951–960

Di Rienzo A, Donnelly P, Toomajian C, Sisk B, Hill A, Petzl-Erler ML, Haines GK, Barch DH (1998) Heterogeneity of microsatellite mutations within and between loci, and implications for human demographic histories. Genetics 148:1269–1284

Dieringer D, Schlötterer C (2003) Microsatellite analyser (MSA): a platform independent analysis tool for large microsatellite data sets. Mol Ecol Notes 3:167–169

Enard W, Przeworski M, Fisher SE, Lai CS, Wiebe V, Kitano T, Monaco AP, Paabo S (2002) Molecular evolution of FOXP2, a gene involved in speech and language. Nature 418:869–872

Estoup A, Jarne P, Cornuet JM (2002) Homoplasy and mutation model at microsatellite loci and their consequences for population genetics analysis. Mol Ecol 11:1591–1604

Falush D, Wirth T, Linz B, Pritchard JK, Stephens M, Kidd M, Blaser MJ, Graham DY, Vacher S, Perez-Perez GI, Yamaoka Y, Megraud F, Otto K, Reichard U, Katzowitsch E, Wang X, Achtman M, Suerbaum S (2003) Traces of human migrations in Helicobacter pylori populations. Science 299:1582–1585

Fan JB, Gehl D, Hsie L, Shen N, Lindblad-Toh K, Laviolette JP, Robinson E, Lipshutz R, Wang D, Hudson TJ, Labuda D (2002) Assessing DNA sequence variations in human ESTs in a phylogenetic context using high-density oligonucleotide arrays. Genomics 80:351–360

Fenner JN (2005) Cross-cultural estimation of the human generation interval for use in genetics-based population divergence studies. Am J Phys Anthropol 128:415–423

Forster P (2004) Ice Ages and the mitochondrial DNA chronology of human dispersals: a review. Philos Trans R Soc Lond B Biol Sci 359:255–264 (discussion 264)

Fu YX (1997) Statistical tests of neutrality of mutations against population growth, hitchhiking and background selection. Genetics 147:915–925

Garrigan D, Hammer MF (2006) Reconstructing human origins in the genomic era. Nat Rev Genet 7:669–680

Griffiths RC, Tavare S (1994) Sampling theory for neutral alleles in a varying environment. Philos Trans R Soc Lond B Biol Sci 344:403–410

Griffiths RC, Tavaré S (1999) The age of a mutation in a general coalescent tree. Stochastic Models 14:273–295

Harding RM, McVean G (2004) A structured ancestral population for the evolution of modern humans. Curr Opin Genet Dev 14:667–674

Harding RM, Fullerton SM, Griffiths RC, Bond J, Cox MJ, Schneider JA, Moulin DS, Clegg JB (1997) Archaic African and Asian lineages in the genetic ancestry of modern humans. Am J Hum Genet 60:772–789

Harris EE, Hey J (1999) X chromosome evidence for ancient human histories. Proc Natl Acad Sci USA 96:3320–3324

Jaruzelska J, Zietkiewicz E, Batzer M, Cole DE, Moisan JP, Scozzari R, Tavare S, Labuda D (1999) Spatial and temporal distribution of the neutral polymorphisms in the last ZFX intron: analysis of the haplotype structure and genealogy. Genetics 152:1091–1101

Kaessmann H, Heissig F, von Haeseler A, Paabo S (1999) DNA sequence variation in a non-coding region of low recombination on the human X chromosome. Nat Genet 22:78–81

Kimura M, Ohta T (1973) The age of a neutral mutant persisting in a finite population. Genetics 75:199–212

Kivisild T, Metspalu M, Bandelt HJ, Richards M, Villems R (2006) The world mtDNA phylogeny. In: Bandelt HJ, Macaulay V, Richards M (eds) Human mitochondrial DNA and the evolution of Homo sapiens. Springer, Berlin, pp 149–173

Labuda D, Zietkiewicz E, Yotova V (2000) Archaic lineages in the history of modern humans. Genetics 156:799–808

Lahr MM, Foley RA (1998) Towards a theory of modern human origins: geography, demography, and diversity in recent human evolution. Am J Phys Anthropol Suppl 27:137–176

Lovell A, Moreau C, Yotova V, Xiao F, Bourgeois S, Gehl D, Bertranpetit J, Schurr E, Labuda D (2005) Ethiopia: between Sub-Saharan Africa and western Eurasia. Ann Hum Genet 69:275–287

Macaulay V, Hill C, Achilli A, Rengo C, Clarke D, Meehan W, Blackburn J, Semino O, Scozzari R, Cruciani F, Taha A, Shaari NK, Raja JM, Ismail P, Zainuddin Z, Goodwin W, Bulbeck D, Bandelt HJ, Oppenheimer S, Torroni A, Richards M (2005) Single, rapid coastal settlement of Asia revealed by analysis of complete mitochondrial genomes. Science 308:1034–1036

McDougall I, Brown FH, Fleagle JG (2005) Stratigraphic placement and age of modern humans from Kibish, Ethiopia. Nature 433:733–736

Mellars P (2006) Going east: new genetic and archaeological perspectives on the modern human colonization of Eurasia. Science 313:796–800

Nachman MW, Crowell SL (2000) Estimate of the mutation rate per nucleotide in humans. Genetics 155:1855–1864

Plagnol V, Wall JD (2006) Possible ancestral structure in human populations. PLoS Genet 2:e105

Quintana-Murci L, Semino O, Bandelt HJ, Passarino G, McElreavey K, Santachiara-Benerecetti AS (1999) Genetic evidence of an early exit of Homo sapiens sapiens from Africa through eastern Africa. Nat Genet 23:437–441

Richards M, Bandelt HJ, Kivisild T, Oppenheimer S (2006) A model for the dispersal of modern humans out of Africa. In: Bandelt HJ, Macaulay V, Richards M (eds) Human mitochondrial DNA and the evolution of Homo sapiens. Springer, Berlin, pp 225–265

Rosenberg NA, Pritchard JK, Weber JL, Cann HM, Kidd KK, Zhivotovsky LA, Feldman MW (2002) Genetic structure of human populations. Science 298:2381–2385

Schaffner SF (2004) The X chromosome in population genetics. Nat Rev Genet 5:43–51

Schaffner SF, Foo C, Gabriel S, Reich D, Daly MJ, Altshuler D (2005) Calibrating a coalescent simulation of human genome sequence variation. Genome Res 15:1576–1583

Schneider S, Roessli D, Excoffier L (2000) Arlequin: A software for population genetics data analysis. 2.000 edn. Genetics and Biometry Laboratory, Department of Anthropology, University of Geneva, Switzerland

Shimada MK, Panchapakesan K, Tishkoff SA, Nato AQ Jr, Hey J (2007) Divergent haplotypes and human history as revealed in a worldwide survey of x-linked DNA sequence variation. Mol Biol Evol 24:687–698

Slatkin M (1994) An exact test for neutrality based on the Ewens sampling distribution. Genet Res 64:71–74

Stringer C (2002) Modern human origins: progress and prospects. Philos Trans R Soc Lond B Biol Sci 357:563–579

Tajima F (1989) Statistical method for testing the neutral mutation hypothesis by DNA polymorphism. Genetics 123:585–595

Tang H, Siegmund DO, Shen P, Oefner PJ, Feldman MW (2002) Frequentist estimation of coalescence times from nucleotide sequence data using a tree-based partition. Genetics 161:447–459

Tattersall I, Schwartz J (2000) Extinct humans. Westview Press, New York

Tishkoff SA, Dietzsch E, Speed W, Pakstis AJ, Kidd JR, Cheung K, Bonne-Tamir B, Santachiara-Benerecetti AS, Moral P, Krings M (1996) Global patterns of linkage disequilibrium at the CD4 locus and modern human origins [see comments]. Science 271:1380–1387

Underhill PA, Shen P, Lin AA, Jin L, Passarino G, Yang WH, Kauffman E, Bonne-Tamir B, Bertranpetit J, Francalacci P, Ibrahim M, Jenkins T, Kidd JR, Mehdi SQ, Seielstad MT, Wells RS, Piazza A, Davis RW, Feldman MW, Cavalli-Sforza LL, Oefner PJ (2000) Y chromosome sequence variation and the history of human populations. Nat Genet 26:358–361

Underhill PA, Passarino G, Lin AA, Shen P, Mirazon Lahr M, Foley RA, Oefner PJ, Cavalli-Sforza LL (2001) The phylogeography of Y chromosome binary haplotypes and the origins of modern human populations. Ann Hum Genet 65:43–62

Wakeley J (2003) Inferences about the structure and history of populations: coalescents and intraspecific phylogeography. In: Singh RS, Uyenoyama MK (eds) The evolution of population biology. Cambridge University Press, Cambridge, pp 193–215

Watson E, Forster P, Richards M, Bandelt HJ (1997) Mitochondrial footprints of human expansions in Africa. Am J Hum Genet 61:691–704

Watterson GA (1978) The homozygosity test of neutrality. Genetics 88:405–417

White T, Asfaw B, DeGusta D, Gilbert H, Richards G, Suwa GH, Owell C (2003) Pleistocene Homo sapiens from Middle Awash, Ethiopia. Nature 423:742–747

Xiao FX, Yotova V, Zietkiewicz E, Lovell A, Gehl D, Bourgeois S, Moreau C, Spanaki C, Plaitakis A, Moisan JP, Labuda D (2004) Human X-chromosomal lineages in Europe reveal Middle Eastern and Asiatic contacts. Eur J Hum Genet 12:301–311

Zietkiewicz E, Yotova V, Jarnik M, Korab-Laskowska M, Kidd KK, Modiano D, Scozzari R, Stoneking M, Tishkoff S, Batzer M, Labuda D (1997) Nuclear DNA diversity in worldwide distributed human populations. Gene 205:161–171

Zietkiewicz E, Yotova V, Jarnik M, Korab-Laskowska M, Kidd KK, Modiano D, Scozzari R, Stoneking M, Tishkoff S, Batzer M, Labuda D (1998) Genetic structure of the ancestral population of modern humans. J Mol Evol 47:146–155

Zietkiewicz E, Yotova V, Gehl D, Wambach T, Arrieta I, Batzer M, Cole DEC, Hechtman P, Kaplan F, Modiano D, Moisan JP, Michalski R, Labuda D (2003) Haplotypes in the dystrophin DNA segment point to a mosaic origin of modern humans' diversity. Am J Hum Genet 73:994–1015
Acknowledgments
We are indebted to all individuals who provided samples for the analysis and to different colleagues who generously shared their DNA collections. Tina Wambach and Alan Lovell participated in the early stage of this project. This work was supported by grant from the Canadian Institutes of Health Research (MOP-67150 to DL).
Electronic supplementary material
Below is the link to the electronic supplementary material.
About this article
Cite this article
Yotova, V., Lefebvre, J., Kohany, O. et al. Tracing genetic history of modern humans using X-chromosome lineages. Hum Genet 122, 431 (2007). https://doi.org/10.1007/s00439-007-0413-4
Received:

Accepted:

Published:
Keywords
African Population

Modern Human

Recent Common Ancestor

Mutation Scheme

Dystrophin Gene