Abstract
The pursuit of longevity has been the goal of humanity since ancient times. Genetic alterations have been demonstrated to affect lifespan. As increasing numbers of pro-longevity genes and anti-longevity genes have been discovered in Drosophila, screening for functionally important genes among the large number of genes has become difficult. The aim of the present study was to explore critical genes and pathways affecting longevity in Drosophila melanogaster. In this study, 168 genes associated with longevity in D. melanogaster were collected from the Human Ageing Genomic Resources (HAGR) database. Network clustering analysis, network topological analysis, and pathway analysis were integrated to identify key genes and pathways. Quantitative real-time PCR (qRT-PCR) was applied to verify the expression of genes in representative pathways and of predicted genes derived from the gene–gene sub-network. Our results revealed that six key pathways might be associated with longevity, including the longevity-regulating pathway, the peroxisome pathway, the mTOR-signalling pathway, the FOXO-signalling pathway, the AGE-RAGE-signalling pathway in diabetic complications, and the TGF-beta-signalling pathway. Moreover, the results revealed that six key genes in representative pathways, including Cat, Ry, S6k, Sod, Tor, and Tsc1, and the predicted genes Jra, Kay, and Rheb exhibited significant expression changes in ageing D. melanogaster strain w1118 compared to young ones. Overall, our results revealed that six pathways and six key genes might play pivotal roles in regulating longevity, and three interacting genes might be implicated in longevity. The results will not only provide new insight into the mechanisms of longevity, but also provide novel ideas for network-based approaches for longevity-related research.
This is a preview of subscription content, log in to check access.
Access options
Buy single article
Instant access to the full article PDF.
US$ 39.95
Price includes VAT for USA
Subscribe to journal
Immediate online access to all issues from 2019. Subscription will auto renew annually.
US$ 199
This is the net price. Taxes to be calculated in checkout.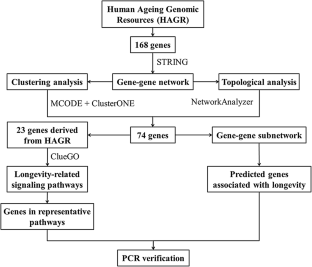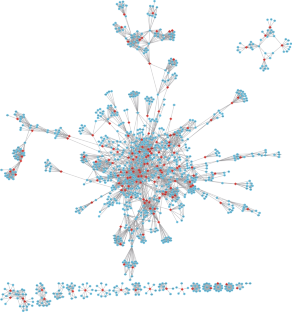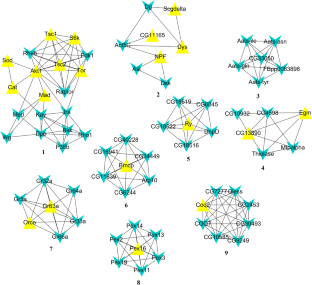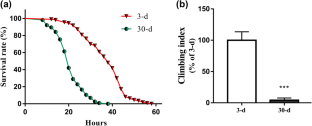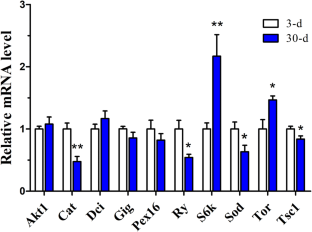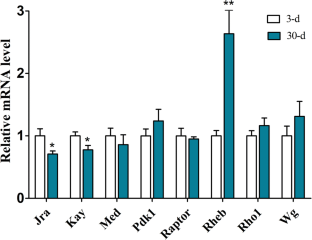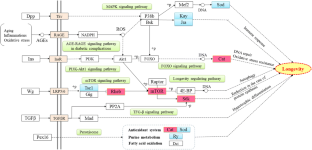 Data availability
Supplementary material is available on the publisher's website along with the published article.
Funding
This project was supported by the National Natural Science Foundation of China (81603319) and was partly supported by the Youth Science and Technology Research Fund of Shanxi Province (201801D221374), the Postgraduate Education Innovation Project (2018SY008), the Science and Technology Innovation Team of Shanxi Province (201605D131045-18), and the Key Laboratory of Effective Substances Research and Utilization in TCM of Shanxi Province (201705D111008-21).
Ethics declarations
Conflict of interest
The authors declare that they have no conflict of interest.
Ethical approval
All procedures were in accordance with the institutional guidelines and ethics for the use and care of laboratory animals and were approved by our Institutional Animal Care and Use Committee (IACUC). This article does not contain any studies with human participants performed by any of the authors.
Additional information
Publisher's Note
Springer Nature remains neutral with regard to jurisdictional claims in published maps and institutional affiliations.
Communicated by Stefan Hohmann.
Electronic supplementary material
Below is the link to the electronic supplementary material.
About this article
Cite this article
Li, J., Duan, D., Zhang, J. et al. Bioinformatic prediction of critical genes and pathways involved in longevity in Drosophila melanogaster. Mol Genet Genomics 294, 1463–1475 (2019). https://doi.org/10.1007/s00438-019-01589-1
Received:

Accepted:

Published:

Issue Date:
Keywords
Drosophila melanogaster

Longevity

Gene

Pathway

Network