Abstract
Lymphatic filariasis (LF) is a serious vector-borne health problem, and Wuchereria bancrofti (W.b) is the major cause of LF worldwide and is focally endemic in Egypt. Identification of filarial infection using traditional morphologic and immunological criteria can be difficult and lead to misdiagnosis. The aim of the present study was molecular detection of W.b in residents in endemic areas in Egypt, sequence variance analysis, and phylogenetic analysis of W.b DNA. Collected blood samples from residents in filariasis endemic areas in five governorates were subjected to semi-nested PCR targeting repeated DNA sequence, for detection of W.b DNA. PCR products were sequenced; subsequently, a phylogenetic analysis of the obtained sequences was performed. Out of 300 blood samples, W.b DNA was identified in 48 (16%). Sequencing analysis confirmed PCR results identifying only W.b species. Sequence alignment and phylogenetic analysis indicated genetically distinct clusters of W.b among the study population. Study results demonstrated that the semi-nested PCR proved to be an effective diagnostic tool for accurate and rapid detection of W.b infections in nano-epidemics and is applicable for samples collected in the daytime as well as the night time. PCR products sequencing and phylogenitic analysis revealed three different nucleotide sequences variants. Further genetic studies of W.b in Egypt and other endemic areas are needed to distinguish related strains and the various ecological as well as drug effects exerted on them to support W.b elimination.
Access options
Buy single article
Instant access to the full article PDF.
US$ 39.95
Tax calculation will be finalised during checkout.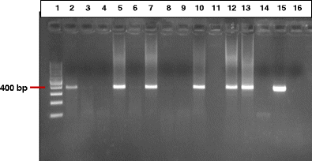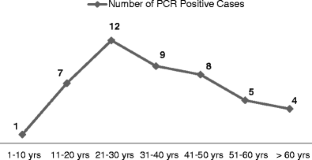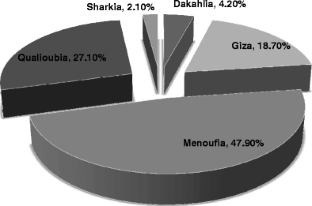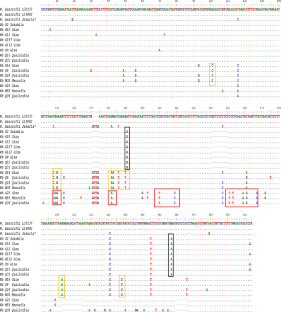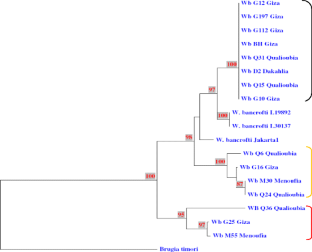 References
Abdel Shafi IR, Shoeib EY, Attia SS, Rubio JM, El-Badry AA (2016) Wuchereria bancrofti microfilariae and quantitative circulating antigen detection in selected endemic areas in Egypt. Kasr Al Ainy Med J 22:34–40. doi:10.4103/1687-4625.182556

Bisht R, Hoti SL, Thangadurai R, Das PK (2006) Isolation of Wuchereria bancrofti microfilariae from archived stained blood slides for use in genetic studies and amplification of parasite and endosymbiont genes. Acta Trop 99:1–5. doi:10.1016/j.actatropica.2005.12.009

De Souza DK, Osei-Poku J, Blum J, Baidoo H, Brown CA, Lawson BW, Wilson MD, Bockarie MJ, Boakye DA (2014) The epidemiology of lymphatic filariasis in Ghana, explained by the possible existence of two strains of Wuchereria bancrofti. Pan Afr Med J 17:133. doi:10.11604/pamj.2014.17.133.3370

Desjardins CA, Cerqueira GC, Goldberg JM, Dunning Hotopp JC, Haas BJ, Zucker J, Ribeiro JMC, Saif S, Levin JZ, Fan L, Zeng Q, Russ C, Wortman JR, Fink DL, Birren BW, Nutman TB (2013) Genomics of Loa loa, a Wolbachia-free filarial parasite of humans. Nat Genetics 45:495–500. doi:10.1038/ng.2585

Fischer P, Boakye D, Hamburger J (2003) Polymerase chain reaction-based detection of lymphatic filariasis. Med Microbiol Immunol 192(1):3–7. doi:10.1007/s00430-002-0152-z

Foo PK, Tarozzi A, Mahajan A, Yoong J, Krishnan L, Kopf D, Blackburn BG (2011) High prevalence of Wuchereria bancrofti infection as detected by immunochromatographic card testing in five districts of Orissa, India, previously considered to be non-endemic. Trans Roy Soc Trop Med Hyg 105(2):109–114. doi:10.1016/j.trstmh.2010.10.006

Fox LM and King CL (2012) Lymphatic filariasis. In: Magill AJ, Hill DR, Solomon T, Ryan ET (ed) Hunter's Tropical Medicine and Emerging Infectious Diseases, 9th edn. Saunders Elsevier Press, pp 816–822.

Furtado AF, Abath FGC, Regis L, Gomes YM, Lucena WA, Furtado PB, Dhalia R, Miranda JC, Nicolas L (1997) Improvement and application of a polymerase chain reaction system for detection of Wuchereria bancrofti in Culex quinquefasciatus and human blood samples. Mem Inst Oswaldo Cruz 92(1):85–86

Garcia LS (2007) Diagnostic Medical Parasitology. 5th edition, ASM Press.

Gass K, Beau de Rochars MVE, Boakye D, Bradley M, Fischer PU, Gyapong J, Itoh M, Ituaso-Conway N, Joseph H, Kyelem D, Laney SJ, Legrand AM, Liyanage TS, Melrose W, Mohammed K, Pilotte N, Ottesen EA, Plichart C, Ramaiah K, Rao RU, Talbot J, Weil GJ, Williams SA, Won KY, Lammie P (2012) A multicenter evaluation of diagnostic tools to define endpoints for programs to eliminate bancroftian filariasis. PLoS Negl Trop Dis 6(1):e1479. doi:10.1371/journal.pntd.0001479

Gordon CA, Gray DJ, Gobert GN, McManus DP (2011) DNA amplification approaches for the diagnosis of key parasitic helminth infections of humans. Mol Cell Probes 25(4):143–152. doi:10.1016/j.mcp.2011.05.002

Hotez PJ, Savioli L, Fenwick A (2012) Neglected tropical diseases of the Middle East and North Africa: review of their prevalence, distribution, and opportunities for control. PLoS Negl Trop Dis 6(2):e1475. doi:10.1371/journal.pntd.0001475

Jayasekera N, Curtis CF, Zielke E, Kuhlow F, Jansen CG, Chelliah RV (1980) The susceptibility of Liberian Culex quinquefasciatus to Wuchereria bancrofti in Sri Lanka. Tropenmed Parasitol 31(4):507–511

Kanjanavas P, Tan-ariya P, Khawsak P, Pakpitcharoen A, Phantana S, Chansiri K (2005) Detection of lymphatic Wuchereria bancrofti in carriers and long-term storage blood samples using semi-nested PCR. Mol Cell Probes 19(3):169–172. doi:10.1016/j.mcp.2004.11.003

Lammie PJ, Weil G, Noordin R, Kaliraj P, Steel C, Goodman D, Lakshmikanthan VB, Ottesen E (2004) Recombinant antigen-based antibody assays for the diagnosis and surveillance of lymphatic filariasis – a multicenter trial. Filaria J 3:9. doi:10.1186/1475-2883-3-9

Liu D and Austin FW (2013) Wuchereria. In: Liu D (ed) Molecular Detection of Human Parasitic Pathogens. CRC Press Taylor & Francis group, pp 723–729.

Lucena WA, Dahlia R, Abath FGC, Nicolas L, Regis LN, Furtado AF (1998) Diagnosis of Wuchereria bancrofti infection by the polymerase chain reaction using urine and day blood samples from amicrofilaremic patients. Trans Roy Soc Trop Med Hyg 92(3):290–293

Lulitanond V, Intapan PM, Pipitgool V, Choochote W, Maleewong W (2004) Rapid detection of Wuchereria bancrofti in mosquitoes by LightCycler polymerase chain reaction and melting curve analysis. Parasitol Res 94:337–341

McNulty SN, Mitreva M, Weil GJ, Fischer PU (2013) Inter and intra-specific diversity of parasites that cause lymphatic filariasis infection. Infect Genet Evol 14:137–146. doi:10.1016/j.meegid.2012.11.002

Melrose WD (2002) Lymphatic filariasis: new insights into an old disease. Int J Parasitol 32(8):947–960. doi:10.1016/S0020-7519(02)00062-0

Melrose WD, Durrheim DD, Burgess GW (2004) Update on immunological tests for lymphatic filariasis. Trends Parasitol 20(6):255–275. doi:10.1016/j.pt.2004.04.002

Mendoza N, Li A, Gill A, Tyring S (2009) Filariasis: diagnosis and treatment. Derm Therapy 22(6):475–490. doi:10.1111/j.1529-8019.2009.01271.x

Nuchprayoon S (2009) DNA-based diagnosis of lymphatic filariasis. SE Asian J Trop Med Pub Health 40(5):904–913

Pandey V, Madhumathi J, Karande AA, Kaliraj P (2011) Antigen detection assay with parasite specific monoclonal antibodies for diagnosis of lymphatic filariasis. Clin Chim Acta 412(19–20):1867–1873. doi:10.1016/j.cca.2011.06.029

Patra KP, Ramu T, Hoti SL, Pragasam GS, Das PK (2007) Identification of a molecular marker for genotyping human lymphatic filarial nematode parasite Wuchereria bancrofti. Exp Parasitol 116(1):59–65. doi:10.1016/j.exppara.2006.11.011

Ramesh A, Small ST, Kloos ZA, Kazura JW, Nutman TB, Serre D, Zimmerman PA (2012) The complete mitochondrial genome sequence of the filarial nematode Wuchereria bancrofti from three geographic isolates provides evidence of complex demographic history. Mol Bioch Parasitol 183(1):32–41. doi:10.1016/j.molbiopara.2012.01.004

Ramzy RMR (2002) Recent advances in molecular diagnostic techniques for human lymphatic filariasis and their use in epidemiological research. Trans Roy Soc Trop Med Hyg 96(Suppl 1):225–229

Rebollo MP, Bockarie MJ (2013) Rapid diagnostics for the endgame in lymphatic filariasis elimination. AmJTrop Med Hyg 89(1):3–4. doi:10.4269/ajtmh.13-0202

Sakthidevi M, Prabhu PR, Chowdhary S, Hoti SL, Kaliraj P (2013) Functional analysis of genetic polymorphism in Wuchereria bancrofti glutathione S-transferase antioxidant gene: impact on protein structure and enzyme catalysis. Mol Biochem Parasitol 192:10–20. doi:10.1016/j.molbiopara.2013.10.001

Schwab AE, Boakye DA, Kyelem D, Prichard RK (2005) Detection of benzimidazole resistance-associated mutations in the filarial nematode Wuchereria bancrofti and evidence for selection by albendazole and ivermectin combination treatment. AmJTrop Med Hyg 73(2):234–238

Siridewa K, Karunanayake EH, Chandrasekharan NV, Abeyewickreme W, Franzen L, Aslund L, Pettersson U (1994) Cloning and characterization of a repetitive DNA sequence specific for Wuchereria bancrofti. AmJTrop Med Hyg 51(4):495–500

Siridewa K, Karunanayake EH, Chandrasekharan NV (1996) Polymerase chain reaction-based technique for the detection of Wuchereria bancrofti in human blood samples, hydrocele fluid, and mosquito vectors. AmJTrop Med Hyg 54(1):72–76

Small ST, Ramesh A, Bun K, Reimer L, Thomsen E, Baea M, Bockarie MJ, Siba P, Kazura JW, Tisch DJ, Zimmerman PA (2013) Population genetics of the filarial worm Wuchereria bancrofti in a post-treatment region of Papua New Guinea: insights into diversity and life history. PLoS Neg Trop Dis 7(7):e2308. doi:10.1371/journal.pntd.0002308

Small ST, Tisch DJ, Zimmerman PA (2014) Molecular epidemiology, phylogeny and evolution of the filarial nematode Wuchereria bancrofti. Infect Genet Evol 28:33–43. doi:10.1016/j.meegid.2014.08.018

Thangadurai R, Hoti SL, Kumar NP, Das PK (2006) Phylogeography of human lymphatic filarial parasite, Wuchereria bancrofti in India. Acta Trop 98:297–304. doi:10.1016/j.actatropica.2006.06.004

Ughasi J, Bekhard H, Coulibaly M, Adabie-Gomez D, Gyapong J, Appawu M, Wilson MD, Boakye DA (2012) Mansonia Africana and Mansonia Uniformis are vectors in the transmission of Wuchereria bancrofti lymphatic filariasis in Ghana. Parasit Vectors 5:89. doi:10.1186/1756-3305-5-89

Upadhyayula SM, Mutheneni SR, Kadiri MR, Kumaraswamy S, Nelaturu SCB (2012) Data base management system for lymphatic filariasis a neglected tropical disease. PLoS One 7(7):e39970. doi:10.1371/journal.pone.0039970

Weil GJ, Ramzy RMR (2007) Diagnostic tools for filariasis elimination programmes. Trends Parasitol 23(2):78–82. doi:10.1016/j.pt.2006.12.001

WHO (2012) Global programme to eliminate lymphatic filariasis: progress report, 2011. Wkly Epidemiology Red 87(37):346–356

Wong SSY, Fung KSC, Chau S, Poon RWS, Wong SCY, Yuen KY (2014) Molecular diagnosis in clinical parasitology: when and why? Exp Biol Med 239(11):1443–1460. doi:10.1177/1535370214523880

Ximenes C, Brandão E, Oliveira P, Rocha A, Rego T, Medeiros R, Aguiar-Santos A, Ferraz J, Reis C, Araujo P, Carvalho L, Melo FL (2014) Detection of Wuchereria bancrofti DNA in paired serum and urine samples using polymerase chain reaction-based systems. Mem Inst Oswaldo Cruz 109(8):978–983. doi:10.1590/0074-0276140155
Contribution of each author
All the manuscript authors contributed to every activity of it: idea of paper, study design, collection of materials, methodology, writing the paper, and revising it.
Ethics declarations
Conflict of interest
The authors declare that they have no competing interests.
About this article
Cite this article
Abdel-Shafi, I.R., Shoieb, E.Y., Attia, S.S. et al. Molecular identification and phylogenetic analysis of Wuchereria bancrofti from human blood samples in Egypt. Parasitol Res 116, 963–970 (2017). https://doi.org/10.1007/s00436-017-5372-7
Received:

Accepted:

Published:

Issue Date:
Keywords
Wuchereria bancrofti

Phylogenetic analysis

Semi-nested PCR

Repeated DNA sequence