Abstract
Demographic, socio-economical, and environmental changes affecting prevalence of Pediculosis capitis. The aim of this study was to investigate the prevalence of P. capitis and external factors affecting the distribution of P. capitis. A total of 6004 primary-school students between 5 and 11 years were screened for P. capitis at 28 different primary-schools in Gaziantep, located in southeastern of Turkey, during different two education terms (First education term is in September 2013 to May 2014, second education term is in September 2014 and May 2015). The prevalence of P. capitis was found to be positive 1.5 % (90/6004) and 6.9 % (415/6004) in first education term and in second education term, respectively. In this study shown that the rate of P. capitis's prevalence was increased 5.4 % in Gaziantep. P. capitis is a neglected infestation and it has re-emerged in Gaziantep, located in the southeastern of Turkey. Health staff member must improve health education programs in primary-school students especially girl students.
Access options
Buy single article
Instant access to the full article PDF.
USD 39.95
Price excludes VAT (USA)
Tax calculation will be finalised during checkout.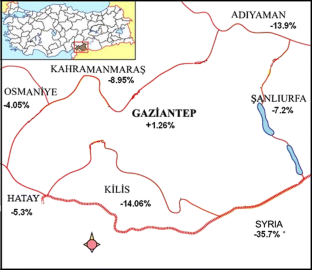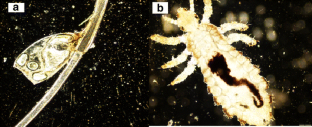 References
Boutellis A, Abi-Rached L, Raoult D (2014) The origin and distribution of human lice in the world. Infect Genet Evol 23:209–217

Ciftci IH, Karaca S, Dogru O, Cetinkaya Z, Kulac M (2006) Prevalence of pediculosis and scabies in preschool nursey children of Afyon, Turkey. Korean J Parasitol 44:95–98

Davarpanah MA, Rasekhi Kazerouni A, Rahmati H, Neirami RN, Bakhtiary H, Sadeghi M (2013) The prevalence of pediculus capitis among the middle schoolchildren Fars Province, southern Iran. Caspian J Intern Med 4:607–610

Değerli S, Malatyalı E, Mumcuoğlu KY (2013) Head lice prevalence and associated factors in two boarding schools in Sivas. Turkiye Parazitol Derg 37:32–35

Devore CD, Schutze GE (2015) Head lice. Pediatrics 135:e1355–e1365

Durand R, Bouvresse S, Berdjane Z, Izri A, Chosidow O, Clark JM (2012) Insecticide resistance in head lice: clinical, parasitological and genetic aspects. Clin Microbiol Infect 18:338–344

Gholamnia Shirvani Z, Amin Shokravi F, Ardestani MS (2013) Evaluation of a health education program for head lice infestation in female primary school students in Chabahar City, Iran. Arch Iran Med 16:42–45

Heukelbach J, Wilcke T, Winter B, Feldmeier H (2005) Epidemiology and morbidity of scabies and pediculosis capitis in resource-poor communities in Brazil. Br J Dermatol 153:150–156

http://www.who.int/neglected diseases/ diseases/en (accessed 25 January 2016)

Meinking TL, Serrano L, Hard B, Entzel P, Lemard G, Rivera E, Viilar ME (2002) Comparative in vitro pediculicidal efficacy of treatments in a resistant head lice population in the United States. Arch Dermatol 138(2):220–224

Perera M, Whitehead M, Molyneux D, Weerasooriya M, Gunatilleke G (2007) Neglected patients with a neglected disease? A qualitative study of lymphatic filariasis. Plos Negl Trop Dis 1(2):e128

Rassami W, Soonwera M (2012) Epidemiology of pediculosis capitis among schoolchildren in the eastern area of Bangkok, Thailand. Asian Pac J Trop Biomed 2:901–904

Rukke BA, Soleng A, Lindstedt HH, Ottesen P, Birkemoe T (2014) Socioeconomic status, family background and other key factors influence the management of head lice in Norway. Parasitol Res 113:1847–1861

Soonwera M (2014) Efficacy of herbal shampoo base on native plant against head lice (Pediculus humanus capitis De Geer, Pediculidae: Phthiraptera) in vitro in vivo in Thailand. Parasitol Res 113:3241–3250

Takcı Z, Tekin O, Karadağ AS (2012) A pediculid case: autosensitization dermatitis caused by pediculosis capitis. Turkiye Parazitol Derg 36:185–187

Tappeh KH, Chavshin A, Hajipirloo HM, Khashaveh S, Hanifian H, Bozorgomid A, Mohammadi M, Gharabag DJ, Azizi H (2012) Pediculosis capitis among primary school children and related risk factors in Urmia, the main city of west Azarbaijan, Iran. J Arthropod Borne Dis 6:79–85

Toloza AC, Ascunce MS, Reed D, Picollo MI (2014) Geographical distribution of pyrethroid resistance allele frequency in head lice (Phthiraptera: Pediculidae) from Argentina. J Med Entomol 51:139–144

www.tuik.gov.tr (accessed 26 January 2016)
Electronic supplementary material
Below is the link to the electronic supplementary material.
Comparison of Pediculosis capitis's prevalence in different education term (first education term is in between September 2013 and May 2014, second education term is in between Sempetember 2014 and May 2015). (DOC 87 kb)
Comparison of the dermographic variables of students with Pediculosis capitis in first education (September 2013-May 2014) and second education term (September 2014-May 2015) in this study (A; first education term B; second education term). (DOC 202 kb)
About this article
Cite this article
Eroglu, F., Basaran, Ü., Kürklü, C.G. et al. Pediculosis capitis is a growing neglected infestation due to migration in southeast Turkey. Parasitol Res 115, 2397–2401 (2016). https://doi.org/10.1007/s00436-016-4990-9
Received:

Accepted:

Published:

Issue Date:

DOI: https://doi.org/10.1007/s00436-016-4990-9
Keywords
Pediculosis capitis

Neglected disease

Re-emergence