Abstract
Head lice infestation (HLI) caused by Pediculus humanus capitis has been a public health problem worldwide. Specially designed combs are used to identify head lice, while anti-lice products are applied on the scalp for treatment. In the present study, we aimed to test whether combing only by precision detection comb (PDC) or metal pin comb (MPC) could be effective alternatives to the use of anti-lice products in children. A total of 560 children from two rural schools in Turkey were screened. In the PDC trial, children were combed every second day for 14 days, while in the MPC trial, combing was performed once in every four days for 15 days. Children were divided into two groups (dry combing and wet combing) for both trials and results were compared. The results showed no significant differences between dry and wet combing strategies for both combs for the removal of head lice (p > 0.05). The number of adult head lice declined significantly on each subsequent combing day in both approaches, except on day 15 in the MPC trial. In the end, no louse was found in 54.1 and 48.9 % of children in the PDC and MPC trials, respectively. Since family members of infested children were not available, they were not checked for HLI. Four times combing within 2 weeks with MPC combs was found effective for both treatment of low HLI and prevention of heavy HLI. In conclusion, regular combing by special combs decreases HLI level in children and is safely applicable as long-term treatment.
Access options
Buy single article
Instant access to the full article PDF.
USD 39.95
Price excludes VAT (USA)
Tax calculation will be finalised during checkout.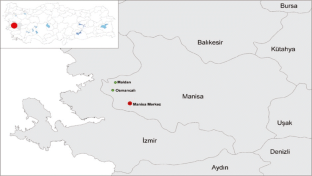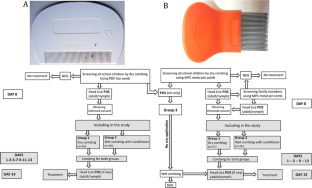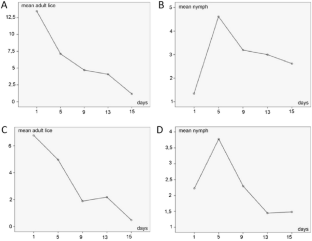 References
Angelakis E, Rolain JM, Raoult D, Brouqui P (2011) Bartonella quintana in head louse nits. FEMS Immunol Med Microbiol 62:244–246

Balcıoğlu C, Burgess IF, Limoncu ME, Sahin MT, Ozbel Y, Bilac C, Kurt O, Larsen K (2008) Plastic detection comb better than visual screening for diagnosis of head louse infestation. Epidemiol Infect 136:1425–1431

Balcıoğlu IC, Kurt O, Limoncu ME, Ermis VO, Tabak T, Oyur T, Muslu H, Kavur H, Gorgun S, Girginkardesler N, Yereli K, Bilac C, Ozbel Y (2012) Are Regular Controls Conducted in Schools Adequate in Lowering the Incidence of Head Lice (Pediculus capitis) Infestation? Kafkas Univ Vet Fak Derg 18:A151–A154

Bonilla DL, Kabeya H, Henn J, Kramer VL, Kosoy MY (2009) Bartonella quintana in body lice and head lice from homeless persons, San Francisco, California, USA. Emerg Infect Dis 15:912–915

Boutellis A, Mediannikov O, Bilcha KD, Ali J, Campelo D, Barker SC, Raoult D (2013) Borrelia recurrentis in head lice, Ethiopia. Emerg Infect Dis 19:796–798

Bouvresse S, Socolovshi C, Berdjane Z, Durand R, Izri A, Raoult D, Chosidow O, Brouqui P (2011) No evidence of Bartonella quintana but detection of Acinetobacter baumannii in head lice from elementary schoolchildren in Paris. Comp Immunol Microbiol Infect Dis 34:475–477

De Maeseneer J, Blokland I, Willems S, Vander Stichele R, Meersschaut F (2000) Wet combing versus traditional scalp inspection to detect head lice in school children: observational study. BMJ 321:1187–1188

Feldmeier H (2010) Diagnosis and rapid assessment. In: Heukelbach J (Ed) Management and control of head lice infestations. UNI-MED, International Medical Publishers, pp 48-51

Feldmeier H (2012) Pediculosis capitis: new insights into epidemiology, diagnosis and treatment. Eur J Clin Microbiol Infect Dis 31(9):2105–2110

Gallardo A, Mougabure-Cueto G, Vassena C, Picollo MI, Toloza A (2012) Comparative efficacy of new commercial pediculicides against adults and eggs of Pediculus humanus capitis (head lice). Parasitol Res 110:1601–1606

Gallardo A, Toloza A, Vassena C, Picollo MI, Mougabure-Cueto G (2013) Comparative efficacy of commercial combs in removing head lice (Pediculus humanus capitis) (Phthiraptera: Pediculidae). Parasitol Res 112:1363–1366

Heukelbach J (2010) Management and control of head lice infestations. UNI-MED Verlag AG, Bremen

Jahnke C, Bauer E, Hengge UR, Felmeier H (2009) Accuracy of diagnosis of Pediculus capitis: visual inspection vs wet combing. Arch Dermatol 145:309–314

Karatas E, Sarı C, Ertabaklar H, Okyay P, Ertug S (2004) The prevalence of Pediculus capitis in students of three primary schools in Aydın. Turkiye Parazitol Derg 28:38–41

Kurt O, Tabak T, Kavur H, Muslu H, Limoncu E, Bilaç C, Balcioğlu IC, Kaya Y, Ozbel Y, Larsen K (2009a) Comparison of two combs in the detection of head lice in school children. Turkiye Parazitol Derg 33:50–53

Kurt O, Balcıoğlu IC, Burgess IF, Limoncu ME, Girginkardesler N, Tabak T, Muslu H, Ermis O, Sahin MT, Bilac C, Kavur H, Özbel Y (2009b) Treatment of head lice with dimeticone 4 % lotion: comparison of two formulations in a randomised controlled trial in rural Turkey. BMC Public Health 9:441–449

Mehlhorn H, Abdel-Ghaffar F, Al-Rasheid K, Schmidt J, Semmler M (2011) Ovicidal effects of a neem seed extract preparation on eggs of body and head lice. Parasitol Res 109:1299–1302

Mumcuoglu KY, Friger M, Ioffe-Uspensky I, Ben-Ishai F, Miller J (2001) Louse comb versus direct visual examination for the diagnosis of head louse infestations. Pediatr Dermatol 18:9–12

Ozcan K (1997) Human lice and their importance in parasitology. In: Ozcel MA, Daldal N (eds) Vectors and arthropod borne diseases, Publication of Turkish Society of Parasitology No: 13, pp 235-264

Robinson D, Leo N, Prociv P, Barker SC (2003) Potential role of head lice, Pediculus humanus capitis, as vectors of Rickettsia prowazekii. Parasitol Res 90:209–211

Rukke BA, Soleng A, Lindstedt HH, Ottesen P, Birkemoe T (2014) Socioeconomic status, family background and other key factors influence the management of head lice in Norway. Parasitol Res 113:1847–1861

Speare R, Canyon DV, Cahill C, Thomas G (2007) Comparative efficacy of two nit combs in removing head lice (Pediculus humanus capitis) and their eggs. Int J Dermatol 46:1275–1278
Acknowledgments
We cordially thank the authorities of the schools in Maldan and Osmancali. The combs used in the study were supplied by KSL Consulting, Denmark.
About this article
Cite this article
Kurt, Ö., Balcıoğlu, I.C., Limoncu, M.E. et al. Treatment of head lice (Pediculus humanus capitis) infestation: Is regular combing alone with a special detection comb effective at all levels?. Parasitol Res 114, 1347–1353 (2015). https://doi.org/10.1007/s00436-015-4311-8
Received:

Accepted:

Published:

Issue Date:

DOI: https://doi.org/10.1007/s00436-015-4311-8
Keywords
Head lice

Pediculus humanus capitis

Metal pin comb

Precision detection comb

Treatment