Abstract
Immunity to Eimeria is species-specific, and chickens with immunity to one species of Eimeria remain susceptible to other Eimeria species. This presents a major challenge in the development of effective vaccines against multiple Eimeria species. In this study, we cloned the antigenic epitope of a tachyzoite surface protein gene of Eimeria tenella, a tachyzoite surface protein gene of Eimeria acervulina and the gametocyte protein gene of Eimeria maxima, and constructed prokaryotic and eukaryotic plasmids carrying the multi-epitope antigenic gene. Immunization of chickens with the multivalent DNA and protein conferred partial protection against infection by the three Eimeria species, as shown by increased CD4+ T lymphocytes in the intestinal mucosa, decreased oocyst excretion and intestinal lesions, and increased body weight gain compared with non-immunized controls. The DNA prime-protein boost immunization schedule induced greater cellular immunity and protection from Eimeria infection than immunization with DNA or protein alone. Our findings demonstrated that DNA prime-protein boost immunization with a multivalent vaccine could stimulate protective immunity against challenge infection of multiple Eimeria species. This work provides a promising step towards DNA–protein vaccination against multiple species of pathogens.
Access options
Buy single article
Instant access to the full article PDF.
USD 39.95
Price excludes VAT (USA)
Tax calculation will be finalised during checkout.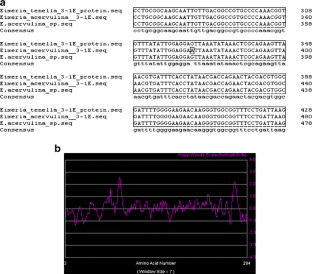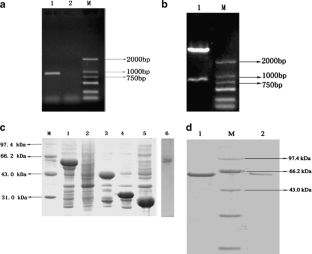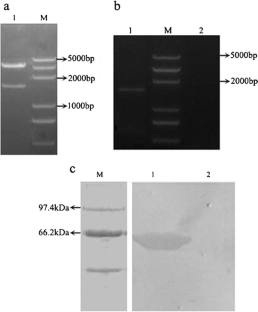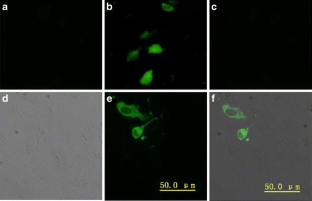 References
Alarcon JB, Waine GW, McManus DP (1999) DNA vaccines: technology and application as anti-parasite and anti-microbial agents. Adv Parasitol 42:343–410

Allen TM, Vogel TU, Fuller DH, Mothe BR, Steffen S, Boyson JE, Shipley T, Fuller J, Hanke T, Sette A, Altman JD, Moss B, McMichael AJ, Watkins DI (2000) Induction of AIDS virus-specific CTL activity in fresh, unstimulated peripheral blood lymphocytes from rhesus macaques vaccinated with a DNA prime/modified vaccinia virus Ankara boost regimen. J Immunol 164(9):4968–4978. doi:ji_v164n9p4968

Alves AM, Lasaro MO, Almeida DF, Ferreira LC (1999) New vaccine strategies against enterotoxigenic Escherichia coli. I: DNA vaccines against the CFA/I fimbrial adhesin. Braz J Med Biol Res 32(2):223–229

Amara RR, Villinger F, Altman JD, Lydy SL, O'Neil SP, Staprans SI, Montefiori DC, Xu Y, Herndon JG, Wyatt LS, Candido MA, Kozyr NL, Earl PL, Smith JM, Ma HL, Grimm BD, Hulsey ML, McClure HM, McNicholl JM, Moss B, Robinson HL (2002) Control of a mucosal challenge and prevention of AIDS by a multiprotein DNA/MVA vaccine. Vaccine 20(15):1949–1955. doi:S0264410X02000762

Benvenisti L, Rogel A, Kuznetzova L, Bujanover S, Becker Y, Stram Y (2001) Gene gun-mediate DNA vaccination against foot-and-mouth disease virus. Vaccine 19(28–29):3885–3895. doi:S0264-410X(01)00125-6

Choi KD, Lillehoj HS (2000) Role of chicken IL-2 on gammadelta T cells and Eimeria acervulina-induced changes in intestinal IL-2 mRNA expression and gammadelta T-cells. Vet Immunol Immunopathol 73(3–4):309–321. doi:S0165-2427(00)00148-3

Conway DP, McKenzie ME (2007) Poultry coccidiosis: diagnostic and testing procedures, 3rd edn. Blackwell Publishing Professional, Iowa, USA, pp 17–38

Dalloul RA, Lillehoj HS (2006) Poultry coccidiosis: recent advancements in control measures and vaccine development. Expert Rev Vaccine 5(1):143–163. doi:10.1586/14760584.5.1.143

Deleage G, Combet C, Blanchet C, Geourjon C (2001) ANTHEPROT: an integrated protein sequence analysis software with client/server capabilities. Comput Biol Med 31(4):259–267. doi:S0010-4825(01)00008-7

Ding J, Bao W, Liu Q, Yu Q, Abdille MH, Wei Z (2008) Immunoprotection of chickens against Eimeria acervulina by recombinant alpha-tubulin protein. Parasitol Res 103(5):1133–1140. doi:10.1007/s00436-008-1106-1

Hao L, Liu X, Zhou X, Li J, Suo X (2007) Transient transfection of Eimeria tenella using yellow or red fluorescent protein as a marker. Mol Biochem Parasitol 153(2):213–215. doi:10.1016/j.molbiopara.2007.02.005

Hopp TP, Woods KR (1981) Prediction of protein antigenic determinants from amino acid sequences. Proc Natl Acad Sci U S A 78(6):3824–3828

Jenkins MC (1988) A cDNA encoding a merozoite surface protein of the protozoan Eimeria acervulina contains tandem-repeated sequences. Nucleic Acids Res 16(20):9863

Jenkins MC, Lillehoj HS, Dame JB (1988) Eimeria acervulina: DNA cloning and characterization of recombinant sporozoite and merozoite antigens. Exp Parasitol 66(1):96–107. doi:0014-4894(88)90054-9

Jenkins MC, Lillehoj HS, Barta JR, Danforth HD, Strohlein DA (1990) Eimeria acervulina: cloning of a cDNA encoding an immunogenic region of several related merozoite surface and rhoptry proteins. Exp Parasitol 70(3):353–362. doi:0014-4894(90)90117-U

Jin H, Kang Y, Xiao C, Zhu K, Ma Y, Xie Q, Ma J, He C, Yang Z, Sun Z, Zhang X, Chen M, Zhang F, Wang B (2005) DNA prime followed by protein boost enhances neutralization and Th1 type immunity against FMDV. Viral Immunol 18(3):539–548. doi:10.1089/vim.2005.18.539

Laurent F, Bourdieu C, Kazanji M, Yvore P, Pery P (1994) The immunodominant Eimeria acervulina sporozoite antigen previously described as p160/p240 is a 19-kilodalton antigen present in several Eimeria species. Mol Biochem Parasitol 63(1):79–86. doi:0166-6851(94)90010-8

Lillehoj HS, Chai JY (1988) Comparative natural killer cell activities of thymic, bursal, splenic and intestinal intraepithelial lymphocytes of chickens. Dev Comp Immunol 12(3):629–643

Lillehoj HS, Choi KD, Jenkins MC, Vakharia VN, Song KD, Han JY, Lillehoj EP (2000) A recombinant Eimeria protein inducing interferon-gamma production: comparison of different gene expression systems and immunization strategies for vaccination against coccidiosis. Avian Dis 44(2):379–389

Lillehoj HS, Ding X, Quiroz MA, Bevensee E, Lillehoj EP (2005) Resistance to intestinal coccidiosis following DNA immunization with the cloned 3-1E Eimeria gene plus IL-2, IL-15, and IFN-gamma. Avian Dis 49(1):112–117

Liu L, Xu Q, Hu XM, Liu LZ, Wang Y, Xie BS, Leng AJ (1999) Two 5′IL6 TNFα mutant fusion proteins with SAPGTP and PG linkers. Chinese J Bioche Mole Biol 15(4):517–521

Long PL, Millard BJ, Joyner LP, Norton CC (1976) A guide to laboratory techniques used in the study and diagnosis of avian coccidiosis. Folia Vet Lat 6(3):201–217

Ma D, Ma C, Pan L, Li G, Yang J, Hong J, Cai H, Ren X (2011) Vaccination of chickens with DNA vaccine encoding Eimeria acervulina 3-1E and chicken IL-15 offers protection against homologous challenge. Exp Parasitol 127(1):208–214. doi:10.1016/j.exppara.2010.07.015

Rogers WO, Weiss WR, Kumar A, Aguiar JC, Tine JA, Gwadz R, Harre JG, Gowda K, Rathore D, Kumar S, Hoffman SL (2002) Protection of rhesus macaques against lethal Plasmodium knowlesi malaria by a heterologous DNA priming and poxvirus boosting immunization regimen. Infect Immun 70(8):4329–4335

Rose ME, Wakelin D, Joysey HS, Hesketh P (1988) Immunity to coccidiosis: adoptive transfer in NIH mice challenged with Eimeria vermiformis. Parasite Immunol 10(1):59–69

Shah MA, Song X, Xu L, Yan R, Li X (2010) Construction of DNA vaccines encoding Eimeria acervulina cSZ-2 with chicken IL-2 and IFN-gamma and their efficacy against poultry coccidiosis. Res Vet Sci. doi:10.1016/j.rvsc.2010.05.003

Talebi A, Mulcahy G (2005) Partial protection against Eimeria acervulina and Eimeria tenella induced by synthetic peptide vaccine. Exp Parasitol 110(4):342–348. doi:10.1016/j.exppara.2005.03.026

Trout JM, Lillehoj HS (1996) T lymphocyte roles during Eimeria acervulina and Eimeria tenella infections. Vet Immunol Immunopathol 53(1–2):163–172

Vermeulen AN (1998) Progress in recombinant vaccine development against coccidiosis. A review and prospects into the next millennium. Int J Parasitol 28(7):1121–1130. doi:S0020-7519(98)00080-0

Wallach M (1997) The importance of transmission-blocking immunity in the control of infections by apicomplexan parasites. Int J Parasitol 27(10):1159–1167. doi:S0020-7519(97)00113-6

Wallach M, Pillemer G, Yarus S, Halabi A, Pugatsch T, Mencher D (1990) Passive immunization of chickens against Eimeria maxima infection with a monoclonal antibody developed against a gametocyte antigen. Infect Immun 58(2):557–562

Wang X, Xu Y, Cole DK, Lou Z, Liu Y, Rao Z, Wang M, Gao GF (2004) Biochemical, biophysical and preliminary X-ray crystallographic analyses of the fusion core of Sendai virus F protein. Acta Crystallogr D: Biol Crystallogr 60(Pt 9):1632–1635. doi:10.1107/S0907444904015872

Williams RB (2006) Tracing the emergence of drug-resistance in coccidia (Eimeria spp.) of commercial broiler flocks medicated with decoquinate for the first time in the United Kingdom. Vet Parasitol 135(1):1–14. doi:10.1016/j.vetpar.2005.10.012

Williams RB, Gobbi L (2002) Comparison of an attenuated anticoccidial vaccine and an anticoccidial drug programme in commercial broiler chickens in Italy. Avian Pathol 31(3):253–265

Williams RB, Carlyle WW, Bond DR, Brown IA (1999) The efficacy and economic benefits of Paracox, a live attenuated anticoccidial vaccine, in commercial trials with standard broiler chickens in the United Kingdom. Int J Parasitol 29(2):341–355. doi:S0020751998002124

Wu SQ, Jiang JS, Liu Q, Zhu YJ (2004a) Expression and electrophoretic analysis of the TA4 protein of Eimeria tenella BJ strain. Chin Agric Sci 37(8):1217–1221

Wu SQ, Wang M, Liu Q, Zhu YJ, Suo X, Jiang JS (2004b) Construction of DNA vaccines and their induced protective immunity against experimental Eimeria tenella infection. Parasitol Res 94(5):332–336. doi:10.1007/s00436-004-1185-6

Xu SZ, Chen T, Wang M (2006) Protective immunity enhanced by chimeric DNA prime-protein booster strategy against Eimeria tenella challenge. Avian Dis 50(4):579–585

Yang G, Wang C, Hao F, Zhao D, Zhang Y, Li Y (2010) Studies on construction of a recombinant Eimeria tenella SO7 gene expressing Escherichia coli and its protective efficacy against homologous infection. Parasitol Int. doi:10.1016/j.parint.2010.06.010

Yun CH, Lillehoj HS, Choi KD (2000) Chicken IFN-gamma monoclonal antibodies and their application in enzyme-linked immunosorbent assay. Vet Immunol Immunopathol 73(3–4):297–308. doi:S0165-2427(00)00146-X

Zhang XY, Ding J, Qun L (2007) Cloning and expression of the GAM56 gene of Eimeria maxima gametocytes. Chin J Vete Med 43(11):12–14
Acknowledgements
This study was supported by the Program for Cheung Kong Scholars and Innovative.
Research Team in University of China (No. IRT0866). We are grateful to Dr Jin Zhu.
(Therapeutic Goods Administration, Australia) for his assistance in the preparation of the manuscript.
About this article
Cite this article
Ding, J., Qian, W., Liu, Q. et al. Multi-epitope recombinant vaccine induces immunoprotection against mixed infection of Eimeria spp.. Parasitol Res 110, 2297–2306 (2012). https://doi.org/10.1007/s00436-011-2764-y
Received:

Accepted:

Published:

Issue Date:

DOI: https://doi.org/10.1007/s00436-011-2764-y
Keywords