Abstract
Leishmanial diseases, posing a public health problem worldwide, are caused by Leishmania parasites with a dimorphic life cycle alternating between the promastigote and amastigote forms. Promastigotes transmitted by the vector are transformed into amastigotes residing in the host tissue macrophages. Presently, new antiparasitic agents are needed against Leishmania donovani and Leishmania major, the respective organisms causing visceral and cutaneous leishmaniasis, since the available treatments are unsatisfactory due to toxicity, high cost, and emerging drug resistance. Over the years, traditional medicinal flora throughout the world enriched the modern pharmacopeia. Hence, roots of 'Indian Valerian' (Valeriana wallichii DC) were studied for its antileishmanial activity for the first time. The methanol and chloroform extracts showed activity against L. donovani promastigotes and both promastigotes and amastigotes of L. major. The most active fraction, F3, obtained from the chloroform extract, showed IC50 at ∼3–7 μg/ml against both the promastigotes and 0.3 μg/ml against L. major amastigotes. On investigation of the mechanism of cytotoxicity in L. donovani promastigotes, the 'hall-mark' events of morphological degeneration, DNA fragmentation, externalization of phosphatidyl serine, and mitochondrial membrane depolarization indicated that F3 could induce apoptotic death in leishmanial cells. Therefore, the present study revealed a novel and unconventional property of V. wallichii root as a prospective source of effective antileishmanial agents.
Access options
Buy single article
Instant access to the full article PDF.
US$ 39.95
Tax calculation will be finalised during checkout.
Subscribe to journal
Immediate online access to all issues from 2019. Subscription will auto renew annually.
US$ 119
Tax calculation will be finalised during checkout.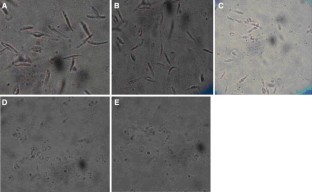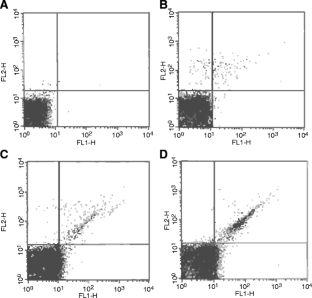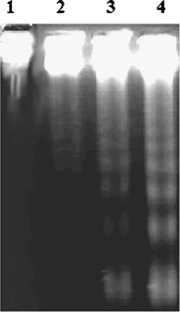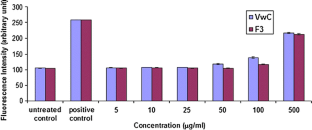 References
Alvar J, Cañavate C, Gutiérrez-Solar B, Jiménez M, Laguna F, López-Vélez R, Molina R, Moreno J (1997) Leishmania and human immunodeficiency virus coinfection: the first 10 years. Clin Microbiol Rev 10:298–319

Balderer G, Borbely A (1985) Effect of valerian on human sleep. Psychopharmacology 87:406–409

Barnes J, Anderson LA, Phillipson JD (2002) Herbal medicines. A guide for healthcare professionals, 2nd edn. Pharmaceutical, London, pp 468–476

Basu S, Hazra B (2006) Evaluation of nitric oxide scavenging activity, in vitro and ex vivo, of selected medicinal plants traditionally used in inflammatory diseases. Phytother Res 20:896–900

Cathcart R, Schwiers E, Ames BN (1983) Detection of picomole levels of hydrogen peroxide using a fluorescent dichlorofluorescein assay. Anal Biochem 134:111–116

Chan-Bacab MJ, Pena-Rodriguez LM (2001) Plant natural products with leishmanicidal activity. Nat Prod Rep 18:674–688

Harvey AL (1999) Medicines from nature: are natural products still relevant to drug discovery? Trends Pharmacol Sci 20:196–198

Hotez PJ, Pecoul B (2010) "Manifesto" for advancing the control and elimination of neglected tropical diseases. PLoS Negl Trop Dis 4:e718

Houghton PJ (1999) The scientific basis for the reputed activity of Valerian. J Pharm Pharmacol 51:505–512

Huber W, Koella JC (1993) A comparison of three methods of estimating EC50 in studies of drug resistance of malaria parasites. Acta Trop 55:257–261

Jha TK (2006) Drug unresponsiveness & combination therapy for kala-azar. Indian J Med Res 123:389–398

Kim J, Seo SM, Lee SG, Shin SC, Park IK (2008) Nematicidal activity of plants essential oils and components from coriander (Coriandrum sativum), Oriental sweetgum (Liquidambar orientalis) and valerian (Valeriana wallichii) essential oils against pinewood nematode Bursaphelenchus xylophilus. J Agric Food Chem 56:7316–7320

Lang T, Goyard S, Lebastard M, Milon G (2005) Bioluminescent Leishmania expressing luciferase for rapid and high throughput screening of drugs acting on amastigote-harbouring macrophages and for quantitative real-time monitoring of parasitism features in living mice. Cell Microbiol 7:383–392

Leathwood PD, Chauffard F (1985) Aqueous extract of valerian reduces latency to fall asleep in man. Planta Med 2:144–148

Letchamo W, Ward W, Heard B, Heard D (2004) Essential oil of Valeriana officinalis L. cultivars and their antimicrobial activity as influenced by harvesting time under commercial organic cultivation. J Agric Food Chem 52:3915–3919

Lin S, Shen YH, Li HL, Yang XW, Chen T, Lu LH, Huang ZS, Liu RH, Xu XK, Zhang WD, Wang H (2009) Acylated iridoids with cytotoxicity from Valeriana jatamansi. J Nat Prod 72:650–655

Mathela CS, Chanotiya CS, Sammal SS, Pant AK, Pandey S (2005) Compositional diversity of terpenoids in the Himalayan Valeriana genera. Chem Biodivers 2:1174–1182

Mosmann T (1983) Rapid colorimetric assay for cellular growth and survival: application to proliferation and cytotoxicity assays. J Immunol Methods 65:55–63

Mukherjee P, Majee SB, Ghosh S, Hazra B (2009) Apoptosis-like death in Leishmania donovani promastigotes induced by diospyrin and its ethanolamine derivative. Int J Antimicrob Agents 34:596–601

Nadkarni KM (1976) Indian materia medica, 3rd edn. Popular Prakashan, Bombay, pp 1260–1262

Ponte-Sucre A, Vicik R, Schultheis M, Schirmeister T, Moll H (2006) Aziridine-2,3-dicarboxylates, peptidomimetic cysteine protease inhibitors with antileishmanial activity. Antimicrob Agents Chemother 50:2439–2447

Ponte-Sucre A, Faber JH, Gulder T, Kajahn I, Pedersen SE, Schultheis M, Bringmann G, Moll H (2007) Activities of naphthylisoquinoline alkaloids and synthetic analogs against Leishmania major. Antimicrob Agents Chemother 51:188–1894

Sánchez-Cañete MP, Carvalho L, Pérez-Victoria FJ, Gamarro F, Castanys S (2009) Low plasma membrane expression of the miltefosine transport complex renders Leishmania braziliensis refractory to the drug. Antimicrob Agents Chemother 53:1305–1313

Santin MR, dos Santos AO, Nakamura CV, Dias Filho BP, Ferreira IC, Ueda-Nakamura T (2009) In vitro activity of the essential oil of Cymbopogon citratus and its major component (citral) on Leishmania amazonensis. Parasitol Res 105(6):1489–1496

Santos DO, Coutinho CE, Madeira MF, Bottino CG, Vieira RT, Nascimento SB, Bernardino A, Bourguignon SC, Corte-Real S, Pinho RT, Rodrigues CR, Castro HC (2008) Leishmaniasis treatment—a challenge that remains: a review. Parasitol Res 103(1):1–10

Schleicher U, Bogdan C (2009) Generation, culture and flow-cytometric characterization of primary mouse macrophages. Methods Mol Biol 531:203–224

Sharma U, Velpandian T, Sharma P, Singh S (2009) Evaluation of anti-leishmanial activity of selected Indian plants known to have antimicrobial properties. Parasitol Res 105(5):1287–1293

Singh N, Ap G, Singh B, Kaul VK (2006) Quantification of valerenic acid in Valeriana jatamansi and Valeriana officinalis by HPTLC. Chromatographia 63:209–213

WHO (2010) TDR news item. http://apps.who.int/tdr/svc/news-events/news/ntd-elimination

Zhu BC-R, Henderson G, Yu Y, Laine RA (2003) Toxicity and repellency of patchouli oil and patchouli alcohol against Formosan subterranean termites Coptotermes formosanus Shiraki (Isoptera: Rhinotermitidae). J Agricult Food Chem 51:4585–4588
Acknowledgements
The authors would like to thank Dr. R. D. Singh, IHBT, Palampur, for authentication of plant sample. Prof. P. K. Sen, Bose Institute, and Dr. B. Mukherjee, Jadavpur University, Kolkata, are acknowledged for providing instrumental facility.
Funding
BH received financial support from Defense Research & Development Organisation (LSRB-166/ID/2008), Indian Council of Medical Research (3/1/3/WL/JRF/2008/MPD), and Department of Atomic Energy (2008/37/30/BRNS). Financial support by the Deutsche Forschungsgemeinschaft (SFB 630) given to UH and HM is gratefully acknowledged. BH and UH thank DST-DAAD for an exchange visit award.
Ethical standards
The authors declare that the experiments comply with the current laws of the country in which they were performed.
Conflicts of interest
The authors declare that they have no conflicts of interest.
About this article
Cite this article
Ghosh, S., Debnath, S., Hazra, S. et al. Valeriana wallichii root extracts and fractions with activity against Leishmania spp. Parasitol Res 108, 861–871 (2011). https://doi.org/10.1007/s00436-010-2127-0
Received:

Accepted:

Published:

Issue Date:
Keywords
Leishmaniasis

Pentamidine

Cutaneous Leishmaniasis

Peritoneal Exudate Cell

Intracellular Reactive Oxygen Species Generation