Abstract
In Argentina, Varroa destructor resistance to coumaphos has been previously reported. However, the status of mite susceptibility to other hard acaricides is still unknown. At present, high infestation levels of V. destructor are being detected in colonies of Apis mellifera after treatment with amitraz. The aim of the present study was to determine the LC50 of amitraz in V. destructor from three apiaries with high mite density after treatment with the acaricide. The LC50 values were 3.9, 3.5, and 3.7 μg/Petri dish for mites from three different apiaries. Significant LC50 differences were detected between resistant and susceptible mites. LC50 increased 35–39-fold when compared to the corresponding baseline, suggesting the development of resistance. These results are the first report of resistance to amitraz in V. destructor in Argentina and extend the knowledge according to the status of acaricides resistance in the country.
This is a preview of subscription content, log in to check access.
Access options
Buy single article
Instant access to the full article PDF.
US$ 39.95
Price includes VAT for USA
Subscribe to journal
Immediate online access to all issues from 2019. Subscription will auto renew annually.
US$ 199
This is the net price. Taxes to be calculated in checkout.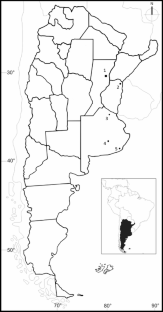 References
Abbott W (1925) A method of computing the effectiveness of an insecticide. J Econ Entomol 18:265–267

Anderson D, Trueman J (2000) Varroa jacobsoni (Acari: Varroidae) is more than one species. Exp Appl Acarol 24:165–189

APHA (American Public Health Association—American Water Works Association and Water Pollution Control Federation) (1992) Standard methods for the examination of water and wastewaters, 18th edn. American Public Health Association, Washington, DC

Damiani N, Fernández NJ, Maldonado LM, Álvarez AR, Eguaras MJ, Marcangeli JA (2010) Bioactivity of propolis from different geographical origins on Varroa destructor (Acari: Varroidae). Parasitol Res. doi:10.1007/s00436-010-1829-7

Dujin T, Jovanic V, Šukakov D, Milkovic Z (1991) Effects of extended utilization of amitraz-based preparations on the formation of resistant strains of Varroa jacobsoni. Vet Glas 45:851–855

Eguaras MJ, Ruffinengo SR (2006) Estrategias para el control de Varroa. Editorial Martin, Mar del Plata

Eguaras M, Palacio MA, Faverin C, Basualdo M, Del Hoyo ML, Velis G, Bedascarrasbure E (2003) Efficacy of formic acid in gel for Varroa control en Apis mellifera L.: importance of the dispenser position inside the hive. Vet Parasitol 111:241–245

Eguaras M, Ruffinengo S, Bailac P, Clemente G, Fuselli S, Gende L, Fritz R, González A, Ponzi M (2005) An in vitro evaluation of Tagetes minuta essential oil for the control of the honeybee pathogens Paenibacillus larvae and Ascosphaera apis, and the parasitic mite Varroa destructor. J Essent Oil Res 17:336–340

Elzen PJ, Westervelt D (2002) Detection of coumaphos resistance in Varroa destructor in Florida. Am Bee J 142:291–292

Elzen PJ, Baxter JR, Spivak M, Wilson WT (1999) Amitraz resistance in Varroa: new discovery in North America. Am Bee J 139(5):362

Elzen P, Baxter J, Spivak M, Wilson W (2000) Control of Varroa jacobsoni Oud. Resistant to fluvalinate and amitraz using coumaphos. Apidologie 31:437–441

Fernandez N, García O (1997) Disminución de la eficacia del fluvalinato en el control del acaro Varroa jacobsoni en Argentina. Gac Colmenar 4:14–18

Lindberg C, Melathopoulus A, Winston M (2000) Laboratory evaluation of miticides to control Varroa jacobsoni (Acari: Varroidae), a honey bee (Hymenoptera: Apidae) parasite. J Econ Entomol 93(2):189–198

Macedo P, Ellis M, Siegfried B (2002) Detection and quantification of Xuvalinate resistance in Varroa mites in Nebraska. Am Bee J 178(2):523–526

Maggi M, Ruffinengo S, Gende L, Eguaras M, Sardella N (2008) LC50 baseline data of amitraz, coumaphos, fluvalinate and flumethrin in populations of Varroa destructor from Buenos Aires Province, Argentina. J Essent Oil Res 47:292–295

Maggi M, Ruffinengo S, Damiani N, Sardella N, Eguaras E (2009) First detection of Varroa destructor resistance to coumaphos in Argentina. Exp Appl Acarol 47:317–320

Maggi M, Damiani N, Ruffinengo S, Principal J, De Jong D, Eguaras M (2010a) Brood cell size of Apis mellifera modifies the reproductive behavior of Varroa destructor. Exp Appl Acarol 50:269–279

Maggi M, Ruffinengo S, Gende L, Sarlo G, Bailac P, Ponzi M, Eguaras M (2010b) Laboratory evaluations of Syzygium aromaticum (L.) Merr. et Perry essential oil against Varroa destructor. J Essent Oil Res 22:119–122

Milani N (1995) The resistance of Varroa jacobsoni Oud. to pyrethroids: a laboratory assay. Apidologie 26:415–429

Milani N (1999) The resistance of Varroa jacobsoni Oud. to acaricides. Apidologie 30:229–234

Montiel JC, Piola GA (1976) A new enemy of bees. In: Harnaj V (ed) Varroasis, a honey bee disease. Apimondia Publishing House, Bucharest, pp 36–38

Roríguez-Dehaibes SR, Otero-Colina G, Pardio Sedas V, Villanueva-Jiménez JA (2005) Resistance to amitraz and flumethrin in Varroa destructor populations from Veracruz, Mexico. J Apic Res 44(3):124–125

Rosenkranz P, Aumeier P, Ziegelmann B (2010) Biology and control of Varroa destructor. J Invertebr Pathol 103(1):96–119

Ruffinengo S, Eguaras M, Floris I, Faverin C, Bailac P, Ponzi M (2005) LD50 and repellent effects of essential oils from Argentinian wild plant species on Varroa destructor. J Econ Entomol 98(2):651–655

Ruffinengo S, Maggi M, Verde M, Eguaras (2010) Varroosis y Resistencia a acaricides: estrategias para su mitigación. Ed. Campo & Abejas, Buenos Aires

Sammataro D, Pia U, Guerrero F, Finley F (2005) The resistance of Varroa mites (Acari: Varroidae) to acaricides and the presence of esterase. Internat J Acarol 31(1):67–74

USEPA (United States Environmental Protection Agency) (1986) Hazard evaluation division. Standard evaluation procedure. Ecological Risk Assessment EPA 540/9-85-001. USEPA, Washington, DC
Acknowledgments
The authors would like to thank the UNMDP, CONICET and CREO (Oportunidades para Conservación, Investigación y Educación). This research was supported by a grant of ANPCyT, Picto 443, and PIC 2007 01749 to M.E and by a grant of CREO to M.M. The experiments comply with the current laws of the country in which they were performed.
About this article
Cite this article
Maggi, M.D., Ruffinengo, S.R., Negri, P. et al. Resistance phenomena to amitraz from populations of the ectoparasitic mite Varroa destructor of Argentina. Parasitol Res 107, 1189–1192 (2010). https://doi.org/10.1007/s00436-010-1986-8
Received:

Accepted:

Published:

Issue Date:
Keywords
Mite Population

Amitraz

Coumaphos

Varroa Mite

Resistant Mite