Abstract
Coccidosis is one of the most commonly prevalent and economically important parasitic diseases of poultry worldwide. Chicken coccidia are protozoan parasites of the genus Eimeria. This study aimed at analysing the molecular prevalence of seven species of Eimeria infecting chickens in Tamil Nadu, India. Tissue samples (caecum, rectum and upper and mid intestines) collected from chickens exhibiting symptoms of coccidiosis were used for DNA extraction, followed by amplification of the internal transcribed spacer (ITS) region of Eimeria genome with genus-specific primers and speciation in nested polymerase chain reaction (PCR) with species-specific primers. Of 43 tissue samples examined, 25 were positive in ITS PCR and all the seven species could be identified. However, the prevalence of each species varied. In broilers, Eimeria necatrix was present in all infected chickens with Eimeria brunetti, Eimeria tenella, Eimeria maxima and Eimeria acervulina present in more than 50% of infected chickens, while Eimeria praecox and Eimeria mitis were only present in 11% to 16%. Although only 7 samples were positive among layers, the prevalence was largely similar, but with a higher prevalence of E. praecox and E. mitis and a lower prevalence of E. tenella. Multiple infections were most common, with 2–6 Eimeria species infecting the same chickens. In order to estimate the preponderance of each infecting species of Eimeria, a random cloning technique was adopted. The genus-specific ITS PCR product was cloned in a TA vector and ten clones were randomly picked and used as template for amplification of all the seven genera of Eimeria. If the specific species of Eimeria is preponderant, then the frequency of the clones showing that species-specific PCR amplification would be higher. Using this method, the most preponderant species present in the rectum, mid and upper intestines of layers was assessed to be E. acervulina, E. brunetti and E. necatrix. E. acervulina was present in 60–90%, E. necatrix in 10–30% and E. brunetti in 10–20% of the clones screened, indicating that these species could be the most preponderant Eimeria species. Intervention strategies should aim at these species. This new method of estimating preponderance of infecting Eimeria species could be used to assess the relative importance of each species at the farm or region level instead of relying only on prevalence estimates.
Access options
Buy single article
Instant access to the full article PDF.
US$ 39.95
Tax calculation will be finalised during checkout.
Subscribe to journal
Immediate online access to all issues from 2019. Subscription will auto renew annually.
US$ 119
Tax calculation will be finalised during checkout.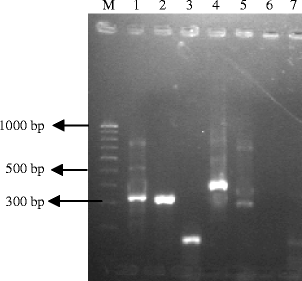 Abbreviations
ITS:

Internal transcribed spacer

PCR:

Polymerase chain reaction
References
Allen PC, Fetterer RH (2002) Recent advances in biology and immunobiology of Eimeria species and in diagnosis and control of infection with these coccidian parasites of poultry. Clin Microbiol Rev 15:58–65

Barta JR, Martin SD, Liberator PA, Dashkevicz M, Anderson JW, Feighner SD, Elbrecht A, Perkins-Barrow A, Jenkins MC, Danforth HD, Ruff MD, Profous-juchelka H (1997) Phylogenetic relationships among eight Eimeria species infecting domestic fowl inferred using complete small subunit ribosomal DNA sequences. J Parasitol 83:262–271

Blake DP, Hesketh P, Archer A, Shirley MW, Smith AL (2006) Eimeria maxima: the influence of host genotype on parasite reproduction as revealed by quantitative real-time PCR. Int J Parasitol 36:97–105

Blake DP, Qin Z, Cai J, Smith AL (2008) Development and validation of real-time polymerase chain reaction assays specific to four species of Eimeria. Avian Pathol 37:89–94

Fernandez S, Costa C, Katsuyama M, Madeira AMBN, Gruber A (2003) A survey of the inter- and intra specific RAPD markers of Eimeria spp. of the domestic fowl and the development of reliable diagnostic tools. Parasitol Res 89:437–445

Fernandez S, Katsuyama AM, Kashiwabara A, Madeira AMBN, Durham AM, Gruber A (2004) Characterization of SCAR markers of Eimeria spp. of domestic fowl and construction of a public relational database (The Eimeria SCARdb). FEMS Microbiol Lett 238:183–188

Gasser RB, Woods WG, Wood JM, Ashdown L, Richards G, Whithear KG (2001) Automated, fluorescence-based approach for the specific diagnosis of chicken coccidiosis. Electrophoresis 22:3546–3550

Goldsmith M, Kiss C, Bradbury ARM, Tawfik DS (2007) Avoiding and controlling double transformation artifacts. Protein Eng Des Sel 20:315–318

Haug A, Thebo P, Mattson JG (2007) A simplified protocol for molecular identification of Eimeria species in field samples. Vet Parasitol 146:35–45

Karim MJ, Begum N (1995) Morphological and biological characterization of chicken Eimeria with special reference to species identification. Vet Rev 9–10

Kawahara F, Taira K, Nagai S, Onaga H, Onuma M, Nunoya T (2008) Detection of five avian Eimeria species by species-specific real-time polymerase chain reaction assay. Avian Dis 52:652–656

Lew AE, Anderson GR, Minchin CM, Jeston PJ, Jorgensen WK (2003) Inter- and intra-strain variation and PCR detection of the internal transcribed spacer (ITS1) sequences of Australian isolates of Eimeria species from chickens. Vet Parasitol 112:33–50

Long PL, Joyner LP (1984) Problems in the identification of species of Eimeria. J Protozool 31:535–541

Panda DN, Mishra A, Mishra SC, Panda BK (1997) Incidence of coccidiosis in broiler birds in and around Bhubaneswar, Orissa. Indian Vet J 74:430–431

Rana N, Tikaram SM (1999) Comparative evaluation of some epidemiological parameters in coccidiosis in broiler chickens. Indian Vet J 76:382–384

Saira Banu S, Raman M, Gomathinayagam S, Dhinakar Raj G (2009) Preponderance of Eimeria Species in commercial poultry in Tamil Nadu. Indian J Anim Sci 79:620–622

Schnitzler BE, Thebo PL, Mattsson JG, Tomley FM, Shirley MW (1998) Development of a diagnostic PCR assay for the detection and discrimination of four pathogenic Eimeria species of the chicken. Avian Pathol 27:490–497

Tsuji N, Kawazu S, Ohta M, Kamio T, Isobe T, Shimura K, Fujisaki K (1997) Discrimination of eight chicken Eimeria species using the two-step polymerase chain reaction. J Parasitol 83:966–970

Su Y-C, Fei AC-Y, Tsai FM (2003) Differential diagnosis of five avian Eimeria species by polymerase chain reaction using primers derived from the internal transcribed spacer 1 (ITS-1) sequence. J Vet Parasitol 117:221–227

Zhao X, Duszynski DW, Loker ES (2001) A simplified method of DNA extraction for Eimeria species. J Microbiol Meth 44:131–137
Acknowledgements
The authors thank Dr. Damer Blake, Chandra Subramaniam and Fiona Tomley of the Institute for Animal Health, Compton, UK for their help and suggestions. Part of the work was funded by the BBSRC, UK under the IndiaPA. The authors also thank the Tamil Nadu Veterinary and Animal Sciences University for all the facilities provided and the Avian Disease Laboratory, Namakkal for the samples.
About this article
Cite this article
Aarthi, S., Dhinakar Raj, G., Raman, M. et al. Molecular prevalence and preponderance of Eimeria spp. among chickens in Tamil Nadu, India. Parasitol Res 107, 1013–1017 (2010). https://doi.org/10.1007/s00436-010-1971-2
Received:

Accepted:

Published:

Issue Date:
Keywords
Internal Transcribe Spacer

Coccidiosis

Polymerase Chain Reaction Inhibitor

Eimeria Species

Oocyst Wall