Abstract
Preterm infants are at risk of increased trans-epidermal water loss and infections due to epidermal immaturity. The emollient and anti-infective properties of coconut oil make it a potentially beneficial topical agent for this population. We aimed to systematically review randomised trials assessing the effects of topical coconut oil in preterm infants. Medline, EMBASE, Cochrane Central Register of Controlled Trials and CINAHL were searched. Seven trials (n = 727 infants) were included. The majority of trials included relatively mature infants (gestation > 32 weeks, birth weight > 1200 g). The duration of intervention (5–31 days) and outcomes of interest varied among included studies. Meta-analysis using random effects model found significantly lower incidence of hospital-acquired blood stream infections (HABSI) in the coconut oil group (11/164 vs 32/166; relative risk 0.35, 95% confidence interval 0.18, 0.67, p = 0.001; I2 = 0%, two RCTs). Overall, infants in the coconut oil group had decreased water loss, decreased infection rates, better growth and skin condition. There were no significant adverse effects associated with coconut oil application. The overall quality of evidence was considered moderate for the outcome of HABSI and low for the outcome of physical growth based on GRADE guidelines.
Conclusion: Topical coconut oil application to the skin may be beneficial in preterm infants, but the quality of evidence is low to moderate. Adequately powered randomised controlled trials, especially in very preterm (< 32 weeks) and extremely preterm (< 28 weeks) infants, are needed.
What is Known:
• Coconut oil has been used traditionally for topical application in terms of infants in Asian countries
What is New:
• This systematic review found that topical application of coconut oil may reduce the risk of infection and improve weight gain and skin condition in preterm infants. However, the quality of evidence was considered to be moderate to low based on GRADE guidelines.
Access options
Buy single article
Instant access to the full article PDF.
US$ 39.95
Tax calculation will be finalised during checkout.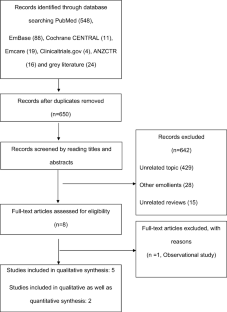 Abbreviations
CI:

Confidence interval

HR:

Hazard ratio

IQR:

Inter quartile range

LOS:

Late-onset sepsis

PRISMA:

Preferred Reporting Items for Systematic Reviews and Meta-Analyses

RCT:

Randomised controlled trial

SD:

Standard deviation

TEWL:

Trans-epidermal water loss
References
1.

Agero AL, Verallo-Rowell VM (2004) A randomized double-blind controlled trial comparing extra virgin coconut oil with mineral oil as a moisturizer for mild to moderate xerosis. Dermatitis 15:109–116

2.

Batovska DI, Todorova IT, Tsvetkova IV, Najdenski HM (2009) Antibacterial study of the medium chain fatty acids and their 1-monoglycerides: individual effects and synergistic relationships. Pol J Microbiol 58:43–47

3.

Carpo BG, Verallo-Rowell VM, Kabara J (2007) Novel antibacterial activity of monolaurin compared with conventional antibiotics against organisms from skin infections: an in vitro study. J Drugs Dermatol 6:991–998

4.

Cartlidge P (2000) The epidermal barrier. Semin Neonatol 5:273–280

5.

Cleminson J, McGuire W (2015) Topical emollient for prevention of infection in preterm infants: a systematic review. Lancet 385(Suppl 1):S31

6.

Cleminson J, McGuire W (2016) Topical emollient for preventing infection in preterm infants. Cochrane Database Syst Rev CD001150

7.

Darmstadt GL, Mao-Qiang M, Chi E, Saha SK, Ziboh VA, Black RE, Santosham M, Elias PM (2002) Impact of topical oils on the skin barrier: possible implications for neonatal health in developing countries. Acta Paediatr 91:546–554

8.

Edwards WH, Conner JM, Soll RF, Vermont Oxford Network Neonatal Skin Care Study G (2004) The effect of prophylactic ointment therapy on nosocomial sepsis rates and skin integrity in infants with birth weights of 501 to 1000 g. Pediatrics 113:1195–1203

9.

Evangelista MT, Abad-Casintahan F, Lopez-Villafuerte L (2014) The effect of topical virgin coconut oil on SCORAD index, transepidermal water loss, and skin capacitance in mild to moderate pediatric atopic dermatitis: a randomized, double-blind, clinical trial. Int J Dermatol 53:100–108

10.

Fischer CL, Blanchette DR, Brogden KA, Dawson DV, Drake DR, Hill JR, Wertz PW (2014) The roles of cutaneous lipids in host defense. Biochim Biophys Acta 1841:319–322

11.

Guyatt G, Oxman AD, Akl EA, Kunz R, Vist G, Brozek J, Norris S, Falck-Ytter Y, Glasziou P, DeBeer H, Jaeschke R, Rind D, Meerpohl J, Dahm P, Schunemann HJ (2011) GRADE guidelines: 1. Introduction-GRADE evidence profiles and summary of findings tables. J Clin Epidemiol 64:383–394

12.

Higgins JP, Green S (eds) (2011) Cochrane Handbook for Systematic Reviews of Interventions Version 5.1.0 (updated March 2011). The Cochrane Collaboration

13.

Jansi LBR (2008) Effect of oil massage on changes in weight and neurobehavioural response of low birth weight babies. Nurs J India 99:256

14.

Lomangino K (2012) Coconut oil and health: assessing the evidence. Clin Nutr Insight 38:1–4

15.

Moher D, Liberati A, Tetzlaff J, Altman DG, The PG (2009) Preferred Reporting Items for Systematic Reviews and Meta-Analyses: the PRISMA statement. PLoS Med 6:e1000097

16.

Nakatsuji T, Kao MC, Fang JY, Zouboulis CC, Zhang L, Gallo RL, Huang CM (2009) Antimicrobial property of lauric acid against Propionibacterium acnes: its therapeutic potential for inflammatory acne vulgaris. J Investig Dermatol 129:2480–2488

17.

Nangia S, Paul VK, Deorari AK, Sreenivas V, Agarwal R, Chawla D (2015) Topical oil application and trans-epidermal water loss in preterm very low birth weight infants-a randomized trial. J Trop Pediatr 61:414–420

18.

Nevin KG, Rajamohan T (2010) Effect of topical application of virgin coconut oil on skin components and antioxidant status during dermal wound healing in young rats. Skin Pharmacol Physiol 23:290–297

19.

Ogbolu DO, Oni AA, Daini OA, Oloko AP (2007) In vitro antimicrobial properties of coconut oil on Candida species in Ibadan, Nigeria. J Med Food 10:384–387

20.

Pehowich DJ, Gomes AV, Barnes JA (2000) Fatty acid composition and possible health effects of coconut constituents. West Indian Med J 49:128–133

21.

Preuss HG, Echard B, Enig M, Brook I, Elliott TB (2005) Minimum inhibitory concentrations of herbal essential oils and monolaurin for gram-positive and gram-negative bacteria. Mol Cell Biochem 272:29–34

22.

Rutter N (1996) The immature skin. Eur J Pediatr 155(Suppl 2):S18–S20

23.

Saeedi R, Gholami M, Dinparvar S, Kabirian M (2011) Transcutaneous feeding: the effect of massage with coconut oil on weight gaining in preterm newborns. Iran Red Crescent Med J 13:666–669

24.

Salam RA, Das JK, Darmstadt GL, Bhutta ZA (2013) Emollient therapy for preterm newborn infants--evidence from the developing world. BMC Public Health 13(Suppl 3):S31

25.

Salam RA, Darmstadt GL, Bhutta ZA (2015) Effect of emollient therapy on clinical outcomes in preterm neonates in Pakistan: a randomised controlled trial. Arch Dis Child Fetal Neonatal Ed 100:F210–F215

26.

Sankaranarayanan K, Mondkar JA, Chauhan MM, Mascarenhas BM, Mainkar AR, Salvi RY (2005) Oil massage in neonates: an open randomized controlled study of coconut versus mineral oil. Indian Pediatr 42:877–884

27.

Solanki K, Matnani M, Kale M, Joshi K, Bavdekar A, Bhave S, Pandit A (2005) Transcutaneous absorption of topically massaged oil in neonates. Indian Pediatr 42:998–1005

28.

Strunk T, Pupala S, Hibbert J, Doherty D, Patole S (2018) Topical coconut oil in very preterm infants: an open-label randomised controlled trial. Neonatology 113:146–151

29.

Visscher M, Narendran V (2014) The ontogeny of skin. Adv Wound Care (New Rochelle) 3:291–303

30.

Visscher MO, Narendran V, Pickens WL, LaRuffa AA, Meinzen-Derr J, Allen K, Hoath SB (2005) Vernix caseosa in neonatal adaptation. J Perinatol 25:440–446
Ethics declarations
Conflict of interest
The authors declare that they have no conflict of interest.
Ethical approval
All procedures performed in studies involving human participants were in accordance with the ethical standards of the institutional ethics committee and with the 1964 Helsinki declaration and its later amendments or comparable ethical standards.
Informed consent
Not applicable since it was a systematic review.
Additional information
Publisher's note
Springer Nature remains neutral with regard to jurisdictional claims in published maps and institutional affiliations.
Communicated by Patrick Van Reempts
About this article
Cite this article
Pupala, S.S., Rao, S., Strunk, T. et al. Topical application of coconut oil to the skin of preterm infants: a systematic review. Eur J Pediatr 178, 1317–1324 (2019). https://doi.org/10.1007/s00431-019-03407-7
Received:

Revised:

Accepted:

Published:

Issue Date:
Keywords
Coconut oil

Topical

Preterm infant

Sepsis

Trans-epidermal water loss

Skin