Abstract
Paracoccidioides brasiliensis is one of the etiological agents of the human systemic mycosis paracoccidioidomycosis. Protease-activated receptors (PARs) are expressed in many cell types and comprise a family of G protein-coupled receptors (PAR-1, PAR-2, and PAR-4), which may be activated by proteases secreted by several pathogens. In the present study, we showed that the pathogenic fungus P. brasiliensis secretes components that promote interleukin (IL)-6 and IL-8 secretion by the lung epithelial cell line A549. Cytokine secretion was reduced by antagonistic peptides for PAR-1 and PAR-2, but not for PAR-4. P. brasiliensis proteases were isolated from fungal culture supernatants in a p-aminomethylbenzamidine-Sepharose column. The obtained fractions were tested for enzymatic activity against fluorescence resonance energy transfer (FRET) peptides derived from sequences that spanned the activation sites of human PARs. The eluted fraction, termed PbP, contained protease activities that were able to hydrolyze the FRET peptides. PbP also induced IL-6 and IL-8 secretion in A549 epithelial cells, which was reduced upon heat inactivation of PbP, incubation with antagonistic peptides for PAR-1 and PAR-2, and the protease inhibitors aprotinin, leupeptin, and E-64. Together, these results show for the first time that P. brasiliensis yeasts secrete proteases that activate PARs in lung epithelial cells, leading to cytokine secretion.
Access options
Buy single article
Instant access to the full article PDF.
USD 39.95
Price excludes VAT (USA)
Tax calculation will be finalised during checkout.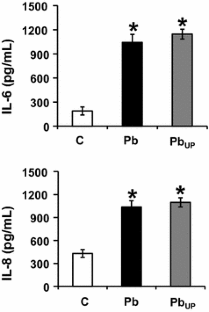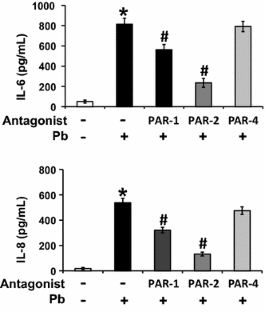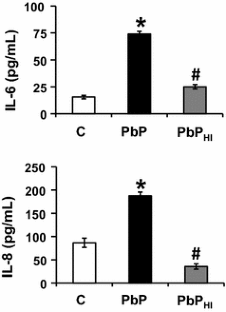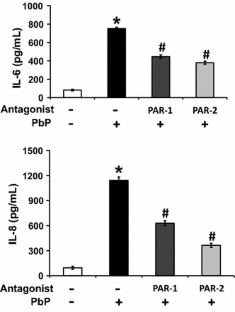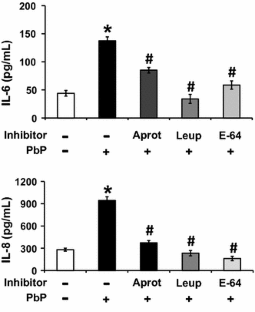 References
Ameen M, Talhari C, Talhari S (2010) Advances in paracoccidioidomycosis. Clin Exp Dermatol 35:576–580

Colombo AL, Tobón A, Restrepo A, Queiroz-Telles F, Nucci M (2011) Epidemiology of endemic systemic fungal infections in Latin America. Med Mycol 49:785–798

Yike I (2011) Fungal proteases and their pathophysiological effects. Mycopathologia 171:299–323

Parente JA, Costa M, Pereira M, Soares CM (2005) Transcriptome overview of Paracoccidioides brasiliensis proteases. Genet Mol Res 4:358–371

Carmona AK, Puccia R, Oliveira MC, Rodrigues EG, Juliano L, Travassos LR (1995) Characterization of an exocellular serine-thiol proteinase activity in Paracoccidioides brasiliensis. Biochem J 309(Pt 1):209–214

Puccia R, Carmona AK, Gesztesi JL, Juliano L, Travassos LR (1998) Exocellular proteolytic activity of Paracoccidioides brasiliensis: cleavage of components associated with the basement membrane. Med Mycol 36:345–348

Tacco BA, Parente JA, Barbosa MS, Báo SN, de Souza Gsóes T, Pereira M, Soares CM (2009) Characterization of a secreted aspartyl protease of the fungal pathogen Paracoccidioides brasiliensis. Med Mycol 47:845–854

Parente JA, Salem-Izacc SM, Santana JM, Pereira M, Borges CL, Bailão AM, Soares CM (2010) A secreted serine protease of Paracoccidioides brasiliensis and its interactions with fungal proteins. BMC Microbiol 10:292

Hong JH, Hong JY, Park B, Lee SI, Seo JT, Kim KE, Sohn MH, Shin DM (2008) Chitinase activates protease-activated receptor-2 in human airway epithelial cells. Am J Respir Cell Mol Biol 39:530–535

Ossovskaya VS, Bunnett NW (2004) Protease-activated receptors: contribution to physiology and disease. Physiol Rev 84:579–621

Adams MN, Ramachandran R, Yau MK, Suen JY, Fairlie DP, Hollenberg MD, Hooper JD (2011) Structure, function and pathophysiology of protease activated receptors. Pharmacol Ther 130:248–282

Shin SH, Lee YH, Jeon CH (2006) Protease-dependent activation of nasal polyp epithelial cells by airborne fungi leads to migration of eosinophils and neutrophils. Acta Otolaryngol 126:1286–1294

Chiu LL, Perng DW, Yu CH, Su SN, Chow LP (2007) Mold allergen, Pen c 13, induces IL-8 expression in human airway epithelial cells by activating protease-activated receptor 1 and 2. J Immunol 178:5237–5244

Moretti S, Bellocchio S, Bonifazi P, Bozza S, Zelante T, Bistoni F, Romani L (2008) The contribution of PARs to inflammation and immunity to fungi. Mucosal Immunol 1:156–168

Cheng SC, Chai LY, Joosten LA, Vecchiarelli A, Hube B, Van Der Meer JW, Kullberg BJ, Netea MG (2010) Candida albicans releases soluble factors that potentiate cytokine production by human cells through a protease-activated receptor 1- and 2-independent pathway. Infect Immun 78:393–399

Pietrella D, Rachini A, Pandey N, Schild L, Netea M, Bistoni F, Hube B, Vecchiarelli A (2010) The inflammatory response induced by aspartic proteases of Candida albicans is independent of proteolytic activity. Infect Immun 78:4754–4762

Maza PK, Oliveira P, Toledo MS, Paula DM, Takahashi HK, Straus AH, Suzuki E (2012) Paracoccidioides brasiliensis induces secretion of IL-6 and IL-8 by lung epithelial cells. Modulation of host cytokine levels by fungal proteases. Microbes Infect 14:1077–1085

Hirata I, Cezari MS, Nakaie C, Boschcov P, Ito A, Juliano M, Juliano L (1995) Internally quenched fluorogenic protease substrates: solid-phase synthesis and fluorescence spectroscopy of peptides containing ortho-aminobenzoyl/dinitrophenyl groups as donor-acceptor pairs. Lett Pept Sci 1:299–308

Korkmaz B, Attucci S, Juliano MA, Kalupov T, Jourdan ML, Juliano L, Gauthier F (2008) Measuring elastase, proteinase 3 and cathepsin G activities at the surface of human neutrophils with fluorescence resonance energy transfer substrates. Nat Protoc 3:991–1000

Zhang H, Zeng X, He S (2014) Evaluation on potential contributions of protease activated receptors related mediators in allergic inflammation. Mediators Inflamm 2014:829068

Elmariah SB, Reddy VB, Lerner EA (2014) Cathepsin S signals via PAR2 and generates a novel tethered ligand receptor agonist. PLoS ONE 9:e99702

Lourbakos A, Yuan YP, Jenkins AL, Travis J, Andrade-Gordon P, Santulli R, Potempa J, Pike RN (2001) Activation of protease-activated receptors by gingipains from Porphyromonas gingivalis leads to platelet aggregation: a new trait in microbial pathogenicity. Blood 97:3790–3797

Torres I, Hernandez O, Tamayo D, Muñoz JF, Leitão NP, García AM, Restrepo A, Puccia R, McEwen JG (2013) Inhibition of PbGP43 expression may suggest that gp43 is a virulence factor in Paracoccidioides brasiliensis. PLoS ONE 8:e68434

Barros BCSC, Maza PK, Alcantara C, Suzuki E (2016) Paracoccidioides brasiliensis induces recruitment of α3 and α5 integrins into epithelial cell membrane rafts, leading to cytokine secretion. Microbes Infect 18:68–77

Lerman YV, Lim K, Hyun YM, Falkner KL, Yang H, Pietropaoli AP, Sonnenberg A, Sarangi PP, Kim M (2014) Sepsis lethality via exacerbated tissue infiltration and TLR-induced cytokine production by neutrophils is integrin α3β1-dependent. Blood 124:3515–3523
Acknowledgements
We thank Alisson Leonardo Matsuo for technical support with PbP isolation. This work was supported by the São Paulo Research Foundation (FAPESP Grants 2011/23096-8, 2011/22773-6, and 2015/25652-6), Coordenação de Aperfeiçoamento de Pessoal de Nível Superior (CAPES AUX PE PNPD Grant 2386/2011), and Conselho Nacional de Desenvolvimento Científico e Tecnológico (CNPq Grants 303357/2012-6 and 306163/2015-2).
Electronic supplementary material
Below is the link to the electronic supplementary material.
About this article
Cite this article
de Oliveira, P., Juliano, M.A., Tanaka, A.S. et al. Paracoccidioides brasiliensis induces cytokine secretion in epithelial cells in a protease-activated receptor-dependent (PAR) manner. Med Microbiol Immunol 206, 149–156 (2017). https://doi.org/10.1007/s00430-016-0490-x
Received:

Accepted:

Published:

Issue Date:

DOI: https://doi.org/10.1007/s00430-016-0490-x
Keywords
Protease-activated receptors

Epithelial cell

Fungus

Paracoccidioides

Protease

Cytokine