Abstract
Two major reasons compel us to study tumour heterogeneity: firstly, it represents the basis of acquired therapy resistance, and secondly, it may be one of the major sources of the low level of reproducibility in clinical cancer research. The present review focuses on the heterogeneity of neoplastic disease, both within the primary tumour and between primary tumour and metastases. We discuss different levels of heterogeneity and the current understanding of the phenomenon, as well as imminent developments relevant for clinical research and diagnostic pathology. It is necessary to develop new tools to study heterogeneity and new biomarkers for heterogeneity. Established and new in situ methods will be very useful. In future studies, not only clonal heterogeneity needs to be addressed but also non-clonal phenotypic heterogeneity which might be important for therapy resistance. We also review heterogeneity established in major tumour types, in order to explore potential similarities that might help to define new strategies for targeted therapy.
Access options
Buy single article
Instant access to the full article PDF.
US$ 39.95
Tax calculation will be finalised during checkout.
Subscribe to journal
Immediate online access to all issues from 2019. Subscription will auto renew annually.
US$ 119
Tax calculation will be finalised during checkout.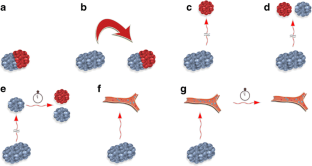 References
1.

Misale S, Yaeger R, Hobor S, Scala E, Janakiraman M, Liska D, Valtorta E, Schiavo R, Buscarino M, Siravegna G, Bencardino K, Cercek A, Chen CT, Veronese S, Zanon C, Sartore-Bianchi A, Gambacorta M, Gallicchio M, Vakiani E, Boscaro V, Medico E, Weiser M, Siena S, Di Nicolantonio F, Solit D, Bardelli A (2012) Emergence of KRAS mutations and acquired resistance to anti-EGFR therapy in colorectal cancer. Nature 486(7404):532–536. doi:10.1038/nature11156

2.

Vilar E, Tabernero J (2012) Cancer: pinprick diagnostics. Nature 486(7404):482–483. doi:10.1038/486482a

3.

Stanta G (2015) Tissue heterogeneity as a pre-analytical source of variability. Recent results in cancer research Fortschritte der Krebsforschung Progres dans les recherches sur le cancer 199:35–43. doi:10.1007/978-3-319-13957-9_4

4.

Marusyk A, Polyak K (2010) Tumor heterogeneity: causes and consequences. Biochim Biophys Acta 1805(1):105–117. doi:10.1016/j.bbcan.2009.11.002

5.

Bria E, Pilotto S, Amato E, Fassan M, Novello S, Peretti U, Vavala T, Kinspergher S, Righi L, Santo A, Brunelli M, Corbo V, Giglioli E, Sperduti I, Milella M, Chilosi M, Scarpa A, Tortora G (2015) Molecular heterogeneity assessment by next-generation sequencing and response to gefitinib of EGFR mutant advanced lung adenocarcinoma. Oncotarget 6(14):12783–12795

6.

Hlubek F, Brabletz T, Budczies J, Pfeiffer S, Jung A, Kirchner T (2007) Heterogeneous expression of Wnt/beta-catenin target genes within colorectal cancer. Int J Cancer J Int du cancer 121(9):1941–1948. doi:10.1002/ijc.22916

7.

Marusyk A, Almendro V, Polyak K (2012) Intra-tumour heterogeneity: a looking glass for cancer? Nat Rev Cancer 12(5):323–334. doi:10.1038/nrc3261

8.

Jahn SW, Winter G, Stacher E, Halbwedl I, Gattenlohner S, Stockinger R, Spreitzer S, Waldispuehl-Geigl J, Geigl JB, Offner F, Hoefler G (2011) Multiple intratumoral KRAS mutations can clonally segregate to different lymph node metastases in colon cancer. Histopathology 59(2):342–345. doi:10.1111/j.1365-2559.2011.03902.x

9.

Hugo W, Shi H, Sun L, Piva M, Song C, Kong X, Moriceau G, Hong A, Dahlman KB, Johnson DB, Sosman JA, Ribas A, Lo RS (2015) Non-genomic and immune evolution of melanoma acquiring MAPKi resistance. Cell 162(6):1271–1285. doi:10.1016/j.cell.2015.07.061

10.

Burga A, Casanueva MO, Lehner B (2011) Predicting mutation outcome from early stochastic variation in genetic interaction partners. Nature 480(7376):250–253. doi:10.1038/nature10665

11.

Li GW, Xie XS (2011) Central dogma at the single-molecule level in living cells. Nature 475(7356):308–315. doi:10.1038/nature10315

12.

Kleppe M, Levine RL (2014) Tumor heterogeneity confounds and illuminates: assessing the implications. Nat Med 20(4):342–344. doi:10.1038/nm.3522

13.

Marusyk A, Tabassum DP, Altrock PM, Almendro V, Michor F, Polyak K (2014) Non-cell-autonomous driving of tumour growth supports sub-clonal heterogeneity. Nature 514(7520):54–58. doi:10.1038/nature13556

14.

Zhang J, Fujimoto J, Wedge DC, Song X, Seth S, Chow CW, Cao Y, Gumbs C, Gold KA, Kalhor N, Little L, Mahadeshwar H, Moran C, Protopopov A, Sun H, Tang J, Wu X, Ye Y, William WN, Lee JJ, Heymach JV, Hong WK, Swisher S, Wistuba II, Futreal PA (2014) Intratumor heterogeneity in localized lung adenocarcinomas delineated by multiregion sequencing. Science 346(6206):256–259. doi:10.1126/science.1256930

15.

de Bruin EC, McGranahan N, Mitter R, Salm M, Wedge DC, Yates L, Jamal-Hanjani M, Shafi S, Murugaesu N, Rowan AJ, Gronroos E, Muhammad MA, Horswell S, Gerlinger M, Varela I, Jones D, Marshall J, Voet T, Van Loo P, Rassl DM, Rintoul RC, Janes SM, Lee SM, Forster M, Ahmad T, Lawrence D, Falzon M, Capitanio A, Harkins TT, Lee CC, Tom W, Teefe E, Chen SC, Begum S, Rabinowitz A, Phillimore B, Spencer-Dene B, Stamp G, Szallasi Z, Matthews N, Stewart A, Campbell P, Swanton C (2014) Spatial and temporal diversity in genomic instability processes defines lung cancer evolution. Science 346(6206):251–256. doi:10.1126/science.1253462

16.

Russnes HG, Navin N, Hicks J, Borresen-Dale AL (2011) Insight into the heterogeneity of breast cancer through next-generation sequencing. J Clin Invest 121(10):3810–3818. doi:10.1172/JCI57088

17.

Gainor JF, Shaw AT (2013) Emerging paradigms in the development of resistance to tyrosine kinase inhibitors in lung cancer. J Clin Oncol Off J Am Soc Clin Oncol 31(31):3987–3996. doi:10.1200/JCO.2012.45.2029

18.

Burga A, Casanueva MO, Lehner B Predicting mutation outcome from early stochastic variation in genetic interaction partners. Nature 480(7376):250–253. doi:10.1038/nature10665

19.

Donada M, Bonin S, Barbazza R, Pettirosso D, Stanta G (2013) Management of stage II colon cancer—the use of molecular biomarkers for adjuvant therapy decision. BMC Gastroenterol 13:36. doi:10.1186/1471-230X-13-36

20.

Gundem G, Van Loo P, Kremeyer B, Alexandrov LB, Tubio JM, Papaemmanuil E, Brewer DS, Kallio HM, Hognas G, Annala M, Kivinummi K, Goody V, Latimer C, O'Meara S, Dawson KJ, Isaacs W, Emmert-Buck MR, Nykter M, Foster C, Kote-Jarai Z, Easton D, Whitaker HC, Group IPU, Neal DE, Cooper CS, Eeles RA, Visakorpi T, Campbell PJ, McDermott U, Wedge DC, Bova GS (2015) The evolutionary history of lethal metastatic prostate cancer. Nature 520(7547):353–357. doi:10.1038/nature14347

21.

Gerlinger M, Catto JW, Orntoft TF, Real FX, Zwarthoff EC, Swanton C (2015) Intratumour heterogeneity in urologic cancers: from molecular evidence to clinical implications. Eur Urol 67(4):729–737. doi:10.1016/j.eururo.2014.04.014

22.

Gerlinger M, McGranahan N, Dewhurst SM, Burrell RA, Tomlinson I, Swanton C (2014) Cancer: evolution within a lifetime. Annu Rev Genet 48(1):215–236. doi:10.1146/annurev-genet-120213-092314

23.

Bardelli A (2015) Precision medicine for colorectal cancer. In: Precision Medicine for Cancer, Luxembourg, 1–4 March 2015

24.

Gatenby RA, Silva AS, Gillies RJ, Frieden BR (2009) Adaptive therapy. Cancer Res 69(11):4894–4903. doi:10.1158/0008-5472.CAN-08-3658

25.

Alamgeer M, Ganju V, Watkins DN (2013) Novel therapeutic targets in non-small cell lung cancer. Curr Opin Pharmacol 13(3):394–401. doi:10.1016/j.coph.2013.03.010

26.

Gerlinger M, Rowan AJ, Horswell S, Larkin J, Endesfelder D, Gronroos E, Martinez P, Matthews N, Stewart A, Tarpey P, Varela I, Phillimore B, Begum S, McDonald NQ, Butler A, Jones D, Raine K, Latimer C, Santos CR, Nohadani M, Eklund AC, Spencer-Dene B, Clark G, Pickering L, Stamp G, Gore M, Szallasi Z, Downward J, Futreal PA, Swanton C (2012) Intratumor heterogeneity and branched evolution revealed by multiregion sequencing. N Engl J Med 366(10):883–892. doi:10.1056/NEJMoa1113205

27.

Ieni A, Barresi V, Caltabiano R, Cascone AM, Del Sordo R, Cabibi D, Zeppa P, Lanzafame S, Sidoni A, Franco V, Tuccari G (2014) Discordance rate of HER2 status in primary breast carcinomas versus synchronous axillary lymph node metastases: a multicenter retrospective investigation. OncolTargets Ther 7:1267–1272. doi:10.2147/OTT.S65294

28.

Bonin S, Pracella D, Barbazza R, Sulfaro S, Stanta G (2015) In stage II/III lymph node-positive breast cancer patients less than 55 years of age, keratin 8 expression in lymph node metastases but not in the primary tumour is an indicator of better survival. Virchows Archiv Int J Pathol. doi:10.1007/s00428-015-1748-1

29.

Yao ZX, Lu LJ, Wang RJ, Jin LB, Liu SC, Li HY, Ren GS, Wu KN, Wang DL, Kong LQ (2014) Discordance and clinical significance of ER, PR, and HER2 status between primary breast cancer and synchronous axillary lymph node metastasis. Med Oncol 31(1):798. doi:10.1007/s12032-013-0798-y

30.

Criscitiello C, Andre F, Thompson AM, De Laurentiis M, Esposito A, Gelao L, Fumagalli L, Locatelli M, Minchella I, Orsi F, Goldhirsch A, Curigliano G (2014) Biopsy confirmation of metastatic sites in breast cancer patients: clinical impact and future perspectives. Breast Cancer Res BCR 16(2):205

31.

Falck AK, Bendahl PO, Chebil G, Olsson H, Ferno M, Ryden L (2013) Biomarker expression and St Gallen molecular subtype classification in primary tumours, synchronous lymph node metastases and asynchronous relapses in primary breast cancer patients with 10 years' follow-up. Breast Cancer Res Treat 140(1):93–104. doi:10.1007/s10549-013-2617-8

32.

Juric D, Castel P, Griffith M, Griffith OL, Won HH, Ellis H, Ebbesen SH, Ainscough BJ, Ramu A, Iyer G, Shah RH, Huynh T, Mino-Kenudson M, Sgroi D, Isakoff S, Thabet A, Elamine L, Solit DB, Lowe SW, Quadt C, Peters M, Derti A, Schegel R, Huang A, Mardis ER, Berger MF, Baselga J, Scaltriti M (2015) Convergent loss of PTEN leads to clinical resistance to a PI(3)Kalpha inhibitor. Nature 518(7538):240–244. doi:10.1038/nature13948

33.

Wang P, Bahreini A, Gyanchandani R, Lucas PC, Hartmaier RJ, Watters RJ, Jonnalagadda AR, Trejo Bittar HE, Berg A, Hamilton RL, Kurland BF, Weiss KR, Mathew A, Leone JP, Davidson NE, Nikiforova MN, Brufsky AM, Ambros TF, Stern AM, Puhalla SL, Lee AV, Oesterreich S (2015) Sensitive detection of mono- and polyclonal ESR1 mutations in primary tumors, metastatic lesions and cell free DNA of breast cancer patients. Clin Cancer Res: Off J Am Assoc Cancer Res. doi:10.1158/1078-0432.CCR-15-1534

34.

Cejas P, Lopez-Gomez M, Aguayo C, Madero R, de Castro CJ, Belda-Iniesta C, Barriuso J, Moreno Garcia V, Larrauri J, Lopez R, Casado E, Gonzalez-Baron M, Feliu J (2009) KRAS mutations in primary colorectal cancer tumors and related metastases: a potential role in prediction of lung metastasis. PLoS One 4(12):e8199. doi:10.1371/journal.pone.0008199

35.

Knijn N, Mekenkamp LJ, Klomp M, Vink-Borger ME, Tol J, Teerenstra S, Meijer JW, Tebar M, Riemersma S, van Krieken JH, Punt CJ, Nagtegaal ID (2011) KRAS mutation analysis: a comparison between primary tumours and matched liver metastases in 305 colorectal cancer patients. Br J Cancer 104(6):1020–1026. doi:10.1038/bjc.2011.26

36.

Santini D, Loupakis F, Vincenzi B, Floriani I, Stasi I, Canestrari E, Rulli E, Maltese PE, Andreoni F, Masi G, Graziano F, Baldi GG, Salvatore L, Russo A, Perrone G, Tommasino MR, Magnani M, Falcone A, Tonini G, Ruzzo A (2008) High concordance of KRAS status between primary colorectal tumors and related metastatic sites: implications for clinical practice. Oncologist 13(12):1270–1275. doi:10.1634/theoncologist.2008-0181

37.

Etienne-Grimaldi MC, Formento JL, Francoual M, Francois E, Formento P, Renee N, Laurent-Puig P, Chazal M, Benchimol D, Delpero JR, Letoublon C, Pezet D, Seitz JF, Milano G (2008) K-Ras mutations and treatment outcome in colorectal cancer patients receiving exclusive fluoropyrimidine therapy. Clin Cancer Res Off J Am Assoc Cancer Res 14(15):4830–4835. doi:10.1158/1078-0432.ccr-07-4906

38.

Gattenlohner S, Etschmann B, Kunzmann V, Thalheimer A, Hack M, Kleber G, Einsele H, Germer C, Muller-Hermelink HK (2009) Concordance of KRAS/BRAF mutation status in metastatic colorectal cancer before and after anti-EGFR therapy. J Oncol 2009:831626. doi:10.1155/2009/831626

39.

Gattenlohner S, Germer C, Muller-Hermelink HK (2009) K-ras mutations and cetuximab in colorectal cancer. N Engl J Med 360(8):835 author reply 835-836

40.

Zauber P, Sabbath-Solitare M, Marotta SP, Bishop DT (2003) Molecular changes in the Ki-ras and APC genes in primary colorectal carcinoma and synchronous metastases compared with the findings in accompanying adenomas. Mol Pathol MP 56(3):137–140

41.

Brannon A, Vakiani E, Sylvester BE, Scott SN, McDermott G, Shah RH, Kania K, Viale A, Oschwald DM, Vacic V, Emde AK, Cercek A, Yaeger R, Kemeny NE, Saltz LB, Shia J, D'Angelica MI, Weiser MR, Solit DB, Berger MF (2014) Comparative sequencing analysis reveals high genomic concordance between matched primary and metastatic colorectal cancer lesions. Genome Biol 15(8):454. doi:10.1186/preaccept-1207406452128377

42.

Heitzer E, Auer M, Gasch C, Pichler M, Ulz P, Hoffmann EM, Lax S, Waldispuehl-Geigl J, Mauermann O, Lackner C, Hofler G, Eisner F, Sill H, Samonigg H, Pantel K, Riethdorf S, Bauernhofer T, Geigl JB, Speicher MR (2013) Complex tumor genomes inferred from single circulating tumor cells by array-CGH and next-generation sequencing. Cancer Res 73(10):2965–2975. doi:10.1158/0008-5472.can-12-4140

43.

dos Santos NR, Torensma R, de Vries TJ, Schreurs MW, de Bruijn DR, Kater-Baats E, Ruiter DJ, Adema GJ, van Muijen GN, van Kessel AG (2000) Heterogeneous expression of the SSX cancer/testis antigens in human melanoma lesions and cell lines. Cancer Res 60(6):1654–1662

44.

Sigalotti L, Fratta E, Coral S, Tanzarella S, Danielli R, Colizzi F, Fonsatti E, Traversari C, Altomonte M, Maio M (2004) Intratumor heterogeneity of cancer/testis antigens expression in human cutaneous melanoma is methylation-regulated and functionally reverted by 5-aza-2'-deoxycytidine. Cancer Res 64(24):9167–9171. doi:10.1158/0008-5472.CAN-04-1442

45.

Chiappetta C, Proietti I, Soccodato V, Puggioni C, Zaralli R, Pacini L, Porta N, Skroza N, Petrozza V, Potenza C, Della Rocca C, Di Cristofano C (2015) BRAF and NRAS mutations are heterogeneous and not mutually exclusive in nodular melanoma. Appl Immunohistochem Mol Morphol: AIMM / Off Publ Soc Appl Immunohistochem 23(3):172–177. doi:10.1097/PAI.0000000000000071

46.

Rizos H, Menzies AM, Pupo GM, Carlino MS, Fung C, Hyman J, Haydu LE, Mijatov B, Becker TM, Boyd SC, Howle J, Saw R, Thompson JF, Kefford RF, Scolyer RA, Long GV (2014) BRAF inhibitor resistance mechanisms in metastatic melanoma: spectrum and clinical impact. Clin Cancer Res Off J Am Assoc Cancer Res 20(7):1965–1977. doi:10.1158/1078-0432.CCR-13-3122

47.

Sowalsky AG, Ye H, Bubley GJ, Balk SP (2013) Clonal progression of prostate cancers from Gleason grade 3 to grade 4. Cancer Res 73(3):1050–1055. doi:10.1158/0008-5472.CAN-12-2799

48.

Kovtun IV, Cheville JC, Murphy SJ, Johnson SH, Zarei S, Kosari F, Sukov WR, Karnes RJ, Vasmatzis G (2013) Lineage relationship of Gleason patterns in Gleason score 7 prostate cancer. Cancer Res 73(11):3275–3284. doi:10.1158/0008-5472.CAN-12-2803

49.

Mehra R, Tomlins SA, Yu J, Cao X, Wang L, Menon A, Rubin MA, Pienta KJ, Shah RB, Chinnaiyan AM (2008) Characterization of TMPRSS2-ETS gene aberrations in androgen-independent metastatic prostate cancer. Cancer Res 68(10):3584–3590. doi:10.1158/0008-5472.CAN-07-6154

50.

Liu W, Laitinen S, Khan S, Vihinen M, Kowalski J, Yu G, Chen L, Ewing CM, Eisenberger MA, Carducci MA, Nelson WG, Yegnasubramanian S, Luo J, Wang Y, Xu J, Isaacs WB, Visakorpi T, Bova GS (2009) Copy number analysis indicates monoclonal origin of lethal metastatic prostate cancer. Nat Med 15(5):559–565. doi:10.1038/nm.1944

51.

Aryee MJ, Liu W, Engelmann JC, Nuhn P, Gurel M, Haffner MC, Esopi D, Irizarry RA, Getzenberg RH, Nelson WG, Luo J, Xu J, Isaacs WB, Bova GS, Yegnasubramanian S (2013) DNA methylation alterations exhibit intraindividual stability and interindividual heterogeneity in prostate cancer metastases. Sci Transl Med 5(169):169ra110. doi:10.1126/scitranslmed.3005211

52.

Haffner MC, Mosbruger T, Esopi DM, Fedor H, Heaphy CM, Walker DA, Adejola N, Gurel M, Hicks J, Meeker AK, Halushka MK, Simons JW, Isaacs WB, De Marzo AM, Nelson WG, Yegnasubramanian S (2013) Tracking the clonal origin of lethal prostate cancer. J Clin Invest 123(11):4918–4922. doi:10.1172/JCI70354

53.

Gerlinger M, Horswell S, Larkin J, Rowan AJ, Salm MP, Varela I, Fisher R, McGranahan N, Matthews N, Santos CR, Martinez P, Phillimore B, Begum S, Rabinowitz A, Spencer-Dene B, Gulati S, Bates PA, Stamp G, Pickering L, Gore M, Nicol DL, Hazell S, Futreal PA, Stewart A, Swanton C (2014) Genomic architecture and evolution of clear cell renal cell carcinomas defined by multiregion sequencing. Nat Genet 46(3):225–233. doi:10.1038/ng.2891

54.

Cancer Genome Atlas N (2013) Comprehensive molecular characterization of clear cell renal cell carcinoma. Nature 499(7456):43–49. doi:10.1038/nature12222

55.

Martinez P, Birkbak NJ, Gerlinger M, McGranahan N, Burrell RA, Rowan AJ, Joshi T, Fisher R, Larkin J, Szallasi Z, Swanton C (2013) Parallel evolution of tumour subclones mimics diversity between tumours. J Pathol 230(4):356–364. doi:10.1002/path.4214

56.

Inukai M, Toyooka S, Ito S, Asano H, Ichihara S, Soh J, Suehisa H, Ouchida M, Aoe K, Aoe M, Kiura K, Shimizu N, Date H (2006) Presence of epidermal growth factor receptor gene T790 M mutation as a minor clone in non-small cell lung cancer. Cancer Res 66(16):7854–7858. doi:10.1158/0008-5472.CAN-06-1951

57.

Gow CH, Chang YL, Hsu YC, Tsai MF, Wu CT, Yu CJ, Yang CH, Lee YC, Yang PC, Shih JY (2009) Comparison of epidermal growth factor receptor mutations between primary and corresponding metastatic tumors in tyrosine kinase inhibitor-naive non-small-cell lung cancer. Ann Oncol Off J Eur Soc Med Oncol / ESMO 20(4):696–702. doi:10.1093/annonc/mdn679

58.

Kalikaki A, Koutsopoulos A, Trypaki M, Souglakos J, Stathopoulos E, Georgoulias V, Mavroudis D, Voutsina A (2008) Comparison of EGFR and K-RAS gene status between primary tumours and corresponding metastases in NSCLC. Br J Cancer 99(6):923–929. doi:10.1038/sj.bjc.6604629

59.

Yatabe Y, Matsuo K, Mitsudomi T (2011) Heterogeneous distribution of EGFR mutations is extremely rare in lung adenocarcinoma. J Clin Oncol Off J Am Soc Clin Oncol 29(22):2972–2977. doi:10.1200/JCO.2010.33.3906

60.

Matsumoto S, Takahashi K, Iwakawa R, Matsuno Y, Nakanishi Y, Kohno T, Shimizu E, Yokota J (2006) Frequent EGFR mutations in brain metastases of lung adenocarcinoma. Int J Cancer J Int du cancer 119(6):1491–1494. doi:10.1002/ijc.21940

61.

Hata A, Katakami N, Yoshioka H, Kaji R, Masago K, Fujita S, Imai Y, Nishiyama A, Ishida T, Nishimura Y, Yatabe Y (2015) Spatiotemporal T790 M heterogeneity in individual patients with EGFR-mutant non-small cell lung cancer after acquired resistance to EGFR-TKI. J Thorac Oncol 10(11):1553–1559. doi:10.1097/JTO.0000000000000647

62.

Swanton C (2012) Intratumor heterogeneity: evolution through space and time. Cancer Res 72(19):4875–4882. doi:10.1158/0008-5472.can-12-2217

63.

Alix-Panabieres C, Pantel K (2013) Circulating tumor cells: liquid biopsy of cancer. Clin Chem 59(1):110–118. doi:10.1373/clinchem.2012.194258

64.

McInnes LM, Jacobson N, Redfern A, Dowling A, Thompson EW, Saunders CM (2015) Clinical implications of circulating tumor cells of breast cancer patients: role of epithelial-mesenchymal plasticity. Front Oncol 5:42. doi:10.3389/fonc.2015.00042

65.

Diaz LA Jr, Bardelli A (2014) Liquid biopsies: genotyping circulating tumor DNA. J Clin Oncol Off J Am Soc Clin Oncol 32(6):579–586. doi:10.1200/JCO.2012.45.2011

66.

Pantel K, Diaz LA Jr, Polyak K (2013) Tracking tumor resistance using 'liquid biopsies'. Nat Med 19(6):676–677. doi:10.1038/nm.3233

67.

Dotti I, Nardon E, Pracella D, Bonin S (2011) Quantitative real-time RT-PCR

68.

Buitrago DH, Patnaik SK, Kadota K, Kannisto E, Jones DR, Adusumilli PS (2015) Small RNA sequencing for profiling microRNAs in long-term preserved formalin-fixed and paraffin-embedded non-small cell lung cancer tumor specimens. PLoS One 10(3):e0121521. doi:10.1371/journal.pone.0121521

69.

Farragher SM, Tanney A, Kennedy RD, Paul Harkin D (2008) RNA expression analysis from formalin fixed paraffin embedded tissues. Histochem Cell Biol 130(3):435–445. doi:10.1007/s00418-008-0479-7

70.

Cassidy A, Jones J (2014) Developments in in situ hybridisation. Methods 70(1):39–45. doi:10.1016/j.ymeth.2014.04.006

71.

Speel EJ, Hopman AH, Komminoth P (2006) Tyramide signal amplification for DNA and mRNA in situ hybridization. Methods Mol Biol 326:33–60. doi:10.1385/1-59745-007-3:33

72.

Wang F, Flanagan J, Su N, Wang LC, Bui S, Nielson A, Wu X, Vo HT, Ma XJ, Luo Y (2012) RNAscope: a novel in situ RNA analysis platform for formalin-fixed, paraffin-embedded tissues. J Mol Diagn: JMD 14(1):22–29. doi:10.1016/j.jmoldx.2011.08.002

73.

Li P, Conley A, Zhang H, Kim HL (2014) Whole-transcriptome profiling of formalin-fixed, paraffin-embedded renal cell carcinoma by RNA-seq. BMC Genomics 15:1087. doi:10.1186/1471-2164-15-1087

74.

Zhao W, He X, Hoadley KA, Parker JS, Hayes DN, Perou CM (2014) Comparison of RNA-seq by poly (a) capture, ribosomal RNA depletion, and DNA microarray for expression profiling. BMC Genomics 15:419. doi:10.1186/1471-2164-15-419

75.

Saliba AE, Westermann AJ, Gorski SA, Vogel J (2014) Single-cell RNA-seq: advances and future challenges. Nucleic Acids Res 42(14):8845–8860. doi:10.1093/nar/gku555

76.

Assadi M, Lamerz J, Jarutat T, Farfsing A, Paul H, Gierke B, Breitinger E, Templin MF, Essioux L, Arbogast S, Venturi M, Pawlak M, Langen H, Schindler T (2013) Multiple protein analysis of formalin-fixed and paraffin-embedded tissue samples with reverse phase protein arrays. Mol Cell Proteome: MCP 12(9):2615–2622. doi:10.1074/mcp.M112.023051

77.

Malinowsky K, Wolff C, Ergin B, Berg D, Becker KF (2010) Deciphering signaling pathways in clinical tissues for personalized medicine using protein microarrays. J Cell Physiol 225(2):364–370. doi:10.1002/jcp.22307

78.

Shi SR, Taylor CR, Fowler CB, Mason JT (2013) Complete solubilization of formalin-fixed, paraffin-embedded tissue may improve proteomic studies. Proteomics Clin Appl 7(3–4):264–272. doi:10.1002/prca.201200031

79.

Fowler CB, O'Leary TJ, Mason JT (2013) Toward improving the proteomic analysis of formalin-fixed, paraffin-embedded tissue. Expert Rev Proteomics 10(4):389–400. doi:10.1586/14789450.2013.820531

80.

Ralton LD, Murray GI (2011) The use of formalin fixed wax embedded tissue for proteomic analysis. J Clin Pathol 64(4):297–302. doi:10.1136/jcp.2010.086835

81.

De Sio G, Smith AJ, Galli M, Garancini M, Chinello C, Bono F, Pagni F, Magni F (2015) A MALDI-mass spectrometry imaging method applicable to different formalin-fixed paraffin-embedded human tissues. Mol BioSyst. doi:10.1039/c4mb00716f

82.

Diehl HC, Beine B, Elm J, Trede D, Ahrens M, Eisenacher M, Marcus K, Meyer HE, Henkel C (2015) The challenge of on-tissue digestion for MALDI MSI—a comparison of different protocols to improve imaging experiments. Anal Bioanal Chem 407(8):2223–2243. doi:10.1007/s00216-014-8345-z

83.

Kriegsmann J, Kriegsmann M, Casadonte R (2015) MALDI TOF imaging mass spectrometry in clinical pathology: a valuable tool for cancer diagnostics (review). Int J Oncol 46(3):893–906. doi:10.3892/ijo.2014.2788

84.

Angelo M, Bendall SC, Finck R, Hale MB, Hitzman C, Borowsky AD, Levenson RM, Lowe JB, Liu SD, Zhao S, Natkunam Y, Nolan GP (2014) Multiplexed ion beam imaging of human breast tumors. Nat Med 20(4):436–442. doi:10.1038/nm.3488

85.

Hinrichs JW, Marja van Blokland WT, Moons MJ, Radersma RD, Radersma-van Loon JH, de Voijs CM, Rappel SB, Koudijs MJ, Besselink NJ, Willems SM, de Weger RA (2015) Comparison of next-generation sequencing and mutation-specific platforms in clinical practice. Am J Clin Pathol 143(4):573–578. doi:10.1309/AJCP40XETVYAMJPY

86.

Wen F, Yang Y, Zhang P, Zhang J, Zhou J, Tang R, Cheng H, Zheng H, Fu P, Li Q (2015) Cost-effectiveness of RAS screening before monoclonal antibodies therapy in metastatic colorectal cancer based on FIRE3 study. Cancer Biol Ther 16 (11):0. doi:10.1080/15384047.2015.1095398

87.

Van Allen EM, Wagle N, Stojanov P, Perrin DL, Cibulskis K, Marlow S, Jane-Valbuena J, Friedrich DC, Kryukov G, Carter SL, McKenna A, Sivachenko A, Rosenberg M, Kiezun A, Voet D, Lawrence M, Lichtenstein LT, Gentry JG, Huang FW, Fostel J, Farlow D, Barbie D, Gandhi L, Lander ES, Gray SW, Joffe S, Janne P, Garber J, MacConaill L, Lindeman N, Rollins B, Kantoff P, Fisher SA, Gabriel S, Getz G, Garraway LA (2014) Whole-exome sequencing and clinical interpretation of formalin-fixed, paraffin-embedded tumor samples to guide precision cancer medicine. Nat Med 20(6):682–688. doi:10.1038/nm.3559

88.

Dias-Santagata D, Akhavanfard S, David SS, Vernovsky K, Kuhlmann G, Boisvert SL, Stubbs H, McDermott U, Settleman J, Kwak EL, Clark JW, Isakoff SJ, Sequist LV, Engelman JA, Lynch TJ, Haber DA, Louis DN, Ellisen LW, Borger DR, Iafrate AJ (2010) Rapid targeted mutational analysis of human tumours: a clinical platform to guide personalized cancer medicine. EMBO Mol Med 2(5):146–158. doi:10.1002/emmm.201000070

89.

Beltran H, Yelensky R, Frampton GM, Park K, Downing SR, MacDonald TY, Jarosz M, Lipson D, Tagawa ST, Nanus DM, Stephens PJ, Mosquera JM, Cronin MT, Rubin MA (2013) Targeted next-generation sequencing of advanced prostate cancer identifies potential therapeutic targets and disease heterogeneity. Eur Urol 63(5):920–926. doi:10.1016/j.eururo.2012.08.053

90.

Frampton GM, Fichtenholtz A, Otto GA, Wang K, Downing SR, He J, Schnall-Levin M, White J, Sanford EM, An P, Sun J, Juhn F, Brennan K, Iwanik K, Maillet A, Buell J, White E, Zhao M, Balasubramanian S, Terzic S, Richards T, Banning V, Garcia L, Mahoney K, Zwirko Z, Donahue A, Beltran H, Mosquera JM, Rubin MA, Dogan S, Hedvat CV, Berger MF, Pusztai L, Lechner M, Boshoff C, Jarosz M, Vietz C, Parker A, Miller VA, Ross JS, Curran J, Cronin MT, Stephens PJ, Lipson D, Yelensky R (2013) Development and validation of a clinical cancer genomic profiling test based on massively parallel DNA sequencing. Nat Biotechnol 31(11):1023–1031. doi:10.1038/nbt.2696

91.

Wagle N, Berger MF, Davis MJ, Blumenstiel B, Defelice M, Pochanard P, Ducar M, Van Hummelen P, Macconaill LE, Hahn WC, Meyerson M, Gabriel SB, Garraway LA (2012) High-throughput detection of actionable genomic alterations in clinical tumor samples by targeted, massively parallel sequencing. Cancer Discov 2(1):82–93. doi:10.1158/2159-8290.CD-11-0184

92.

Menon R, Deng M, Ruenauver K, Queisser A, Peifer M, Offermann A, Boehm D, Vogel W, Scheble V, Fend F, Kristiansen G, Wernert N, Oberbeckmann N, Biskup S, Rubin MA, Shaikhibrahim Z, Perner S (2013) Somatic copy number alterations by whole-exome sequencing implicates YWHAZ and PTK2 in castration-resistant prostate cancer. J Pathol 231(4):505–516. doi:10.1002/path.4274

93.

Scheinin I, Sie D, Bengtsson H, van de Wiel MA, Olshen AB, van Thuijl HF, van Essen HF, Eijk PP, Rustenburg F, Meijer GA, Reijneveld JC, Wesseling P, Pinkel D, Albertson DG, Ylstra B (2014) DNA copy number analysis of fresh and formalin-fixed specimens by shallow whole-genome sequencing with identification and exclusion of problematic regions in the genome assembly. Genome Res 24(12):2022–2032. doi:10.1101/gr.175141.114

94.

van Thuijl HF, Scheinin I, Sie D, Alentorn A, van Essen HF, Cordes M, Fleischeuer R, Gijtenbeek AM, Beute G, van den Brink WA, Meijer GA, Havenith M, Idbaih A, Hoang-Xuan K, Mokhtari K, Verhaak RG, van der Valk P, van de Wiel MA, Heimans JJ, Aronica E, Reijneveld JC, Wesseling P, Ylstra B (2014) Spatial and temporal evolution of distal 10q deletion, a prognostically unfavorable event in diffuse low-grade gliomas. Genome Biol 15(9):471. doi:10.1186/s13059-014-0471-6

95.

Hosein AN, Song S, McCart Reed AE, Jayanthan J, Reid LE, Kutasovic JR, Cummings MC, Waddell N, Lakhani SR, Chenevix-Trench G, Simpson PT (2013) Evaluating the repair of DNA derived from formalin-fixed paraffin-embedded tissues prior to genomic profiling by SNP-CGH analysis. Lab Investig J Tech Methods Pathol 93(6):701–710. doi:10.1038/labinvest.2013.54

96.

Glavač D, Nardon E (2011) Qualitative methylation status assessment. In: Stanta G (ed) Guidelines for molecular analysis in archive tissues. Springer, Berlin Heidelberg, pp. 181–192. doi:10.1007/978-3-642-17890-0_30

97.

Furlan D, Sahnane N, Mazzoni M, Pastorino R, Carnevali I, Stefanoli M, Ferretti A, Chiaravalli AM, La Rosa S, Capella C (2013) Diagnostic utility of MS-MLPA in DNA methylation profiling of adenocarcinomas and neuroendocrine carcinomas of the colon-rectum. Virchows Archiv: Int J Pathol 462(1):47–56. doi:10.1007/s00428-012-1348-2

98.

Moran S, Vizoso M, Martinez-Cardus A, Gomez A, Matias-Guiu X, Chiavenna SM, Fernandez AG, Esteller M (2014) Validation of DNA methylation profiling in formalin-fixed paraffin-embedded samples using the Infinium HumanMethylation450 microarray. Epigenetics: Off J DNA Methylation Soc 9(6):829–833. doi:10.4161/epi.28790

99.

Gu H, Bock C, Mikkelsen TS, Jager N, Smith ZD, Tomazou E, Gnirke A, Lander ES, Meissner A (2010) Genome-scale DNA methylation mapping of clinical samples at single-nucleotide resolution. Nat Methods 7(2):133–136. doi:10.1038/nmeth.1414

100.

Li Q, Li M, Ma L, Li W, Wu X, Richards J, Fu G, Xu W, Bythwood T, Li X, Wang J, Song Q (2014) A method to evaluate genome-wide methylation in archival formalin-fixed, paraffin-embedded ovarian epithelial cells. PLoS One 9(8):e104481. doi:10.1371/journal.pone.0104481

101.

Fanelli M, Amatori S, Barozzi I, Minucci S (2011) Chromatin immunoprecipitation and high-throughput sequencing from paraffin-embedded pathology tissue. Nat Protoc 6(12):1905–1919. doi:10.1038/nprot.2011.406

102.

Fanelli M, Amatori S, Barozzi I, Soncini M, Dal Zuffo R, Bucci G, Capra M, Quarto M, Dellino GI, Mercurio C, Alcalay M, Viale G, Pelicci PG, Minucci S (2010) Pathology tissue-chromatin immunoprecipitation, coupled with high-throughput sequencing, allows the epigenetic profiling of patient samples. Proc Natl Acad Sci U S A 107(50):21535–21540. doi:10.1073/pnas.1007647107

103.

Ignatiadis M, Dawson SJ (2014) Circulating tumor cells and circulating tumor DNA for precision medicine: dream or reality? Ann Oncol Off J Eur Soc Med Oncol / ESMO 25(12):2304–2313. doi:10.1093/annonc/mdu480

104.

Bulfoni M, Gerratana L, Del Ben F, Marzinotto S, Sorrentino M, Turetta M, Scoles G, Toffoletto B, Isola M, Beltrami CA, Di Loreto C, Beltrami AP, Puglisi F, Cesselli D (2016) In patients with metastatic breast cancer the identification of circulating tumor cells in epithelial-to-mesenchymal transition is associated with a poor prognosis. Breast Cancer Res BCR 18(1):30. doi:10.1186/s13058-016-0687-3

105.

Fabbri F, Carloni S, Zoli W, Ulivi P, Gallerani G, Fici P, Chiadini E, Passardi A, Frassineti GL, Ragazzini A, Amadori D (2013) Detection and recovery of circulating colon cancer cells using a dielectrophoresis-based device: KRAS mutation status in pure CTCs. Cancer Lett 335(1):225–231. doi:10.1016/j.canlet.2013.02.015

106.

Wang Y, Waters J, Leung ML, Unruh A, Roh W, Shi X, Chen K, Scheet P, Vattathil S, Liang H, Multani A, Zhang H, Zhao R, Michor F, Meric-Bernstam F, Navin NE (2014) Clonal evolution in breast cancer revealed by single nucleus genome sequencing. Nature 512(7513):155–160. doi:10.1038/nature13600

107.

Torhorst J, Bucher C, Kononen J, Haas P, Zuber M, Kochli OR, Mross F, Dieterich H, Moch H, Mihatsch M, Kallioniemi OP, Sauter G (2001) Tissue microarrays for rapid linking of molecular changes to clinical endpoints. Am J Pathol 159(6):2249–2256. doi:10.1016/S0002-9440(10)63075-1

108.

Dowsett M, Nielsen TO, A'Hern R, Bartlett J, Coombes RC, Cuzick J, Ellis M, Henry NL, Hugh JC, Lively T, McShane L, Paik S, Penault-Llorca F, Prudkin L, Regan M, Salter J, Sotiriou C, Smith IE, Viale G, Zujewski JA, Hayes DF, International Ki-67 in Breast Cancer Working G (2011) Assessment of Ki67 in breast cancer: recommendations from the international Ki67 in breast cancer working group. J Natl Cancer Inst 103(22):1656–1664. doi:10.1093/jnci/djr393

109.

Sapino A, Marchio C, Senetta R, Castellano I, Macri L, Cassoni P, Ghisolfi G, Cerrato M, D'Ambrosio E, Bussolati G (2006) Routine assessment of prognostic factors in breast cancer using a multicore tissue microarray procedure. Virchows Archiv Int J Pathol 449(3):288–296. doi:10.1007/s00428-006-0233-2

110.

Shah SP, Morin RD, Khattra J, Prentice L, Pugh T, Burleigh A, Delaney A, Gelmon K, Guliany R, Senz J, Steidl C, Holt RA, Jones S, Sun M, Leung G, Moore R, Severson T, Taylor GA, Teschendorff AE, Tse K, Turashvili G, Varhol R, Warren RL, Watson P, Zhao Y, Caldas C, Huntsman D, Hirst M, Marra MA, Aparicio S (2009) Mutational evolution in a lobular breast tumour profiled at single nucleotide resolution. Nature 461(7265):809–813. doi:10.1038/nature08489

111.

Almendro V, Kim HJ, Cheng YK, Gonen M, Itzkovitz S, Argani P, van Oudenaarden A, Sukumar S, Michor F, Polyak K (2014) Genetic and phenotypic diversity in breast tumor metastases. Cancer Res 74(5):1338–1348. doi:10.1158/0008-5472.CAN-13-2357-T

112.

Broersen LH, van Pelt GW, Tollenaar RA, Mesker WE (2013) Clinical application of circulating tumor cells in breast cancer. Cell Oncol 37(1):9–15. doi:10.1007/s13402-013-0160-6

113.

Rothe F, Laes JF, Lambrechts D, Smeets D, Vincent D, Maetens M, Fumagalli D, Michiels S, Drisis S, Moerman C, Detiffe JP, Larsimont D, Awada A, Piccart M, Sotiriou C, Ignatiadis M (2014) Plasma circulating tumor DNA as an alternative to metastatic biopsies for mutational analysis in breast cancer. Ann Oncol Off J Eur Soc Med Oncol / ESMO 25(10):1959–1965. doi:10.1093/annonc/mdu288

114.

De Stefano A, Carlomagno C (2014) Beyond KRAS: predictive factors of the efficacy of anti-EGFR monoclonal antibodies in the treatment of metastatic colorectal cancer. World J Gastroenterol WJG 20(29):9732–9743. doi:10.3748/wjg.v20.i29.9732

115.

Han CB, Li F, Ma JT, Zou HW (2012) Concordant KRAS mutations in primary and metastatic colorectal cancer tissue specimens: a meta-analysis and systematic review. Cancer Investig 30(10):741–747. doi:10.3109/07357907.2012.732159

116.

Wong NA, Gonzalez D, Salto-Tellez M, Butler R, Diaz-Cano SJ, Ilyas M, Newman W, Shaw E, Taniere P, Walsh SV (2014) RAS testing of colorectal carcinoma-a guidance document from the Association of Clinical Pathologists molecular pathology and diagnostics group. J Clin Pathol. doi:10.1136/jclinpath-2014-202467

117.

Heitzer E, Ulz P, Geigl JB (2015) Circulating tumor DNA as a liquid biopsy for cancer. Clin Chem 61(1):112–123. doi:10.1373/clinchem.2014.222679

118.

Diaz LA Jr, Williams RT, Wu J, Kinde I, Hecht JR, Berlin J, Allen B, Bozic I, Reiter JG, Nowak MA, Kinzler KW, Oliner KS, Vogelstein B (2012) The molecular evolution of acquired resistance to targeted EGFR blockade in colorectal cancers. Nature 486(7404):537–540. doi:10.1038/nature11219

119.

Misale S, Arena S, Lamba S, Siravegna G, Lallo A, Hobor S, Russo M, Buscarino M, Lazzari L, Sartore-Bianchi A, Bencardino K, Amatu A, Lauricella C, Valtorta E, Siena S, Di Nicolantonio F, Bardelli A (2014) Blockade of EGFR and MEK intercepts heterogeneous mechanisms of acquired resistance to anti-EGFR therapies in colorectal cancer. Sci Transl Med 6(224):224ra226. doi:10.1126/scitranslmed.3007947

120.

Bastian BC (2014) The molecular pathology of melanoma: an integrated taxonomy of melanocytic neoplasia. Annu Rev Pathol 9:239–271. doi:10.1146/annurev-pathol-012513-104658

121.

Cancer Genome Atlas N (2015) Genomic classification of cutaneous melanoma. Cell 161(7):1681–1696. doi:10.1016/j.cell.2015.05.044

122.

Roesch A (2014) Tumor heterogeneity and plasticity as elusive drivers for resistance to MAPK pathway inhibition in melanoma. Oncogene. doi:10.1038/onc.2014.249

123.

Shi H, Moriceau G, Kong X, Koya RC, Nazarian R, Pupo GM, Bacchiocchi A, Dahlman KB, Chmielowski B, Sosman JA, Halaban R, Kefford RF, Long GV, Ribas A, Lo RS (2012) Preexisting MEK1 exon 3 mutations in V600E/KBRAF melanomas do not confer resistance to BRAF inhibitors. Cancer Discov 2(5):414–424. doi:10.1158/2159-8290.CD-12-0022

124.

Holzel M, Bovier A, Tuting T (2013) Plasticity of tumour and immune cells: a source of heterogeneity and a cause for therapy resistance? Nat Rev Cancer 13(5):365–376. doi:10.1038/nrc3498

125.

O'Connell MP, Marchbank K, Webster MR, Valiga AA, Kaur A, Vultur A, Li L, Herlyn M, Villanueva J, Liu Q, Yin X, Widura S, Nelson J, Ruiz N, Camilli TC, Indig FE, Flaherty KT, Wargo JA, Frederick DT, Cooper ZA, Nair S, Amaravadi RK, Schuchter LM, Karakousis GC, Xu W, Xu X, Weeraratna AT (2013) Hypoxia induces phenotypic plasticity and therapy resistance in melanoma via the tyrosine kinase receptors ROR1 and ROR2. Cancer Discov 3(12):1378–1393. doi:10.1158/2159-8290.CD-13-0005

126.

Roesch A (2015) Tumor heterogeneity and plasticity as elusive drivers for resistance to MAPK pathway inhibition in melanoma. Oncogene 34(23):2951–2957. doi:10.1038/onc.2014.249

127.

Fraser M, Berlin A, Bristow RG, van der Kwast T (2015) Genomic, pathological, and clinical heterogeneity as drivers of personalized medicine in prostate cancer. Urol Oncol 33(2):85–94. doi:10.1016/j.urolonc.2013.10.020

128.

Su KY, Chen HY, Li KC, Kuo ML, Yang JC, Chan WK, Ho BC, Chang GC, Shih JY, Yu SL, Yang PC (2012) Pretreatment epidermal growth factor receptor (EGFR) T790 M mutation predicts shorter EGFR tyrosine kinase inhibitor response duration in patients with non-small-cell lung cancer. J Clin Oncol Off J Am Soc Clin Oncol 30(4):433–440. doi:10.1200/JCO.2011.38.3224
Ethics declarations
This review was complied without the direct involvement of human participants and/or animals, but only by the analysis of published studies. Therefore, for this type of study, formal consent was not required.
Conflict of interest
The authors do not have any competing interests.
Funding
No specific funding supported the compilation of this review.
About this article
Cite this article
Stanta, G., Jahn, S.W., Bonin, S. et al. Tumour heterogeneity: principles and practical consequences. Virchows Arch 469, 371–384 (2016). https://doi.org/10.1007/s00428-016-1987-9
Received:

Revised:

Accepted:

Published:

Issue Date:
Keywords
Tumour heterogeneity

Phenotypic

Clonal

Epigenetic

Molecular

Functional plasticity

Intratumour

Intertumour

Spatial

Temporal