Abstract
Embryogenic cells of bananan cv. Rasthali (AAB) have been transformed with the 's' gene of hepatitis B surface antigen (HBsAg) using Agrobacterium mediated transformation. Four different expression cassettes (pHBS, pHER, pEFEHBS and pEFEHER) were utilized to optimize the expression of HBsAg in banana. The transgenic nature of the plants and expression of the antigen was confirmed by PCR, Southern hybridization and reverse transcription (RT)-PCR. The expression levels of the antigen in the plants grown under in vitro conditions as well as the green house hardened plants were estimated by ELISA for all the four constructs. Maximum expression level of 38 ng/g F.W. of leaves was noted in plants transformed with pEFEHBS grown under in vitro conditions, whereas pHER transformed plants grown in the green house showed the maximum expression level of 19.92 ng/g F.W. of leaves. Higher monoclonal antibody binding of 67.87% of the antigen was observed when it was expressed with a C-terminal ER retention signal. The buoyant density in CsCl of HBsAg derived from transgenic banana leaves was determined and found to be 1.146 g/ml. HBsAg obtained from transgenic banana plants is similar to human serum derived one in buoyant density properties. The transgenic plants were grown up to maturity in the green house and the expression of HBsAg in the fruits was confirmed by RT-PCR. These transgenic plants were multiplied under in vitro using floral apex cultures. Attempts were also made to enhance the expression of HBsAg in the leaves of transgenic banana plants by wounding and/or treatment with plant growth regulators. This is the first report on the expression of HBsAg in transgenic banana fruits.
Access options
Buy single article
Instant access to the full article PDF.
US$ 39.95
Tax calculation will be finalised during checkout.
Subscribe to journal
Immediate online access to all issues from 2019. Subscription will auto renew annually.
US$ 119
Tax calculation will be finalised during checkout.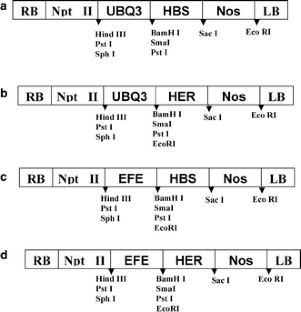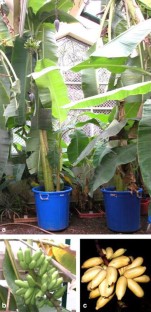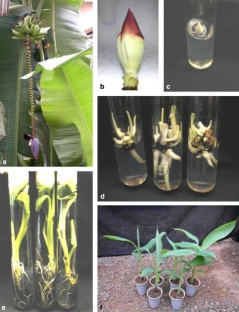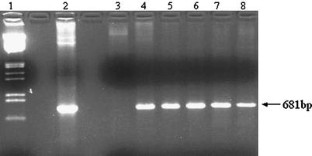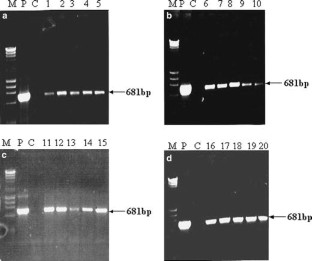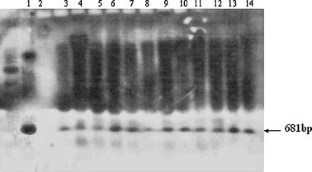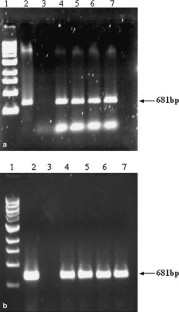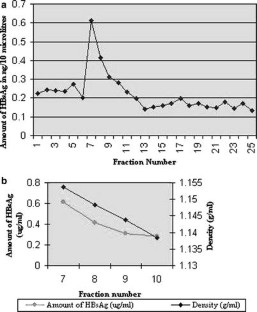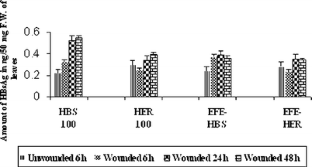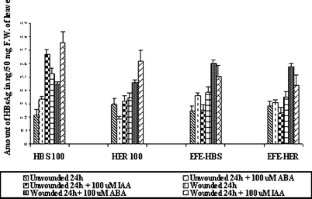 Abbreviations
ADS:

Adenine hemisulfate

BA:

Benzylaminopurine

CsCl:

Cesium Chloride

EFE:

Ethylene forming enzyme

F.W.:

Fresh weight

HBsAg:

Hepatitis B surface antigen

NAA:

α-Naphthalene acetic acid

RT-PCR:

Reverse transcription-polymerase chain reaction
References
Biddington NL (1992) The influence of ethylene in plant tissue culture. Plant Growth Regul 11:173–187

Chakrabarti A, Ganapathi TR, Mukherjee PK, Bapat VA (2003) MSI-99, a magainin analogue, imparts enhanced disease resistance in transgenic tobacco and banana. Planta 216:587–596

Clendennen SK, Lopez-Gomez R, Gomez-Lim M, Arntzen CJ, May GD (1998) The abundant 31-kilodalton banana pulp protein is homologous to class III acidic chitinases. Phytochemistry 47:613–619

Cote FX, Domergue R, Monmarson S, Schwendiman J, Teisson C, Escalant JV (1996) Embryogenic cell suspensions from the male flower of Musa AAA cv. Grand Nain. Physiol Plant 97:285–290

Cramer CL, Boothe JG, Oishi KK (1999) Transgenic plants for therapeutic proteins: linking upstream and down stream strategies. In: Hammond J, Mc Garvey P, Yusibov V (eds) Current topics in microbiology and immunology, plant biotechnology: new products and applications, vol 240. Springer, Berlin Heidelberg New York, pp 95–118

Dickman MB (2004) Can model plants help banana improvement through biotechnology? Info Musa 33:6–11

Ganapathi TR, Higgs NS, Balint-Kurti PJ, Arntzen CJ, May GD, Van Eck JM (2001) Agrobacterium mediated transformation of embryogenic cell suspensions of the banana cultivar Rasthali (AAB). Plant Cell Rep 20:157–162

Ganapathi TR, Chakrabarti A, Suprasanna P, Bapat VA (2002) Genetic transformation in banana. In:Jaiwal PK, Singh RP (eds) Plant genetic engineering, vol 6. Sci-Tech Pub. Co., Houston, pp 83–109

Gomez RL, Campbell A, Dong JG, Yang SF, Lim MAG (1997) Ethylene biosynthesis in banana fruit: isolation of a genomic clone to ACC oxidase and expression studies. Plant Sci 123:123–131

Hasan M, Dhawan T, Nath P (2000) A simple procedure for the isolation of high quality RNA from banana fruit tissue. Plant Mol Biol Rep 18:1–7

Hood EE, Gelvin SB, Melchers LS, Hoekama A (1993) New Agrobacterium helper plasmid for gene transfer to plant cells. Trans Res 2:208–218

Imani J, Berting A, Nitsche S, Schaefer S, Gerlich WH, Neumann KH (2002)The integration of a major hepatitis B virus gene into cell-cycle synchronized carrot cell suspension cultures and its expression in regenerated carrot plants. Plant Cell Tissue Org Cult 71:157–164

Ituriaga G, Jefferson RA, Bevan M (1989) Endoplasmic reticulum targeting and glycosylation of hybrid proteins in transgenic tobacco. Plant Cell 1:381–390

Joshi N, Kumar A (2001) Immunoprophylaxis of hepatitis B virus infection. Indian J Med Microbiol 19:172–183

Kapusta J, Modelska A, Figlerowicz M, Pniewski T, Letellier M, Lisowa O, Yusibov V, Koprowski H, Plucienniczak A, Legocki AB (1999) A plant derived edible vaccine against hepatitis B virus. FSEB J 13:1796–1799

Kong Q, Richter L, Yang YF, Arntzen CJ, Mason HS, Thanavala Y (2001) Oral immunization with hepatitis B surface antigen expressed in transgenic plants. Proc Natl Acad Sci USA 98:11539–11544

Lodish H, Berk A, Zipursky LS, Matsudaira P, Baltimore D, Darnell J (2000) Molecular cell biology. WH Freeman and company, New York

Mason HS, Lam DMK, Arntzen CJ (1992) Expression of hepatitis B surface antigen in transgenic plants. Proc Nat Acad Sci USA 89:11745–11749

May GD, Kipp PB (1997) Gene promoter sequence from banana. Patent No. WO 9738106-A 1, Zeneca LTD (GB)

May GD, Afza R, Mason HS, Wiecko A, Novak FJ, Arntzen CJ (1995) Generation of transgenic banana (Musa acuminata) plants via Agrobacterium-mediated transformation. Biotechnol 13:486–492

Murashige T, Skoog F (1962) A revised medium for rapid growth and bioassays with tobacco tissue cultures. Physiol Plant 15:473–497

Norris SR, Meyer SE, Callis J (1993) The intron of Arabidopsis thaliana polyubiquitin genes is conserved in location and is a quantitative determinant of chimeric gene expression. Plant Mol Biol 21:895–906

Peumans WJ, Proost P, Swennen RL, Van Damme EJM (2002) The abundant class III chitinase homolog in young developing banana fruits behaves as a transient vegetative storage protein and most probably serves as an important supply of aminoacids for the synthesis of ripening-associated proteins. Plant Physiol 130:1063–1072

Richter LJ, Thanavala Y, Arntzen CJ, Mason HS (2000) Production of hepatitis B surface antigen in transgenic plants for oral immunization. Nat Biotechnol 18:1167–1171

Sagi L, Remy S, Panis B, Swennen R, Volckaert G (1994) transient gene expression in electroporated banana (Musa spp. Cv. Bluggoe, ABB group) protoplast isolated from regenerable embryogenic cell suspensions. Plant Cell Rep 13:262–266

Sagi L, Panis B, Remy S, Schoofs H, De Smet K, Swennen R, Bruno PAC (1995) Genetic transformation of banana and plantain (Musa spp.) via particle bombardment. Biotechnol 13:481–485

Sambrook J, Fritsch EF, Maniatis T (1989) Molecular cloning: a laboratory manual, 2nd edn. CSHL Press, Cold Spring Harbor

Schouten A, Roosien J, Van Engelen FA, de Jong GA, Borst M, Vrenssen AWM, Zilverentant JF, Bosch D, Stiekema WJ, Gommers FJ, Schots A, Bakker J (1996) The C-terminal KDEL sequence increases the expression level of a single-chain antibody designed to be targeted to both the cytosol and the secretory pathway in transgenic tobacco. Plant Mol Biol 30:781–793

Smith ML, Keegan ME, Mason HS, Schuler ML (2002) Factors important in the extraction, stability and in vitro assembly of the hepatitis B surface antigen derived from recombinant plant systems. Biotechnol Prog 18:538–550

Smith ML, Richter L, Arntzen CJ, Schuler ML, Mason HS (2003) Structural characterization of plant derived hepatitis B surface antigen employed in oral immunization studies. Vaccine 21:4011–4021

Smith MK, Hamill SD, Becker DK, Dale JL (2005) Musa spp. Banana and plantain. In: Litz RE (ed) Biotechnology of fruit and nut crops. CABI Publishing, UK, pp 366–391

Stewart CN Jr, Via LE (1993) A rapid CTAB isolation technique for RAPD fingerprint and other PCR applications. Biotechniques 14:748–749

Sunil Kumar GB, Ganapathi TR, Revathi CJ, Prasad KSN, Bapat VA (2003) Expression of hepatitis B surface antigen in tobacco cell suspension cultures. Prot Exp Purif 32:10–17

Sunil Kumar GB, Ganapathi TR, Bapat VA (2004) Edible vaccines: current status and future prospects. Physiol Mol Biol Plants 10:37–47

Thanavala Y, Yang YF, Lyons P, Mason HS, Arntzen CJ (1995) Immunogenicity of transgenic plant-derived hepatitis B surface antigen. Proc Natl Acad Sci USA 92:3358–3361

Twyman RM, Stoger E, Schillberg S, Christou P, Fischer R (2003) Molecular farming in plants: host systems and expression technology. TIBTECH 21:570–578

Valenzuela P, Medina A, Rutter W, Ammerer G, Hall B (1982) Synthesis and assembly of hepatitis B virus surface antigen particles in yeast. Nature 298:347–350
Acknowledgements
The authors thank Dr. G.D. May, Boyce Thompson Institute for Plant research Inc., Ithaca, NY, USA, for providing the EFE gene promoter of banana.
About this article
Cite this article
Kumar, G.B.S., Ganapathi, T.R., Revathi, C.J. et al. Expression of hepatitis B surface antigen in transgenic banana plants. Planta 222, 484–493 (2005). https://doi.org/10.1007/s00425-005-1556-y
Received:

Accepted:

Published:

Issue Date:
Keywords
Agrobacterium

Edible vaccine

Embryogenic cells

Hepatitis B surface antigen

Transgenic banana