Abstract
Muscle-wasting in chronic kidney disease (CKD) arises from several factors including sedentary behaviour and metabolic acidosis. Exercise is potentially beneficial but might worsen acidosis through exercise-induced lactic acidosis. We studied the chronic effects of exercise in CKD stage 4–5 patients (brisk walking, 30 min, 5 times/week), and non-exercising controls; each group receiving standard oral bicarbonate (STD), or additional bicarbonate (XS) (Total n = 26; Exercising + STD n = 9; Exercising +XS n = 6; Control + STD n = 8; Control + XS n = 3). Blood and vastus lateralis biopsies were drawn at baseline and 6 months. The rise in blood lactate in submaximal treadmill tests was suppressed in the Exercising + XS group. After 6 months, intramuscular free amino acids (including the branched chain amino acids) in the Exercising + STD group showed a striking chronic depletion. This did not occur in the Exercising + XS group. The effect in Exercising + XS patients was accompanied by reduced transcription of ubiquitin E3-ligase MuRF1 which activates proteolysis via the ubiquitin–proteasome pathway. Other anabolic indicators (Akt activation and suppression of the 14 kDa actin catabolic marker) were unaffected in Exercising + XS patients. Possibly because of this, overall suppression of myofibrillar proteolysis (3-methylhistidine output) was not observed. It is suggested that alkali effects in exercisers arose by countering exercise-induced acidosis. Whether further anabolic effects are attainable on combining alkali with enhanced exercise (e.g. resistance exercise) merits further investigation.
This is a preview of subscription content, log in to check access.
Access options
Buy single article
Instant access to the full article PDF.
US$ 39.95
Price includes VAT for USA
Subscribe to journal
Immediate online access to all issues from 2019. Subscription will auto renew annually.
US$ 199
This is the net price. Taxes to be calculated in checkout.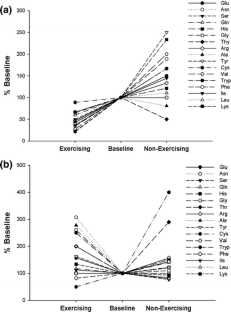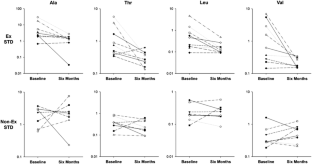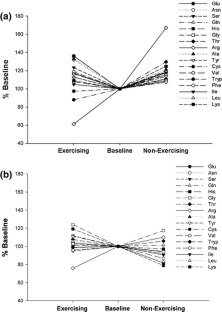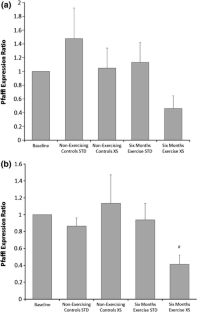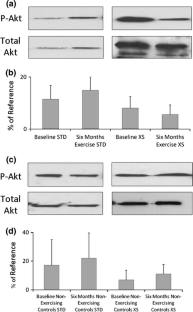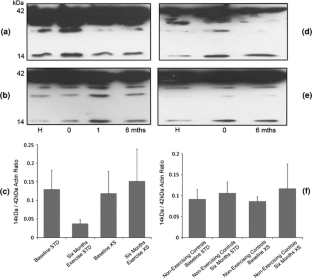 References
Asola MR, Virtanen KA, Peltoniemi P et al (2001) Amino acid transport into skeletal muscle is impaired in chronic renal failure. J Am Soc Nephrol 12:64A

Bailey JL, Zheng B, Hu Z, Price SR, Mitch WE (2006) Chronic kidney disease causes defects in signaling through the insulin receptor substrate/phosphatidylinositol 3-kinase/Akt pathway: implications for muscle atrophy. J Am Soc Nephrol 17:1388–1394. doi:10.1681/ASN.2004100842

Baird FE, Pinilla-Tenas JJ, Ogilvie WL, Ganapathy V, Hundal HS, Taylor PM (2006) Evidence for allosteric regulation of pH-sensitive System A (SNAT2) and System N (SNAT5) amino acid transporter activity involving a conserved histidine residue. Biochem J 397:369–375. doi:10.1042/BJ20060026

Baird FE, Bett KJ, MacLean C, Tee AR, Hundal HS, Taylor PM (2009) Tertiary active transport of amino acids reconstituted by coexpression of System A and L transporters in Xenopus oocytes. Am J Physiol Endocrinol Metab 297:E822–E829. doi:10.1152/ajpendo.00330.2009

Bergstrom J, Alvestrand A, Furst P (1990) Plasma and muscle free amino acids in maintenance hemodialysis patients without protein malnutrition. Kidney Int 38:108–114

Biolo G, Tipton KD, Klein S, Wolfe RR (1997) An abundant supply of amino acids enhances the metabolic effect of exercise on muscle protein. Am J Physiol 273:E122–E129

Bodine SC, Stitt TN, Gonzalez M et al (2001) Akt/mTOR pathway is a crucial regulator of skeletal muscle hypertrophy and can prevent muscle atrophy in vivo. Nat Cell Biol 3:1014–1019. doi:10.1038/ncb1101-1014

Borg GA (1982) Psychophysical bases of perceived exertion. Med Sci Sports Exerc 14:377–381

Cheema B, Abas H, Smith B et al (2007a) Randomized controlled trial of intradialytic resistance training to target muscle wasting in ESRD: the Progressive Exercise for Anabolism in Kidney Disease (PEAK) study. Am J Kidney Dis 50:574–584. doi:10.1053/j.ajkd.2007.07.005

Cheema B, Abas H, Smith B et al (2007b) Progressive exercise for anabolism in kidney disease (PEAK): a randomized, controlled trial of resistance training during hemodialysis. J Am Soc Nephrol 18:1594–1601. doi:10.1681/ASN.2006121329

Diesel W, Noakes TD, Swanepoel C, Lambert M (1990) Isokinetic muscle strength predicts maximum exercise tolerance in renal patients on chronic hemodialysis. Am J Kidney Dis 16:109–114

Dreyer HC, Drummond MJ, Pennings B et al (2008) Leucine-enriched essential amino acid and carbohydrate ingestion following resistance exercise enhances mTOR signaling and protein synthesis in human muscle. Am J Physiol Endocrinol Metab 294:E392–E400. doi:10.1152/ajpendo.00582.2007

Du J, Wang X, Miereles C et al (2004) Activation of caspase-3 is an initial step triggering accelerated muscle proteolysis in catabolic conditions. J Clin Invest 113:115–123. doi:10.1172/JCI18330

Durozard D, Pimmel P, Baretto S et al (1993) 31P NMR spectroscopy investigation of muscle metabolism in hemodialysis patients. Kidney Int 43:885–892

Elia M, Carter A, Bacon S, Winearls CG, Smith R (1981) Clinical usefulness of urinary 3-methylhistidine excretion in indicating muscle protein breakdown. Br Med J (Clin Res Ed) 282:351–354

Evans K, Nasim Z, Brown J et al (2007) Acidosis-sensing glutamine pump SNAT2 determines amino acid levels and mammalian target of rapamycin signalling to protein synthesis in L6 muscle cells. J Am Soc Nephrol 18:1426–1436. doi:10.1681/ASN.2006091014

Evans K, Nasim Z, Brown J et al (2008) Inhibition of SNAT2 by metabolic acidosis enhances proteolysis in skeletal muscle. J Am Soc Nephrol 19:2119–2129. doi:10.1681/ASN.2007101108

Franch HA, Raissi S, Wang X, Zheng B, Bailey JL, Price SR (2004) Acidosis impairs insulin receptor substrate-1-associated phosphoinositide 3-kinase signaling in muscle cells: consequences on proteolysis. Am J Physiol Renal Physiol 287:F700–F706. doi:10.1152/ajprenal.00440.2003

Goldberg AP, Geltman EM, Hagberg JM et al (1983) Therapeutic benefits of exercise training for hemodialysis patients. Kidney Int Suppl 16:S303–S309

Goldberg AP, Geltman EM, Gavin JR 3rd et al (1986) Exercise training reduces coronary risk and effectively rehabilitates hemodialysis patients. Nephron 42:311–316

Greenhaff PL, Gleeson M, Maughan RJ (1987) The effects of dietary manipulation on blood acid-base status and the performance of high intensity exercise. Eur J Appl Physiol Occup Physiol 56:331–337

Hyde R, Taylor PM, Hundal HS (2003) Amino acid transporters: roles in amino acid sensing and signalling in animal cells. Biochem J 373:1–18

Johansen KL (2007) Exercise in the end-stage renal disease population. J Am Soc Nephrol 18:1845–1854. doi:10.1681/ASN.2007010009

Johansen KL, Painter PL, Sakkas GK, Gordon P, Doyle J, Shubert T (2006) Effects of resistance exercise training and nandrolone decanoate on body composition and muscle function among patients who receive hemodialysis: a randomized, controlled trial. J Am Soc Nephrol 17:2307–2314. doi:10.1681/ASN.2006010034

Jones NL, Sutton JR, Taylor R, Toews CJ (1977) Effect of pH on cardiorespiratory and metabolic responses to exercise. J Appl Physiol 43:959–964

Kaizu Y, Ohkawa S, Odamaki M et al (2003) Association between inflammatory mediators and muscle mass in long-term hemodialysis patients. Am J Kidney Dis 42:295–302

Karlsson HK, Nilsson PA, Nilsson J, Chibalin AV, Zierath JR, Blomstrand E (2004) Branched-chain amino acids increase p70S6 k phosphorylation in human skeletal muscle after resistance exercise. Am J Physiol Endocrinol Metab 287:E1–E7. doi:10.1152/ajpendo.00430.2003

Kemp GJ, Crowe AV, Anijeet HK et al (2004) Abnormal mitochondrial function and muscle wasting, but normal contractile efficiency, in haemodialysed patients studied non-invasively in vivo. Nephrol Dial Transplant 19:1520–1527. doi:10.1093/ndt/gfh189

Kopple JD, Wang H, Casaburi R et al (2007) Exercise in maintenance hemodialysis patients induces transcriptional changes in genes favoring anabolic muscle. J Am Soc Nephrol 18:2975–2986. doi:10.1681/ASN.2006070794

Kosmadakis GC, Bevington A, Smith AC et al (2010) Physical exercise in patients with severe kidney disease. Nephron Clin Pract 115:c7–c16. doi:10.1159/000286344

Kosmadakis GC, John SG, Clapp EL et al (2011) Benefits of regular walking exercise in advanced pre-dialysis chronic kidney disease. Nephrol Dial Transplant. doi:10.1093/ndt/gfr364

Kouidi E, Grekas D, Deligiannis A, Tourkantonis A (2004) Outcomes of long-term exercise training in dialysis patients: comparison of two training programs. Clin Nephrol 61(Suppl 1):S31–S38

Kovacic V, Roguljic L, Kovacic V (2003) Metabolic acidosis of chronically hemodialyzed patients. Am J Nephrol 23:158–164. doi:10.1159/000070205

Lecker SH, Goldberg AL, Mitch WE (2006) Protein degradation by the ubiquitin-proteasome pathway in normal and disease states. J Am Soc Nephrol 17:1807–1819. doi:10.1681/ASN.2006010083

Lofberg E, Wernerman J, Anderstam B, Bergstrom J (1997) Correction of acidosis in dialysis patients increases branched-chain and total essential amino acid levels in muscle. Clin Nephrol 48:230–237

Mackenzie B, Erickson JD (2004) Sodium-coupled neutral amino acid (System N/A) transporters of the SLC38 gene family. Pflugers Arch 447:784–795. doi:10.1007/s00424-003-1117-9

MacRae HS, Dennis SC, Bosch AN, Noakes TD (1992) Effects of training on lactate production and removal during progressive exercise in humans. J Appl Physiol 72:1649–1656

Majchrzak KM, Pupim LB, Flakoll PJ, Ikizler TA (2008) Resistance exercise augments the acute anabolic effects of intradialytic oral nutritional supplementation. Nephrol Dial Transplant 23:1362–1369. doi:10.1093/ndt/gfm773

Matthews DE (2005) Observations of branched-chain amino acid administration in humans. J Nutr 135:1580S–1584S

Mitch WE (2006) Metabolic and clinical consequences of metabolic acidosis. J Nephrol 19(Suppl 9):S70–S75

Movilli E, Viola BF, Camerini C, Mazzola G, Cancarini GC (2009) Correction of metabolic acidosis on serum albumin and protein catabolism in hemodialysis patients. J Ren Nutr 19:172–177. doi:10.1053/j.jrn.2008.08.012

Nader GA (2006) Concurrent strength and endurance training: from molecules to man. Med Sci Sports Exerc 38:1965–1970. doi:10.1249/01.mss.0000233795.39282.33

Nicklin P, Bergman P, Zhang B et al (2009) Bidirectional transport of amino acids regulates mTOR and autophagy. Cell 136:521–534. doi:10.1016/j.cell.2008.11.044

Painter P (2005) Physical functioning in end-stage renal disease patients: update 2005. Hemodial Int 9:218–235. doi:10.1111/j.1492-7535.2005.01136.x

Painter P, Moore GE (1994) The impact of recombinant human erythropoietin on exercise capacity in hemodialysis patients. Adv Ren Replace Ther 1:55–65

Painter P, Carlson L, Carey S, Paul SM, Myll J (2000) Physical functioning and health-related quality-of-life changes with exercise training in hemodialysis patients. Am J Kidney Dis 35:482–492

Painter PL, Hector L, Ray K et al (2002) A randomized trial of exercise training after renal transplantation. Transplantation 74:42–48

Pfaffl MW (2001) A new mathematical model for relative quantification in real-time RT-PCR. Nucleic Acids Res 29:e45

Phillips SM, Tipton KD, Aarsland A, Wolf SE, Wolfe RR (1997) Mixed muscle protein synthesis and breakdown after resistance exercise in humans. Am J Physiol 273:E99–E107

Proud CG (2004) mTOR-mediated regulation of translation factors by amino acids. Biochem Biophys Res Commun 313:429–436

Reaich D, Channon SM, Scrimgeour CM, Daley SE, Wilkinson R, Goodship TH (1993) Correction of acidosis in humans with CRF decreases protein degradation and amino acid oxidation. Am J Physiol 265:E230–E235

Stein A, Moorhouse J, Iles-Smith H et al (1997) Role of an improvement in acid-base status and nutrition in CAPD patients. Kidney Int 52:1089–1095

Stitt TN, Drujan D, Clarke BA et al (2004) The IGF-1/PI3K/Akt pathway prevents expression of muscle atrophy-induced ubiquitin ligases by inhibiting FOXO transcription factors. Mol Cell 14:395–403

Szeto CC, Wong TY, Chow KM, Leung CB, Li PK (2003) Oral sodium bicarbonate for the treatment of metabolic acidosis in peritoneal dialysis patients: a randomized placebo-control trial. J Am Soc Nephrol 14:2119–2126

Tawney KW, Tawney PJ, Kovach J (2003) Disablement and rehabilitation in end-stage renal disease. Semin Dial 16:447–452

Wang XH, Du J, Klein JD, Bailey JL, Mitch WE (2009) Exercise ameliorates chronic kidney disease-induced defects in muscle protein metabolism and progenitor cell function. Kidney Int 76:751–759. doi:10.1038/ki.2009.260

Workeneh BT, Rondon-Berrios H, Zhang L et al (2006) Development of a diagnostic method for detecting increased muscle protein degradation in patients with catabolic conditions. J Am Soc Nephrol 17:3233–3239. doi:10.1681/ASN.2006020131

Zhang Z, Zander CB, Grewer C (2011) The C-terminal domain of the neutral amino acid transporter SNAT2 regulates transport activity through voltage-dependent processes. Biochem J 434:287–296. doi:10.1042/BJ20100507
Acknowledgments
This work was partly supported by Kidney Research UK Grant RP33/1/2007. George Kosmadakis was supported by the Hellenic Society of Nephrology, and João Viana by the Portuguese Foundation for Science and Technology. Part of the patient characteristic data in Tables 1 and 3 has been published previously (Kosmadakis et al. 2011). Part of this data has been presented in abstract form previously; "Collapse of intramuscular free amino acid pools in patients with CKD4–5 after 6 months of walking exercise is prevented by alkali supplements". Presented at the International congress on nutrition and metabolism in renal disease, Lausanne, 2010.
Conflict of interest
None to declare.
Additional information
Communicated by Peter Krustrup.
Electronic supplementary material
Below is the link to the electronic supplementary material.
About this article
Cite this article
Watson, E.L., Kosmadakis, G.C., Smith, A.C. et al. Combined walking exercise and alkali therapy in patients with CKD4–5 regulates intramuscular free amino acid pools and ubiquitin E3 ligase expression. Eur J Appl Physiol 113, 2111–2124 (2013). https://doi.org/10.1007/s00421-013-2628-5
Received:

Accepted:

Published:

Issue Date:
Keywords
Acidosis

Aerobic exercise

Amino acids

Chronic kidney disease

Skeletal muscle

Ubiquitin–proteasome pathway