Abstract
Preventive measures to reduce the risk of decompression sickness can involve several procedures such as oxygen breathing during in-water decompression. Theoretical predictions also suggest that brief periods of recompression during the course of decompression could be a method for controlling bubble formation. The aim of this study was to get clearer information about the effects of different experimental ascent profiles (EAPs) on bubble reduction, using pure oxygen or recompression during decompression for nitrox diving. Four EAPs were evaluated using bubble monitoring in a group of six military divers using Nitrox 40% O2 breathing with a rebreather. For EAP 1 and 2, 100% O2 was used for the end stage of decompression, with a 30% reduction of decompression time in EAP 1 and 50% in EAP 2, compared to the French navy standard schedule. For EAP 3 and 4, nitrox 40% O2 was maintained throughout the decompression stage. EAP 3 is based on an air standard decompression schedule, whereas EAP 4 involved a brief period of recompression at the end of the stop. We found that EAP 1 significantly reduced bubble formation, whereas high bubble grades occurred with other EAPs. No statistical differences were observed in bubbles scores between EAP 3 and 4. One diver developed mild neurological symptoms after EAP 3. These results tend to demonstrate that the "oxygen window" plays a key role in the reduction of bubble production and that breathing pure oxygen during decompression stops is an optimal strategy to prevent decompression sickness for nitrox diving.
Access options
Buy single article
Instant access to the full article PDF.
US$ 39.95
Tax calculation will be finalised during checkout.
Subscribe to journal
Immediate online access to all issues from 2019. Subscription will auto renew annually.
US$ 119
Tax calculation will be finalised during checkout.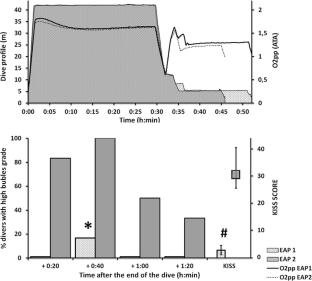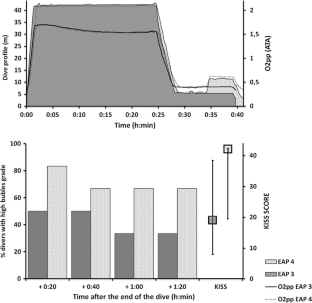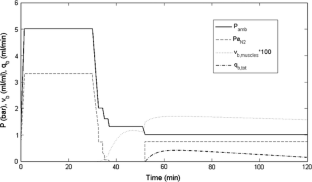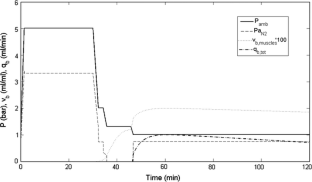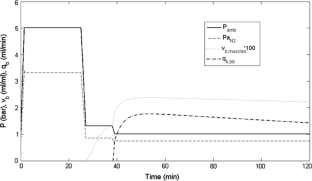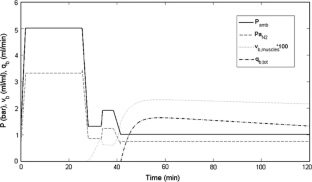 References
Anderson D, Nagasawa G, Norfleet W, Olszowka A, Lundgren C (1991) O2 pressures between 0.12 and 2.5 atm abs, circulatory function, and N2 elimination. Undersea Biomed Res 18(4):279–292

Arieli R, Ertracht O, Oster I, Vitenstein A, Adir Y (2005) Effects of nitrogen and helium on CNS oxygen toxicity in the rat. J Appl Physiol 98:144–150

Arieli R, Boaron E, Arieli Y, Abramovich A, Katsenelson K (2011) Oxygen pretreatment as protection against decompression sickness in rats: pressure and time necessary for hypothesized denucleation and renucleation. Eur J Appl Physiol 111:997–1005

Behnke AR (1951) Decompression sickness following exposure to high pressures. In: Fulton JF (ed) Decompression sickness. Saunders, Philadelphia, pp 53–89

Bert P (1878) The barometric pressure. Researches in experimental physiology. Translated by Hitchcock MA, Hitchcock FA, Columbus OH, College Book Company, 1943

Blatteau JE, Pontier JM (2009) Effect of in-water recompression with oxygen to 6 msw versus normobaric oxygen breathing on bubble formation in divers. Eur J Appl Physiol 106(5):691–695

Blatteau JE, Guigues JM, Hugon M, Galland FM, Sainty JM, Menu JP (2005) Air diving with decompression table MN 90: 12 years of use by the French Navy: study about 61 decompression sicknesses from 1990–2002 [In French]. Sci Sports 20:119–123

Blatteau JE, Souraud JB, Gempp E, Boussuges A (2006) Gas nuclei, their origin, and their role in bubble formation. Aviat Space Environ Med 77:1068–1076

Blatteau JE, Gempp E, Simon O, Coulange M, Delafosse B, Souday V, Cochard G, Arvieux J, Henckes A, Lafère P, Germonpré P, Constantin P, Hugon M, Barthélémy A (2010) Prognostic factors of spinal cord decompression sickness in recreational diving: retrospective and multicentric analysis of 279 cases. Neurocrit Care (in press)

Chappell MA, Payne SJ (2006) A physiological model of the release of gas bubbles from crevices under decompression. Respir Physiol Neurobiol 153:166–180

Direction des Journaux Officiels (1992) Travaux en milieu hyperbare. Mesures particulières de prévention. No. 1636. Paris

Epstein PS, Plesset MS (1950) On the stability of gas bubbles in liquid-gas solutions. J Chem Phys 18(11):1505–1509

Gempp E, Louge P, Blatteau JE, Hugon M (2011) Descriptive epidemiology of 153 diving injuries with rebreathers among french military divers from 1979 to 2009. Mil Med 176 (3:1), in press

Gernhardt ML (1991) Development and evaluation of a decompression stress index based on tissue bubble dynamics. Ph Thesis, University of Pennsylvania, Philadelphia, pp 284–290

Hamilton RW, Thalmann E (2003) Decompression practice. In: Brubakk AO, Neuman TS (eds) Bennett and Elliot's physiology and medicine of diving, 5th edn. WB Saunders, London, pp 453–498

Hills BA (1966) A thermodynamic and kinetic approach to decompression sickness. Thesis, Adelaïde, Libraries Board of South Australia

Hills BA (1977) Decompression sickness, volume 1: the biophysical basis of prevention and treatment. Wiley, New York

Hugon J (2010) Vers une modélisation biophysique de la décompression. PhD dissertation. Université de la Méditerranée, France

Imbert JP, Bontoux M (1987) Production of procedures: comex. In: Nashimoto I, Lanphier EH (eds) Decompression in surface-based diving. 73(DES)6/15/87. Undersea Hyperbaric Medical Society, Bethesda

Mollerlokken A, Gutvik C, Berge VJ, Jorgensen A, Loset A, Brubakk AO (2007) Recompression during decompression and effects on bubble formation in the pig. Aviat Space Environ Med 78:557–560

Nishi RY, Eatock BC, Lauckner GR (1984) Evaluation of compressed air dives with oxygen decompression using Doppler ultrasonic monitoring. In: Abstract of the Undersea and Hyperbaric Medical Society, Inc. Annual Scientific Meeting, San Antonio, Texas, May 29–June 2, 1984

Nishi RY, Brubakk AO, Eftedal OS (2003) Bubble detection. In: Brubakk AO, Neuman TS (eds) Bennett and Elliot's physiology and medicine of diving, 5th edn edn. WB Saunders, London, pp 501–529

Srinivisan RS, Gerth WA, Powell MR (1999) Mathematical models of diffusion-limited gas bubble dynamics in tissue. J Appl Physiol 86(2):732–741

Van Liew HD, Burkard ME (1993) Density of decompression bubbles and competition for gas between bubbles, tissue and blood. J Appl Physiol 75(5):2293–2301

Van Liew HD, Hlastala MP (1969) Influence of bubble size and blood perfusion on absorption of bas bubbles in tissues. Resp Physio 7:111–121

Walker JR, Hobbs GW, Gault KA, Howle LE, Freiberger JJ (2010) Decompression risk analysis comparing oxygen and 50% nitrox decompression stops. In: Abstract of the Undersea and Hyperbaric Medical Society, Inc. Annual Scientific Meeting, St Pete Beach Florida, June 3–5 2010

Yount DE, Hoffman DC (1986) On the use of a bubble formation model to calculate diving tables. Aviat Space Environ Med 57:149–156
Acknowledgments
The authors would like to thank the participating divers for their patience; the hyperbaric nurses who helping with the experiments (Denis Maisterrena and Yoann Mykijewicz) and the team of the hyperbaric centre CEPHISMER for their excellent technical assistance during the course of the study.
Conflict of interest
There is no financial or other relationship that might be perceived as leading to a conflict of interest (i.e., affecting author's objectivity).
Additional information
Communicated by Guido Ferretti.
About this article
Cite this article
Blatteau, JE., Hugon, J., Gempp, E. et al. Oxygen breathing or recompression during decompression from nitrox dives with a rebreather: effects on intravascular bubble burden and ramifications for decompression profiles. Eur J Appl Physiol 112, 2257–2265 (2012). https://doi.org/10.1007/s00421-011-2195-6
Received:

Accepted:

Published:

Issue Date:
Keywords
Diving

Decompression sickness

Bubble

Oxygen

Recompression