Abstract
Objectives
The aim of this study was to investigate the association between different working shifts (i.e. morning, evening, night shifts) and headache, musculoskeletal and abdominal pain, and the extent to which reduced sleep duration could account for these associations.
Methods
Nurses (N = 679, 649 female, aged 22–53 years) were followed up for a period of 28 consecutive days, responding to a diary about sleep, shift type and pain complaints (measured on a Likert-type scale ranging from 0 to 3). Generalised structural equation modelling mediation analysis (GSEM) was performed to test whether shift type was associated with higher incidence or higher intensity of pain (headache, pain in neck/shoulders/upper back, upper extremity, low back, lower extremity and abdominal pain), and if this effect was mediated by sleep duration (continuous variable), after controlling for age, work and lifestyle factors.
Results
Pain scores in lower extremities were decreased following night shifts in general. However, when night shifts were followed by short sleep duration, the risk of pain in the lower extremities and abdominal pain were increased. Headache and pain in the upper extremity were increased after night shifts, but were not associated with sleep duration. Pain in the neck/shoulder/upper back and lower back was not related to shift work.
Conclusions
Among nurses in a three-shift rotating schedule, night shifts increased the risk of pain in several regions, but only pain in the lower extremities and abdomen was related to reduced sleep duration.
This is a preview of subscription content, log in to check access.
Access options
Buy single article
Instant access to the full article PDF.
US$ 39.95
Price includes VAT for USA
Subscribe to journal
Immediate online access to all issues from 2019. Subscription will auto renew annually.
US$ 199
This is the net price. Taxes to be calculated in checkout.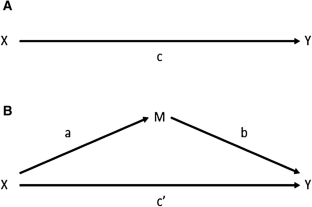 References
Andersen LL, Clausen T, Mortensen OS, Burr H, Holtermann A (2012) A prospective cohort study on musculoskeletal risk factors for long-term sickness absence among healthcare workers in eldercare. Int Arch Occup Environ Health 85(6):615–622

Attarchi M, Raeisi S, Namvar M, Golabadi M (2014) Association between shift working and musculoskeletal symptoms among nursing personnel. Iran J Nurs Midwifery Res 19(3):309

Bergström G, Bodin L, Bertilsson H, Jensen IB (2007) Risk factors for new episodes of sick leave due to neck or back pain in a working population. A prospective study with an 18-month and a three-year follow-up. Occup Environ Med 64(4):279–287

Buysse DJ, Reynolds CF, Monk TH, Berman SR, Kupfer DJ (1989) The Pittsburgh sleep quality index: a new instrument for psychiatric practice and research. Psychiatry Res 28(2):193–213

Carney CE et al (2012) The consensus sleep diary: standardizing prospective sleep self-monitoring. Sleep 35(2):287–302. https://doi.org/10.5665/sleep.1642

Dallner M (2000) Validation of the General Nordic Questionnaire (QPSNordic) for psychological and social factors at work. Nordic Council of Ministers [Nordiska ministerrådet]

Dzierzewski JM et al (2010) Daily variations in objective nighttime sleep and subjective morning pain in older adults with insomnia: evidence of covariation over time. J Am Geriatr Soc 58(5):925–930. https://doi.org/10.1111/j.1532-5415.2010.02803.x

Edwards RR, Almeida DM, Klick B, Haythornthwaite JA, Smith MT (2008) Duration of sleep contributes to next-day pain report in the general population. Pain 137(1):202–207. https://doi.org/10.1016/j.pain.2008.01.025

Eriksen W (2003) The prevalence of musculoskeletal pain in Norwegian nurses' aides. Int Arch Occup Environ Health 76(8):625–630

Eriksen W, Bruusgaard D, Knardahl S (2004) Work factors as predictors of intense or disabling low back pain; a prospective study of nurses' aides. Occup Environ Med 61(5):398–404

Faraut B, Leger D, Medkour T, Dubois A, Bayon V, Chennaoui M, Perrot S (2015) Napping reverses increased pain sensitivity due to sleep restriction. PloS One 10:e0117425

Geiger-Brown J, Trinkoff A, Rogers VE (2011) The impact of work schedules, home, and work demands on self-reported sleep in registered nurses. J Occup Environ Med 53(3):303–307. https://doi.org/10.1097/JOM.0b013e31820c3f87

Haack M, Sanchez E, Mullington JM (2007) Elevated inflammatory markers in response to prolonged sleep restriction are associated with increased pain experience in healthy volunteers. Sleep 30:1145–1152

Haack M, Lee E, Cohen DA, Mullington JM (2009) Activation of the prostaglandin system in response to sleep loss in healthy humans: potential mediator of increased spontaneous pain. Pain 145:136–141

Härmä M, Sallinen M, Ranta R, Mutanen P, Müller K (2002) The effect of an irregular shift system on sleepiness at work in train drivers and railway traffic controllers. J Sleep Res 11(2):141–151

Holmberg SA, Thelin AG (2006) Primary care consultation, hospital admission, sick leave and disability pension owing to neck and low back pain: a 12-year prospective cohort study in a rural population. BMC Musculoskelet Disord 7(1):1

Horne JA, Ostberg O (1975) A self-assessment questionnaire to determine morningness-eveningness in human circadian rhythms. Int J Chronobiol 4(2):97–110

Houle TT, Butschek RA, Turner DP, Smitherman TA, Rains JC, Penzien DB (2012) Stress and sleep duration predict headache severity in chronic headache sufferers. Pain 153(12):2432–2440. https://doi.org/10.1016/j.pain.2012.08.014

Huntley ED, Campo JV, Dahl RE, Lewin DS (2007) Sleep characteristics of youth with functional abdominal pain and a healthy comparison group. J Pediatr Psychol 32(8):938–949

Ihlebæk C, Eriksen HR, Ursin H (2002) Prevalence of subjective health complaints (SHC) in Norway. Scandinavian J Publ Health 30(1):20–29

Jakobsen GS, Timm AM, Hansen ÅM, Garde AH, Nabe-Nielsen K (2017) The association between shift work and treatment-seeking migraine in Denmark. Ergonomics:1–11

Johns MW (1991) A new method for measuring daytime sleepiness: the Epworth sleepiness scale. Sleep 14(6):540–545

Joksimovic L, Starke D, vd Knesebeck O, Siegrist J (2002) Perceived work stress, overcommitment, and self-reported musculoskeletal pain: Across-sectional investigation. Int J Behav Med 9(2):122–138

Keefer L, Stepanski E, Ranjbaran Z, Benson L, Keshavarzian A (2006) An initial report of sleep disturbance in inactive inflammatory bowel disease. J Clin Sleep Med 2(4):409–416

Kelly GA, Blake C, Power CK, O'keeffe D, Fullen BM (2011) The association between chronic low back pain and sleep: a systematic review. Clin J Pain 27(2):169–181

Knutsson A (2003) Health disorders of shift workers. Occup Med (Lond) 53(2):103–108

Lipscomb JA, Trinkoff AM, Geiger-Brown J, Brady B (2002) Work-schedule characteristics and reported musculoskeletal disorders of registered nurses. Scandinavian J Work Environ Health 28(6):394–401

Lötters F, Burdorf A (2006) Prognostic factors for duration of sickness absence due to musculoskeletal disorders. Clin J Pain 22(2):212–221

Matre D, Hu L, Viken LA, Hjelle IB, Wigemyr M, Knardahl S, Sand T, Nilsen KB (2015) Experimental sleep restriction facilitates pain and electrically induced cortical responses. Sleep 38:1607–1617

Matsumoto K (1978) Sleep patterns in hospital nurses due to shift work: an EEG study. Waking Sleeping

Nojkov B, Rubenstein JH, Chey WD, Hoogerwerf WA (2010) The impact of rotating shift work on the prevalence of irritable bowel syndrome in nurses. Am J Gastroenterol 105(4):842

Ohayon MM, Smolensky MH, Roth T (2010) Consequences of shiftworking on sleep duration, sleepiness, and sleep attacks. Chronobiol Int 27(3):575–589

Pallesen S, Bjorvatn B, Nordhus IH, Sivertsen B, Hjørnevik M, Morin CM (2008) A new scale for measuring insomnia: the Bergen Insomnia Scale. Percept Mot Skills 107(3):691–706

Park YM, Matsumoto K, Seo YJ, Cho YR, Noh TJ (2000) Sleep–wake behavior of shift workers using wrist actigraph. Psychiatry Clin Neurosci 54(3):359–360

Picavet H, Schouten J (2003) Musculoskeletal pain in the Netherlands: prevalences, consequences and risk groups, the DMC 3-study. Pain 102(1):167–178

Pilcher JJ, Lambert BJ, Huffcutt AI (2000) Differential effects of permanent and rotating shifts on self-report sleep length: a meta-analytic review. Journal of Sleep Research & Sleep Medicine, Sleep

Ranjbaran Z, Keefer L, Farhadi A, Stepanski E, Sedghi S, Keshavarzian A (2007) Impact of sleep disturbances in inflammatory bowel disease. J Gastroenterol Hepatol 22(11):1748–1753

Roehrs TA, Harris E, Randall S, Roth T (2012) Pain sensitivity and recovery from mild chronic sleep loss. Sleep 35(12):1667–1672. https://doi.org/10.5665/sleep.2240

Sallinen M, Härmä M, Mutanen P, Ranta R, Virkkala J, Müller K (2003) Sleep–wake rhythm in an irregular shift system. J Sleep Res 12(2):103–112

Smith MT, Edwards RR, McCann UD, Haythornthwaite JA (2007) The effects of sleep deprivation on pain inhibition and spontaneous pain in women. Sleep 30:494–505

STAMI (2018) https://noa.stami.no/arbeidsmiljoindikatorer/psykososialtorganisatorisk/test/arbeidstidsordning/. Page visited September 20, 2018

Steingrimsdottir OA, Vollestad NK, Roe C, Knardahl S (2004) Variation in reporting of pain and other subjective health complaints in a working population and limitations of single sample measurements. Pain 110(1–2):130–139. https://doi.org/10.1016/j.pain.2004.03.016

Trinkoff AM, Le R, Geiger-Brown J, Lipscomb J, Lang G (2006) Longitudinal relationship of work hours, mandatory overtime, and on-call to musculoskeletal problems in nurses. Am J Ind Med 49(11):964–971. https://doi.org/10.1002/ajim.20330

Vanini G (2016) Sleep deprivation and recovery sleep prior to a noxious inflammatory insult influence characteristics and duration of pain. Sleep 39:133–142

Wang Y et al (2015) The prevalence of primary headache disorders and their associated factors among nursing staff in North China. J Headache Pain 16(1):4

Yoon CS, Lee SH (1999) Symptom prevalence and related factors of upper limb musculoskeletal symptoms in automobile related job workers. Korean J Occup Environ Med 11(4):439–448

Zhao I, Bogossian F, Turner C (2012) The effects of shift work and interaction between shift work and overweight/obesity on low back pain in nurses: results from a longitudinal study. J Occup Environ Med 54(7):820–825. https://doi.org/10.1097/JOM.0b013e3182572e6a
Electronic supplementary material
Below is the link to the electronic supplementary material.
About this article
Cite this article
Katsifaraki, M., Nilsen, K.B., Christensen, J.O. et al. Sleep duration mediates abdominal and lower-extremity pain after night work in nurses. Int Arch Occup Environ Health 92, 415–422 (2019). https://doi.org/10.1007/s00420-018-1373-9
Received:

Accepted:

Published:

Issue Date:
Keywords
Sleep

Pain

Shift work

Nurses

Musculoskeletal disorders

Night work