Abstract
Purpose
Human biomonitoring (HBM) implies the assessment of internal exposure to hazardous substances by measuring the substances, their metabolites or reaction products, as well as effect parameters in human body fluids. Along with blood, plasma and urine, saliva is of increasing interest as an alternative matrix for HBM.
Methods
This paper reviews studies that measure salivary background levels of hazardous substances, elevated levels after environmental or occupational exposure, as well as references which deal with physiological and toxicokinetic behaviour of saliva and salivary parameters, respectively.
Results
The studies revealed that the determination of biomarkers in saliva is a promising approach for HBM, even if only few substances showed a satisfying correlation with exposure data or established biomonitoring matrices such as blood, plasma and urine. Saliva has been proven to be particularly suitable for substances of low molecular weight such as organic solvents, selected pesticides, cotinine, and for some specific trace elements. Besides several advantages, serious problems and limitations were identified. Above all, the complex interactions between substance properties, sampling procedure, sample preparation, measurement techniques or individual factors, and the salivary analyte level are discussed.
Conclusions
A major conclusion of the review is that more scientific studies are needed in order to systematically collect data on parameters, influencing salivary analyte levels. Crucially required is a harmonisation of the sampling as well as the sample preparation techniques and procedures, which is indispensable to achieve an overall comparability and interpretability of salivary biomarker levels.
Access options
Buy single article
Instant access to the full article PDF.
US$ 39.95
Tax calculation will be finalised during checkout.
Subscribe to journal
Immediate online access to all issues from 2019. Subscription will auto renew annually.
US$ 119
Tax calculation will be finalised during checkout.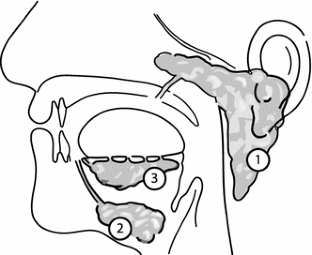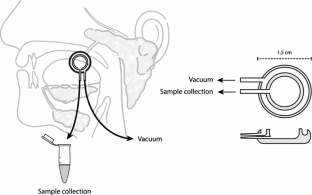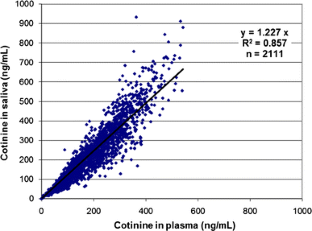 References
Abdollahi M, Mostafalou S, Pournourmohammadi S, Shadnia S (2004) Oxidative stress and cholinesterase inhibition in saliva and plasma of rats following subchronic exposure to Malathion. Comp Biochem Physiol C: Toxicol Pharmacol 137:29–34

Abdollahi M, Balali-Mood M, Akhgari M, Jannat B, Kebriaeezadeh A, Nikfar S (1996) A Survey of cholinesterase activity in healthy and organophosphate exposed populations. Iran J Med Sci 21:63–68

Ağaoğlu G, Arun T, Izgi B, Yarat A (2001) Nickel and chromium levels in the saliva and serum of patients with fixed orthodontic appliances. Angle Orthod 71:375–379

Amini F, Jafari A, Amini P, Sepasi S (2012) Metal ion release from fixed orthodontic appliances—an in vivo study. Eur J Orthod 34:126–130

Aps JK, Martens LC (2005) Review: The physiology of saliva and transfer of drugs into saliva. Forensic Sci Int 150:119–131

Atkinson JC, Dawes C, Ericson T, Fox PC, Gandara BK, Malamud D, Mandel ID, Navazesh M, Tabak LA (1993) Guidelines for saliva nomenclature and collection. Ann NY Acad Sci 694:xi–xii

Aufrich C, Tenner W, Salzer HR, Khoss AE, Wurst E, Herkner K (1992) Salivary IgA concentration is influenced by the saliva collection method. Eur J Clin Chem Clin Biochem 30:81–83

Australian Standards, AS 4760 (2006) Procedures for specimen collection and the detection and quantitation of drugs in oral fluid

Ayinampudi BK, Narsimhan MJ (2012) Salivary copper and zinc levels in oral pre-malignant and malignant lesions. Oral Maxillofac Pathol 16:178–182

Bales CW, Freeland-Graves JH, Askey S, Behmardi F, Pobocik RS, Fickel JJ, Greenlee P (1990) Zinc, magnesium, copper, and protein concentrations in human saliva: age- and sex-related differences. Am J Clin Nutr 51:462–469

Barbosa F Jr, Tanus-Santos JE, Gerlach RF, Parsons PJ (2005) A critical review of biomarkers used for monitoring human exposure to lead: advantages, limitations, and future needs. Environ Health Perspec 113:1669–1674

Baričević M, Mravak-Stipetić M, Stanimirović A, Blanuša M, Kern J, Lončar B, Andabak A, Baričević D (2011) Salivary concentrations of nickel and chromium in patients with burning mouth syndrome. Acta Dermatovenerol Croat 19:2–5

Beltzer EK, Fortunato CK, Guaderrama MM, Peckins MK, Garramone BM, Granger DA (2010) Salivary flow and alpha-amylase collection technique, duration, and oral fluid type. Physiol Behav 101:289–296

Benowitz NL (1996) Cotinine as a biomarker of environmental tobacco smoke exposure. Epidem Rev 18:188–204

Benowitz NL, Kuyt F, Jacob P, Jones RT, Osman AL (1983) Cotinine disposition and effects. Clin Pharm Therap 34:604–611

Bentley MC, Abrar M, Kelk M, Cook M, Cook J, Phillips K (1999) Validation of an assay for the determination of cotinine and 3-hydroxycotinine in human saliva using automated solid-phase extraction and liquid chromatography with tandem mass spectrometric detection. J Chromatogr B 723:185–194

Bernert JT Jr, McGuffey JE, Morrison MA, Pirkle JL (2000) Comparison of serum and salivary cotinine measurements by a sensitive high-performance liquid chromatography-tandem mass spectrometry method as an indicator of exposure to tobacco smoke among smokers and non-smokers. J Anal Toxicol 24:333–339

Bhowmick S, Halder D, Kundu AK, Saha D, Iglesias M, Nriagu J, Guhamazumder DN, Roman-Ross G, Chatterjee D (2013) Is saliva a potential biomarker of arsenic exposure? A case-control study in West Bengal, India. Environ Sci Technol 47:3326–3332

Björkman L, Sandborgh-Englund G, Ekstrand J (1997) Mercury in saliva and feces after removal of amalgam fillings. Toxicol Appl Pharmacol 144:156–162

Borella P, Fantuzzi G, Aggazzotti G (1994) Trace elements in saliva and dental caries in young adults. Sci Total Environ 153:219–224

Boros I, Keszler P, Zelles T (1999) Study of saliva secretion and the salivary fluoride concentration of the human minor labial glands by a new method. Arch Oral Biol 44:S59–S62

Brodeur J, Lacasse Y, Talbot D (1983) Influence of removal from occupational lead exposure on blood and saliva lead concentrations. Toxicol Lett 19:195–199

Bulgaroni V, Rovedatti MG, Sabino G, Magnarelli G (2012) Organophosphate pesticide environmental exposure analysis of salivary cholinesterase and carboxilesterase activities in preschool children and their mothers. Environ Monit Assess 184:3307–3314

Burguera-Pascu M, Rodríguez-Archilla A, Burguera JL, Burguera M, Rondón C, Carrero P (2007) Flow injection on-line dilution for zinc determination in human saliva with electrothermal atomic absorption spectrometry detection. Anal Chim Acta 600:214–220

Burguera P, Sanchez de Briceno A, Rondon CE, Burguera JL, Burguera M, Carrero P (1998) Determination of Nickel in Saliva by electrothermal atomic absorption spectrometry using various chemical modifiers with zeeman-effect background correction. Trace Elem Med Biol 12:115–120

Camara C, Czegeny ZS, Chicharro JL, Fernadez P, Guitierrez A (2001) Homogeneity and stability studies on sodium, calcium, magnesium and manganese in human saliva. Biol Trace Elem Res 79:131–137

Caporossi L, Santoro A, Papaleo B (2010) Saliva as an analytical matrix: state of the art and application for biomonitoring. Biomarkers 15:475–487

Carlson AJ, Crittenden AL (1910) The relation of ptyalin concentration to the diet and to the rate of secretion in saliva. Am J Physiol 26:169–177

Castagnola M, Picciotti PM, Messana I, Fanali C, Fiorita A, Cabras T, Calò L, Pisano E, Passali GC, Iavarone F, Paludetti G, Scarano E (2011) Potential applications of human saliva as diagnostic fluid. Acta Otorhinolaryngol Ital 31:347–357

Chaari N, Kerkeni A, Saadeddine S, Neffati F, Khalfallah T, Akrout M (2009) Mercury impregnation in dentists and dental assistants in Monastir city, Tunisia. Rev Stomatol Chir Maxillofac 110:139–144

Chicharro JL, Serrano V, Ureña R, Gutierrez AM, Carvajal A, Fernández-Hernando P, Lucía A (1999) Trace elements and electrolytes in human resting mixed saliva after exercise. Br J Sports Med 33:204–207

Chee KY, Lee D, Byron D, Naidoo D, Bye A (1993) A simple collection method for saliva in children potential for home monitoring of carbamazepine therapy. Br J Clin Pharmacol 35:311–313

Claus Henn B, McMaster S, Padilla S (2006) Measuring cholinesterase activity in human saliva. J Toxicol Environ Health A 69:1805–1818

Costa de Almeida GR, de Freitas Tavares CF, de Souza AM, Sampaio de Sousa T, Rodrigues Funayama CA, Barbosa F Jr, Tanus-Santos JE, Gerlach RF (2010) Whole blood, serum, and saliva lead concentrations in 6- to 8-year-old children. Sci Total Environ 408:1551–1556

Costa de Almeida GR, Umbelina de Freitas C, Tanus-Santos FBJE, Gerlach RF (2009) Lead in saliva from lead exposed and unexposed children. Sci Tot Environ 407:1547–1550

Cowan DM, Fan Q, Zou Y, Shi X, Chen J, Aschner M, Rosenthal FS, Zheng W (2009) Manganese exposure among smelting workers: blood manganese-iron ratio as a novel tool for manganese exposure assessment. Biomarkers 14:3–16

Crooks PA (1999) Chemical properties of nicotine and other tobacco-related compounds. In: Gorrod JW, Jacob P (eds) Analytical Determination of Nicotine and Related Compounds and their Metabolites. Elsevier, Amsterdam, pp 69–147

Crouch DJ (2005) Oral fluid collection: the neglected variable in oral fluid testing. Forensic Sci Int 150:165–173

Curvall M, Elwin CE, Kazemi-Vala E, Warholm C, Enzell CR (1990) The pharmacokinetics of cotinine in plasma and saliva from non-smoking healthy volunteers. Eur J Clin Pharmacol 38:281–287

Curzon ME (1984) Strontium concentrations in whole human saliva. Arch Oral Biol 29:211–214

Davis RA, Curvall M (1999) Determination of nicotine and its metabolites in biological fluids in vivo studies. In: Gorrod JW, Jacob P (eds) Analytical determination of nicotine and related compounds and their metabolites. Elsevier, Amsterdam, pp 583–643

Dawes C (1972) Circadian rhythms in human salivary flow rate and composition. J Physiol 220:529–545

Dawes C, Wood CM (1973) The contribution of oral minor mucous gland secretions to the volume of whole saliva in man. Arch Oral Biol 18:337–342

Denovan LA, Lu C, Hines CJ, Fenske RA (2000) Saliva biomonitoring of atrazine exposure among herbicide applicators. Int Arch Occup Environ Health 73:457–462

DiGregorio GJ, Ferko AP, Sample RG, Bobycock E, McMichael R, Chernick WS (1974) Lead and δ-aminolevulinic acid concentrations in human parotid saliva. Toxicol Appl Pharmacol 27:491–493

Djozan D, Jozan S, Aminian R, Baheri T (2010) SPME and GC-MS analysis of triethylene glycol dimethacrylate released from dental composite. J Chromatogr Sci 48:130–133

Duggal MS, Chawla HS, Curzon MEJ (1991) A study of the relationship between trace elements in saliva and dental caries in children. Arch Oral Biol 36:881–884

Dunemann L, Begerow J (1995) Kopplungstechniken zur Elementspeziesanalytik. Wiley-VCH, Weinheim

Edgar WM (1992) Saliva: its secretion, composition and functions. Br Dent J 172:305–312

Eliasson L, Carlén A (2010) An update on minor salivary gland secretions. Eur J Oral Sci 118:435–442

Elliott P, Peakman TC (2008) The UK Biobank sample handling and storage protocol for the collection, processing and archiving of human blood and urine. Int J Epidemiol 37:234–244

El-Sadik YM, Abdel-Aziz el-Dakhakhny (1970) Effects of exposure of workers to mercury at a sodium hydroxide producing plant. Am Ind Hyg Assoc J 31:705–710

Ernstgård L (2009) Influence of gender on the metabolism of alcohols in human saliva in vitro. Arch Oral Biol 54:737–742

Ernstgård L, Shibata E, Johanson G (2005) Uptake and disposition of inhaled methanol vapor in humans. Toxicol Sci 88:30–38

Ernstgård L, Sjögren B, Warholm M, Johanson G (2003a) Sex differences in the toxicokinetics of inhaled solvent vapors in humans 1: m-Xylene. Toxicol Appl Pharmacol 193:147–157

Ernstgård L, Sjögren B, Warholm M, Johanson G (2003b) Sex differences in the toxicokinetics of inhaled solvent vapors in humans 2: 2-propanol. Toxicol Appl Pharmacol 193:158–167

Etzel RA (1990) A review of the use of saliva cotinine as a marker of tobacco smoke exposure. Prev Med 19:190–197

Ferrari M, Negri S, Zadra P, Ghittori S, Imbriani M (2008) Saliva as an analytical tool to measure occupational exposure to toluene. Int Arch Occup Environ Health 81:1021–1028

Fox PC, van der Ven PF, Sonies BC, Weiffenbach JM, Baum BJ (1985) Xerostomia evaluation of a symptom with increasing significance. J Am Dent Assoc 110:519–525

Freeland-Graves JH, Bodzy PW, Eppright MA (1980) Zinc status of vegetarians. J Am Diet Assoc 77:655–661

Freitas MP, Oshima HM, Menezes LM (2011) Release of toxic ions from silver solder used in orthodontics an in situ evaluation. Am J Orthod Dentofacial Orthop 140:177–181

Fucci N, De Giovanni N, Chiarotti M (2003) Simultaneous detection of some drugs of abuse in saliva samples by SPME technique. Forensic Sci Int 134:40–45

Gabrielsson J, Bondesson U (1987) Constant-rate infusion of nicotine and cotinine: a physiological pharmacokinetic analysis of the cotinine disposition, and effects on clearance and distribution in the rat. J Pharm Biopharm 15:583–599

Game I, Balabanoff L, Valdebenito R, Vivaldi L (1986) Use of a matrix modifier and L'vov platform in the determination of copper in pooled human saliva by electrothermal atomic absorption spectrometry. Analyst 111:1139–1141

Ganss C, Gottwald B, Traenckner I, Kupfer J, Eis D, Mönch J, Gieler U, Klimek J (2000) Relation between mercury concentrations in saliva, blood, and urine in subjects with amalgam restorations. Clin Oral Investig 4:206–211

Gentili S, Torresi A, Marsili R, Chiarotti M, Macchia T (2002) Simultaneous detection of amphetamine-like drugs with headspace solid-phase microextraction and gas chromatography-mass spectrometry. J Chromatogr B 780:183–192

Gervais L, Lacasse Y, Brodeur J, P'an A (1981) Presence of cadmium in the saliva of adult male workers. Toxicol Lett 8:63–66

Gil F, Hernández AF, Márquez C, Femia P, Olmedo P, López-Guarnido O, Pla A (2011) Biomonitorization of cadmium, chromium, manganese, nickel and lead in whole blood, urine, axillary hair and saliva in an occupationally exposed population. Sci Total Environ 409:1172–1180

Giolo De Carvalho F, Rosa FT, Marques Miguel Suen V, Freitas EC, Padovan GJ, Marchini JS (2012) Evidence of zinc deficiency in competitive swimmers. Nutrition 28:1127–1131

Gonzalez M, Banderas JA, Baez A, Belmont R (1997) Salivary lead and cadmium in a young population residing in Mexico City. Toxicol Lett 93:55–64

Gorber SC, Schofield-Hurwitz S, Hardt J, Levasseur G, Tremblay M (2009) The accuracy of self-reported smoking: a systematic review of the relationship between self-reported and cotinine-assessed smoking status. Nicotine Tob Res 11:12–24

Granger DA, Kivlighan KT, Fortunato C, Harmon AG, Hibel LC, Schwartz EB, Whembolua GL (2007) Integration of salivary biomarkers into developmental and behaviorally-oriented research problems and solutions for collecting specimens. Physiol Behav 92:583–590

Gröschl M, Kohler H, Topf HG, Rupprecht T, Rauh M (2008) Evaluation of saliva collection devices for the analysis of steroids, peptides and therapeutic drugs. J Pharm Biomed Anal 47:478–486

Gubala W, Zuba D (2002) Saliva as an alternative specimen for alcohol determination in the human body. Polish J Pharmacol 54:161–165

Haeckel R (1993) Factors influencing the saliva/plasma ratio of drugs. Ann NY Acad Sci 694:128–142

Haeckel R, Peiffer U (1992) Comparison of ethanol concentration in saliva and blood from police controlled persons. Blutalkohol 29:342–349

Hall BJ, Satterfield-Doerr M, Parikh AR, Brodbelt JS (1998) Determination of cannabinoids in water and human saliva by solid-phase microextraction and quadrupole ion trap gas chromatography/mass spectrometry. Anal Chem 70:1788–1796

Han DH, Kim MJ, Jun EJ, Kim JB (2012) Salivary bisphenol A levels due to dental sealant/resin: a case-control study in Korean children. J Korean Med Sci 27:1098–1104

Hanning S, Motoi L, Medlicott N, Swindells S (2012) A device for the collection of submandibular saliva. N Z Dent J 108:4–8

Hanrahan K, McCarthy AM, Kleiber C, Lutgendorf S, Tsalikian E (2006) Strategies for salivary cortisol collection and analysis in research with children. Appl Nurs Res 19:95–101

Haufroid V, Lison D (1998) Urinary cotinine as a tobacco-smoke exposure index: a minireview. Int Arch Occup Environ Health 71:162–168

Heberlein A, Lenz B, Degner D, Kornhuber J, Hillemacher T, Bleich S (2010) Methanol levels in saliva-a non-invasive parameter that may be useful in detection of alcohol intoxication. Alcohol 45:126–127

Henson BS, Wong DT (2010) Collection, storage, and processing of saliva samples for downstream molecular applications. Methods Mol Biol 666:21–30

Hill SJ, Bloxham MJ, Worsfold PJ (1993) Chromatography coupled with inductively coupled plasma atomic emission spectrometry and inductively coupled plasma mass spectrometry: a review. J Anal At Spectrom 8:499–515

Hines EP, Calafat AM, Silva MJ, Mendola P, Fenton SE (2009) Concentrations of phthalate metabolites in milk, urine, saliva, and serum of lactating North Carolina women. Environ Health Perspec 117:86–92

Hines CJ, Deddens JA, Lu C, Fenske R, Striley CAF (2006) Mixed-effect models for evaluating multiple measures of atrazine exposure among custom applicators. J Occup Environ Hyg 3:274–283

Hofman LF (2001) Human saliva as a diagnostic specimen. J Nutr 131:S1621S–S1625S

Hold KM, de Boer D, Zuidema J, Maes RAA (1999) Saliva as an analytical tool in toxicology. Int J Drug Testing 1:1–36

Humphrey SP, Williamson RT (2001) A review of saliva: normal composition, flow, and function. J Prosthet Dent 85:162–169

IARC (International Agency for Research on Cancer) (2007) Common Minimum Technical Standards and Protocols for Biological Resource Centres Dedicated to Cancer Research. IARC Working Group Reports, Volume 2

Istvan JA, Nides MA, Buist AS, Greene P, Voelker H (1994) Salivary cotinine, frequency of cigarette smoking, and body mass index: findings at baseline in the lung. Health Study Am J Epidemiol 139:628–636

Izutsu KT, Schubert MM, Truelove EL, Johnson DE (1987) Use of human minor salivary glands in basic and applied secretion research. J Dent Res 66:654–659

Jarczyk L, Scherer G, Adlkofer F (1989) Serum and saliva concentrations of cotinine in smokers and passive smokers. J Clin Chem Biochem 27:230–231

Jarvis MJ, Boreham R, Primatesta P, Feyerabend C, Bryant A (2001) Nicotine yield from machine-smoked cigarettes and nicotine intake in smokers: evidence from a representative population survey. J Nat Cancer Inst 93:134–138

Jarvis MJ, McNeill AD, Bryant A, Russell MAH (1991) Factors determining exposure to passive smoking in young adults living at home: quantitative analysis using saliva cotinine concentrations. Int J Epidemiol 20:126–131

Jarvis MJ, Russell MAH, Benowitz NL, Feyerabend C (1988) Elimination of cotinine from body fluids: Implications for noninvasive measurement of tobacco smoke exposure. Am J Pub Health 78:696–698

Jatlow P, McKee S, O'Malley SS (2003) Correction of urine cotinine concentrations for creatinine excretion: is it useful? Clin Chem 49:1932–1934

Jones AW (1979) Distribution of ethanol between saliva and blood in man. Clin Exp Pharmacol Physiol 6:53–59

Jusko WJ, Milsap RL (1993) Pharmacokinetic principles of drug distribution in saliva. Ann NY Acad Sci 694:36–46

Kaufman E, Lamster IB (2002) The diagnostic applications of saliva—a review. Crit Rev Oral Biol Med 13:197–212

Kapsimali DC, Zachariadis GA (2009) Headspace and direct immersion solid phase microextraction procedures for selenite determination in urine, saliva and milk by gas chromatography mass spectrometry. J Chromatogr B 877:3210–3214

Kariyawasam AP, Dawes C (2005) A circannual rhythm in unstimulated salivary flow rate when the ambient temperature varies by only about 2 degrees. C Arch Oral Biol 50:919–922

Kataoka H, Ehara K, Yasuhara R, Saito K (2013) Simultaneous determination of testosterone, cortisol, and dehydroepiandrosterone in saliva by stable isotope dilution on-line in-tube solid-phase microextraction coupled with liquid chromatography-tandem mass spectrometry. Anal Bioanal Chem 405:331–340

Kataoka H, Inoue R, Yagi K, Saito K (2009) Determination of nicotine, cotinine, and related alkaloids in human urine and saliva by automated in-tube solid-phase microextraction coupled with liquid chromatography-mass spectrometry. J Pharm Biomed Anal 49:108–114

Kataoka H, Matsuura E, Mitani K (2007) Determination of cortisol in human saliva by automated in-tube solid-phase microextraction coupled with liquid chromatography-mass spectrometry. J Pharm Biomed Anal 44:160–165

Keruso H, Moe G, Hensten-Pettersen A (1997) Salivary nickel and chromium in subjects with different types of fixed orthodontic appliances. Am J Orthod Dentofacial Orthop 111:595–598

Kim YJ, Kim YK, Kho HS (2010) Effects of smoking on trace metal levels in saliva. Oral Dis 16:823–830

Kippler M, Nermell B, Hamadani J, Tofail F, Moore S, Vahter M (2010) Burden of cadmium in early childhood: longitudinal assessment of urinary cadmium in rural Bangladesh. Toxicol Lett 198:20–25

Kloukos D, Pandis N, Eliades T (2013) In vivo bisphenol-a release from dental pit and fissure sealants: a systematic review. J Dent 41:659–667

Kocadereli L, Ataç PA, Kale PS, Ozer D (2000) Salivary nickel and chromium in patients with fixed orthodontic appliances. Angle Orthod 70:431–434

Koch HM, Christensen KLY, Harth V, Lorber M, Brüning T (2012) Di-n-butyl phthalate (DnBP) and diisobutyl phthalate (DiBP) metabolism in a human volunteer after single oral doses. Arch Toxicol 86:1829–1839

Koh DSO, Koh GCH (2007) The use of salivary biomarker in occupational and environmental medicine. Occup Environ Med 64:202–210

Krieger RI, Dinoff TM (2000) Malathion deposition, metabolite clearance, and cholinesterase status of date dusters and harvesters in California. Arch Environ Contam Toxicol 38:546–553

Lamey PJ, Nolan A (1994) The recovery of human saliva using the Salivette system. Eur J Clin Chem Clin Biochem 32:727–728

Lanaro R, Costa JL, Fernandes LC, Resende RR, Tavares MF (2011) Detection of paraquat in oral fluid, plasma, and urine by capillary electrophoresis for diagnosis of acute poisoning. J Anal Toxicol 35:274–279

Lashley KS (1916) The human salivary reflex and its use in psychology. Psychol Rev 23:446–464

Lee PN (1999) Uses and abuses of cotinine as a marker of tobacco smoke exposure. In: Gorrod JW, Jacob IP (eds) Nicotine and related compounds and their metabolites. Elsevier, Amsterdam, pp 669–719

Lee PN (1987) Passive smoking and lung cancer association: a result of bias? Hum Toxicol 6:517–524

Lentner C (1985) Wissenschaftliche Tabellen Geigy: Einheiten im Messwesen: Körperflüssigkeiten, Organe, Energiehaushalt Ernährung. Ciba-Geigy AG, Basel

Lew K, Acker JP, Gabos S, Le XC (2010) Biomonitoring of arsenic in urine and saliva of children playing on playgrounds constructed from chromated copper arsenate-treated wood. Environ Sci Technol 44:3986–3991

Lu C, Rodríguez T, Funez A, Irish RS, Fenske RA (2006) The assessment of occupational exposure to diazinon in Nicaraguan plantation workers using saliva biomonitoring. Ann NY Acad Sci 1076:355–365

Lu C, Irish RM, Fenske R (2003) Biological monitoring of diazinon exposure using saliva in an animal model. J Toxicol Environ Health A 66:2315–2325

Lu C, Anderson LC, Morgan MS, Fenske RA (1998) Salivary concentrations of atrazine reflect free atrazine plasma levels in rats. J Toxicol Environ Health A 53:283–292

Lu C, Anderson LC, Fenske RA (1997a) Determination of atrazine levels in whole saliva and plasma in rats: potential of salivary monitoring for occupational exposure. J Toxicol Environ Health 50:101–111

Lu C, Anderson LC, Morgan MS, Fenske RA (1997b) Correspondence of salivary and plasma concentrations of atrazine in rats under variable salivary flow rate and plasma concentration. J Toxicol Environ Health 52:317–329

Lygre GB, Høl PJ, Eide R, Isrenn R, Gjerdet NR (1999) Mercury and silver in saliva from subjects with symptoms self-related to amalgam fillings. Clin Oral Invest 3:216–218

Maleki R, Farhadi K, Matin AA (2006) Analysis of ethanol and methanol in human body fluids by headspace solid phase microextraction coupled with capillary gas chromatography. Anal Sci 22:1253–1255

Matos de Souza R, Macedo de Menezes L (2008) Nickel, chromium and iron levels in the saliva of patients with simulated fixed orthodontic appliances. Angle Orthod 78:345–350

McColl KE, Whiting B, Moore MR, Goldberg A (1979) Correlation of ethanol concentrations in blood and saliva. Clin Sci 56:283–286

McNeill AD, Jarvis MJ, West R, Russell MAH, Bryant A (1987) Saliva cotinine as an indicator of cigarette smoking in adolescents. Brit J Addiction 82:1355–1360

Melchart D, Köhler W, Linde K, Zilker T, Kremers L, Saller R, Halbach S (2008) Biomonitoring of mercury in patients with complaints attributed to dental amalgam, healthy amalgam bearers, and amalgam-free subjects: a diagnostic study. Clin Toxicol 46:133–140

Menegário AA, Packer AP, Giné MF (2001) Determination of Ba, Cd, Cu, Pb and Zn in saliva by isotope dilution direct injection inductively coupled plasma mass spectrometry. Analyst 126:1363–1366

Michishig F, Kanno K, Yoshinaga S, Hinode D, Takehisa Y, Yasuoka S (2006) Effect of saliva collection method on the concentration of protein components in saliva. J Med Invest 53:140–146

Milman BL (2003) Cluster ions of diquat and paraquat in electrospray ionization mass spectra and their collision-induced dissociation spectra. Rapid Commun Mass Spectrom 17:1344–1349

Mobarak N, Pán AYS (1984) Lead distribution in saliva and blood fractions of rats after intraperitoneal injections. Toxicology 32:67–74

Monaci F, Bargagli E, Bravi F, Rottooli P (2002) Concentrations of major elements and mercury in unstimulated human saliva. Biol Trace Element Res 89:193–203

Mullangi R, Agrawal S, Srinivas NR (2009) Measurement of xenobiotics in saliva: is saliva an attractive alternative matrix? Case studies and analytical perspectives. Biomed Chromatogr 23:3–25

Musteata FM, Pawliszyn J (2005) Assay of stability, free and total concentration of chlorhexidine in saliva by solid phase microextraction. J Pharm Biomed Anal 37:1015–1024

Navazesh M (1993) Methods for collecting saliva. Ann NY Acad Sci 694:72–77

Navazesh M, Brightman VJ, Pogoda JM (1996) Relationship of medical status, medications, and salivary flow rates in adults of different ages. Oral Surg Oral Med Oral Pathol Oral Radiol Endod 81:172–176

Navazesh M, Christensen CM (1982) A comparison of whole mouth resting and stimulated salivary measurement procedures. J Dent Res 61:1158–1162

Ng V, Koh D, Wee A, Chia SE (2009) Salivary acetylcholinesterase as a biomarker for organophosphate exposure. Occup Med 59:120–122

Nigg HN, Stamper JH, Mallory LL (1993) Quantification of human exposure to ethion using saliva. Chemosphere 26:897–906

Nriagu J, Burt B, Linder A, Ismail A, Sohn W (2006) Lead levels in blood and saliva in a low-income population of Detroit, Michigan. Int J Hyg Environ Health 209:109–121

Olmez I, Gulovali MC, Gordon GE, Henkin RI (1988) Trace elements in human parotid saliva. Biol Trace Elem Res 17:259–270

Örtendahl TW, Holland RI, Röckert HO (1989) Studies in oral galvanism: mercury and copper levels in urine, blood and saliva in submerged electrically cutting divers. J Oral Rehabil 16:559–573

Parr GR, Bustos-Valdes SE (1984) A modified segregator for collection of human submandibular and sublingual saliva. Arch Oral Biol 29:69–71

Pawliszyn J (1995) New directions in sample preparation for analysis of organic compounds. Trends Analyt Chem 14:113–122

Pekiner FN, Gümrü B, Demirel GY, Ozbayrak S (2009) Burning mouth syndrome and saliva detection of salivary trace elements and cytokines. J Oral Pathol Med 38:269–275

Percival RS, Challacombe SJ, Marsh PD (1994) Flow rates of resting whole and stimulated parotid saliva in relation to age and gender. J Dent Res 73:1416–1420

Pesch A, Wilhelm M, Rostek U, Schmitz N, Weishoff-Houben M, Ranft U, Idel H (2002) Mercury concentrations in urine, scalp hair, and saliva in children from Germany. J Expo Anal Environ Epidemiol 12:252–258

Pizzichini M, Fonzia M, Sugherinib L, Fonzia L, Gasparonia A, Comportib M, Pompellaba M (2002) Release of mercury from dental amalgam and its influence on salivary antioxidant activity. Sci Total Environ 284:19–25

Pragst F (2007) Application of solid-phase microextraction in analytical toxicology. Anal Bioanal Chem 388:1393–1414

Psoter WJ, Spielman AL, Gebrian B, StJean R, Katz RV (2008) Effect of childhood malnutrition on salivary flow and pH. Arch Oral Biol 53:231–237

Rebagliato M, Bolumar F, Florey CD (1995) Assessment of exposure to environmental tobacco smoke in nonsmoking pregnant women in different environments of daily living. Am J Epidemiol 142:525–530

Rose DM, Muttray A, Mayer-Popken O, Jung D, Konietzko J (1999) Saliva as an alternate for blood to measure concentrations of acetone under exposure to isopropanol. Eur J Med Res 4:529–532

dos Santos Lucas AC, Bermejo A, Fernández P, Tabernero MJ (2000) Solid-phase microextraction in the determination of methadone in human saliva by gas chromatography-mass spectrometry. J Anal Toxicol 24:93–96

Schenkels LC, Veerman EC, Nieuw Amerongen AV (1995) Biochemical composition of human saliva in relation to other mucosal fluids. Crit Rev Oral Biol Med 6:161–175

Scherer G, Engl J, Urban M, Gilch G, Janket D, Riedel K (2007) Relationship between machine-derived smoke yields and biomarkers in cigarette smokers in Germany. Regul Toxicol Pharmacol 47:171–183

Schipper RG, Silletti E, Vingerhoeds MH (2007) Saliva as research material biochemical, physicochemical and practical aspects. Arch Oral Biol 52:1114–1135

Schramm W, Smith RH, Craig PA (1993) Methods of simplified saliva collection for the measurement of drugs of abuse, therapeutic drugs, and other molecules. Ann NY Acad Sci 694:311–313

Shannon IL, Prigmore JR, Chauncey HH (1962) Modified Carlson-Crittenden device for the collection of parotid fluid. J Dent Res 41:778–783

Shern RJ, Fox PC, Cain JL, Li SH (1990) A method for measuring the flow of saliva from the minor salivary glands. J Dent Res 69:1146–1149

Shern RJ, Fox PC, Li SH (1993) Influence of age on the secretory rates of the human minor salivary glands and whole saliva. Arch Oral Biol 38:755–761

Shigemi T, Tanaka T, Hayashida Y, Maki K (2008) Study of salivary strontium and silver concentrations in primary school children related to dental caries. Biol Trace Elem Res 123:80–90

Siegel IA (1992) Use of saliva to monitor drug concentrations. In: Sreebny LM (ed) The salivary system. CRC Press, Boca Raton, pp 157–202

Sighinolfi GP, Gorgoni C, Bonor O, Cantoni E, Martelli M, Simonetti L (1989) Comprehensive determination of trace elements in human saliva by ETA-AAS. Mikrochim Acta 1:171–179

Silva MJ, Barr DB, Reidy JA, Kato K, Malek NA, Hodge CC, Hurtz D, Calafat AM, Needham LL, Brock JW (2003) Glucuronidation patterns of common urinary and serum monoester phthalate metabolites. Arch Toxicol 77:561–567

Silva MJ, Barr DB, Reidy JA, Malek NA, Hodge CC, Caudill SP, Brock JW, Needham LL, Calafat AM (2004) Urinary levels of seven phthalate metabolites in the US population from the national health and nutrition examination survey (NHANES) 1999–2000. Environ Health Perspect 112:331–338

Silva MJ, Reidy JA, Samandar E, Herbert AR, Needham LL, Calafat AM (2005) Detection of phthalate metabolites in human saliva. Arch Toxicol 79:647–652

Slomiany BL, Murty VL, Slomiany A (1985) Salivary lipids in health and disease. Prog Lipid Res 24:311–324

Slowey PD (2013) Commercial saliva collections tools. J Calif Dent Assoc 41(97–9):102–105

Smidt D, Torpet LA, Nauntofte B, Heegaard KM, Pedersen AM (2010) Associations between labial and whole salivary flow rates, systemic diseases and medications in a sample of older people community. Dent Oral Epidemiol 38:422–435

Smith JN, Wang J, Lin Y, Klohe EM, Timchalk C (2012) Pharmacokinetics and pharmacodynamics of chlorpyrifos and 3, 5, 6-trichloro-2-pyridinol in rat saliva after chlorpyrifos administration. Toxicol Sci 130:245–256

Smith JN, Wang J, Lin Y, Timchalk C (2010) Pharmacokinetics of the chlorpyrifos metabolite 3, 5, 6-trichloro-2-pyridinol (TCPy) in rat saliva. Toxicol Sci 113:315–325

Sonesson M (2011) On minor salivary gland secretion in children, adolescents and adults. Swed Dent J Suppl 215:9–64

Speirs RL (1984) Secretion of saliva by human lip mucous glands and parotid glands in response to gustatory stimuli and chewing. Arch Oral Biol 29:945–948

SRC Interactive PhysProp Database. http://www.srcinc.com/what-we-do/environmental/scientific-databases.html. Accessed on 28 Feb 2014

Stephen KW, Lamb AB, McCrossan J (1978) A modified appliance for the collection of human submandibular and sublingual salivas. Arch Oral Biol 23:835–837

Timchalk C, Campbell JA, Liu G, Lin Y, Kousba AA (2007) Development of a non-invasive biomonitoring approach to determine exposure to the organophosphorus insecticide chlorpyrifos in rat saliva. Toxicol Appl Pharmacol 219:217–225

Timchalk C, Poet TS, Kousba AA, Campbell JA, Lin Y (2004) Noninvasive biomonitoring approaches to determine dosimetry and risk following acute chemical exposure analysis of lead or organophosphate insecticide in saliva. J Toxicol Environ Health A 67:635–650

Timchalk C, Poet TS, Lin Y, Weitz KK, Zhao R, Thrall K (2001) Development of an integrated microanalytical system for analysis of lead in saliva and linkage to a physiologically based pharmaco-kinetic model describing saliva secretion. Am Ind Hyg Assoc J 62:295–302

Tomita M, Nishimura N (1982) Using salvia to estimate human exposure to organic solvents. Bull Tokyo Dent Coll 23:175–188

Truelove EL, Bixler D, Merritt AD (1967) Simplified method for collection of pure submandibular saliva in large volumes. J Dent Res 46:1400–1403

Turnlund JR, Keen CL, Smith RG (1990) Copper status and urinary and salivary copper in young men at three levels of dietary copper. Am J Clin Nutr 51:658–664

van Vunakis H, Tashkin DP, Rigas B, Simmons M, Gjika HB, Clark VA (1989) Relative sensitivity and specificity of salivary and serum cotinine in identifying tobacco-smoking status of self-reported nonsmokers and smokers of tobacco and/or Marijuana. Arch Environ Health 44:53–58

Wang VS, Chang TY, Lai CC, Chen SY, Huang LC, Chao KP (2012) Application of solid phase microextraction on dental composite resin analysis. J Chromatogr B 903:88–94

Wang VS, Lu MY (2009) Application of solid-phase microextraction and gas chromatography-mass spectrometry for measuring chemicals in saliva of synthetic leather workers. J Chromatogr B 877:24–32

Wang D, Du X, Zheng W (2008) Alteration of saliva and serum concentrations of manganese, copper, zinc, cadmium and lead among career welders. Toxicol Lett 176:40–47

Watanabe K, Tanaka T, Shigemi T, Saeki K, Fujita Y, Morikawa K, Nakashima H, Takahashi S, Watanabe S, Maki K (2011) Al and Fe levels in mixed saliva of children related to elution behavior from teeth and restorations. J Trace Elem Med Biol 25:143–148

Watanabe K, Tanaka T, Shigemi T, Hayashida Y, Maki K (2009) Mn and Cu concentrations in mixed saliva of elementary school children in relation to sex, age, and dental caries. J Trace Elem Med Biol 23:93–99

Watanabe M, Asatsuma M, Ikui A, Ikeda M, Yamada Y, Nomura S, Igarashi A (2005) Measurements of several metallic elements and matrix metalloproteinases (MMPs) in saliva from patients with taste disorder. Chem Senses 30:121–125

White MA, O'Hagan SA, Wright AL, Wilson HK (1992) The measurement of salivary cadmium by electrothermal atomic absorption spectrophotometry and its use as a biological indicator of occupational exposure. J Expo Anal Environ Epidemiol 2:195–206

Wilhelm M, Pesch A, Rostek U, Begerow J, Schmitz N, Idel H, Ranft U (2002) Concentrations of lead in blood, hair and saliva of German children living in three different areas of traffic density. Sci Total Environ 297:109–118

Wolff A, Begleiter A, Moskona D (1997) A novel system of human submandibular/sublingual saliva collection. J Dent Res 76:1782–1786

Yonamine M, Tawil N, Moreau RL, Silva OA (2003) Solid-phase micro-extraction-gas chromatography-mass spectrometry and headspace-gas chromatography of tetrahydrocannabinol, amphetamine, methamphetamine, cocaine and ethanol in saliva samples. J Chromatogr B 789:73–78

Zachariadis GA, Kapsimali DC (2008) Effect of sample matrix on sensitivity of mercury and methylmercury quantitation in human urine, saliva, and serum using GC-MS. J Sep Sci 31:3884–3893

Zahir S, Sarkar S (2006) Study of trace elements in mixed saliva of caries free and caries active children. Official publication of Indian Society of Pedodontics and Preventive Dentistry 24:27–29

Zaichick VA, Tsyb AF, Bagirov S (1995) Neutron activation analysis of saliva application in clinical chemistry, environmental and occupational toxicology. J Radioanal Nucl Chem 195:123–132

Zhang Z, Pawliszyn J (1993) Headspace solid-phase microextraction. Anal Chem 65:1843–1852
Acknowledgments
The activity of the working group is supported by the Deutsche Forschungsgemeinschaft (GO 782/1-18). The DFG Senate Commission for the Investigation of Health Hazards of Chemical Compounds in the Work Area is indebted to all members and external experts of the AiBM working group for their contributions to the tasks of the commission. The authors would like to thank Lukas Schmidt for preparing of the figures and Michaela Förster for proof-reading of the manuscript.
Conflict of interest
The authors declare that they have no conflict of interest.
Additional information
This paper is based on the consensus of the Working Group "Analyses of Hazardous Substances in Biological Materials" (AiBM) of the DFG Senate Commission for the Investigation of Health Hazards of Chemical Compounds in the Work Area.
About this article
Cite this article
Michalke, B., Rossbach, B., Göen, T. et al. Saliva as a matrix for human biomonitoring in occupational and environmental medicine. Int Arch Occup Environ Health 88, 1–44 (2015). https://doi.org/10.1007/s00420-014-0938-5
Received:

Accepted:

Published:

Issue Date:
Keywords
Human biomonitoring

Saliva

Salivary biomarkers

Saliva collection

Chemical exposure