Abstract
Purpose
Our ageing society faces an ageing work force. The target of this systematic review was to analyse whether pilots have a measurable age-dependent increased risk of incapacitation due to medical reasons.
Methods
Publications listed in PubMed, NCBI and EMBASE were identified using defined terms. Two independent raters analysed 2,342 retrieved publications by predefined criteria. Ten publications met the inclusion criteria.
Results
Four publications use a similar numerator (in-flight incapacitation) and identical denominator (flight hours) and show in-flight incapacitation of pilots happening 0.19–0.45 times/106 flight hours. Two of these studies did not analyse the possible correlation of incapacitation and age, and two did not use the denominator flight hours here. Age dependency of incapacitation is analysed in seven publications: Three analyse in-flight incapacitation and four analyse general incapacitation to fly. All but one—the only one including professional pilots older than 60 years—show an age-depending increase in incapacitation. The increase in in-flight incapacitation is far less than the increase in general flight incapacitation.
Conclusions
Medical in-flight incapacitation is a very rare event. Whether the increase in in-flight incapacitation results in an increase in accidents or can be compensated for by error reduction through experience cannot be answered. A register of all pilots with a clear identification system to follow their career and health, their accidents and impairments, might help to reconsider the grounding of pilots over 60 and to define better criteria than mere age.
Access options
Buy single article
Instant access to the full article PDF.
USD 39.95
Price includes VAT (USA)
Tax calculation will be finalised during checkout.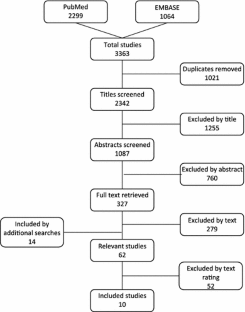 References
Baker SP, Lamb MW, Li G, Dodd RS (1993) Human factors in crashes of commuter airplanes. Aviat Space Environ Med 64:63–68

Band PR, Le ND, Fang R, Deschamps M, Coldman AJ, Gallagher RP, Moody J (1996) Cohort study of Air Canada pilots: mortality, cancer incidence, and leukemia risk. Am J Epidemiol 143:137–143

Bledsoe BE (2003) Air medical helicopter accidents in the United States: a five-year review. Prehosp Emerg Care Off J Natl Assoc EMS Phys Natl Assoc State EMS Dir 7:94–98

Bledsoe BE, Smith MG (2004) Medical helicopter accidents in the United States: a 10-year review. J Trauma 56:1325–1328; discussion 1328–1329

Blettner M, Zeeb H, Auvinen A, Ballard TJ, Caldora M, Eliasch H, Gundestrup M, Haldorsen T, Hammar N, Hammer GP et al (2003) Mortality from cancer and other causes among male airline cockpit crew in Europe. Int J Cancer (J Int du Cancer) 106:946–952

Booze CF (1989) Sudden inflight incapacitation in general aviation. Aviat Space Environ Med 60:332–335

Castelo-Branco A, Cabral-Sa A, Coelho Borges J (1985) Comparative study of physical and mental incapacitation among portuguese airline pilots under and over age 60. Aviat Space Environ Med 56:752–757

Chapman PJ (1984) The consequences of in-flight incapacitation in civil aviation. Aviat Space Environ Med 55:497–500

De Stavola BL, Pizzi C, Clemens F, Evans SA, Evans AD, Dos Santos Silva I (2012) Cause-specific mortality in professional flight crew and air traffic control officers: findings from two UK population-based cohorts of over 20,000 subjects. Int Arch Occup Environ Health 85:283–293

DeJohn CA, Wolbrink AM, Larcher JG (2004) In-flight medical incapacitation and impairment of US airline pilots: 1993 to 1998. NTSB

DeJohn CA, Wolbrink AM, Larcher JG (2006) In-flight medical incapacitation and impairment of airline pilots. Aviat Space Environ Med 77:1077–1079

Department of Transportation, and Administration F.A (1959) 14 CFR §121.383(c) 24 FR 9767, 4910–4913

Downey LE, Dark SJ (1992) Survey reveals age and pathology trends for medically disqualified airline pilots. Flight Saf Dig (Arlington, Va.: 1988) 11:1–6

EU-Commission (2011). Commission Regulation (EU) No 1178/2011

Evans S, Radcliffe SA (2012) The annual incapacitation rate of commercial pilots. Aviat Space Environ Med 83:42–49

Froom P, Benbassat J, Gross M, Ribak J, Lewis BS (1988) Air accidents, pilot experience, and disease-related inflight sudden incapacitation. Aviat Space Environ Med 59:278–281

Haldorsen T, Reitan JB, Tveten U (2002) Aircraft accidents and other causes of death among Norwegian commercial pilots. Aviat Space Environ Med 73:587–592

Hardy DJ, Parasuraman R (1997) Cognition and flight performance in older pilots. J Exp Psychol Appl 3:313–348

Higgins JPT, Green S (eds) (2011) Cochrane handbook for systematic reviews of interventions version 5.1.0 [updated March 2011]. The Cochrane Collaboration, 2011. Available from http://www.cochrane-handbook.org

Hilton Systems I (1994) Age 60 rule research, Part I–IV. In: Hyland DT (ed) Federal Aviation Administration, Office of Aviation Medicine. Federal Aviation Administration, Office of Aviation Medicine, Washington, DC

James M, Green R (1991) Airline pilot incapacitation survey. Aviat Space Environ Med 62:1068–1072

Joy M (1999) Introduction and summary of principal conclusions of the Second European Workshop in Aviation Cardiology. Eur Heart J Suppl J Eur Soc Cardiol 1(Suppl D):D1–D12

Li G, Baker SP, Grabowski JG, Rebok GW (2001) Factors associated with pilot error in aviation crashes. Aviat Space Environ Med 72:52–58

Li G, Baker SP, Grabowski JG, Qiang Y, McCarthy ML, Rebok GW (2003) Age, flight experience, and risk of crash involvement in a cohort of professional pilots. Am J Epidemiol 157:874–880

Linnersjo A, Brodin LA, Andersson C, Alfredsson L, Hammar N (2011) Low mortality and myocardial infarction incidence among flying personnel during working career and beyond. Scand J Work Environ Health 37:219–226

Lyons TJ, Nace W (2007) Aircraft crash rates and cumulative hours: USAF data for 25 airframes, 1950–2006. Aviat Space Environ Med 78:923–925

Martin-Saint-Laurent A, Lavernhe J, Casano G, Simkoff A (1990) Clinical aspects of inflight incapacitations in commercial aviation. Aviat Space Environ Med 61:256–260

Mason JK (1974) Disease of aircrew as a cause of aircraft accidents*. Commun Health 6:62–68

McCormick TJ, Lyons TJ (1991) Medical causes of in-flight incapacitation: USAF experience 1978–1987. Aviat Space Environ Med 62:884–887

McFadden KL (1997) Predicting pilot-error incidents of US airline pilots using logistic regression. Appl Ergon 28:209–212

Mitchell SJ, Evans AD (2004) Flight safety and medical incapacitation risk of airline pilots. Aviat Space Environ Med 75:260–268

Miura Y, Shoji M, Fukumoto M, Yasue K, Tsukui I, Hosoya T (2002) A 10-year retrospective review of airline transport pilots aged 60 to 63 in Japan. Aviat Space Environ Med 73:485–487

Mohler SR, Booze CF (1978) US fatal general aviation accidents due to cardiovascular incapacitation: 1974-75. Aviat Space Environ Med 49:1225–1228

Osswald S, Miles R, Nixon W, Celio P (1996) Review of cardiac events in USAF aviators. Aviat Space Environ Med 67:1023–1027

Pizzi C, Evans SA, De Stavola BL, Evans A, Clemens F, Dos Santos Silva I (2008) Lifestyle of UK commercial aircrews relative to air traffic controllers and the general population. Aviat Space Environ Med 79:964–974

Qiang Y, Baker SP, Rebok GW, McCarthy ML, Li G (2003) Mortality risk in a birth cohort of commuter air carrier and air taxi pilots. J Occup Environ Med Am Coll Occup Environ Med 45:1297–1302

Salthouse TA (1990) Influence of experience on age differences in cognitive functioning. Hum Factors 32:551–569

Salthouse TA (2004) What and when of cognitive aging. Curr Dir Psychol Sci 13:140–144

Stuck AE, van Gorp WG, Josephson KR, Morgenstern H, Beck JC (1992) Multidimensional risk assessment versus age as criterion for retirement of airline pilots. J Am Geriatr Soc 40:526–532

Tunstall-Pedoe H (1992) Cardiovascular risk and risk factors in the context of aircrew certification. Eur Heart J 13:16–20

Wielgosz AT, Dodge RE (1990) Canadian experience with civilian pilots allowed to fly following an acute myocardial infarction. Can J Cardiol 6:387–390
Acknowledgements
Contract grant sponsor: The study was supported by ADAC Air Rescue (ADAC Luftrettung GmbH, Gemeinnützige Gesellschaft), DRF Air Rescue (DRF Stiftung Luftrettung gemeinnützige AG), and ÖAMTC Air Rescue (Christophorus Flugrettungsverein). These are non-profit organizations. Objectivity and unbiased research was contractually ensured.
Conflict of interest
The authors declare that they have no conflict of interest.
About this article
Cite this article
Huster, K.M., Müller, A., Prohn, M.J. et al. Medical risks in older pilots: a systematic review on incapacitation and age. Int Arch Occup Environ Health 87, 567–578 (2014). https://doi.org/10.1007/s00420-013-0901-x
Received:

Accepted:

Published:

Issue Date:
Keywords
Aviation

Ageing

Incapacitation

Flight incapacitation

Age 60 rule

Flight safety