Abstract
Objective: This article mainly attempts to review the recent human literature on the adverse effects of occupational factors on fertility, developmental effects and genetic changes in the germ line, which lead to genetic malformations or to genetic disease. The secondary study aim is to answer whether occupational exposures are quantitative momentously for 15% involuntarily childless couples, 10–20% spontaneous abortions and 3% birth defects. Methods: A literature survey was conducted for publications on these subjects focusing on the latest publications. PubMed (Medline. 2005) was used for this literature search. Results: Publication bias and a large amount of confounding factors, which have to be controlled, make the design of human fertility studies difficult. Epidemiologic studies using time to conception techniques have been useful in identifying substances and exposure scenarios with proven toxic effect on fertility. The collected studies suggest that the exposure to the following substances or occupational settings may affect fertility function: lead, organic mercury compounds, manganese, carbon disulfide, 2-bromopropane and dibromochloropropane, welding, professional driving and working with heat. Concerning developmental effects even for methyl mercury, which was in group A of the German MAK list, to date no reliable evidence of the damaging effect on the human fetus under actual work conditions has been obtained. It is also difficult to classify substances according to their mutagenic potential for the germ cell, since no direct evidence of an association between exposure against a physical or chemical pollutant and the occurrence of a hereditary disorder has been found yet. Conclusion: In conclusion there are only a few substances which may affect reproductive function in the workplace without a doubt. The decreasing fertility of women in Western countries can be explained by the increasing female reproduction age, rather than by occupational exposures. Also the rates for spontaneous abortions and birth defects cannot be explained by industrial exposures at the workplace.
This is a preview of subscription content, log in to check access.
Access options
Buy single article
Instant access to the full article PDF.
US$ 39.95
Price includes VAT for USA
Subscribe to journal
Immediate online access to all issues from 2019. Subscription will auto renew annually.
US$ 199
This is the net price. Taxes to be calculated in checkout.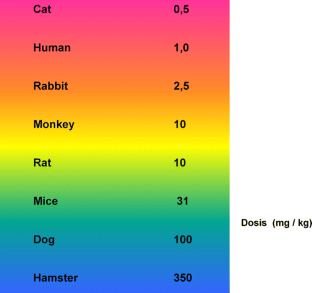 References
Allison JJ, Kiefe CI, Weissman NW, Carter J, Centor RM (1999) The art and science of searching MEDLINE to answer clinical questions. Finding the right number of articles. Int J Technol Assess Health Care 15:281–296

Baranski B (1993) Effects of the workplace on fertility and related reproductive outcomes. Environ Health Perspect 101(Suppl 2):81–90

Barregard L, Lindstedt G, Schutz A, Sallsten G (1994) Endocrine function in mercury exposed chloralkali workers. Occup Environ Med 51:536–540

Belanger K, Leaderer B, Hellenbrand K, Holford TR, McSharry J, Power ME, Bracken MB (1998) Spontaneous abortion and exposure to electric blankets and heated water beds. Epidemiology 9:36–42

Bianca S, Li Volti G, Caruso-Nicoletti M, Ettore G, Barone P, Lupo L, Li Volti S (2003) Elevated incidence of hypospadias in two sicilian towns where exposure to industrial and agricultural pollutants is high. Reprod Toxicol 17:539–545

Boekelheide K, Darney SP, Daston GP, David RM, Luderer U, Olshan AF, Sanderson WT, Willhite CC, Woskie S (2004) NTP-CERHR Expert Panel Report on the reproductive and developmental toxicity of 2-bromopropane. Reprod Toxicol 18:189–217

Boice JD Jr, Tawn EJ, Winther JF, Donaldson SS, Green DM, Mertens AC, Mulvihill JJ, Olsen JH, Robison LL, Stovall M (2003) Genetic effects of radiotherapy for childhood cancer. Health Phys 85:65–80

Bonde JP (1990) Semen quality in welders before and after three weeks of non-exposure. Br J Ind Med 47:515–518

Bonde JP (1999) Occupational risk to male reproduction. Int Arch Occup Environ Health 72:133–134

Bonde JP, Joffe M, Apostoli P, Dale A, Kiss P, Spano M, Caruso F, Giwercman A, Bisanti L, Porru S, Vanhoorne M, Comhaire F, Zschiesche W (2002) Sperm count and chromatin structure in men exposed to inorganic lead: lowest adverse effect levels. Occup Environ Med 59:234–242

Borja-Aburto VH, Hertz-Picciotto I, Rojas Lopez M, Farias P, Rios C, Blanco J (1999) Blood lead levels measured prospectively and risk of spontaneous abortion. Am J Epidemiol 150:590–597

Bove FJ, Fulcomer MC, Klotz JB, Esmart J, Dufficy EM, Savrin JE (1995) Public drinking water contamination and birth outcomes. Am J Epidemiol 141:850–862

Brent R, Meistrich M, Paul M (1993). Ionizing and nonionizing radiations. Paul M (ed) Occupational and environmental reproductive hazards: a guide of clinicans. Williams & Wilkins, Baltimore, pp 165–200

Bruckert E (1991) How frequent is unintentional childlessness in Germany?. Andrologia 23:245–250

Bujan L, Mansat A, Pontonnier F, Mieusset R (1996) Time series analysis of sperm concentration in fertile men in Toulouse, France between 1977 and 1992. BMJ 312:471–472

Castilla EE, Lopez-Camelo JS, Campana H, Rittler M (2001) Epidemiological methods to assess the correlation between industrial contaminants and rates of congenital anomalies. Mutat Res 489:123–145

Chen PC, Hsieh GY, Wang JD, Cheng TJ (2002) Prolonged time to pregnancy in female workers exposed to ethylene glycol ethers in semiconductor manufacturing. Epidemiology 13:191–196

Chia SE, Ong CN, Tsakok MF, Ho A (1996) Semen parameters in workers exposed to trichloroethylene. Reprod Toxicol 10:295–299

Chowdhury R (1993) Male reproductive impairment by lead exposure. ICOH, Nizza

Correa A, Gray RH, Cohen R, Rothman N, Shah F, Seacat H, Corn M (1996) Ethylene glycol ethers and risks of spontaneous abortion and subfertility. Am J Epidemiol 143:707–717

Danadevi K, Rozati R, Reddy PP, Grover P (2003) Semen quality of Indian welders occupationally exposed to nickel and chromium. Reprod Toxicol 17:451–6

Deutsche. (2004). "MAK- und BAT-Werte-Liste 2004 Mitteilung 40." Wiley-VCH Verlag GmbH, D-69451 Weinheim

Dietrich K. (1998). Weibliche Sterilität: Ursachen, Diagnostik, Therapie. Berlin, Heidelberg

Doll R, Evans HJ, Darby SC (1994) Paternal exposure not to blame. Nature 367:678–680

Draper GJ, Little MP, Sorahan T, Kinlen LJ, Bunch KJ, Conquest AJ, Kendall GM, Kneale GW, Lancashire RJ, Muirhead CR, O'Connor CM, Vincent TJ (1997) Cancer in the offspring of radiation workers: a record linkage study. BMJ 315:1181–1188

European Center for Ecotoxicology and toxicology of chemicals (1995) The toxicology of glycol ethers and its relevance to man. Technical report no. 64. Brüssels, Belgium

Elliott RC (1999) Spontaneous abortion in the UK semiconductor industry: an HSE investigation-reply to "Open letter to the Greenock Telegraph". Int J Occup Environ Health 5:154–156

El-Zohairy EA, Youssef AF, Abul-Nasr SM, Fahmy IM, Salem D, Kahil AK, Madkour MK (1996) Reproductive hazards of lead exposure among urban Egyptian men. Reprod Toxicol 10:145–151

Figà-Talamanca I, Clini C, Traina ME (1997) Effects of glycolethers on the reproductive health of occupationally exposed individuals: review of present day evidence. J Clean Technol Environ Toxicol Occup Med 6:323–337

Figa-Talamanca I, Dell'Orco V, Pupi A, Dondero F, Gandini L, Lenzi A, Lombardo F, Scavalli P, Mancini G (1992) Fertility and semen quality of workers exposed to high temperatures in the ceramics industry. Reprod Toxicol 6:517–523

Figa-Talamanca I, Petrelli G, Tropeano R, Papa G, Boccia G (2000) Fertility of male workers of the italian mint. Reprod Toxicol 14:325–330

Figa-Talamanca I, Traina ME, Urbani E (2001) Occupational exposures to metals, solvents and pesticides: recent evidence on male reproductive effects and biological markers. Occup Med (Lond) 51:174–188

Frazier L, Hage M (1997) Reproductive hazards of the workplace. Wiley, New York

Gennart JP, Buchet JP, Roels H, Ghyselen P, Ceulemans E, Lauwerys R (1992) Fertility of male workers exposed to cadmium, lead, or manganese. Am J Epidemiol 135:1208–1219

Goscinska Z (1965) (Degenerative brain syndrome ("Minimata disease") caused by alkyl mercury compounds). Helv Paediatr Acta 20:216–221

Guzick DS, Overstreet JW, Factor-Litvak P, Brazil CK, Nakajima ST, Coutifaris C, Carson SA, Cisneros P, Steinkampf MP, Hill JA, Xu D, Vogel DL (2001) Sperm morphology, motility, and concentration in fertile and infertile men. N Engl J Med 345:1388–1393

Hardin BD (1983) Reproductive toxicity of the glycol ethers. Toxicology 27:91–102

Helm F (1966) Studies in experiment animals and dysmelia syndrome. Arzneimittelforschung 16:1232–1244

Hertz-Picciotto I (2000) The evidence that lead increases the risk for spontaneous abortion. Am J Ind Med 38:300–309

Hjollund NH, Bonde JP, Jensen TK, Ernst E, Henriksen TB, Kolstad HA, Giwercman A, Skakkebaek NE, Olsen J (1998) Semen quality and sex hormones with reference to metal welding. Reprod Toxicol 12:91–95

Hjollund NH, Bonde JP, Jensen TK, Henriksen TB, Kolstad HA, Ernst E, Giwercman A, Pritzl G, Skakkebaek NE, Olsen J (1998) A follow-up study of male exposure to welding and time to pregnancy. Reprod Toxicol 12:29–37

Hjollund NH, Storgaard L, Ernst E, Bonde JP, Olsen J (2002) Impact of diurnal scrotal temperature on semen quality. Reprod Toxicol 16:215–221

Hu H (1991) Knowledge of diagnosis and reproductive history among survivors of childhood plumbism. Am J Public Health 81:1070–1072

Hull M (1997) Fertility treatment options in women over 40 years old. Berlin, Heidelberg

Irvine S, Cawood E, Richardson D, MacDonald E, Aitken J (1996) Evidence of deteriorating semen quality in the United Kingdom: birth cohort study in 577 men in Scotland over 11 years. BMJ 312:467–471

Joffe M (1997) Time to pregnancy: a measure of reproductive function in either sex. Asclepios Project. Occup Environ Med 54:289–295

Keck C, Bramkamp G, Behre HM, Muller C, Jockenhovel F, Nieschlag E (1995) Lack of correlation between cadmium in seminal plasma and fertility status of nonexposed individuals and two cadmium-exposed patients. Reprod Toxicol 9:35–40

Kim Y, Jung K, Hwang T, Jung G, Kim H, Park J, Kim J, Park D, Park S, Choi K, Moon Y (1996) Hematopoietic and reproductive hazards of Korean electronic workers exposed to solvents containing 2-bromopropane. Scand J Work Environ Health 22:387–391

Kolstad HA, Bonde JP, Spano M, Giwercman A, Zschiesche W, Kaae D, Larsen SB, Roeleveld N (1999) Change in semen quality and sperm chromatin structure following occupational styrene exposure. ASCLEPIOS. Int Arch Occup Environ Health 72:135–141

Lahdetie J (1995) Occupation- and exposure-related studies on human sperm. J Occup Environ Med 37:922–930

Landrigan PJ, Boffetta P, Apostoli P (2000) The reproductive toxicity and carcinogenicity of lead: a critical review. Am J Ind Med 38:231–243

Larsen SB, Giwercman A, Spano M, Bonde JP (1998) A longitudinal study of semen quality in pesticide spraying Danish farmers. The ASCLEPIOS Study Group. Reprod Toxicol 12:581–589

Laudanski T, Sipowicz M, Modzelewski P, Bolinski J, Szamatowicz J, Razniewska G, Akerlund M (1991) Influence of high lead and cadmium soil content on human reproductive outcome. Int J Gynaecol Obstet 36:309–315

Laumon B, Martin JL, Collet P, Bertucat I, Verney MP, Robert E (1996) Exposure to organic solvents during pregnancy and oral clefts: a case-control study. Reprod Toxicol 10:15–19

Lauwerys R, Roels H, Genet P, Toussaint G, Bouckaert A, De Cooman S (1985) Fertility of male workers exposed to mercury vapor or to manganese dust: a questionnaire study. Am J Ind Med 7:171–176

Legge T (1901) Industrial lead poisoning. In: Nuttall GHF, Haldane JS, Newsholme A (eds) The journal of hygiene, vol 1. Cambridge at the University Press, C.J. Clay and sons, London, pp 96–108

Lemasters GK, Olsen DM, Yiin JH, Lockey JE, Shukla R, Selevan SG, Schrader SM, Toth GP, Evenson DP, Huszar GB (1999) Male reproductive effects of solvent and fuel exposure during aircraft maintenance. Reprod Toxicol 13:155–66

Li DK, Odouli R, Wi S, Janevic T, Golditch I, Bracken TD, Senior R, Rankin R, Iriye R (2002) A population-based prospective cohort study of personal exposure to magnetic fields during pregnancy and the risk of miscarriage. Epidemiology 13:9–20

Lindbohm ML, Hemminki K, Bonhomme MG, Anttila A, Rantala K, Heikkila P, Rosenberg MJ (1991) Effects of paternal occupational exposure on spontaneous abortions. Am J Public Health 81:1029–1033

Lindbohm ML, Sallmen M, Anttila A, Taskinen H, Hemminki K (1991) Paternal occupational lead exposure and spontaneous abortion. Scand J Work Environ Health 17:95–103

McKinney PA, Fear NT, Stockton D (2003) Parental occupation at periconception: findings from the United Kingdom Childhood Cancer Study. Occup Environ Med 60:901–909

Medline. (2005). http://ww.ncbi.nlm.nih.gov/PubMed.

Meyer CR (1981) Semen quality in workers exposed to carbon disulfide compared to a control group from the same plant. J Occup Med 23:435–439

Meyer CS (1999) Family focus or career focus: controlling for infertility. Soc Sci Med 49:1615–1622

Moser W, Pratt W (1990) Fecundity and infertility in the United States, 1965–1988. Advance data from vital and health statistics. No. 192. Hyattsville, Md.: Public Health Service. (DHHS publication no. (PHS) 91–1250.)

Muller A, De La Rochebrochard E, Labbe-Decleves C, Jouannet P, Bujan L, Mieusset R, Le Lannou D, Guerin JF, Benchaib M, Slama R, Spira A (2004) Selection bias in semen studies due to self-selection of volunteers. Hum Reprod 19:2838–44

Murphy MJ, Graziano JH, Popovac D, Kline JK, Mehmeti A, Factor-Litvak P, Ahmedi G, Shrout P, Rajovic B, Nenezic DU et al. (1990) Past pregnancy outcomes among women living in the vicinity of a lead smelter in Kosovo, Yugoslavia. Am J Public Health 80:33–35

Nelson BK, Setzer JV, Brightwell WS, Mathinos PR, Kuczuk MH, Weaver TE, Goad PT (1984) Comparative inhalation teratogenicity of four glycol ether solvents and an amino derivative in rats. Environ Health Perspect 57:261–271

Nurminen T, Rantala K, Kurppa K, Holmberg PC (1995) Agricultural work during pregnancy and selected structural malformations in Finland. Epidemiology 6:23–30

Paustenbach DJ (1989) Risk assessment methodologies for the developmental and reproductive toxicants: a study of the glycol ethers. The risk Assessment of environmental and human health hazards: a textbook of case studies. Wiley, New York, pp 725–768

Penkov A, Stanislavov R, Tzvetkov D (1996) Male reproductive function in workers exposed to vibration. Cent Eur J Public Health 4:185–188

Petrelli G, Mantovani A (2002) Environmental risk factors and male fertility and reproduction. Contraception 65:297–300

Roman E, Doyle P, Maconochie N, Davies G, Smith PG, Beral V (1999) Cancer in children of nuclear industry employees: report on children aged under 25 years from nuclear industry family study. Bmj 318:1443–1450

Rüdiger H (1990) Erbgutverändernde Wirkungen von Gefahrstoffen: Fakten und Folgerungen. Arbeitsmed Sozialmed Präventivmed 25:277–282

Sallmen M, Lindbohm ML, Anttila A, Taskinen H, Hemminki K (2000) Time to pregnancy among the wives of men occupationally exposed to lead. Epidemiology 11:141–147

Sas M, Szollosi J (1979) Impaired spermiogenesis as a common finding among professional drivers. Arch Androl 3:57–60

Schrader SM, Langford RE, Turner TW, Breitenstein MJ, Clark JC, Jenkins BL, Lundy DO, Simon SD, Weyandt TB (1998) Reproductive function in relation to duty assignments among military personnel. Reprod Toxicol 12:465–8

Schull WJ, Otake M, Neel JV (1981) Genetic effects of the atomic bombs: a reappraisal. Science 213:1220–1227

Selevan SG, Lindbohm ML, Hornung RW, Hemminki K (1985) A study of occupational exposure to antineoplastic drugs and fetal loss in nurses. N Engl J Med 313:1173–1178

Shaw GM, Selvin S, Carmichael SL, Schaffer DM, Nelson V, Neri E (2001) Assessing combined chemical exposures as risk factors for neural tube defects. Reprod Toxicol 15:631–635

Sheiner EK, Sheiner E, Carel R, Potashnik G, Shoham-Vardi I (2002) Potential association between male infertility and occupational psychological stress. J Occup Environ Med 44:1093–9

Sheiner EK, Sheiner E, Hammel RD, Potashnik G, Carel R (2003) Effect of occupational exposures on male fertility: literature review. Ind Health 41:55–62

Sherins RJ (1995) Are semen quality and male fertility changing? N Engl J Med 332:327–328

Solomon GM, Morse EP, Garbo MJ, Milton DK (1996) Stillbirth after occupational exposure to N-methyl-2-pyrrolidone. A case report and review of the literature. J Occup Environ Med 38:705–713

Tas S, Lauwerys R, Lison D (1996) Occupational hazards for the male reproductive system. Crit Rev Toxicol 26:261–307

Thonneau P, Ducot B, Bujan L, Mieusset R, Spira A (1996) Heat exposure as a hazard to male fertility. Lancet 347:204–205

Torelli G (1930) L'influenza dell'avvelenamento cronico da piombo (saturnismo) sulla discendenza. La Medicina del Lavoro 3:110–121

Tzvetkov D, Tilev P, Penkov A (1994) Reproduction and vibration. Bulgarian Med 5–6:3–6

Tzvetkov D, Vergieva T, Hinkova L, Dinoeva S, Penkov A (1991) Reproduction and vibration. J Low Freq Noise Vibration 10:26–37

United Nations Scientific Committee on Effects of the Atomic Radiation (2001) Report to the general Assembly, with Scientific Annexes. Hereditary effects of radiation. New York, United Nations

van Noord-Zaadstra BM, Looman CW, Alsbach H, Habbema JD, te Velde ER, Karbaat J (1991) Delaying childbearing: effect of age on fecundity and outcome of pregnancy. BMJ 302:1361–1365

Vanhoorne M, Comhaire F, De Bacquer D (1994) Epidemiological study of the effects of carbon disulfide on male sexuality and reproduction. Arch Environ Health 49:273–278

Velez de la Calle JF, Rachou E, le Martelot MT, Ducot B, Multigner L, Thonneau PF (2001) Male infertility risk factors in a French military population. Hum Reprod 16:481–486

Wasser SK, Sewall G, Soules MR (1993) Psychosocial stress as a cause of infertility. Fertil Steril 59:685–689

Weyandt TB, Schrader SM, Turner TW, Simon SD (1996) Semen analysis of military personnel associated with military duty assignments. Reprod Toxicol 10:521–528

WHO (1987) Towards more objectivity in diagnosis and managment of male infertility. Int J Androl Suppl 7

Whorton D, Krauss RM, Marshall S, Milby TH (1977) Infertility in male pesticide workers. Lancet 2:1259–1261

Wiedemann HR (1981) (Consequences of unexpected drug effects, beginning with contergan studies by pediatrists). ZFA (Stuttgart) 57:1772–1777
About this article
Cite this article
Winker, R., Rüdiger, H.W. Reproductive toxicology in occupational settings: an update. Int Arch Occup Environ Health 79, 1–10 (2006). https://doi.org/10.1007/s00420-005-0011-5
Received:

Accepted:

Published:

Issue Date:
Keywords
Methyl Mercury

Spontaneous Abortion

Carbon Disulfide

Sperm Concentration

Cyclamate