Abstract
Diabetes is a debilitating disease with chronic evolution that affects many tissues and organs over its course. Thymus is an organ that is affected early after the onset of diabetes, gradually involuting until it loses most of its thymocyte populations. We show evidence of accumulating free fatty acids with generation of eicosanoids in the diabetic thymus and we present a possible mechanism for the involution of the organ during the disease. Young rats were injected with streptozotocin and their thymuses examined for cell death by flow cytometry and TUNEL reaction. Accumulation of lipids in the diabetic thymus was investigated by histology and electron microscopy. The identity and quantitation of accumulating lipids was done with gas chromatography–mass spectrometry and liquid chromatography. The expression and dynamics of the enzymes were monitored via immunohistochemistry. Diabetes causes thymus involution by elevating the thymocyte apoptosis. Exposure of thymocytes to elevated concentration of glucose causes apoptosis. After the onset of diabetes, there is a gradual accumulation of free fatty acids in the stromal macrophages including arachidonic acid, the substrate for eicosanoids. The eicosanoids do not cause thymocyte apoptosis but administration of a cyclooxygenase inhibitor reduces the staining for ED1, a macrophage marker whose intensity correlates with phagocytic activity. Diabetes causes thymus involution that is accompanied by accumulation of free fatty acids in the thymic macrophages. Excess glucose is able to induce thymocyte apoptosis but eicosanoids are involved in the chemoattraction of macrophage to remove the dead thymocytes.
Access options
Buy single article
Instant access to the full article PDF.
US$ 39.95
Tax calculation will be finalised during checkout.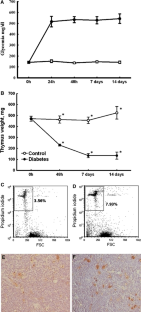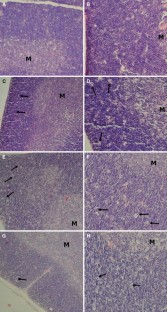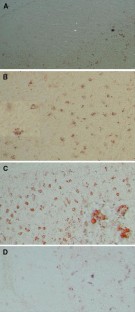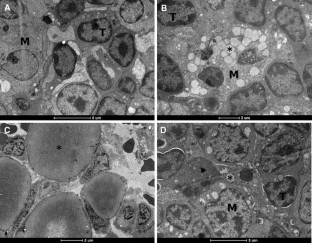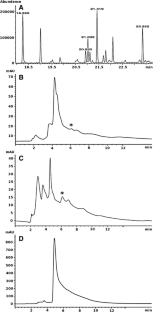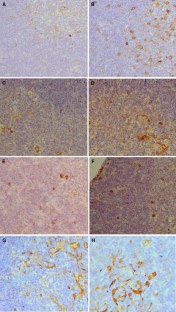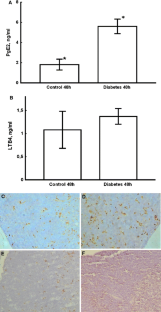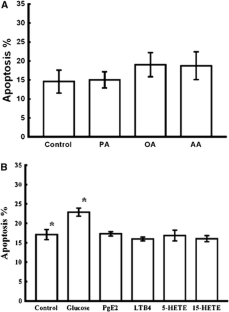 References
Canetti C, Hu B, Curtis JL, Peters-Golden M (2003) Syk activation is a leukotriene B4-regulated event involved in macrophage phagocytosis of IgG-coated targets but not apoptotic cells. Blood 102:1877–1883

Chatamra K, Daniel PM, Kendall MD, Lam DK (1985) Atrophy of the thymus in rats rendered diabetic by streptozotocin. Horm Metab Res 17:630–632

Durant S, Seillan C, Duval D, Homo-Delarche F (1984) Role of adrenal hormones and prostaglandins in the control of mouse thymocytes lysis. Int J Immunopharmacol 6:223–232

Duval D, Dausse JP, Dardenne M (1976) Glucocorticoid receptors in corticosensitive and corticoresistant thymocyte subpopulations I. characterization of glucocorticoid receptors and isolation of a corticoresistant subpopulation. Biochim Biophys Acta 451:82–91

Hayat MA (2000) Principles and techniques of electron microscopy: biological applications. Cambridge University Press, London

Homo-Delarche F, Duval D, Papiernik M (1985) Prostaglandin production by phagocytic cells of the mouse thymic reticulum in culture and its modulation by indomethacin and corticosteroids. J Immunol 135:506–512

Junod A, Lambert AE, Orci L, Pictet R, Gonet AE, Renold AE (1967) Studies of the diabetogenic action of streptozotocin. Proc Soc Exp Biol Med 126:201–205

Kigoshi S (1979) Decrease of cholesterol and free fatty acids in cortisone-resistant lymphoid cells incubated with allogeneic tumor cells. Experientia 35:836–838

Like AA, Rossini AA (1976) Streptozotocin-induced pancreatic insulitis: new model of diabetes mellitus. Science 425:415–417

Mic FA, Molnar P, Kresztes T, Szegezdi E, Fesus L (1999) Clearance of apoptotic thymocytes is decreased by inhibitors of eicosanoid synthesis. Cell Death Differ 6:593–595

Mic AA, Mic FA, Tatu CA, Ionac M, Ordodi VL, Paunescu V (2007) Indomethacin inhibits thymic involution in mice with streptozotocin-induced diabetes. Comp Med 57:476–481

Odaka C, Mizuochi T (2002) Macrophages are involved in DNA degradation of apoptotic cells in murine thymus after administration of hydrocortisone. Cell Death Differ 9:104–112

Paik SG, Fleischer N, Shin SI (1980) Insulin-dependent diabetes mellitus induced by subdiabetogenic doses of streptozotocin: obligatory role of cell-mediated autoimmune processes. Proc Natl Acad Sci USA 77:6129–6133

Reding T, Bimmler D, Perren A et al (2006) A selective COX-2 inhibitor suppresses chronic pancreatitis in an animal model (WBN/Kob rats): significant reduction of macrophage infiltration and fibrosis. Gut 55:1165–1173

Rocca B, Spain LM, Ciabattoni G, Patrono C, FitzGerald GA (1999a) Differential expression and regulation of cyclooxygenase isozymes in thymic stromal cells. J Immunol 162:4589–4597

Rocca B, Spain LM, Puré E, Langenbach R, Patrono C, FitzGerald GA (1999b) Distinct roles of prostaglandin H synthases 1 and 2 in T-cell development. J Clin Invest 103:1469–1477

Rossini AA, Like AA, Chick WL, Appel MC, Cahill GF (1977) Studies of streptozotocin-induced insulitis and diabetes. Proc Natl Acad Sci USA 74:2485–2489

Schein P, Kahn R, Gorden P, Wells S, Devita VT (1973) Streptozotocin for malignant insulinomas and carcinoid tumor. Report of eight cases and review of the literature. Arch Intern Med 132:555–561

Schuurman HK, Kuper CF, Kendal MD (1997) Thymic microenvironment at the light microscopic level. Microsc Res Tech 38:216–226

Sommandas V, Rutledge EA, Van Yserloo B, Fuller J, Lernmark A, Drexhage HA (2007) Low-density cells isolated from the rat thymus resemble branched cortical macrophages and have a reduced capability of rescuing double-positive thymocytes from apoptosis in the BB-DP rat. J Leukoc Biol 82:869–876

Tabata T, Okuno Y, Fujii S, Kimura S, Kinoshita Y (1984) Maturational impairment of thymic lymphocytes in streptozotocin-induced diabetes in rats. Cell Immunol 89:250–258

Turnell RW, Burton AF (1975) Glucocorticoid receptors and lymphocytolysis in normal and neoplastic lymphocytes. Mol Cell Biochem 9:175–189

Vincent AM, McLean LL, Backus C, Feldman EL (2005) Short-term hyperglycemia produces oxidative damage and apoptosis in neurons. FASEB J 19:638–640

Wagatsuma A (2006) Upregulation of gene encoding adipogenic transcriptional factors C/EBPalpha and PPARgamma2 in denervated muscle. Exp Physiol 91:747–753

Wang YP, Kay HH, Killam AP (1991) Decreased levels of polyunsaturated fatty acids in preeclampsia. Am J Obstet Gynecol 164:812–818

Wellen KE, Hotamisligil GS (2005) Inflammation, stress and diabetes. J Clin Invest 115:1111–1119

Wellhausen SR (1986) Definition of streptozocin toxicity for primary lymphoidal tissues. Diabetes 35:1404–1411

Yu J, Hui AY, Chu ES et al (2007) Expression of a cyclo-oxygenase-2 transgene in murine liver causes hepatitis. Gut 56:991–999
Acknowledgments
This work was funded by the Romanian Ministry of Education and Research through two grants, PN2 42098/2008, awarded to F.A.M. and POSDRU/89/1.5/S/60746, awarded to V.L.O. The authors have not competing financial interests.
About this article
Cite this article
Gruia, A.T., Barbu-Tudoran, L., Mic, A.A. et al. Arachidonic acid accumulates in the stromal macrophages during thymus involution in diabetes. Histochem Cell Biol 136, 79–92 (2011). https://doi.org/10.1007/s00418-011-0820-4
Accepted:

Published:

Issue Date:
Keywords
Diabetes

Thymocytes

Rat

Gas chromatography

Eicosanoids

Immunohistochemistry